Plantation Shutters not only add timeless style to your home, but the customization will bring you the contemporary upgrades you've been dreaming of. From operating systems that meet your home's unique characteristics, to decor choices that complement the design that reflects style you love–all while adding the amazing benefits of light control, UV protection and energy efficiency? We've got a custom experience that is unsurpassed. Take a look at our three plantation shutter collections below, and then we can come to you with inspiration and ideas to fit your Kansas City area home. Interested in reading more? Find the five most important features of shutters in one of our latest articles.
NewStyle Hybrid Shutters: Beauty Meets Value
Our NewStyle® hybrid plantation shutters are value-priced and blend the beauty of real wood and advanced modern-day materials to create a stunning and durable window covering for any room. These shutters are available in a range of favorite white paints, as well as UltraGrain finishes that replicate the color and grain pattern of real wood.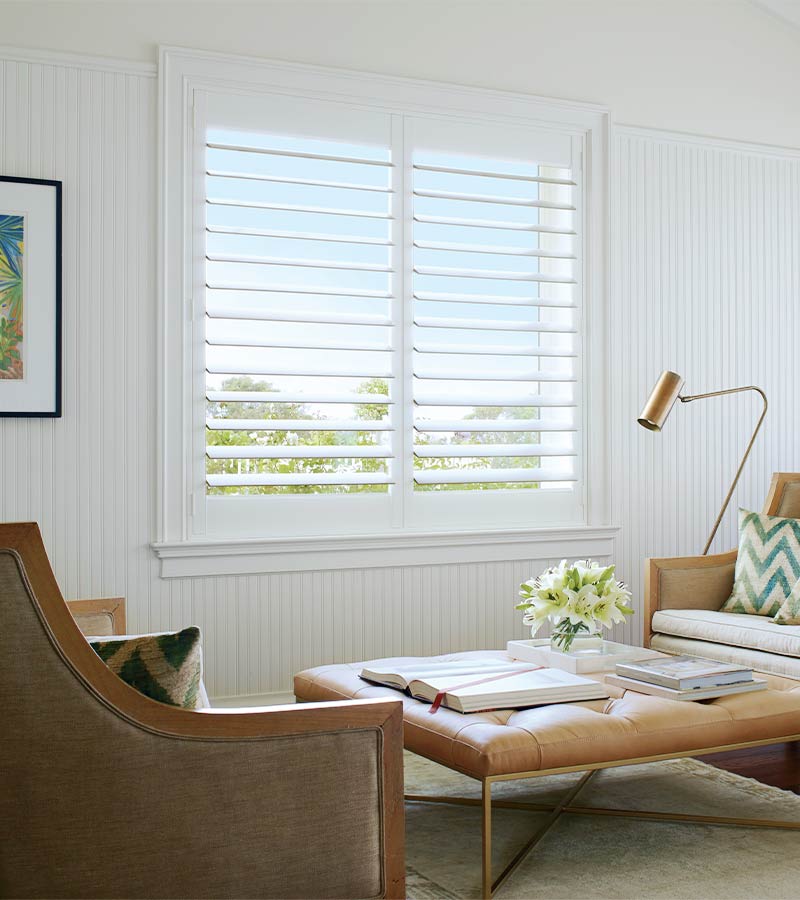 This option offers the best of both worlds – the rich beauty and elegant style of plantation shutters with the strength and stability of modern day materials. Add to that our BiFold Track, Bypass Track or Hinged Panel operating systems, further customize it with either front or rear tilt, and you'll have the perfect blend of nature, technology and design.

Palm Beach Polysatin Shutters: Durability Meets Style
Our Palm Beach™ polysatin shutters are made from UV-resistant materials and are perfect for hot and/or humid areas. This makes them ideal for bathrooms, kitchens and any window opening that receives a lot of direct sunlight or is subject to high levels or heat or humidity–which in the Kansas City area, we are familiar with!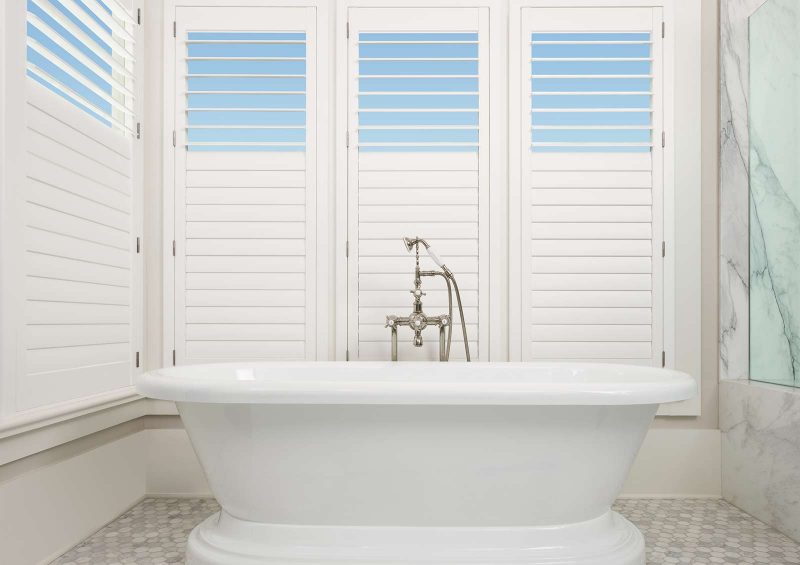 Our polysatin shutters are available in the most popular shades of white and are guaranteed not to crack, discolor or peel–even in cases of extreme heat or moisture. As with all of our plantation shutters, choosing between front tilt and rear tilt will add a customized look, and we offer BiFold Track, Bypass Track or Hinged Panel operating systems to best meet the desired function of each window opening.
Heritance Hardwood Shutters: Strength Meets Grace
Our Heritance® hardwood Plantation Shutters are in a class of their own. Nothing compares to the richness and warmth of genuine hardwood. These shutters offer an industry-leading level of  customization – made to fit window and door openings of any shape and size. In addition to nearly 40 different paint and stain colors, our Heritance collection offers six unique artisanal finishes–including distressing and glazing–for a truly unique and custom look.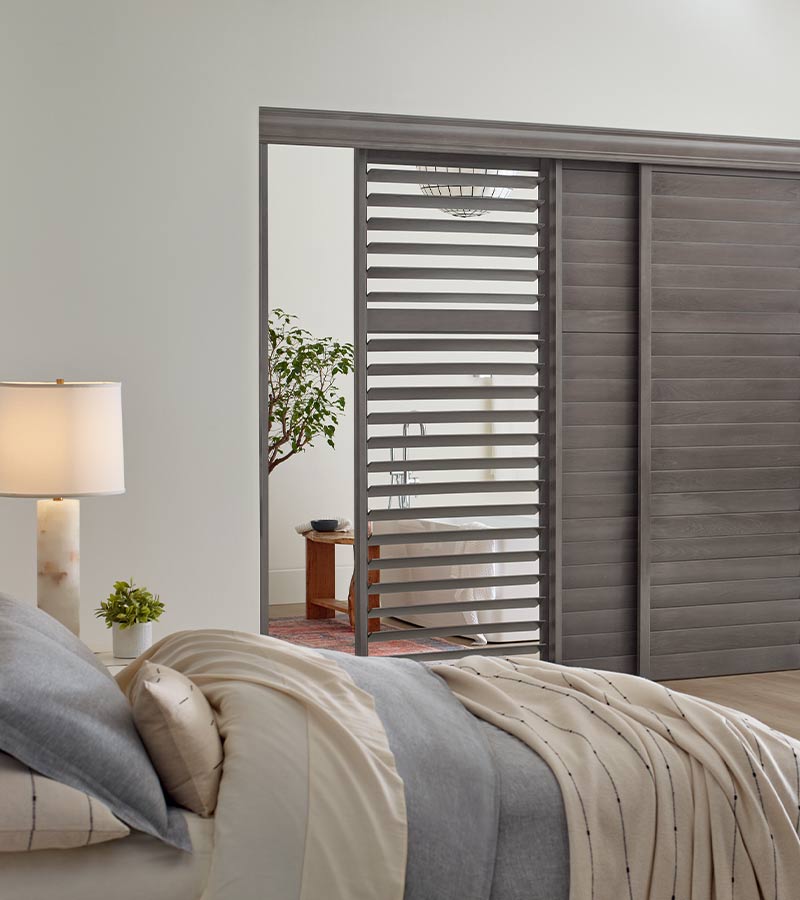 The strength of these shutters is in the centuries-old craft tradition of fine dovetail joinery combined with an innovative multi-finishing process that ensures a lustrous and eternal investment. These shutters come in all available operating systems–including Front and Rear Tilt Bars, BiFold Track, Bypass Track and Hinged Panel – to give your home a custom look and personal feel.
Regardless of the design style you go with, you can't go wrong with the timeless elegance and distinction of our plantation shutters. Contact us today to set up your free, in-home consultation–or stop in to visit any of our four Kansas City area showrooms.