Features
Real Wood Shutters
Specialty Finishing Techniques
Custom Shapes for Angles & Arches
Door Handle Cut-outs
Classic beauty and long-lasting tradition highlight the style of your home. Strength and durability come together with the Truemill® dovetail joinery in these hardwood shutters. Crafted with a wide range of paint and stain finishes, and available in a wide selection of frame choices, specialty shapes and configurations, these interior shutters will exude beauty and charm.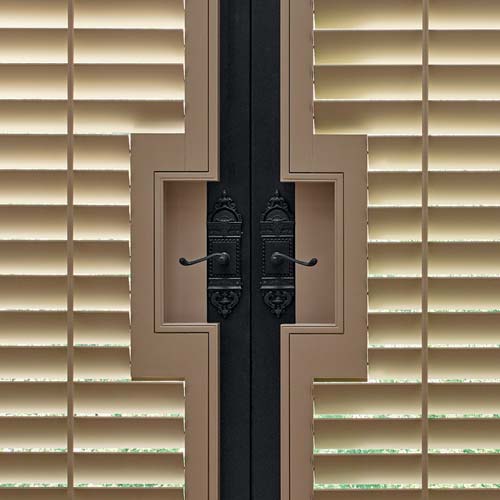 Handle Cut-Outs
Hardwood shutters are a beautiful choice as window treatments for your patio doors and french doors. In addition to style, you can further customize your wood shutters with details like door handle cut-outs, offered in curves and rectangular shapes. These custom shapes not only look stunning, but they offer the function you need for enhanced door operation.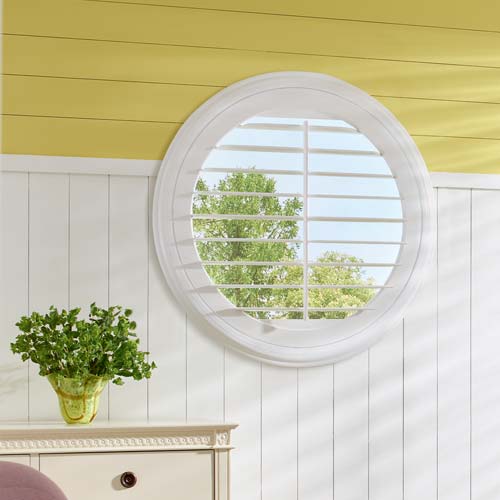 Specialty Shapes
Custom shaped windows can add beautiful character to the look of your home. But, they can also bring in unwelcome light, annoying glare and uncomfortable views. Increase the comfort and style of your Kansas City area home with wood shutters. These plantation shutters are crafted to match the shape of your custom windows. It's beauty and function in one.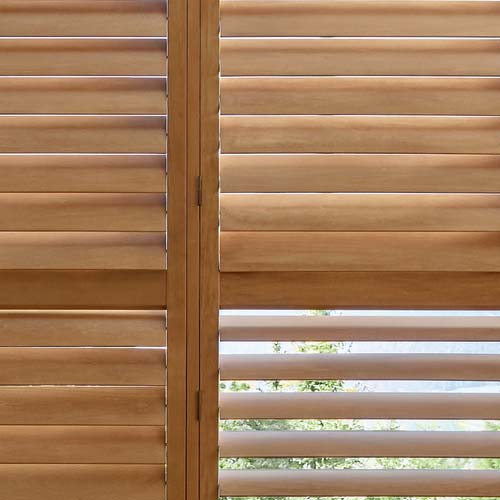 Finishes
Hardwood shutters are classic design choice when it comes to window treatments in your home. Offered with both paint and stain options, you can finish the look with customized techniques like glazing or burnishing. Coordinate your entire home by selecting paints or stains that match the trim and other interior elements within your home.