Features
Simply Rolls Up to Disappear
Covers Largest Windows
Variety of Opacity Choices
Classic function meets modern styling in our Designer Roller Shades. Heighten the style of any room with gorgeous fabrics and prints. Boasting the smallest light gap in the industry, these window coverings are available in a range of light filtering to blackout shades, even dual shades for the full spectrum of functionality for your Kansas City area home.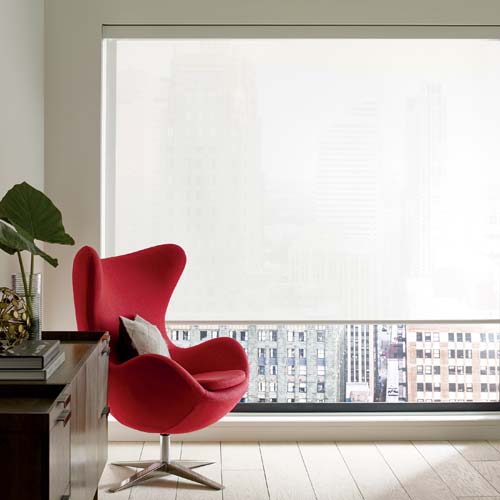 Ideal for Large Windows
The biggest windows in your home might offer the best view and ample natural light. But, there also could be times when you want to get some control. Roller shades are an ideal solution for covering large windows, due to their low profile design. They provide light control, reduced glare, privacy, UV protection and enhanced view-through with the right fabrics.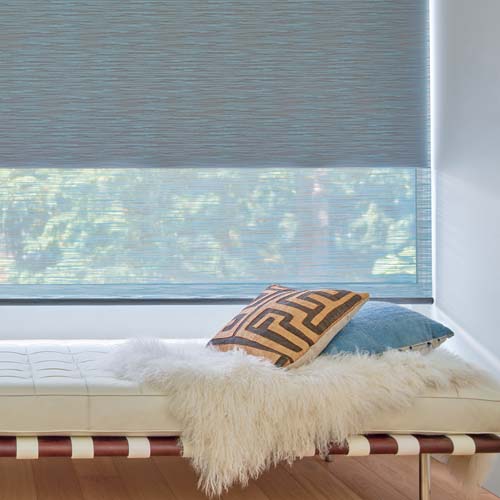 Dual Shade System
You no longer have to think of window shades as a "lights on/lights off" solution. With dual shades, the two roller shades share a headrail, with the option to roll both up and out of the way easily. When the front light-filtering shade is lowered, you'll enjoy the view and controlled lighting. When the secondary blackout shade is lowered, you'll have complete privacy and blocked light.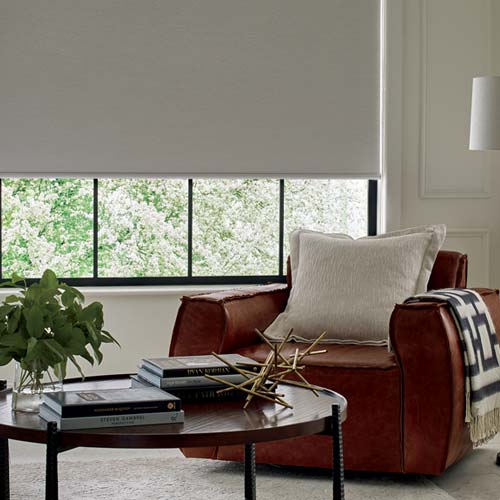 Room Darkening Delivered
A huge asset when it comes to bedrooms and media spaces, roller shades boast the smallest light gap in the industry. That means when you need darkness, you can have it! Sleep longer on the weekends, take a nap in the middle of the afternoon, or simply create your own private movie theater experience. The opaque fabrics block even the most intense sunshine.