NewStyle® Hybrid Shutters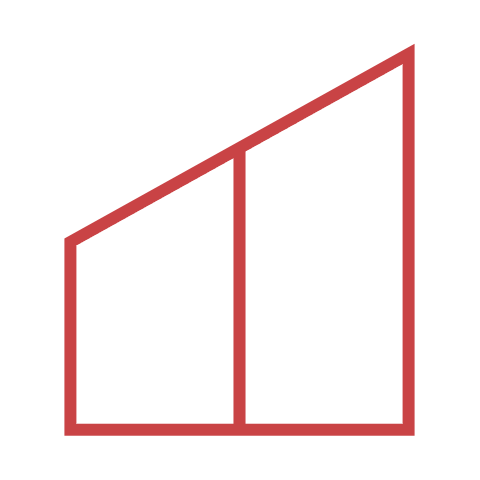 Features
Arched, Angled, Bay, Bow & More
Privacy & Light Control
Smart Adjustments Hard-to-Reach Windows
Coverage to Enhance the Look
Your arched & angled windows give your home character and a custom look. Of course, you don't want to cover their beauty. But, what about light control or privacy? We have options! You can add window treatments for arched windows, angled windows, circular–we have options for all of the most challenging windows. You'll enhance the look without sacrificing the character.
Available with
Considering Angled & Arched Window Coverings…
Your unique-shaped windows add character & charm, but they can invite unwanted light, heat and views into your home. We've got the top considerations for you as you make decisions about coverage.
Which window issues are you experiencing?
The issues you're having in your home can be specific to your home's location and the direction the windows face. They can also be more noticeable depending on the function of the room in question. Too much light, glare and heat are common, as well as lack of privacy. Knowing the issues you're facing will help you determine the best type of angled or arched window coverings for your home.
Adjustable or stationary?
Depending on the type of window treatments you like, we can help you understand if they are capable of adjusting on unique-shaped windows, or whether they simply remain in place.
Complete coverage–or only the bottom part? 
This can be a personal choice, but it can also depend upon the severity of the light entering or views into your home. Some homeowners choose to cover the entire window with custom window treatments. Others prefer the "top down" look, leaving the top shape open, bringing in light with coverage across the bottom portion.