Applause® Honeycomb Shades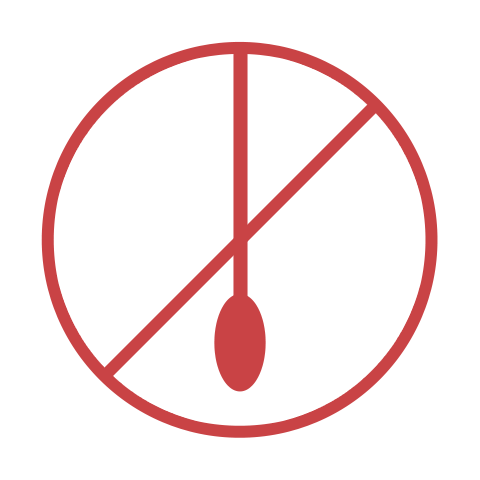 Features
Cordless Available for Blinds & Shades
Cords Fastened in Place When Necessary
Retractable Cords
Safety for Children & Pets
If you have children or pets living in–or simply visiting–your home, you need the peace of mind that cordless blinds and shades will bring. We have a selection of operating systems to make safety a priority throughout your Kansas City home. Dangling cords can be tempting to play with, and they pose dangers to the smallest members of your home. We offer choices in Child Safe Blinds and Shades, from cordless to cord-safe, keeping cords out of harm's way and locked in place. You will rest easy with these innovative safety features.
Available with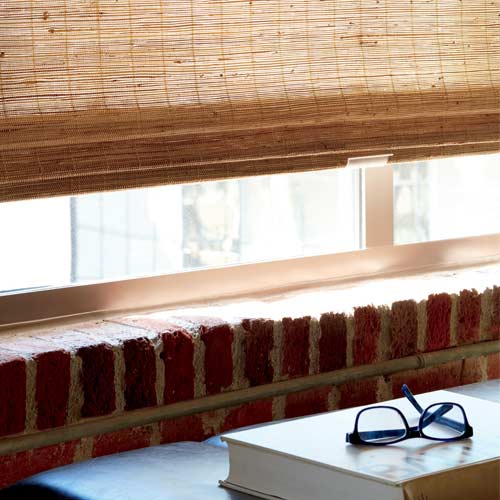 LiteRise Cordless
For cordless shades, we love showing off the simple, clean and highly effective LiteRise system. No cords means your window coverings are safe. This cordless lift system allows you to use your hand–pushing up, or pulling down–on the bottom rail. Your shades stay right where you want them–open, closed or anywhere in between.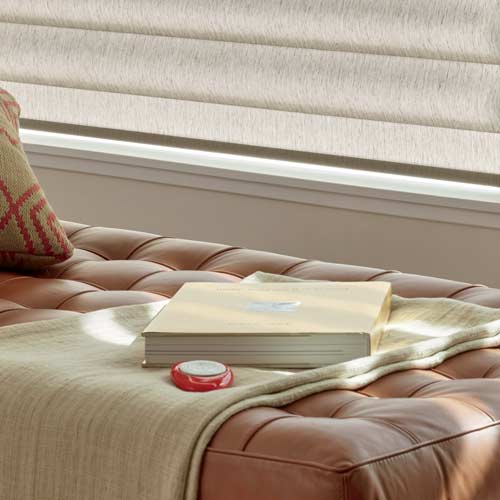 PowerView Automation
With automated shades, you get the benefit of cordless shades + so much more. Customize the adjustments by choosing remote control, phone control or smart control. Automation means you can move your motorized shades with voice commands, a set schedule, or saved settings & favorite scenes.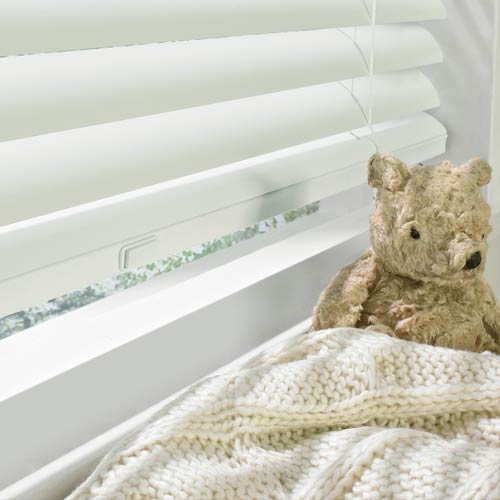 SimpleLift Cordless
If you have children and pets in your home, you know cordless blinds need to be a priority. The SimpleLift system means cordless blinds + a much simpler way to make adjustments. A button on the bottom rail is pressed, as your hand guides the rail up or down to raise or lower your blinds. No more tangles of cords.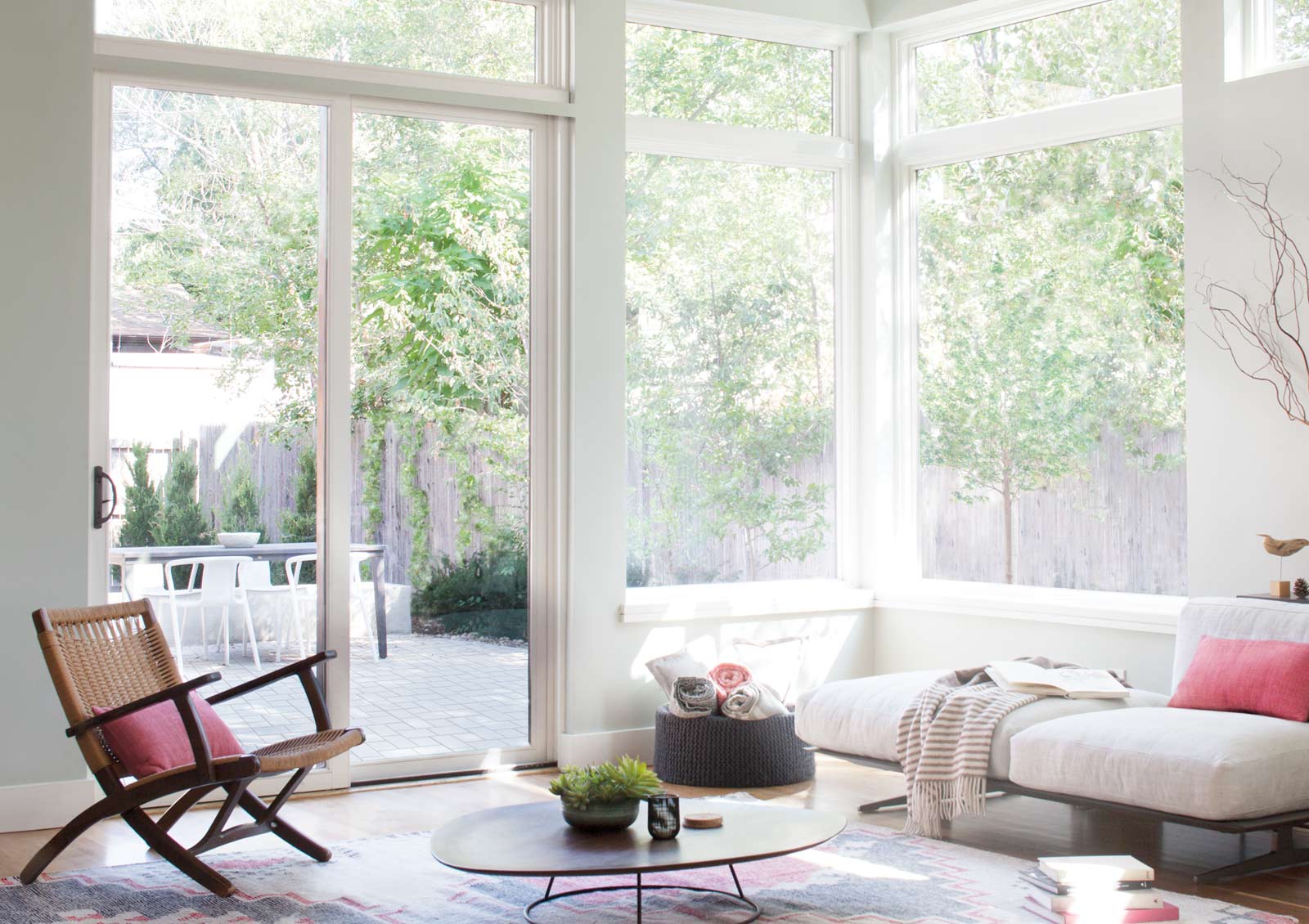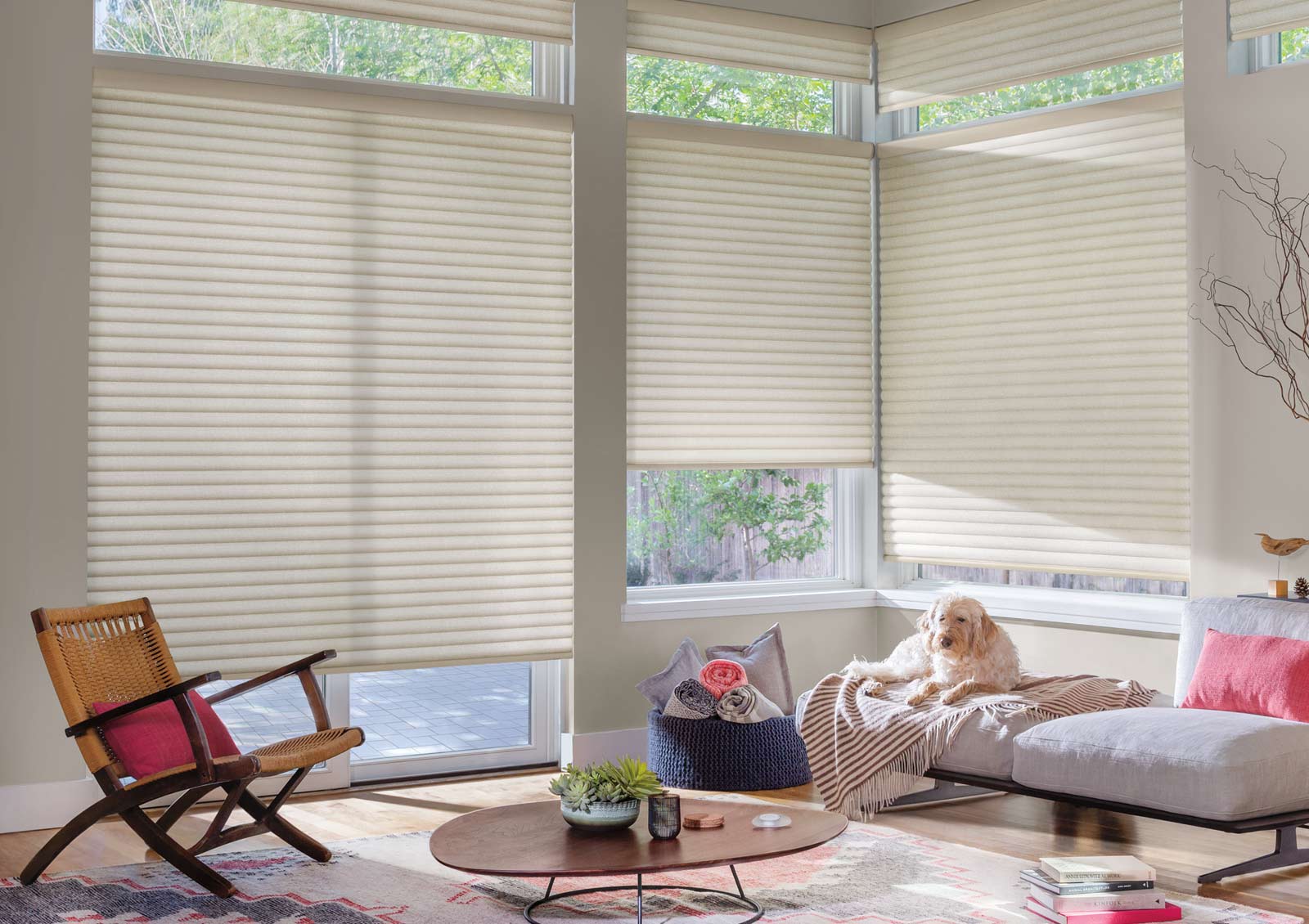 Sonnette™ Cellular Roller Shades