Features
Woven Natural Fibers
Top Down Bottom Up Feature
Dual Shades for Light Control & Energy Saving
Natural elements–such as wood, bamboo, grasses and reeds–are woven for the stunning look of Provenance Woven Wood Shades. Also known as Bamboo Shades, they will add character and charm to your Kansas City area home. You can customize the coloring and textured look you prefer. These woven shades are available with the highly sought-after features of top down, automation, room darkening and cordless. ~ NEW ~ You can also experience energy efficiency with dual shades, adding a secondary cellular shade to your woven woods.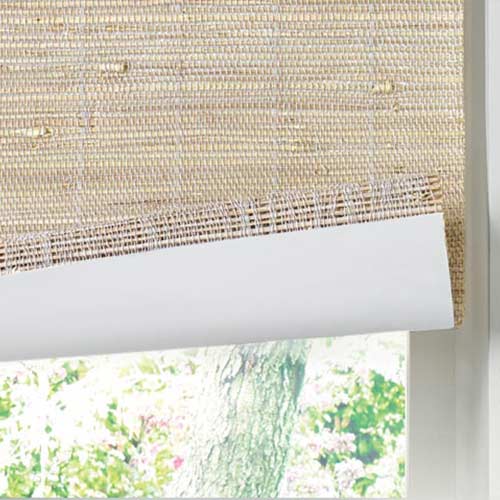 Optional Liner
The light filtering beauty of woven woods sprinkles natural light into your home. But, are there some rooms where you'd like to have more control? Those times call for a liner on your shades. You can enjoy the same beautiful woven design with added light control.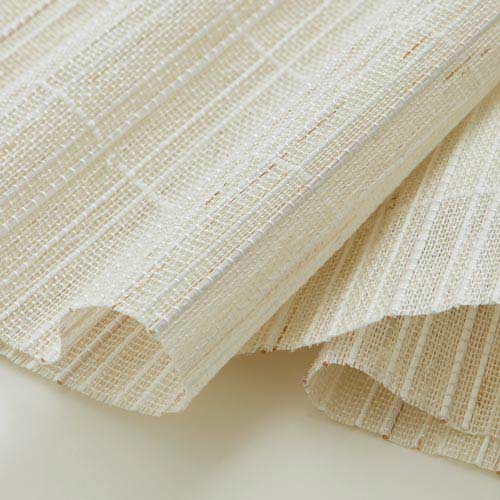 Variety of Fabrics
Crafted with organic materials, this collections offers a mix of grasses, reeds, bamboo and wood. The textures and colors of the materials offer dimension and beauty with unique appeal. Browse samples to find the ideal look for your home.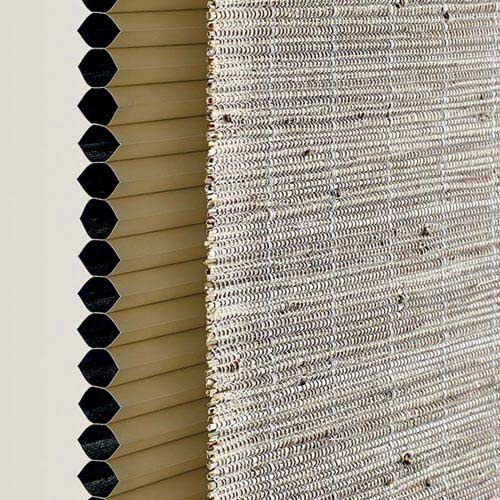 Optional Dual Honeycomb Shade
For windows that receive intense sunshine and heat, modern innovation has the answer! An energy efficient second shade will share the headrail of your woven wood shades, protecting the interior of your home while still offering stunning design.