Features
Customize for Specialty Shapes
Door Handle Cut-outs
Beautiful for French Doors
Wood Grain & Paints Available
Innovation and design come together to provide your home with the strength, durability and style statement of NewStyle® hybrid shutters. The exclusive finish on our composite shutters provides your home with advanced, modern-day materials, while the tradition of interior shutters offers stunning beauty for your Kansas City area home. Available with a range of finishes, including whites, grays and wood grains.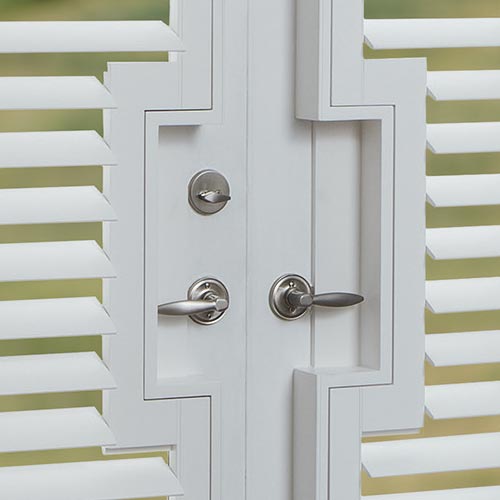 Handle Cut-Outs
When it comes to covering the doors of your home with window treatments, function is important. Nowhere is that more important than with the door handles. The levers or knobs that allow you to open and close your door properly need to turn easily. With door handle cut-outs, you're ensuring that the function will be hassle-free. Curves or rectangles will add a detailed appearance.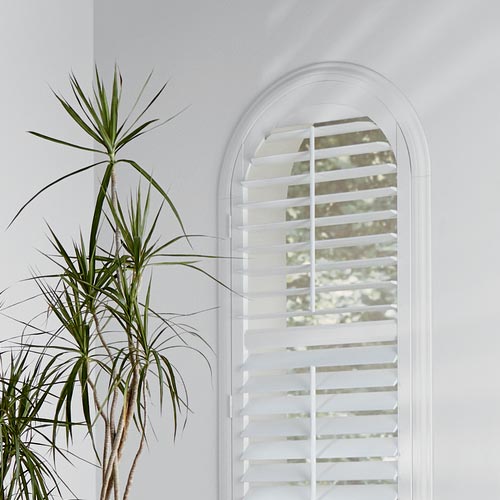 Specialty Shapes
The custom shaped windows in your home make it truly unique. But how do you deal with incoming light, much-needed privacy or rising temperatures? You enhance the architectural design of those windows with custom plantation shutters! Covering arches, angles, circles, ovals or hexagons will upgrade the feel of your space and heighten the design.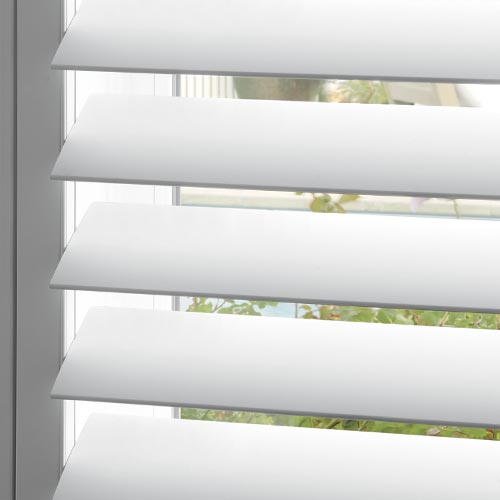 Finishes
Do you style your home with neutral paints, wood grains, or a mix of both? Our plantation shutters will fit in beautifully. The exclusive finishes come in a contemporary palette of whites and grays, or a choice of wood grains. Even better–these finishes were created to stand up to the everyday wear and tear that life brings.