Features
Innovative Panel Track Blinds
Effortless Gliding Motion
Great for Glass Doors
Contemporary Styling
Perfect for sliding glass doors, french doors and large windows, the contemporary look of Skyline® Gliding Window Panels offers your home a dynamic solution. The low profile design makes adding them to your Kansas City area home easy and convenient. The movement inspired the name–they glide smoothly. With modern styling and valuable function, these Hunter Douglas vertical shades are ideal choice for doors and large windows. They're a great option for room dividers, too!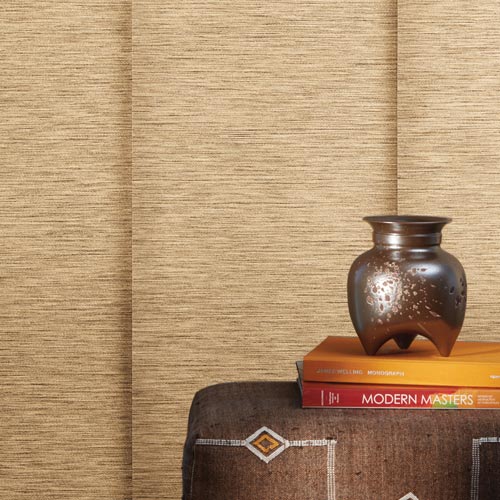 Design
Hundreds of choices in materials means that your home will be impeccably styled. Coordinate your vertical shades with other window coverings in the same space, pairing fabrics that complement the design and bring everything together.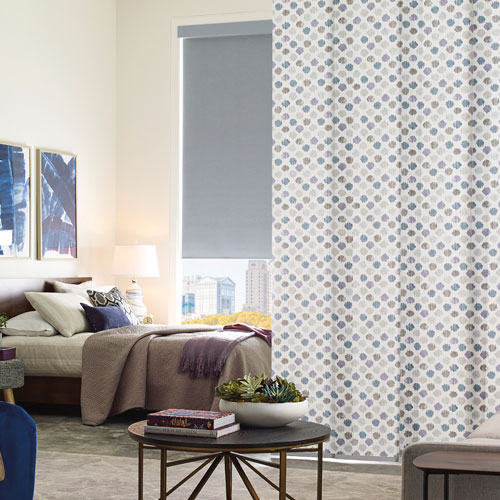 Stacking
Panel track blinds stay close to the window, or sliding door whether open or closed. As they glide open, each panel stacks right in line, across the track. The depth stays consistent, which can help when you're trying to plan for spacing.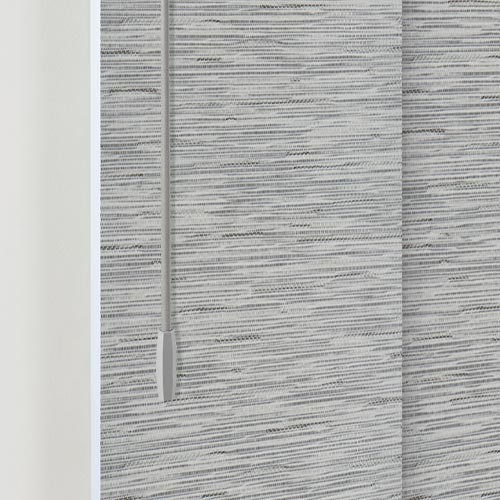 Options
Ideal for large windows and doors, you can customize the sizing based on your home's needs–or overall look. Panel sizes are available in 11.5″ or 17″. In addition, automation can be a game-changer for access to the outdoors.