Features
Available with Motorization & Voice Control
Exclusive Polysatin™ Finish
Created for Areas of High Heat & Humidity
Customizable for Arches & Angles
Classic style. Amazing quality. Now, we've added motorization to the list of incredible features available with Vinyl Shutters! Design your perfect space, choosing from a range of whites. These Interior Shutters were created to withstand the elements that we commonly experience in the Kansas City area–with an exclusive finish from Hunter Douglas. Ensure protection against warping, fading, peeling, chipping and discoloration with plantation shutters that provide an ideal solution for your home.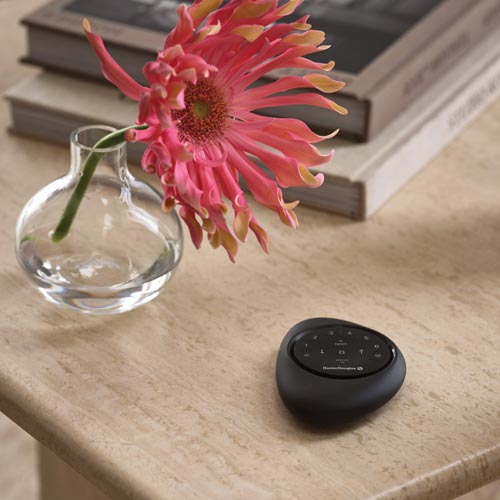 Automation
Smart Shutters are one the innovative ways you can achieve the ideal light control and privacy in your home. Adjust the louvers open or closed in an instant with one tap on your remote or phone. When integrated with your smart home system, the louvers will adjust with voice commands or on a schedule that fits your lifestyle.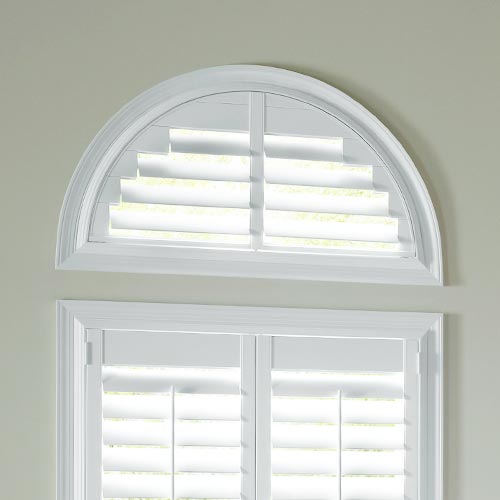 Specialty Shapes
Show off your custom shaped windows while also benefitting from light control and privacy. Vinyl shutters will enhance the look–it's important to preserve the architectural details that arched or angled windows bring to your Kansas City area home. These interior shutters are customized to the exact shape of your window, for a flawless look.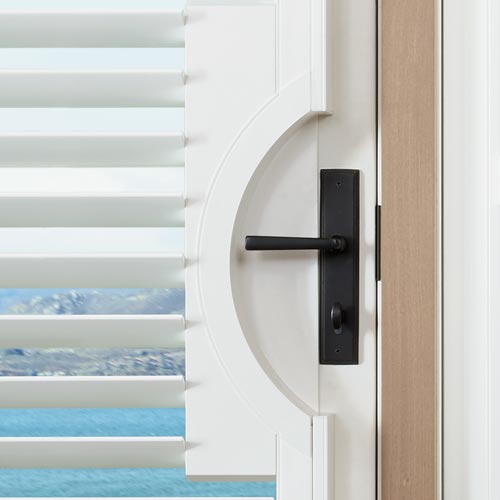 Door Handle Cut Outs
The function of your door should be an important consideration as you choose what coverings you'll want. White shutters are often a popular choice, not just because they look dynamic, but also because they allow customizations that make life easier, like door handle cut outs. The handles and knobs of patio doors and french doors can operate as intended, without taking away from the coverage of the door's window.