Window treatments offer more than privacy and light control, they also add a unique style to your home. Our clients love looking through our different fabric choices and many especially love our Provenance collection. Woven woods are known for beautiful texture and natural elements. Now, on top of being one of the most stunning collections we offer, they're now available in an energy efficient option. 
Energy Efficient Woven Woods?! How Do They Work?
Our Provenance Woven Shades now come with the option of adding in a secondary shade, which is cellular. This cellular shade insulates, making it simple to block out the heat and bright sunlight.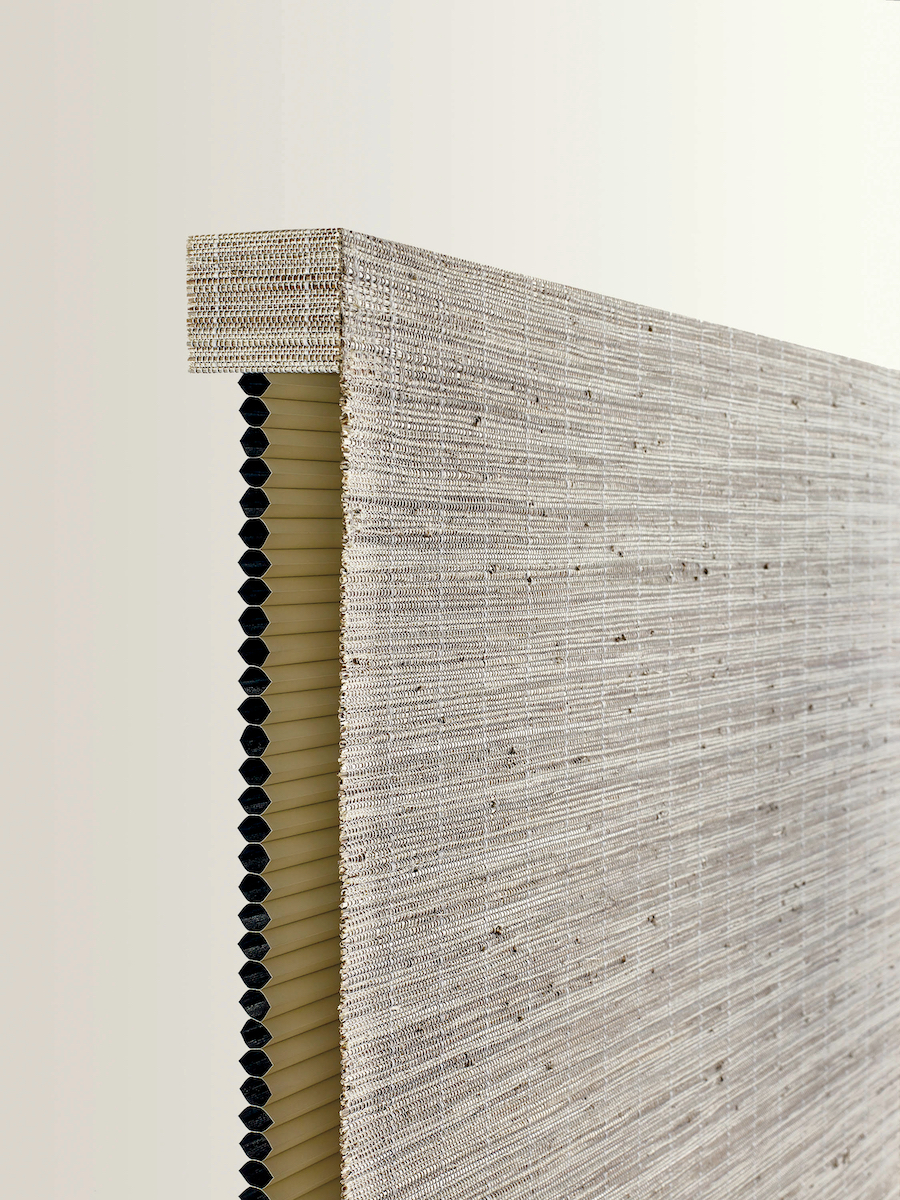 Same Gorgeous Look, New Results
Before, we would incorporate woven woods into spaces that needed light filtering and privacy solutions privacy. But now, we can offer our clients light blocking, energy saving solutions–and style–with energy efficient woven woods.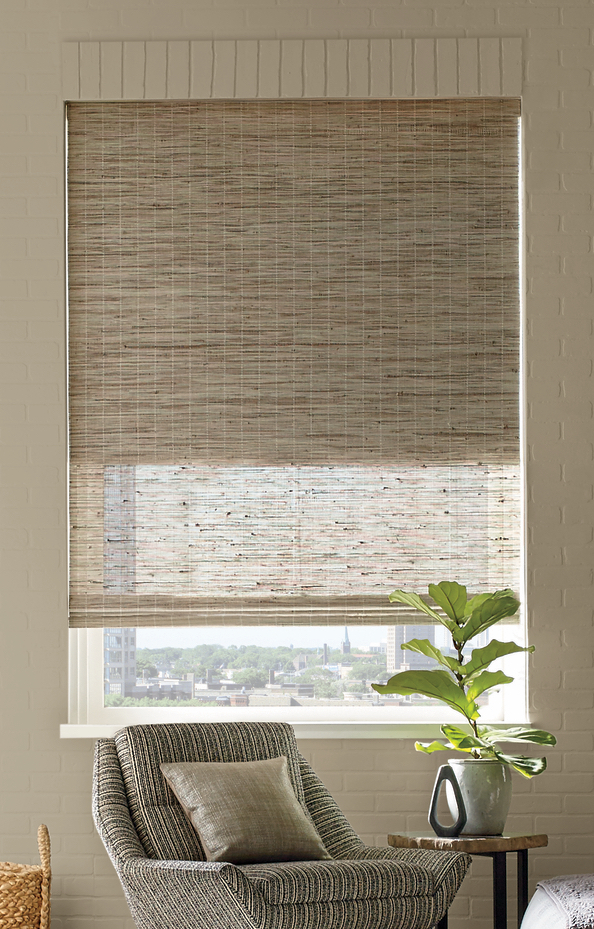 The secondary honeycomb shade can be lowered or raised to any position, giving you complete control over the entering sunlight. The woven wood fabric will diffuse the incoming light for a beautiful glow. Or, lower them both for a sanctuary of darkness. 
Where Do They Work Best?
There's nothing better than having privacy, light control, and energy efficiency wrapped into one shade. Every room in your home can certainly benefit from energy efficient woven woods, but we have a few favorite areas where we think they work best. The first is your bedroom. You need control over privacy and light in this space.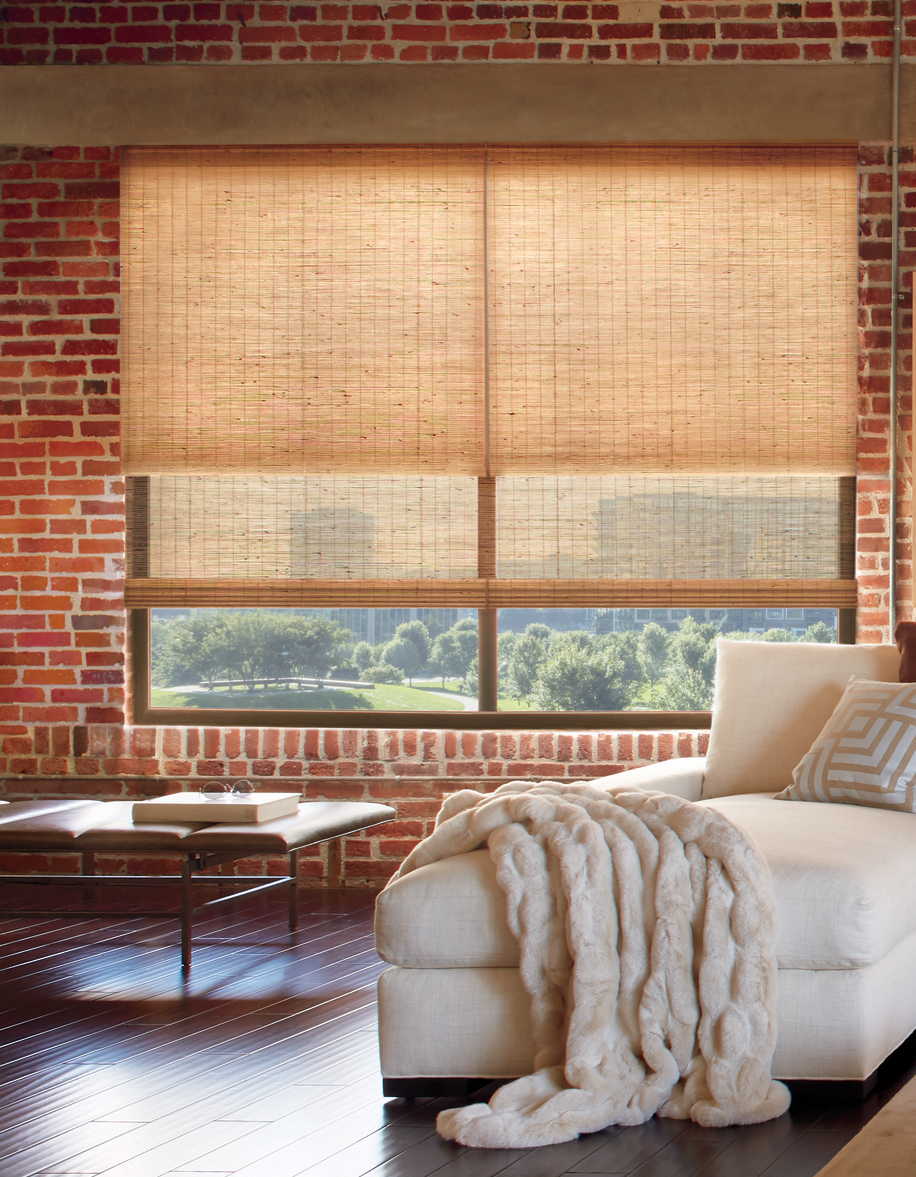 Another area to consider would be your living room or home office. You can block the glare, so you don't have to squint at your screen. And, the best part: Energy efficient shades help cut back your energy bill. Which space are you thinking of revamping in your Kansas City area home? Contact our team at One Stop Decorating today to get started with a FREE consultation.