Alustra Pirouettes: Chic Style, Designed to be Focal Points
You've waited for them, Kansas City. They are finally here! One of our famous Best of Both Worlds shades just got better. The, already amazing, beauty of Pirouette window shadings just received a heightened level of style. Pirouette window shadings is now available through the Alustra Collection, bringing these window coverings into an exclusive world of high fashion window treatments for the ultimate in style and sophistication.
Let light create a distinctive manner of expression
The Dramatic Backdrop of Your View. The maximum view-through to your beautiful landscape has been improved as the Alustra Collection offers sheer backing in dyed colors for a softened viewing experience, even beyond what initially made Pirouette window shadings remarkable. These window coverings highlight the beauty of your view with fabric vanes that adjust open, for a range of levels that offer you light control at your fingertips. Create the perfect atmosphere in your home with these window treatments from the Alustra Collection.

Heightened Levels of Style & Sophistication
The dynamic look of Pirouette window shadings, along with the beauty of the Alustra Collection, offers the elegance of exclusive fabrics for the inside look of these window coverings. Enhance the style of your home like never before, as the fabric vanes of these window treatments are now available with the contemporary look of sparkling metallics and the rich color palette of the Alustra Collection.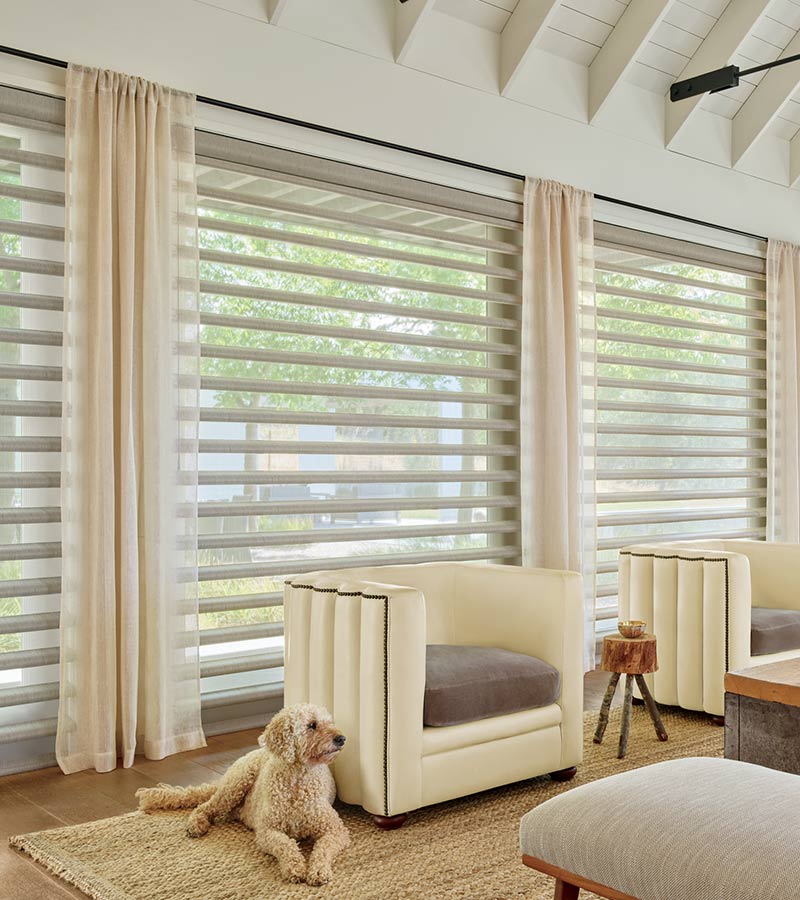 Add warmth to the room with finishing touches of light
Large Scale Design, Rendered Speechless. Awe-inspiring beyond words, the dramatic look of Pirouette window shadings from the Alustra Collection will take your breath away as they provide the large scale function and style your home needs. Perfect for any room in your home, these window coverings offer function and beauty to create an amazing atmosphere. More than that, these window treatments are available in sizes that span your largest windows with seamless design.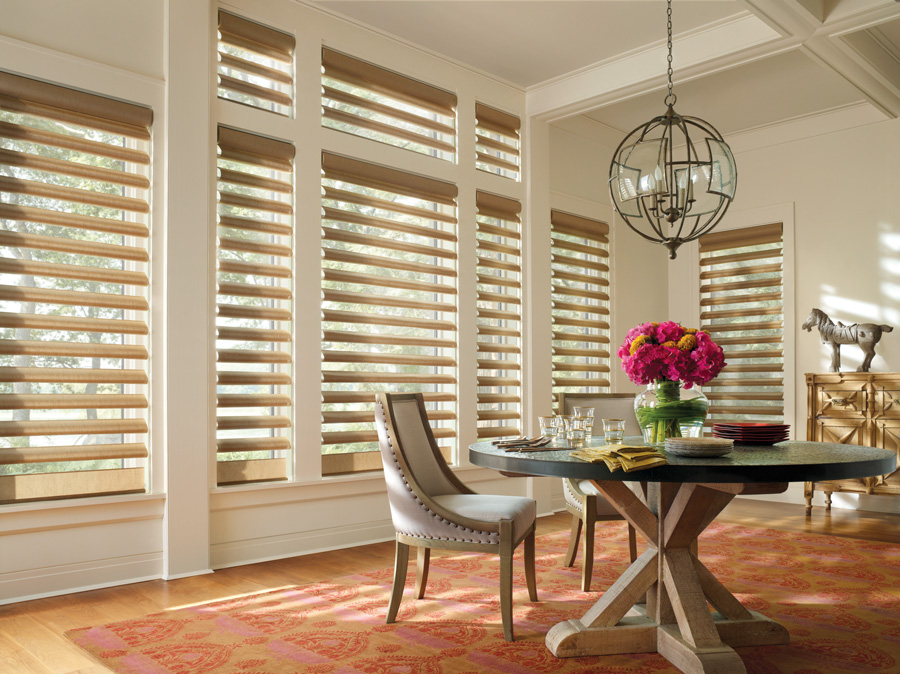 Style and sophistication just got better with Pirouette window shadings from the Alustra Collection. The exclusive selection of rich fabrics and the contemporary pizzazz of sparkling metallics will set your Kansas City area home apart. We would love for you to see the newest offerings in window coverings and window treatments. Contact our team, at One Stop Decorating, for a free, in-home consultation.