Interested in adding a sophisticated and put-together look to your home? Interior shutters are perfect! Besides upgrading the look and feel of your home, plantation shutters also give you the lifestyle benefits you need and deserve! Take a look to see how!
Customizable Control
Customization for you and your family probably sounds like a dream. With the benefits of plantation shutters, that dream is now a reality. Door handle cutouts make french door shutters both functional and sophisticated.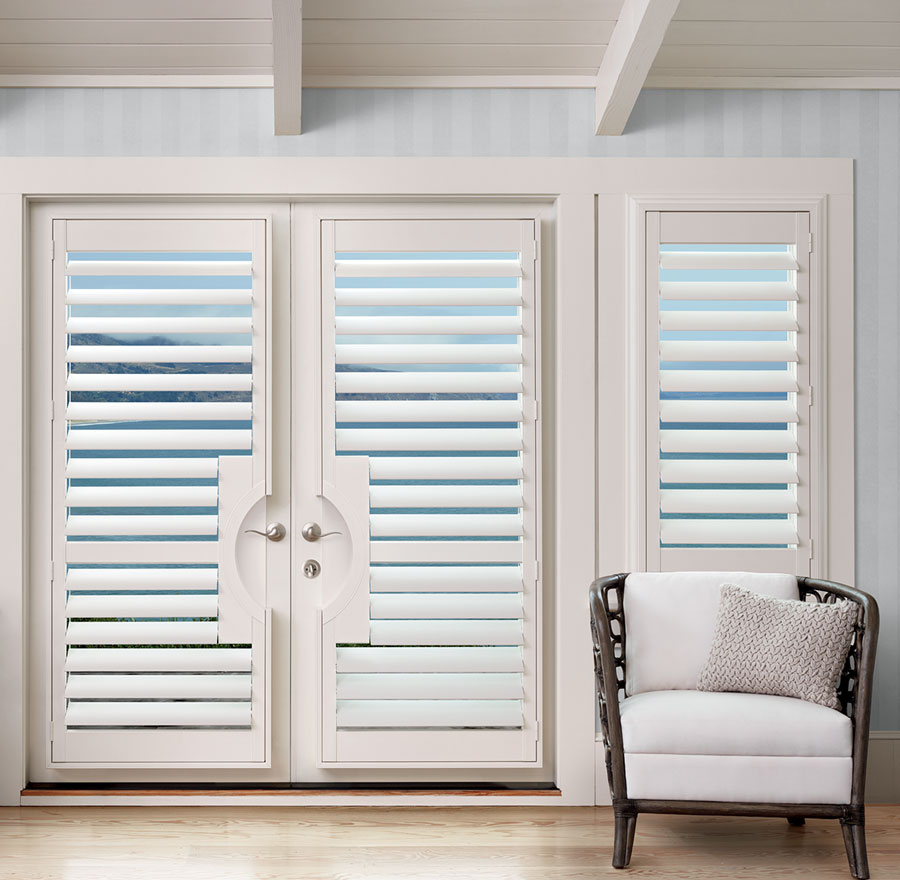 And, with any of our Hunter Douglas shutters, louvers that are adjustable offer a range of light and privacy options, all while providing energy savings by blocking out heat.
The Perfect Coverage
At times, it might be hard to find the perfect covering for different types of windows in your home. Angles, arches, bay windows, and even corner windows can be tricky to cover.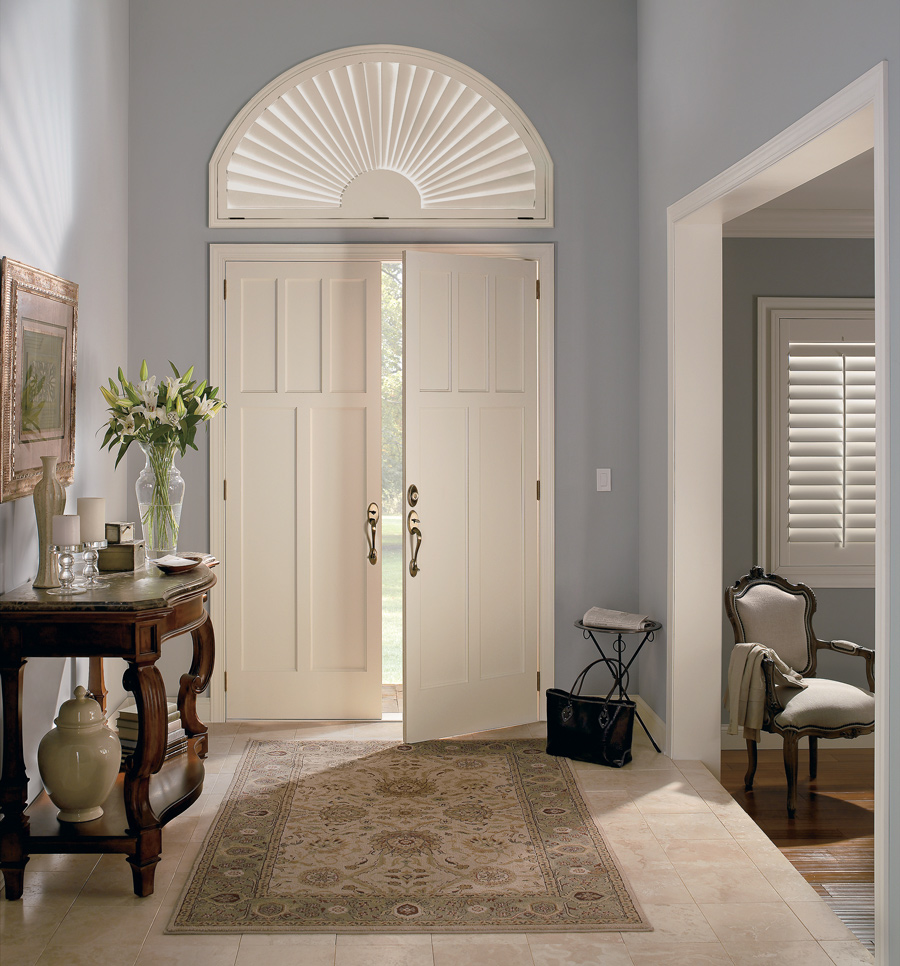 The benefits of plantation shutters is that they come in custom shapes, making them the perfect covering for any window.
Saying Goodnight
Light control has never been easier thanks to plantation shutters! The perfect choice for any bedroom, these shutters can easily be opened during the day to bring in light.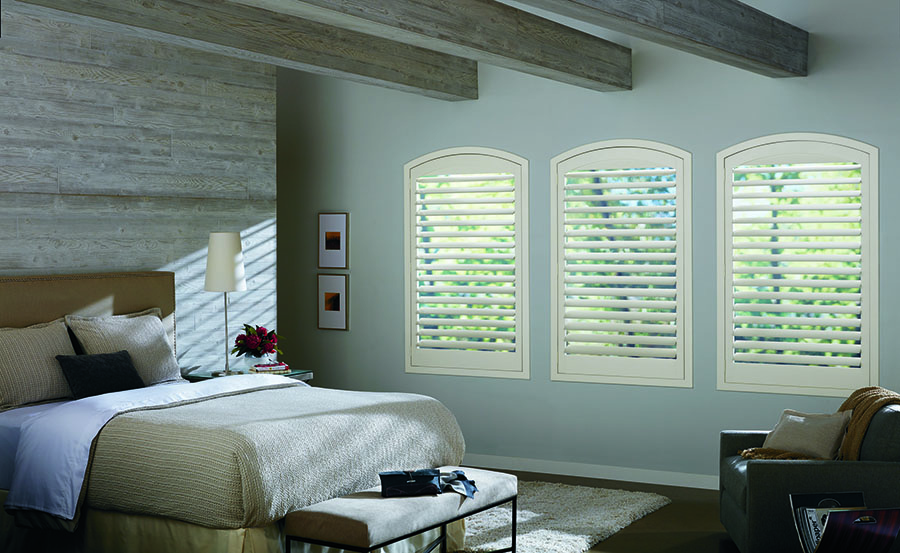 And, they're just as easily closed at night to block out any street lights or passing cars. As ideal child-safe window treatments, you'll sleep better knowing safety has been put first!
Experience Curb Appeal
Window shutters elevate the beauty and atmosphere of the interior of your home by adding a beautiful layer of decor and design to any room. But, while they look great inside, they also look as great on the outside of your home!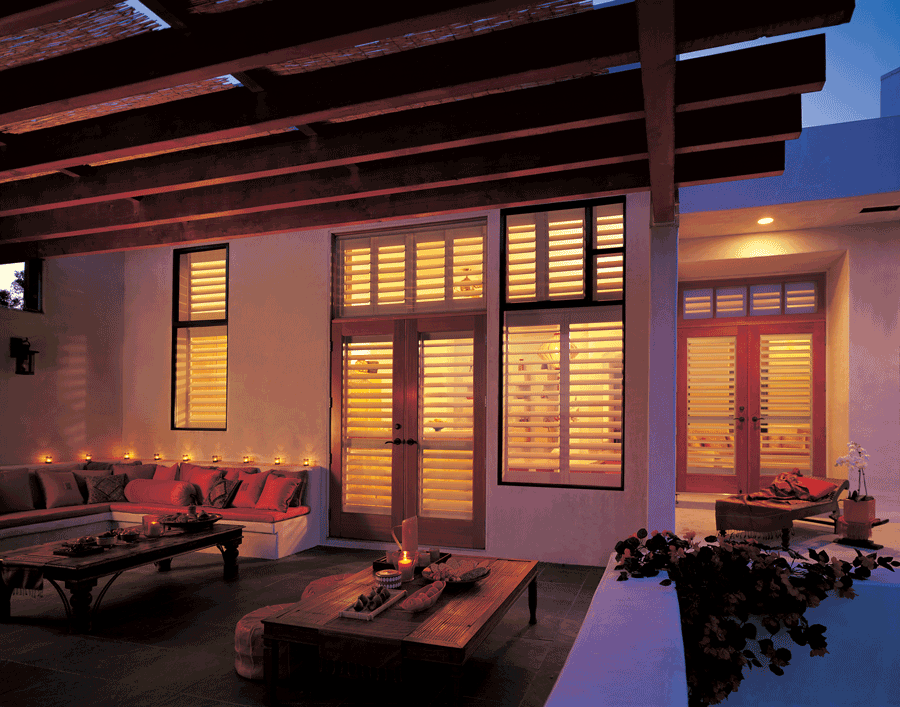 A home that flaunts fashion and a clean look–that's the curb appeal you'll want to come home to each night. Easily adjustable shutters allow you to achieve the privacy you've been looking for.
Are You Ready for the Benefits of Plantation Shutters?
Every home needs the ideal balance of style and solutions. Plantation shutters are just that. Our team at One Stop Decorating can't wait to help you set up the shutters of your dreams. Contact us today to set up your FREE in-home consultation.