Spring is here! How are you feeling? With the spring forward from the beginning of daylight savings time on top of the seasonal lengthening of the days, you might be feeling a bit torn when it comes to natural light in your home. Sometimes you want to enjoy it, and sometimes you wish it would just go away! You know there has to be a way to keep light from flooding your home without feeling like you live in a cave. And you're right. There is a way…many ways, in fact. Blackout solutions welcome light when you want it and block it when you don't. Take a look at how they can enhance your home's environment and your life throughout the day. Want more inspiration? Head on over to Houzz to see more photos of blackout solutions throughout the home.
Good Morning, Sunshine!
First thing's first: you and your family NEED sleep. It's essential to have blackout solutions in place to prevent early morning light from entering your home's bedrooms. This way everyone can get quality sleep so they wake up on their schedule (not the sun's) feeling rested and ready to go.
But once everyone's up, you don't want to be stuck in the dark! You want to invite mood- and energy-boosting light. And you can. We love how one swift rotation of these Designer Banded Shades changes everything!
Daytime Rays
Have you started to avoid certain rooms during the day? Now that we're seeing more of the sun, you might find that late-morning and afternoon sunshine is ruining both your home's atmosphere and your mood. With blackout solutions, you can eliminate the irritating glare, blinding light, and uncomfortable heat that's wreaking havoc on your rooms, energy, and productivity.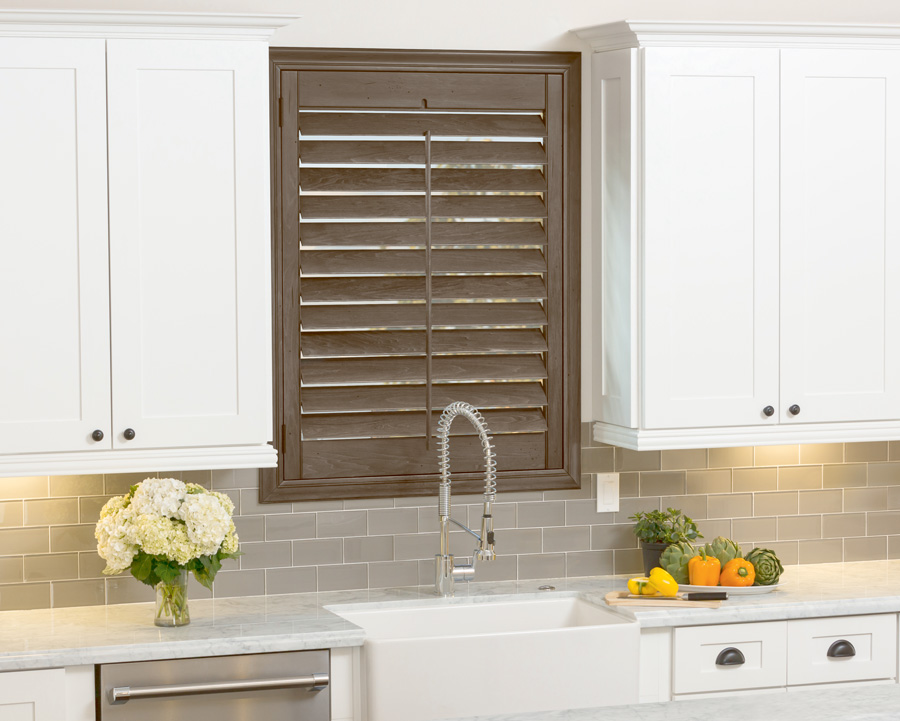 Plantation shutters allow you to control the light and view with a simple adjustment. They add stylish character while enabling you to position the louvers for everything from maximum light and view-through to complete blackout.
You can also enjoy blackout solutions that provide precision control. Dual shade systems, like these Silhouettes, help you block light right where you need to. It's complete customization of how light enters your home. And as smart shades, they'll adjust automatically as the sun shifts over the course of the day!
Evening Light
When evening rolls around, you're ready to relax! Tonight you're looking forward to savoring the sunset at dinner. And tomorrow's movie night. Whatever your plans, you deserve the perfect atmosphere in your home. Blackout solutions give you just that. They also provide the ideal room-darkening for bedtime–which grows more and more essential as the days lengthen. Imagine tucking little ones in at night without hearing, "But it's not even dark out!" Glorious!
Blackout Solutions: Customized for You
Are you ready to have your light and block it too? Blackout solutions, designed just for you and your Kansas-City-area home, will make life better than ever. Customizing solutions with features like adjustable louvers and vanes, dual shading systems, and motorization will help you achieve the perfect balance of light and darkness in your home. Our design team here at One Stop Decorating is ready to come to your home and work with you to customize your light control. Schedule your FREE in-home consultation today!