Scrolling through the different apps, such as Pinterest and Instagram, can be so exciting, especially when you're planning a DIY project or a refresh of a space around your own home! And if you're anything like us, you may always be looking forward to that next project around your home. Which is why we can't help but be excited to share Pantone's color trends for 2021 with you. Their top ten color choices are sure to sprinkle some extra joy around with their brightness and upbeat hues, just like we could all use after this year. We've compiled a few of our favorites to introduce you to. 
Traditional Pairings with a Bold Side
If you look at a color wheel, the colors on directly opposite sides are ones that compliment each other really well. This nursery is showing us just that with the blue and orange paired seamlessly together. They also added in a few other colors like the green and yellow to keep it a light-hearted and fun space for their little one.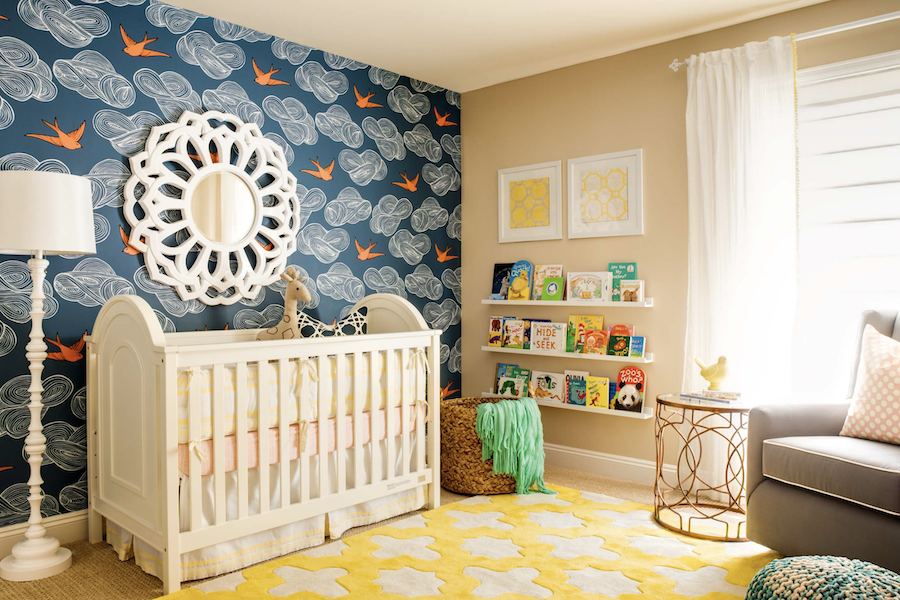 Blue is Always a Hit
The color of the year for 2020 was Classic Blue. There's no doubt that blue is one of those "go-to" color for many people, and for good reason! There are so many different shades and moods you can emulate, whether you're feeling a bright bold or a subtle blue/gray hue, there's no going wrong. Many times people will use a couple different colors to have their designs stand out, but this year we are seeing different shades of the same color being used and the end result is stunning! Look at how these darker drapery panels coordinate, yet contrast at the same time, with the patterned roman shades.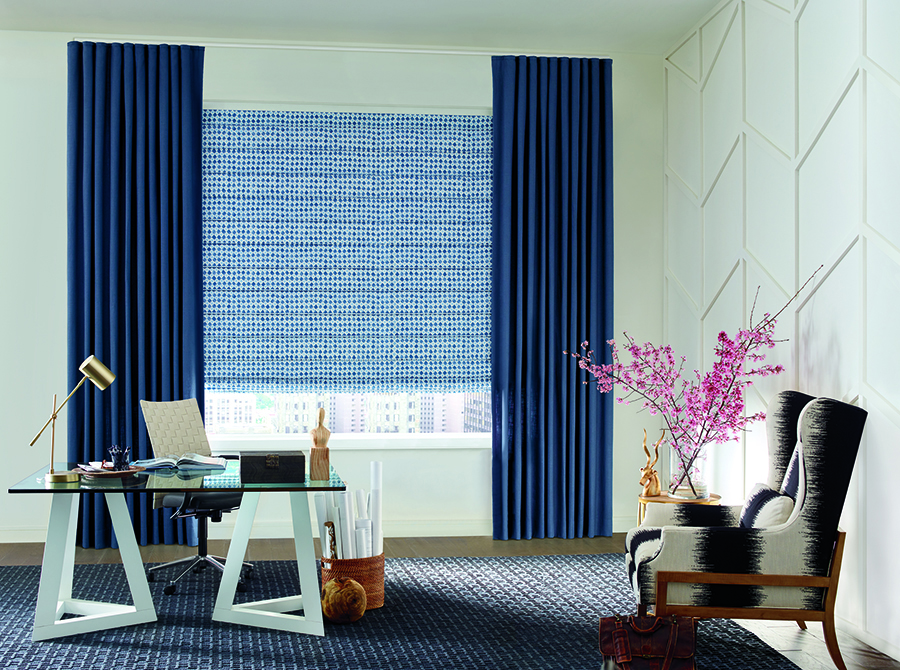 Transform Your Home Office with New Color Trends
What better way to refresh your at-home workspace than with one of the new color trends? You're probably getting more use out of this space this year than ever before and it's important to love it and feel inspired every time you step foot in the room. We are loving the sleek, yet homey vibes, this office gives off. However, make sure to keep your own personal style in mind when designing your space, after all, it's all about what makes you happy and keeps you motivated to work hard!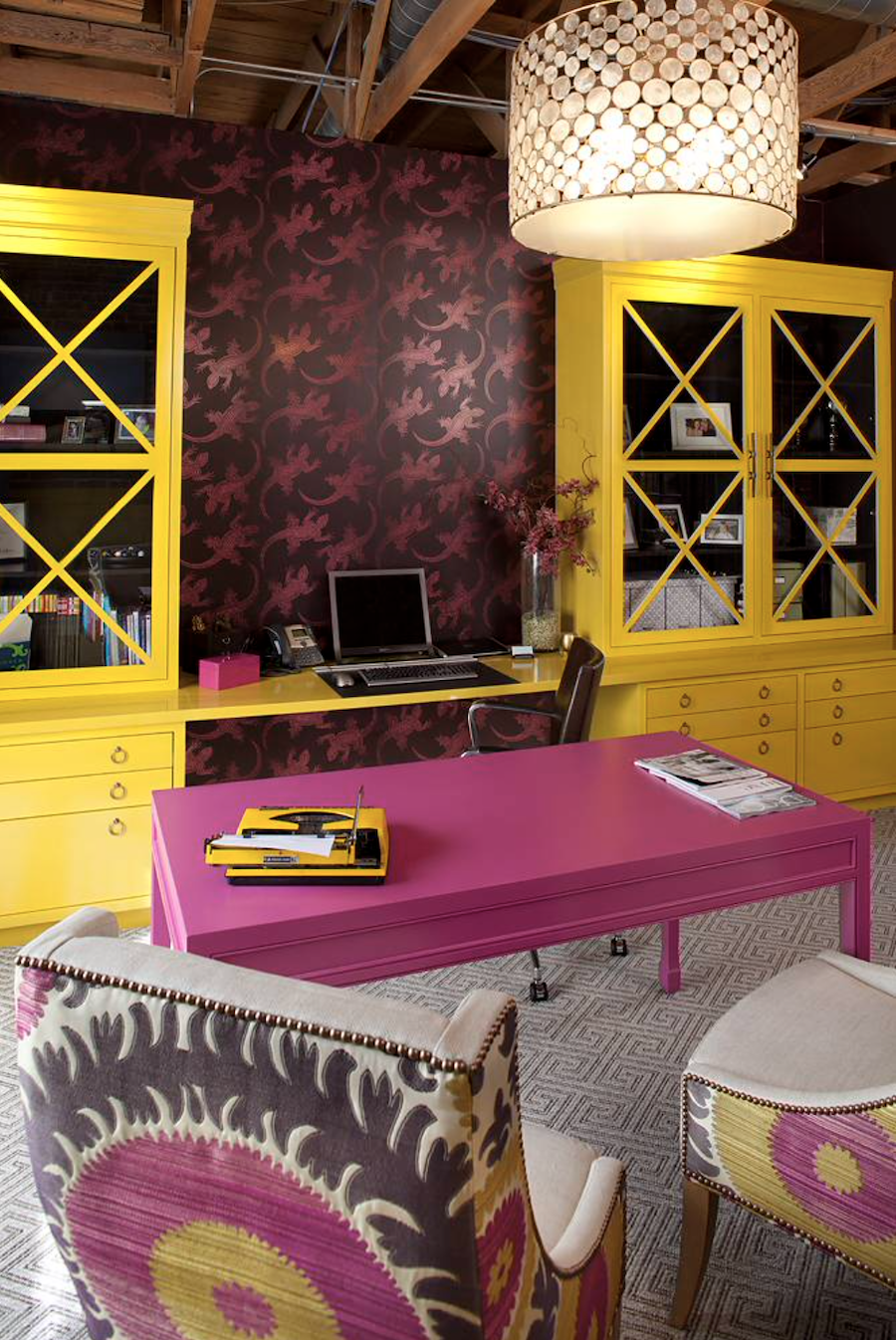 Our Team is Here for You
This bright, upbeat, and fresh color palette has us even more ready for 2021. Which of the color trends is your favorite? Does one stand out to you that you think you want to add to your home? Creating spaces that serve you both functionally and stylistically is an important difference in making a house into a home! If you're in need of new window treatments to top off your refreshed space, our team is here to help! Contact One Stop Decorating today for your FREE design consultation.