Anything can happen in a matter of seconds when it comes to your kids and things like sharp edges, uncovered outlets, small objects lying around…and even the cords on your window treatments. Being a parent is difficult and making sure your little ones are out of harm's ways is one of the most stressful parts. That's why we're here to help. Let's learn how to childproof your home by taking a look at our child safe window treatments!
Go Cordless
A child's imagination is such an amazing thing. But it can also lead them into trouble. When it comes to things like cords dangling from the window, playtime can turn dangerous in an instant. Plantation shutters are a great cordless option, as they open and close easily with the adjustment of the louvers.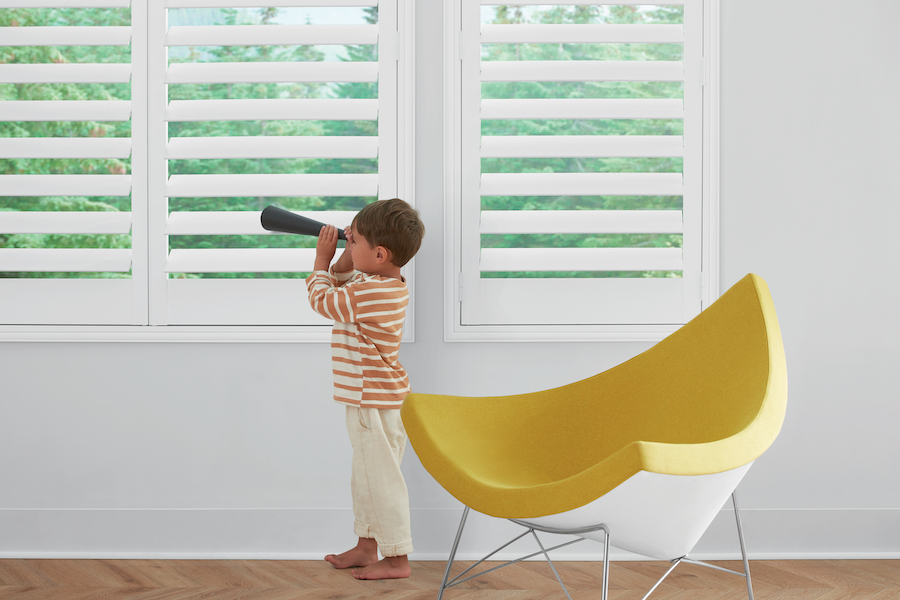 Cordless Shades & Blinds
What we see as a tool for your window treatments can be viewed as an adventurous toy for your little one, which can result in injury.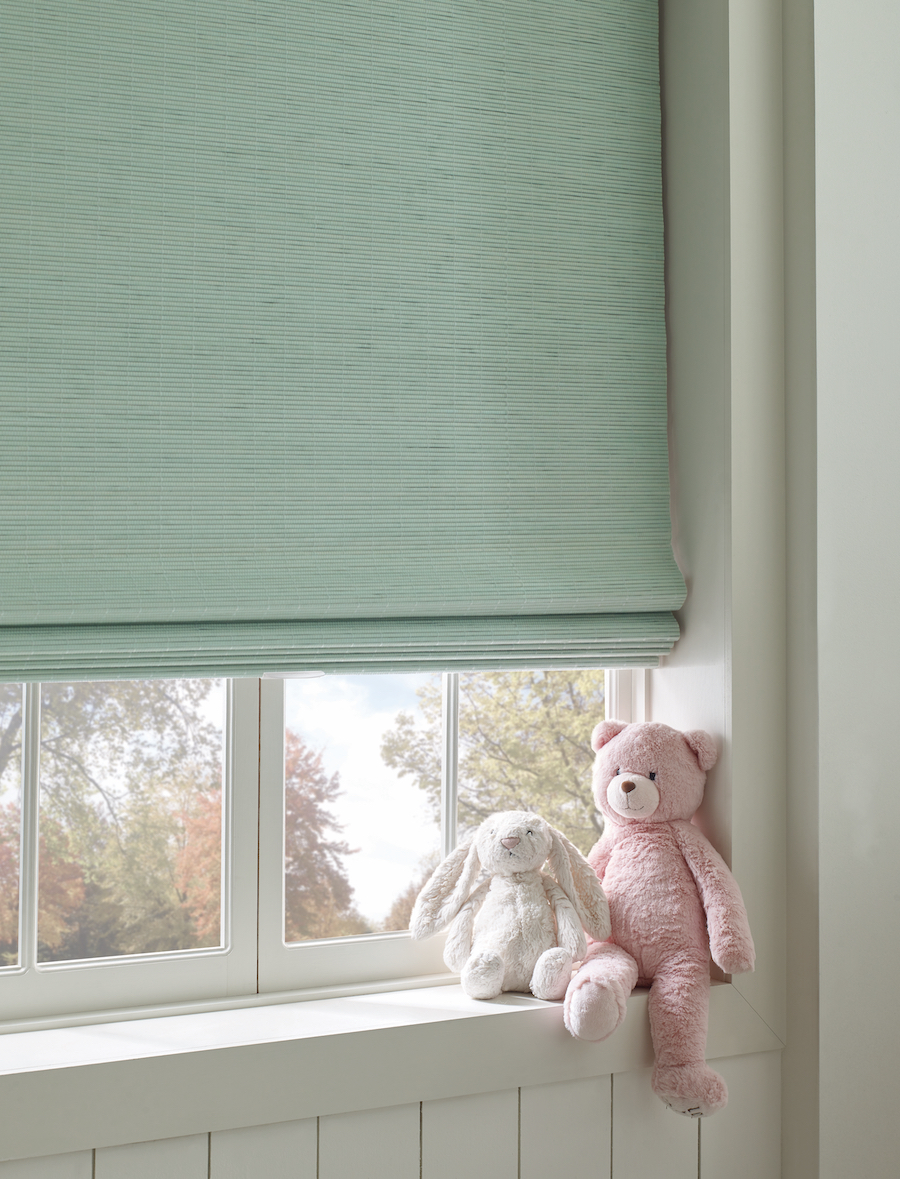 Our cordless system for window shades and blinds, known as LiteRise, offers safe and convenient function, with the danger. Simply pull down gently on the shade or push it up into position. It's truly that simple!
How to Childproof Your Shades with Motorized Treatments
Another great and simple way to childproof your window treatments is with motorized shades. Try our PowerView® motorization to easily get rid of cords. And, with this motorized system, you can create schedules, adjust your shades using a remote or smart device, or connect it to your smart home and use your voice for control.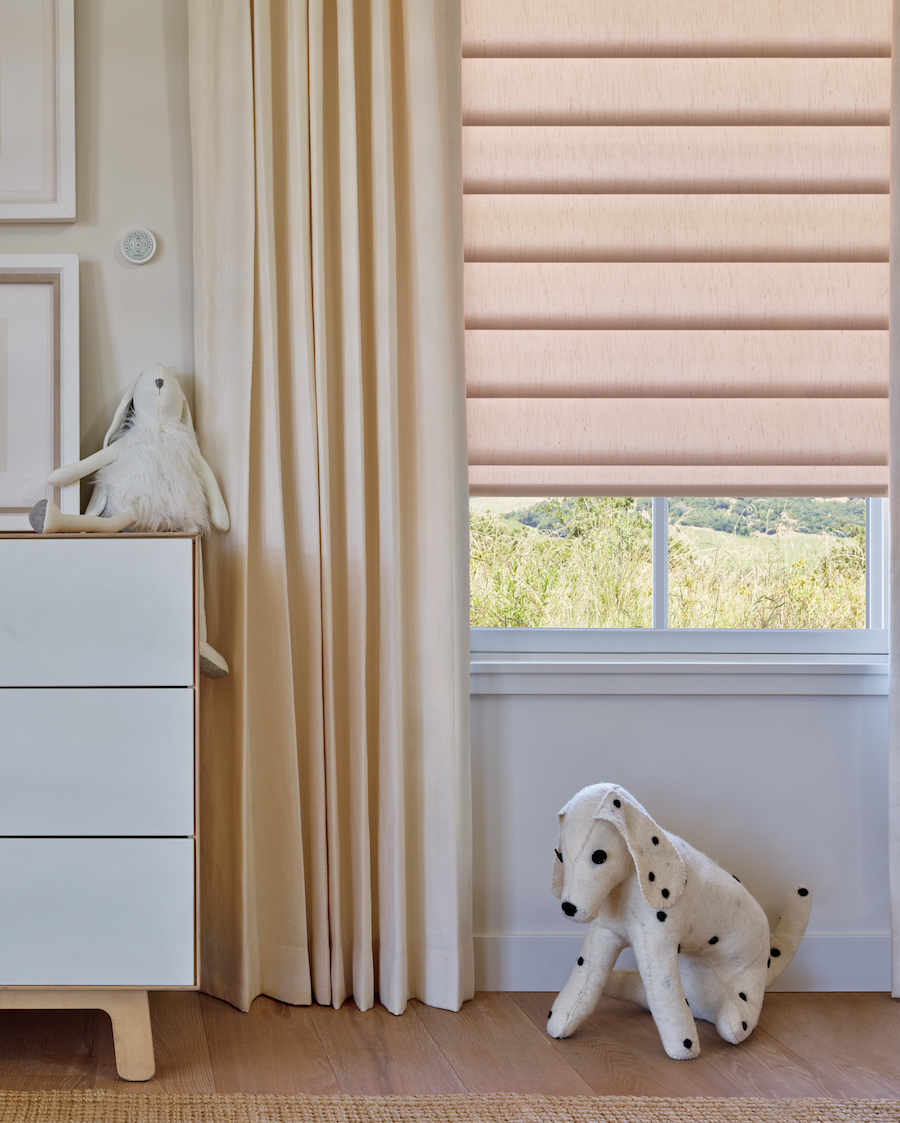 The latest in motorized shade innovations is SoftTouch and we're loving it! With the sleek wand, you can control individual window treatments. Wondering how to open or close the shade? Simply nudge the wand up or down. And if your little ones yank too hard, the wand will dislodge. To reattach it all you have to do is connect it back to the magnet.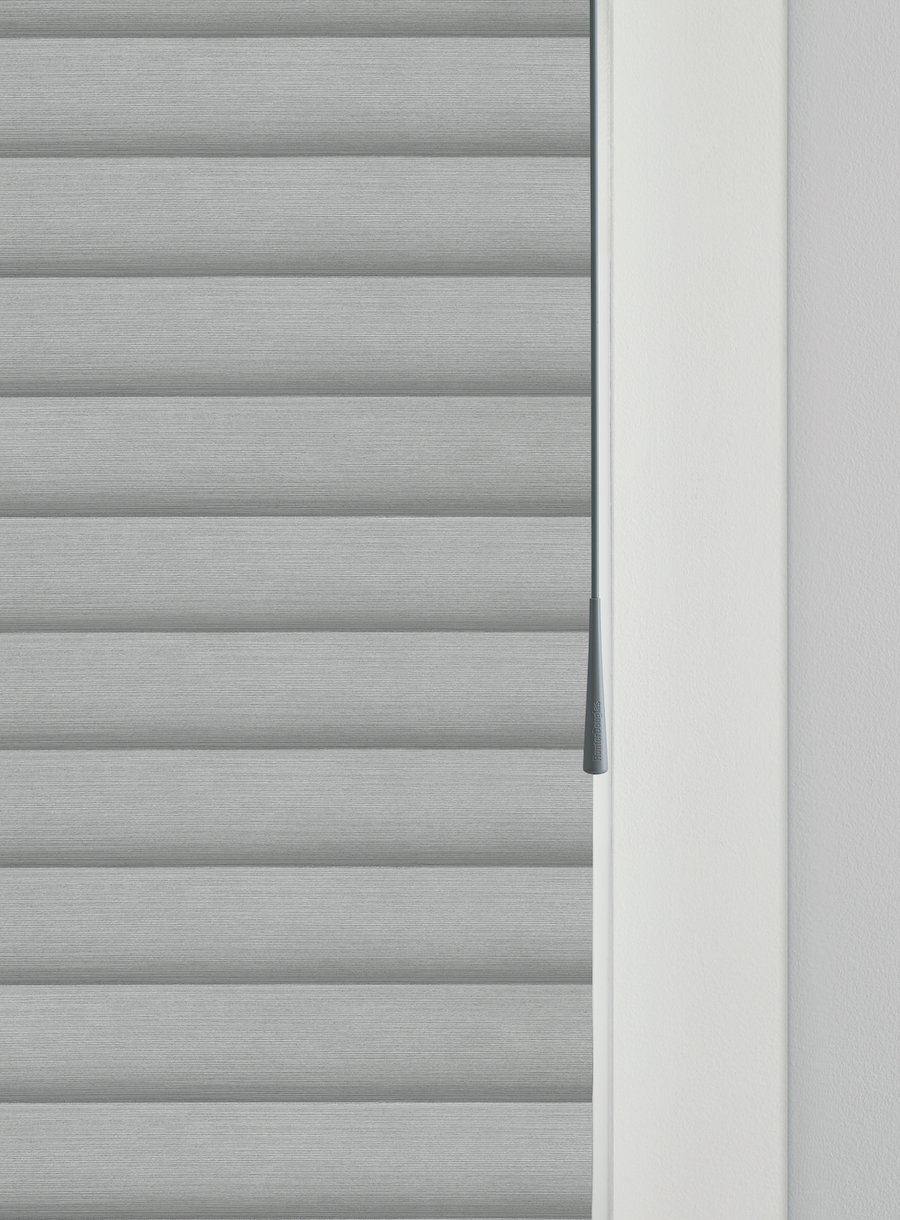 Let's Look At
Child-safe Cords
At times, going completely cordless isn't possible. We understand that every home is different and yours might not work with cordless options. This is why we have two options that fasten your cords and get rid of dangling.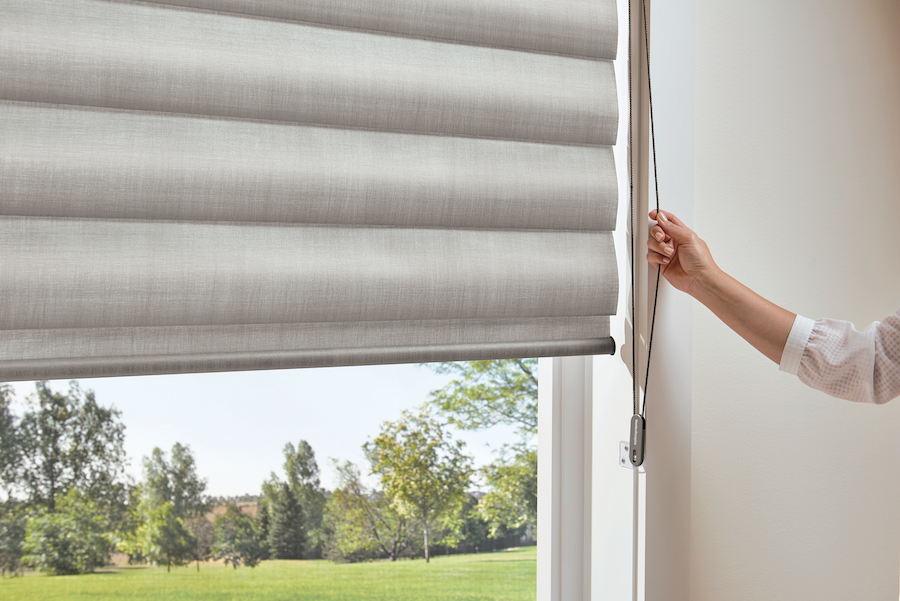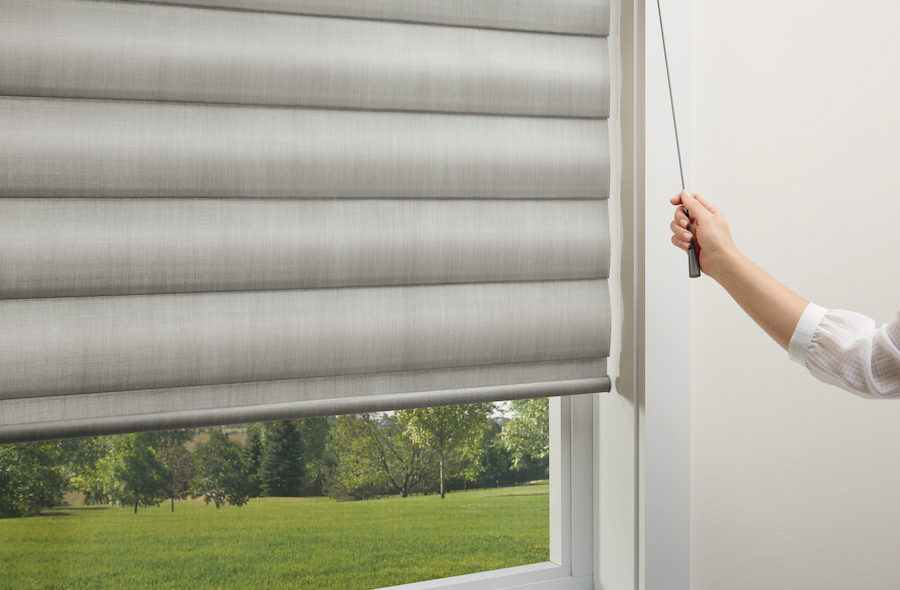 Let's take a look at the continuous cord loop first. With this option, the cord attaches to a tensioner in the window frame, keeping it from swinging around. Your other option is called an UltraGlide cord. For this one, all you have to do is pull on it to adjust your window treatments, and then it retracts to its shortened length.
We're Here to Help You Learn How to Childproof Your Home
Childproofing your home can be a difficult task when there are so many things to consider. But there's no need to worry when it comes to childproofing your window treatments. We're here to help! Contact our team at One Stop Decorating today for your FREE design consultation.