What does it take to get the inside scoop from design professionals? Just ask them! The pros at One Stop Decorating were happy to let us in on their secrets and give us helpful tips about how window treatments, along with current industry trends, can update your home. Learn what design picks–like colors, fabrics and features–will set your home apart from the rest.
Let's talk color. What have you noticed? 
Each client that walks through the door here at One Stop Decorating has their own unique style and comfort level when it comes to color choices. I try to take their lead and steer them toward window fashions that will complement their color palette.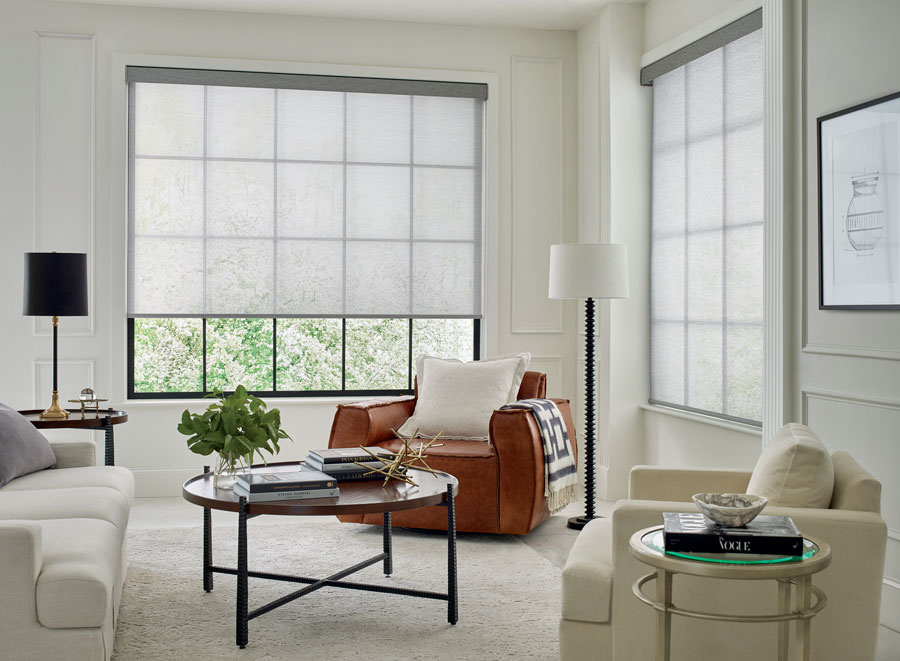 Nonetheless, I'm finding that people are trending toward white for its sophistication and timelessness. After that, I'm still seeing warm grays or greige. It's difficult to move past colors that have proven themselves like whites, grays and neutrals but it's fun to share ideas of the many window treatments that can complement this palette. 
Is there a fabric or collection that is always a favorite for customers?
Linen and linen textures are favorite design picks. Clients love that they go well with a neutral paint palette, and they give clients freedom of choice if ever they want to update home furnishings in the future.
The linen texture adds depth to the design and sophistication to the home's overall décor. It's a classic choice that works well in most every home. Luckily, at One Stop Decorating, we have many options of shades that offer linen textures.
What's YOUR favorite fabric/collection of fabrics to use?
Hunter Douglas Alustra Collection for its textures. It's an amazing group of sophisticated colors and patterns that can set a home apart. My most design savvy customers are drawn to this collection for its custom look.
I love to design rooms for clients and add a splash of fabric on either side of their windows and really make it pop. The Alustra Collection elevates the design in a big way. 
What's your favorite window covering to put it someone's home?
That's a great question. I think I'd have to say the Pirouette Shades are my all time favorite. Their beauty, functionality and uniqueness always pleasantly surprises clients. Pirouettes are more than just a shade, they present as a piece of artwork.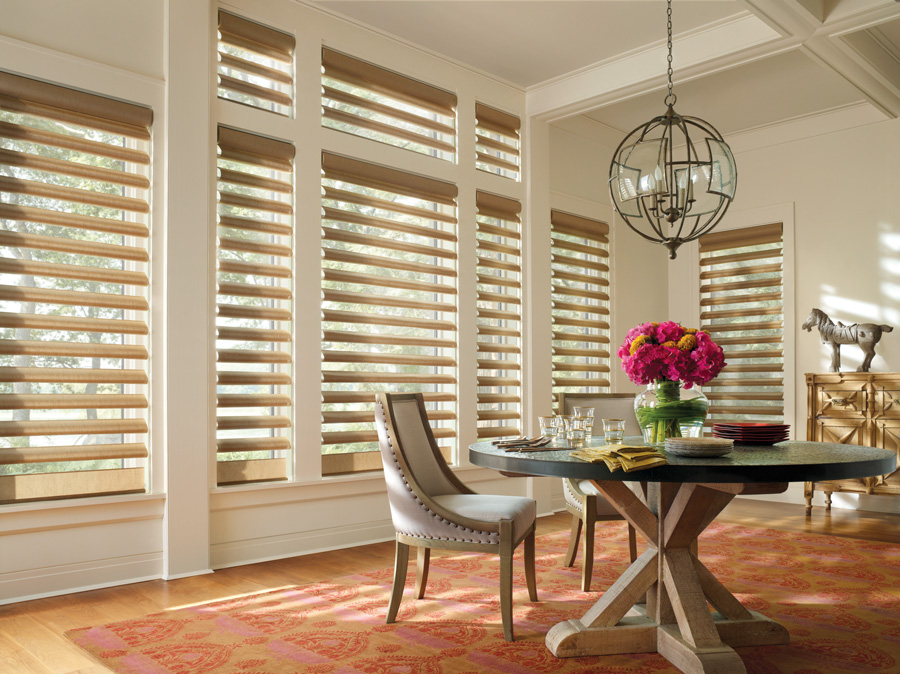 When their fabric vanes are folded it creates a stunning backdrop and when opened they provide a crystal clear view of the outside. The versatility of Pirouette shades allows me to be creative when adding function to a client's homes.
What's your favorite room to style?
I'd have to say the living room or great room, because people want to showcase these rooms. I really enjoy trimming their windows with top designs and function all in one. 
At first glance, my clients' favorite part is the new look and style of their space, but as time passes, they grow to love the functionality most of all, especially when I add automation to their treatments. They are blown away and wonder how they lived without it!
When it comes to design picks, what is the one question you get again and again?
Most customers ask "What new styles of window treatments are available?" This is my favorite question. Since clients don't typically change their window treatments often, there are lots of new styles to talk about.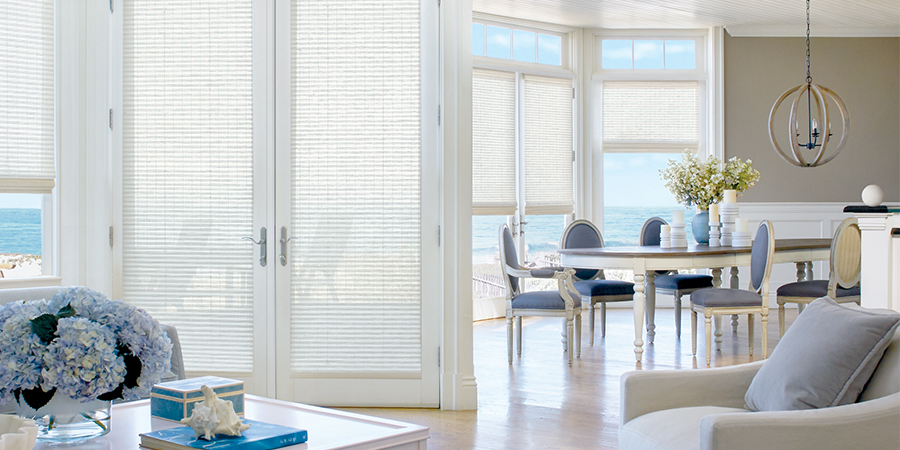 From traditional styles of shades, to top down, to tilt and turn, to styles that make sliding doors simple to operate, to treatments for hard to reach places, all the new fabrics and automation capabilities the list goes on and on. When it comes to design picks for window treatments, the sky's the limit!
Is it difficult to get started in the process?
Not at all! It may seem intimidating at first, as with any home improvement project, but once you make the call to One Stop Decorating you have an expert designer to work with. We can help you through the process by addressing any window concerns you may have and making suggestions about what products could improve the look and function of your Kansas City area home. Together we create a plan and then the fun begins! We offer in-home, virtual or showroom visits. Contact is today for a FREE Consultation.