There are many advantages to automating your home with smart shades. The convenience and simplicity alone make them well worth it. It goes beyond that because a smart home can anticipate and be programmed to your needs, ahead of time. It all comes down to being able to give you what you need before you know it.
Good Morning
Room darkening is an essential solution to getting a good night's sleep and getting to sleep in, if allowed. It keeps your bedroom comfortable and promotes slumber, until that alarm announces it's time to get up. The bedroom shades can lower and the top comes down. Your privacy remains, but the morning sun will gently bring in a soft glow.
One simple touch of the PowerView® app and the backyard can be revealed while enjoying your first cup of coffee.
Daytime
When you leave for the day it's important that the window coverings close, automatically. Because the house is closed up the UV rays are kept out. The direct heat of the day is kept at bay and helps with energy efficiency. Have a furry friend who likes to take a nap in their favorite spot from noon to 2 PM? No problem! That one window can be left open for their napping pleasure.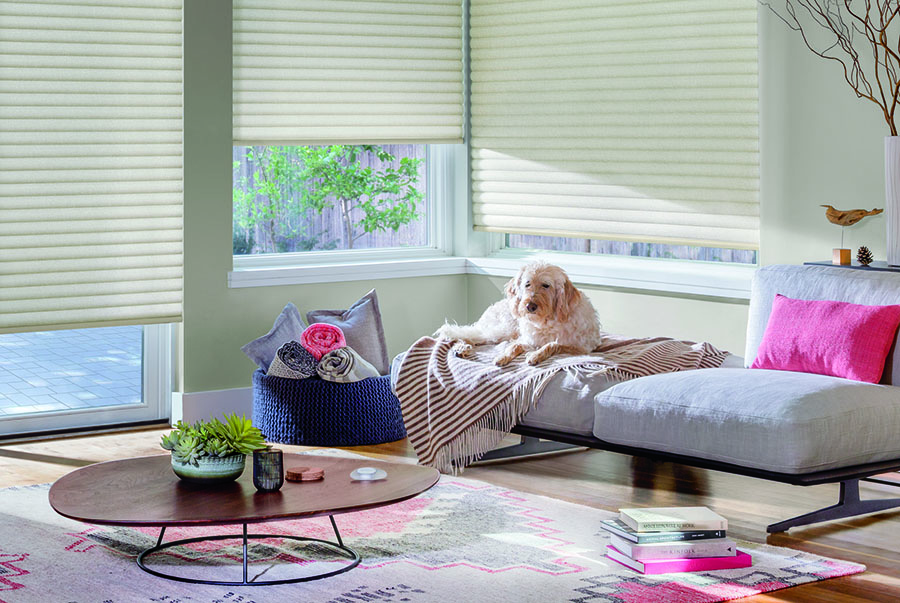 Home Again
Working from home is difficult enough without the added worry of keeping your space comfortable. With your smart shades you have managed to keep the glare out and the light soft. The ideal work from home office has been achieved while you run numbers and send reports. At 5 PM sharp your work day is done and the blinds will tilt open. This will be the sign that your work day has come to an end and automating your home was a good call.
Good Evening
If you worked outside of your house, you'll get a nice Welcome Home greeting with the windows opening up. The previously closed window coverings to keep the house cool and protected, will reveal a nice lit atmosphere. Once dinner is served, and the kitchen isn't the only place heating up, simply give one voice command to bring the shades down. Time for bed? Ask all the shades to go down in the bedrooms to keep out the light and get ready for dreams.
Automating Your Home: Worth It
Our One Stop Decorating team can help with automating your home. Having a smart home makes your life easier in more ways than you can imagine. Contact us to learn more about those ways!