Light can have an astounding effect on our lives. When designing the lighting in a home, most people consider the primary purpose of the room. Bedrooms have different lighting needs than dining rooms, and so on. But have you considered the role of window coverings, more specifically single vs dual functioning shades, and the effect they will have on the lighting? You should.
Which Rooms? Which Shades?
While everyone has unique preferences for their own homes, there are certain circumstances that dictate the type of light control necessary. For example, in your laundry room, a simple on/off switch is the right choice. Light comes on when you need it – quickly off when you don't. Your living room may be the core of activity for your family, and throughout the day, you need lighting options.
Window coverings can offer valuable benefits of light control and atmosphere, among many other qualities. But first you have to understand whether the room in question needs a dimmer or a switch – otherwise known as dual functioning shades and single functioning shades.
Single Functioning Shades
"I want to be able to turn the light on & off."
The qualities of single functioning shades are comparable to a light switch because in the closed position, the light is blocked out. As they open, the light is turned back on. Simplicity at its finest: the light is there when you need it and blocked out when you don't. These window coverings do a great job of letting you use the natural light during the day.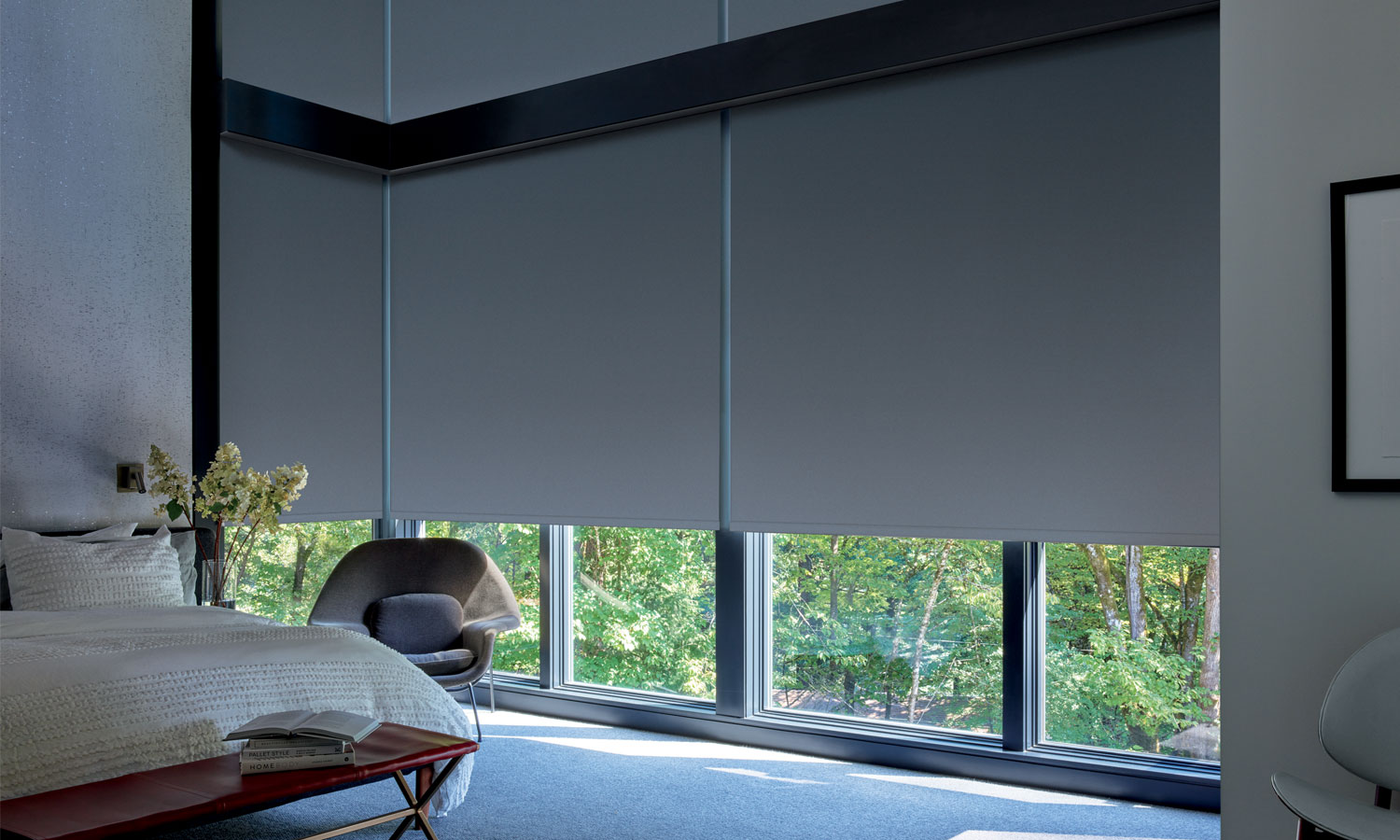 Ease of operation means that they can be closed just as easily, allowing you to control the light in an instant. Perfect for rooms that serve one function – like bathrooms or laundry rooms – the distinguished appeal of Designer Roller Shades and Vignette Modern Roman Shades will add convenient function and heightened styling.
Dual Functioning Shades
"I need lighting that sets the tone, no matter the activity."
Dual functioning shades are best compared to a dimmer because they function by offering you levels of light control on a spectrum. Capable of blocking the light completely out, or letting all the light in, they adjust on a range to also offer every level in between. Dual functioning shades provide you with the versatility you need throughout the day, no matter the circumstance.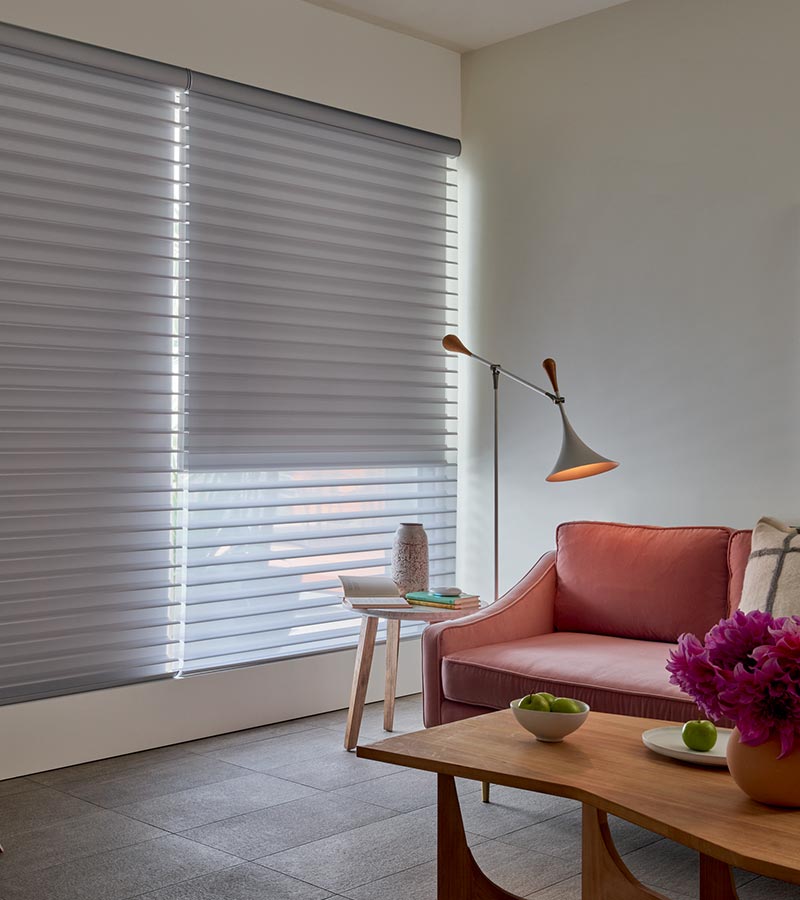 Suited to your lifestyle, they adjust easily whether you need the soft, filtered light of daytime productivity, or the blackout/non-glare option for movie night. Perfect for rooms that serve a variety of purposes – like dining rooms or family rooms – the sophisticated allure of Pirouette Window Shadings and Silhouette Window Shadings will provide exactly the atmosphere you need.
Based on the purpose of each room in your home, you will start to identify what type of lighting you need. When it comes to choosing your window coverings, deciding whether you need single functioning shades or dual functioning shades is one of the most important aspects. We would love to show you examples of these different window coverings and how they can affect the beauty, style and light control of your Kansas City home. Come visit us at one of our four One Stop Decorating locations, or contact us for a free, in-home consultation.