When it comes to keeping your home at the perfect temperature, nothing can be more detrimental than incorrect window coverings. Lucky for you, we have just the solution. Keep energy costs at bay, (and your home at just the right temperature!), with energy saving shades. Let's take a look at your options!
Say Goodbye to High Energy Bills
Believe it or not, your windows are working against you. With a thermal reading, we can see where energy may be seeping through the windows and doors of your home. By taking a look at the photos below, we can see where areas of the home have been well insulated as shown by the greens, purples, and blues. Whereas, the warmer colors show where energy is escaping.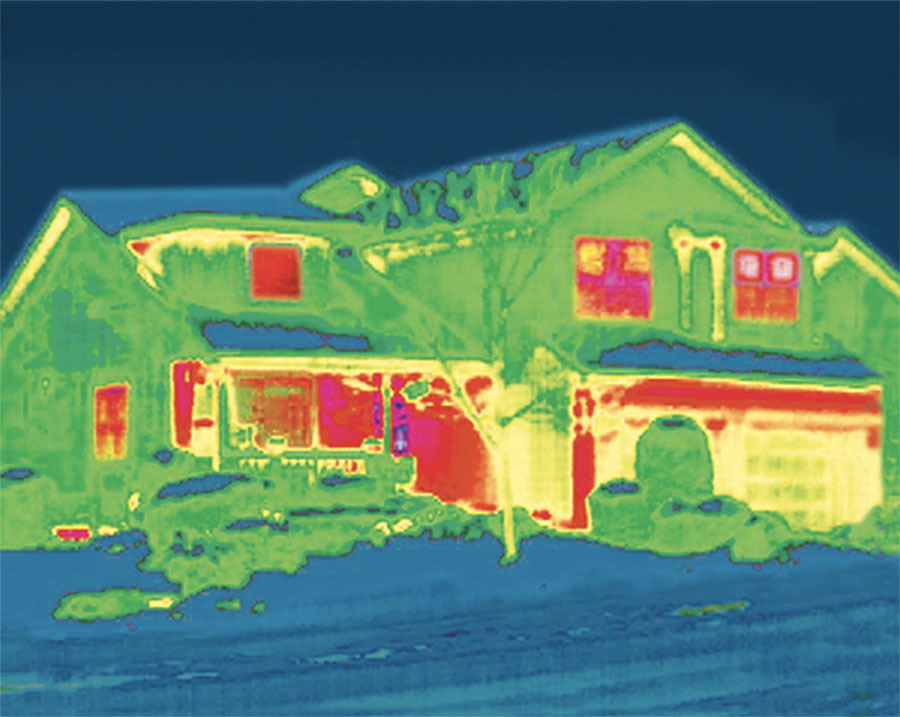 In the photo below, we can see a side by side comparison. On the left side, the window is without a window treatment and is losing energy. It's no surprise, with an energy efficient window shade in place on the covered side, the thermal reading shows an insulated space.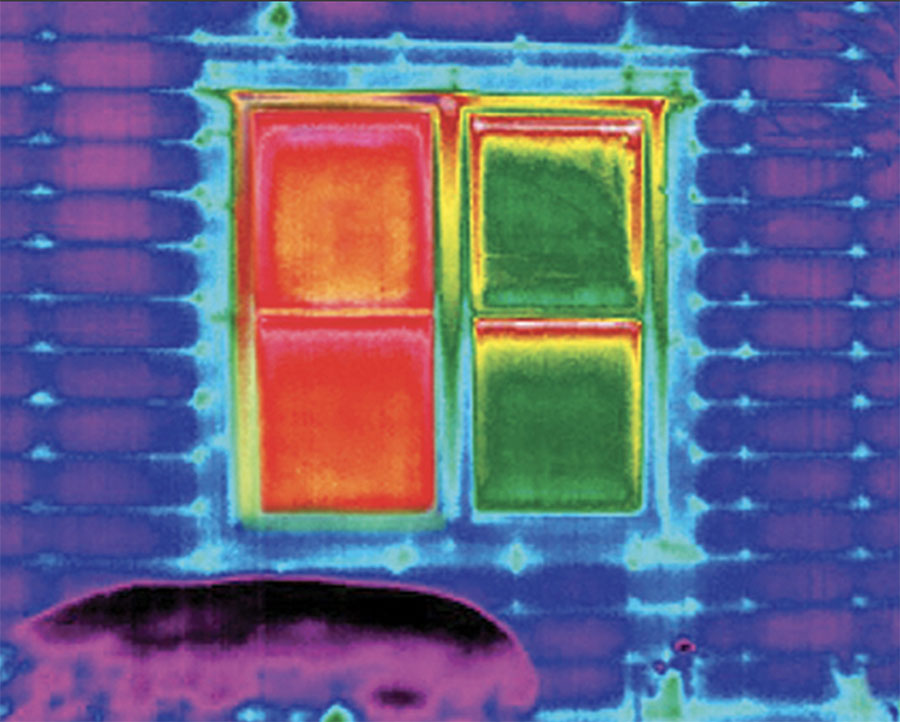 Let's Take a Look Inside
There's nothing worse than having to avoid specific parts of your home because it's just too chilly. As a homeowner, you should be able to use every room in your home without it being uncomfortable. This is why the perfect window treatments are so important!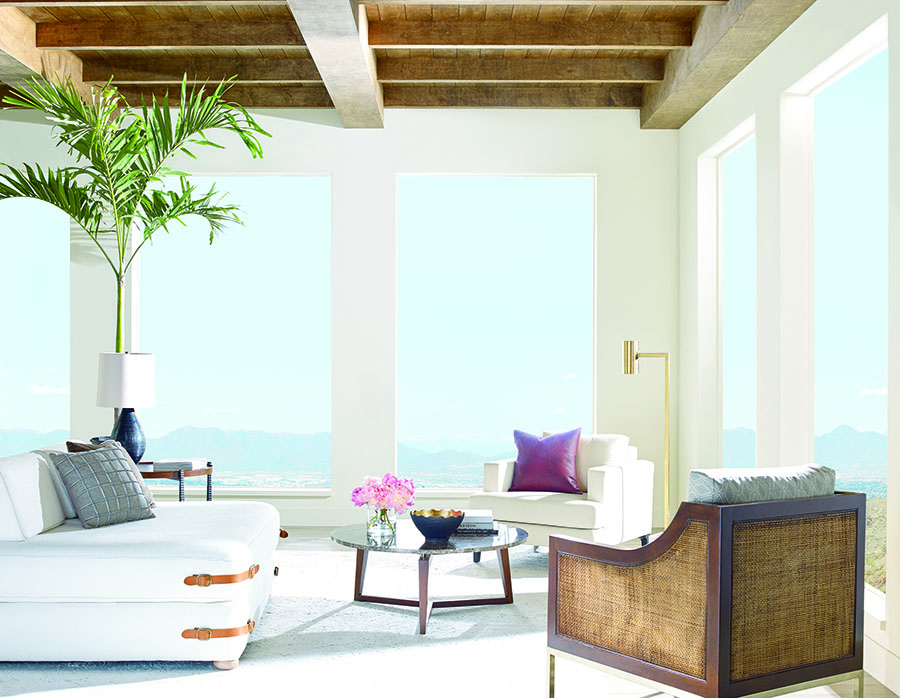 In the picture above you can see a room with big windows that allow for a beautiful view of the mountains. But what you're not seeing is the energy loss caused when window coverings are not in place–or even with incorrect ones. Take a look at our energy saving shades, like Sonnette™ Cellular Roller Shades, that will not only lower your energy bills, but also get rid of issues, like glare or blinding light.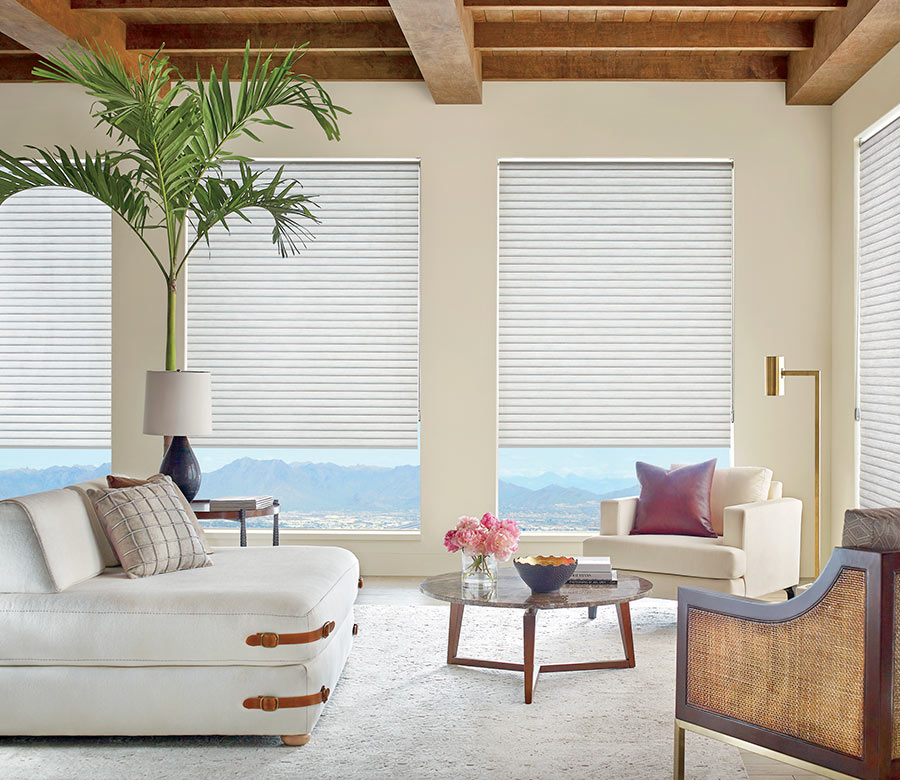 Some of our other favorites in energy saving shades?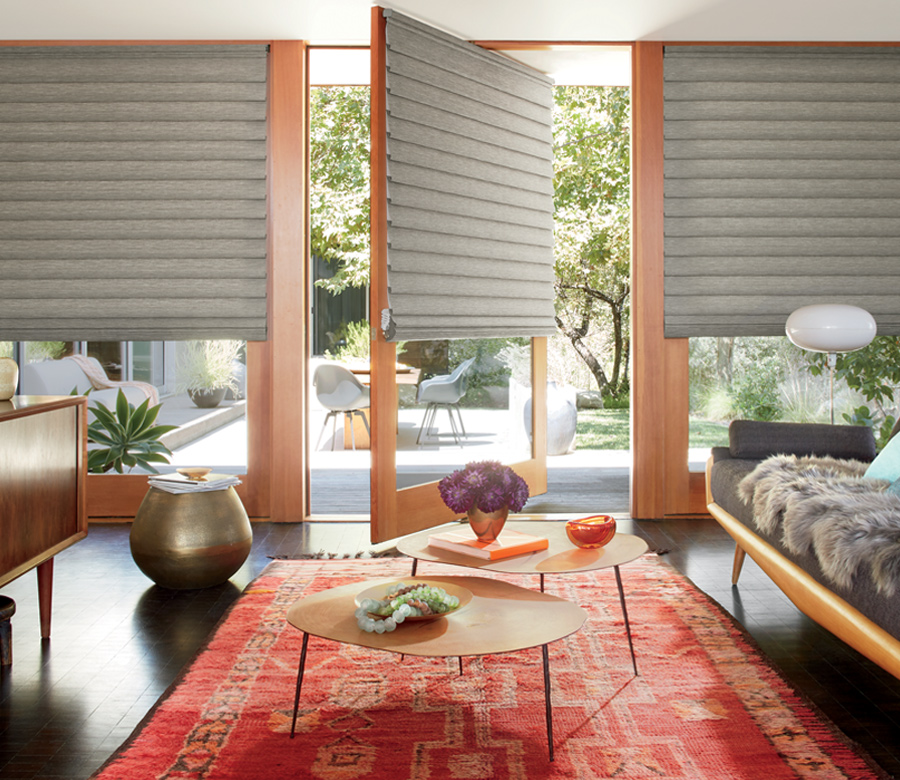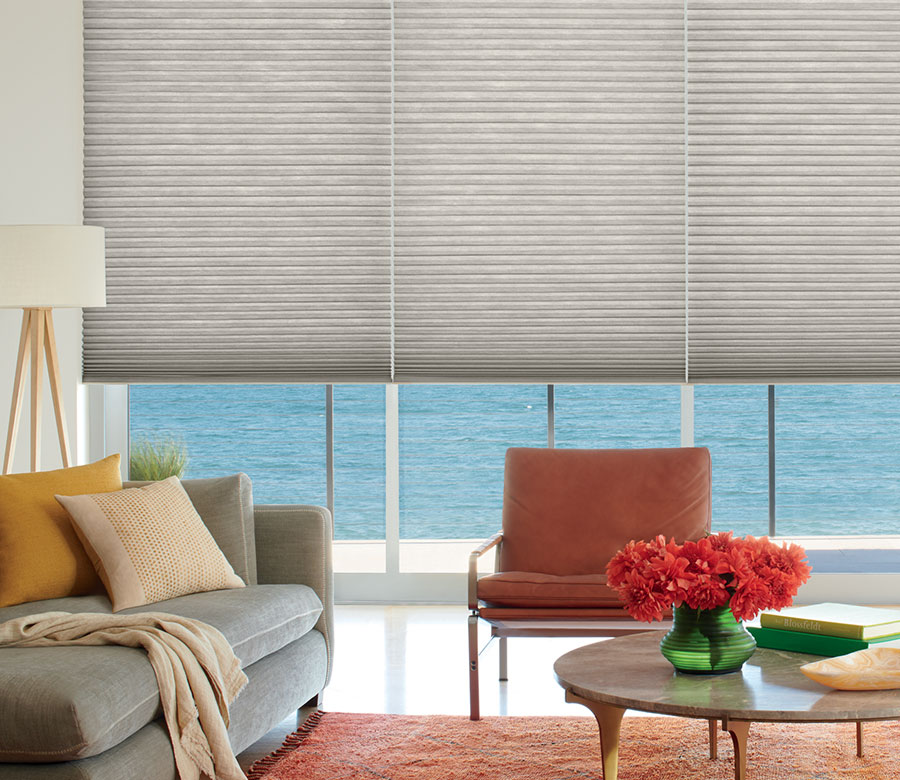 Find the Perfect Energy Saving Shades for Your Home
When it comes to finding the perfect energy saving shades for your home, it's all about what works best for you and your family. Our team here at One Stop Decorating can't wait to help you through the entire process. So don't wait, contact our team today for your free consultation.