Can you feel it? Spring is just around the corner here in the Kansas City area! We have a few more weeks of winter to stay cozy inside, and then each day will start to feel a little longer and a little warmer. The winter season often leaves many people itching to switch things up a bit throughout their homes, a spring refresh, if you will. A fun way to do this is by bringing in some new seasonal items, bright colors, and fresh patterns. We've created a style guide to help you get started with your home's new look.
Think Colorfully
Spring often comes along with lots of pretty pastels and refreshing tones. These colors are always welcomed warmly after the cold, gray midwestern winters. While the trees are budding and bursting with color, what better time than now to transition some of those colors indoors? Fabrics are one of our favorite ways to get started.
Spring is all about starting fresh and with a clean slate in nature. What if we brought that sentiment into our homes as well? Take this spring refresh as a chance to try a new design trend you've been loving! This bedroom above features gorgeous pink drapes hung on gold hardware to add some personality and flair. The mix between the bold metal and softness of the drapes creates a sophisticated look with a touch of whimsy. Our window treatment solutions come in many different styles to accommodate every design taste.
Personalize Your Space with Patterns
Patterns–yes, you can do more than one!–are a great way to add your personal touch to a space. In the photo below there are three patterns within a small space and they play perfectly together! Patterns can seem a little daunting to mix because not all of them will match each other. However, we've compiled a few of our best tips to keep in mind while finding the perfect patterns to compliment one another.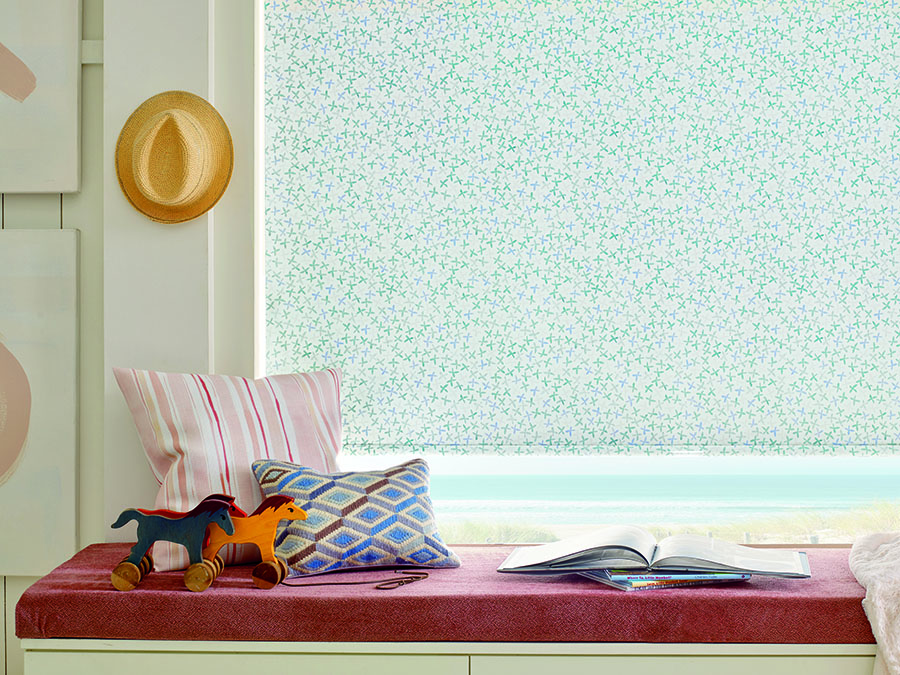 Create a Color Story.

This should be more like a children's book than a novel. We recommend sticking to no more than three colors. Here we can see the white, peach, and blue all come together for the story.
Play with Shades.

This is how you can add some variation to your colors that you've chosen. Play around with different shades of each color and see how the dimension changes while still remaining cohesive. 
Switch Up Sizes.

By switching up the size of your patterns, you will continue to add interest without risking the eye getting overwhelmed. Above, the shades feature a small repetitive pattern, while in comparison, the pillow has a large-scale design.
Combine Several Shapes.

Keeping your initial color palette in mind, let the rest of the design elements go where the wind takes them! Even if you're drawn to polka dots, stripes, intricate damasks, and paisley patterns, you can include them all for a dynamic mix.
Implement Texture into Your Spring Refresh
Oftentimes, people can attribute texture in design to the chillier seasons. But, with woven textures–found in nature–you can design a space to create a beautiful look for year-round living. Area rugs, throw pillows and window treatments are a great way to keep your home filled with gorgeous textures throughout all seasons.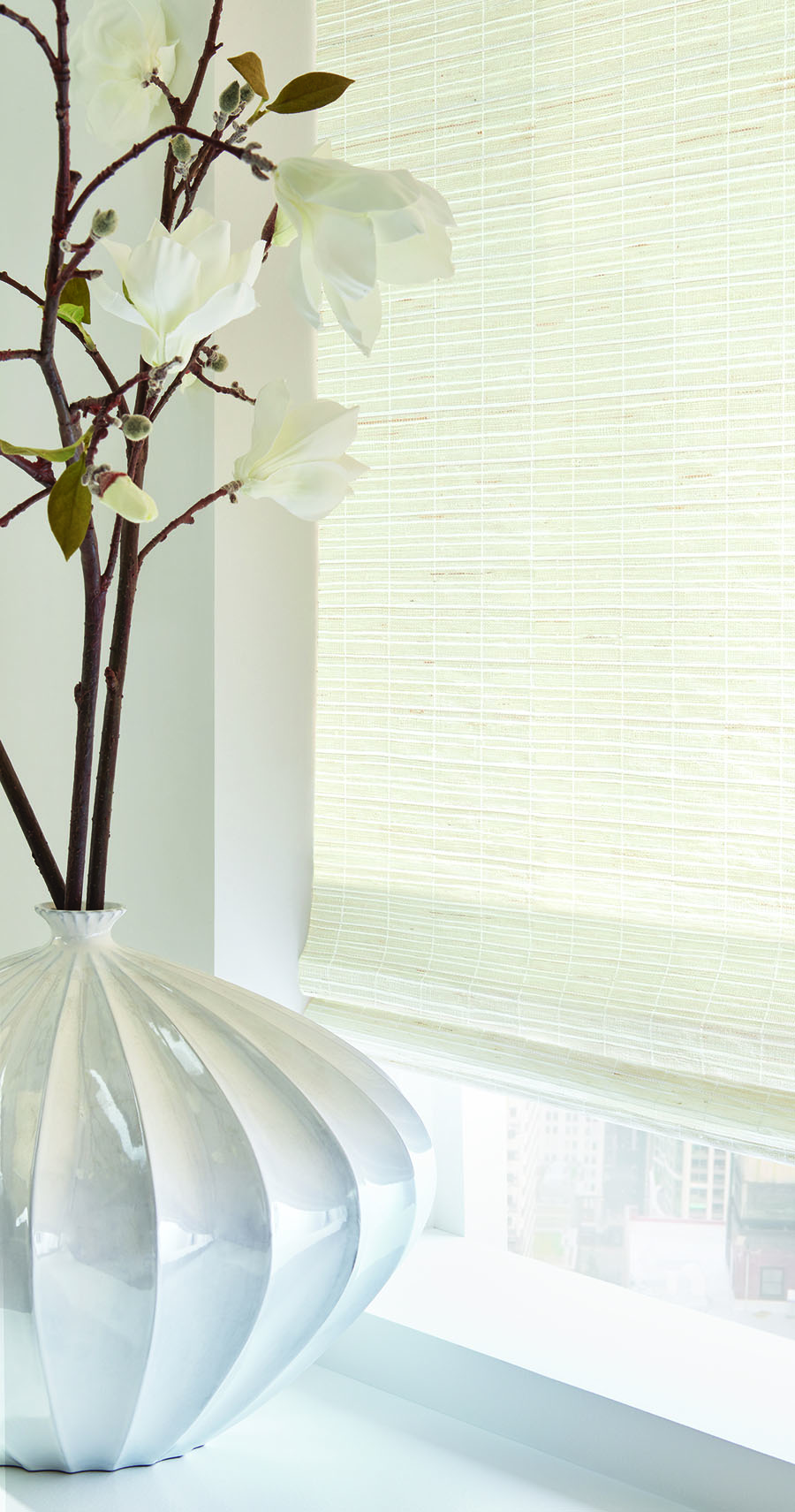 The Woven Woods collection of ours is a crowd favorite–for good reason! These shades help to bring some of the outdoors in with different assortments of reeds, grasses, bamboo, and woods. Not only are these window treatments beautiful to look at, but they add privacy and natural light filtering as well. 
Time to Get Started
Our team here at One Stop Decorating is just as eager as you for this warm weather ahead of us. While we wait is the perfect time to get started with your spring refresh. Contact us today for your FREE consultation.