A cozy retreat…does that describe your bedroom? It should. The place you start the day and wind down at the end of it, your bedroom should be a relaxing, flawless space for you to call your own. If it's not, it's time to change that. Let's take a look at some of our favorite bedroom design tips made to make your bedroom the perfect oasis.
A Touch of Color
In our last post, we talked about the color of the year for 2021. This year's color of the year was a mix of a vibrant yellow paired with a sophisticated gray. But the main point was to pick your favorite color, and pair a neutral with it. Adding some color to your room is one of the easiest and quickest ways to change up the entire space. Whether it's with a new accent wall or a throw pillow, splashing a bit of color in your room will let your personality shine.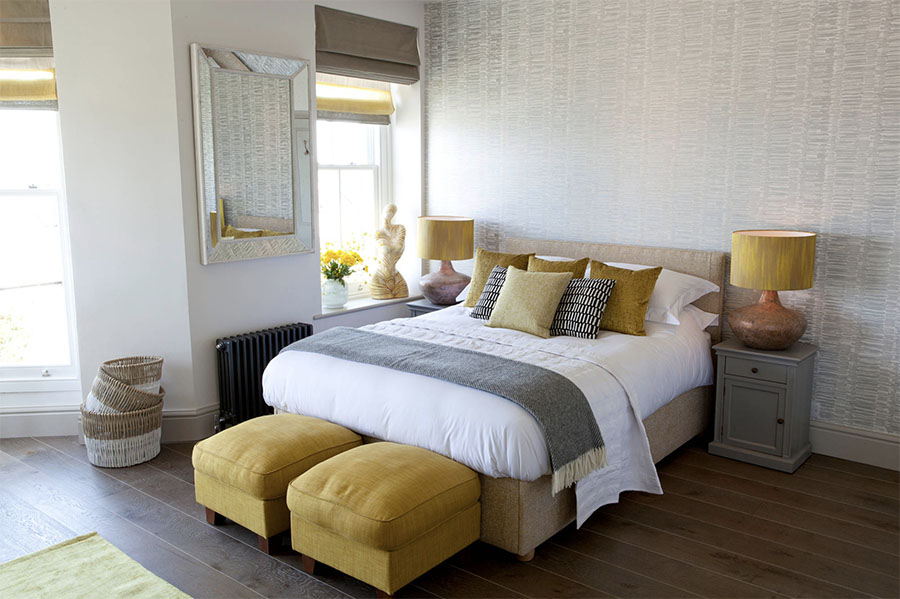 Add in Some Texture
Your day starts and ends in your bedroom, so why not make it perfect? Try adding in some textures for a fun and cozy way to spruce up your room. Things like bedding and shades are a perfect way to achieve this. Window treatments are especially a great and important way to incorporate textures into your space.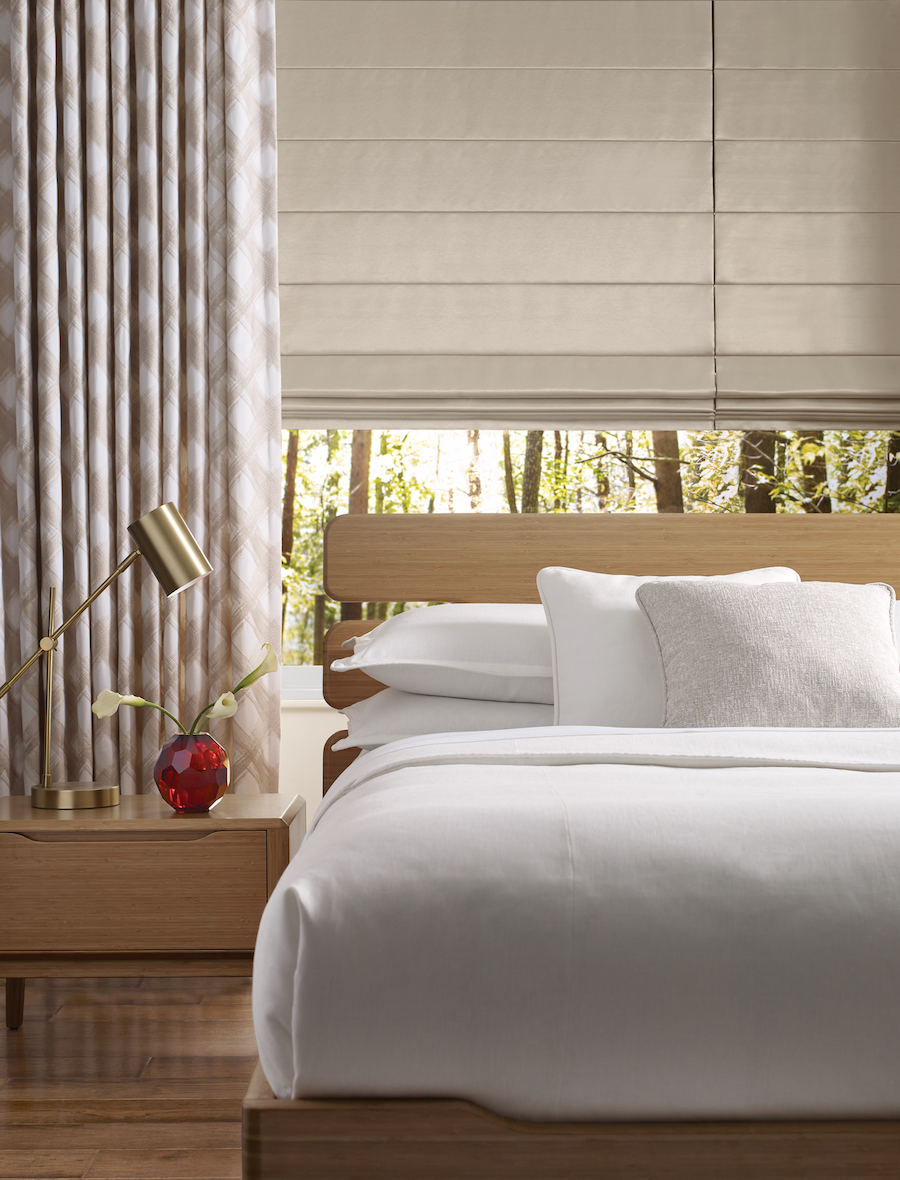 Change Up the Atmosphere
When switching up your room, the atmosphere you create is just as important as the look. Adding some comfort into your room is one of our favorite and easiest bedroom design tips. Lighting control, temperature, and privacy all play a role in the atmosphere of this space. And with the perfect window treatments, having complete control of the atmosphere has never been easier.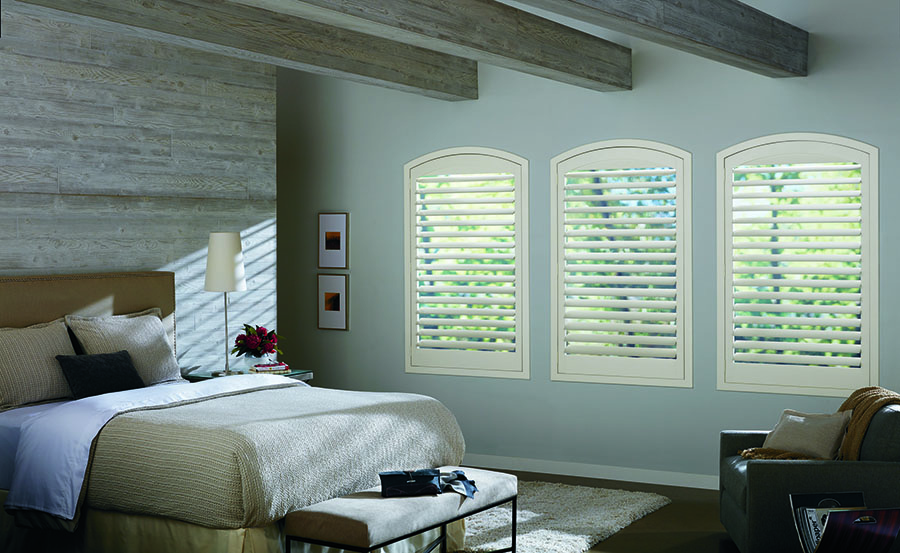 Try smart shades for window treatments that automatically close when it's time for bed, and open when it's time to get up. And if light pollution keeps you up at night, room darkening shades are the perfect solution! Plus with top-down shades, you get the best of both worlds when it comes to light control and privacy.
Don't Forget to Tidy Up
With the business of your day, we understand that it can be easy to forget to tidy up your room every once in a while. But after some time, your room can become a disaster with clutter. So don't forget to tidy up–not only decluttering your room, but your mind in the process!
Bring in Some Fresh Air
Adding some plants to your home is not only a great way to decorate, but did you know they can actually help improve your air quality too? With our bedroom design tips, when you bring in plants throughout your house, don't forget your bedroom! Wake up each morning with fresh air and a fresh mind.
Helping Beyond Our Favorite Bedroom Design Tips
When it comes to revamping your space, knowing where to start can be a hard decision. Our bedroom design tips, and our team here at One Stop Decorating, are here to help make things easier. So don't wait, and contact us today to get started with your FREE consultation.