What's your favorite thing about your home? Maybe it's the location, neighborhood, or even a specific room. Whatever it is, the personality and style you bring to your home helps separate it from just a house. Trying to add your unique style and personality in a new and creative way can sometimes feel overwhelming. Lucky for you, we're here to help. The feature wall is the newest design statement to bring into your home. Take a look at this fresh inspiration…
Playful Wall Decor
For many, when thinking of a feature wall, the first thing that pops into your mind is probably the traditional accent wall–simply painted in a bold color. And, while that can be a great addition to any room, peel and stick vinyl allows for a more unique and personal touch.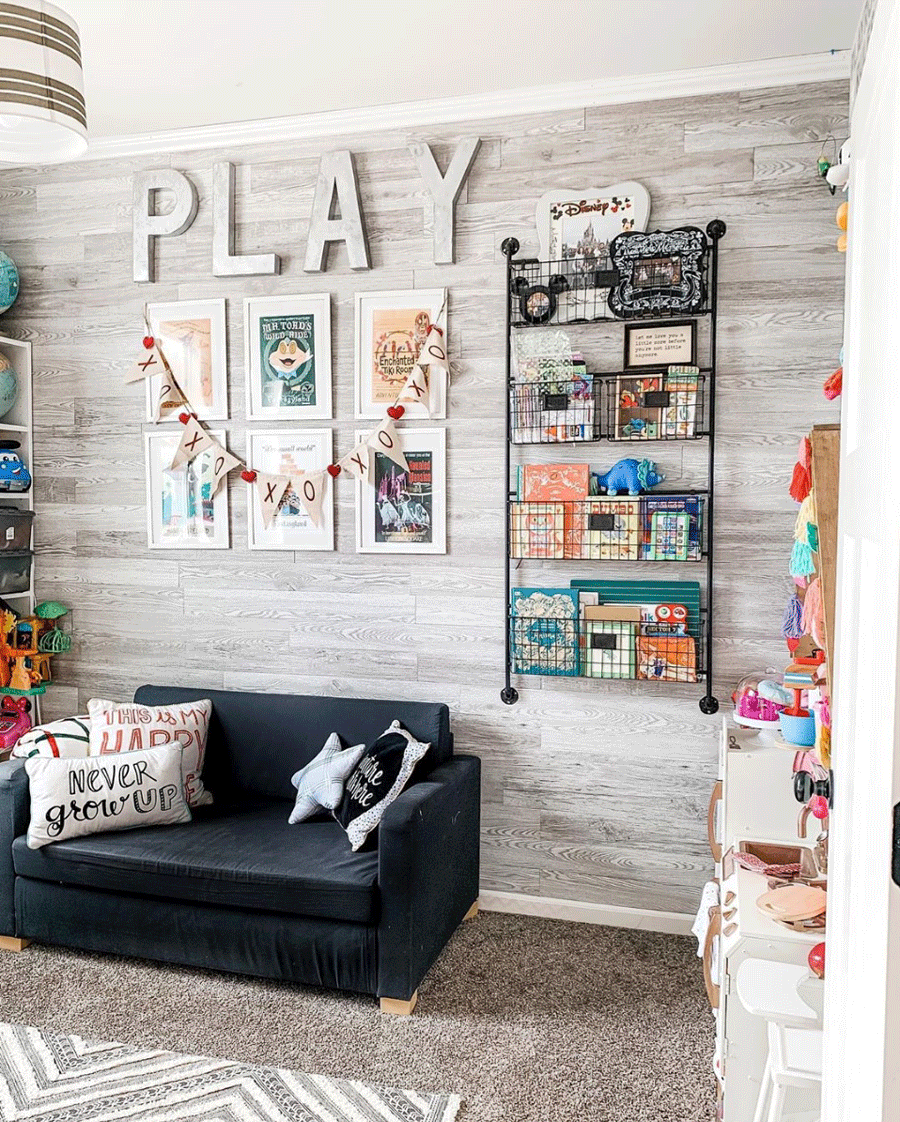 From flowers to beautiful patterns, peel and stick vinyl is an affordable and fun way to make a feature wall your own. Just take a look at the plank wall that Serena, from @survivalofasuburbanmom on instagram, has in her kid's playroom. It's stylish and peaceful, the perfect backdrop for this space. You can check out more inspiration from her here.
Dynamic Board & Batten
I think all of us can agree that having a baby can is an exciting time! One way to increase enjoyment when you're expecting is to create a gorgeous nursery! Personalizing this space will help you pass the time while getting ready for your bundle of joy to arrive.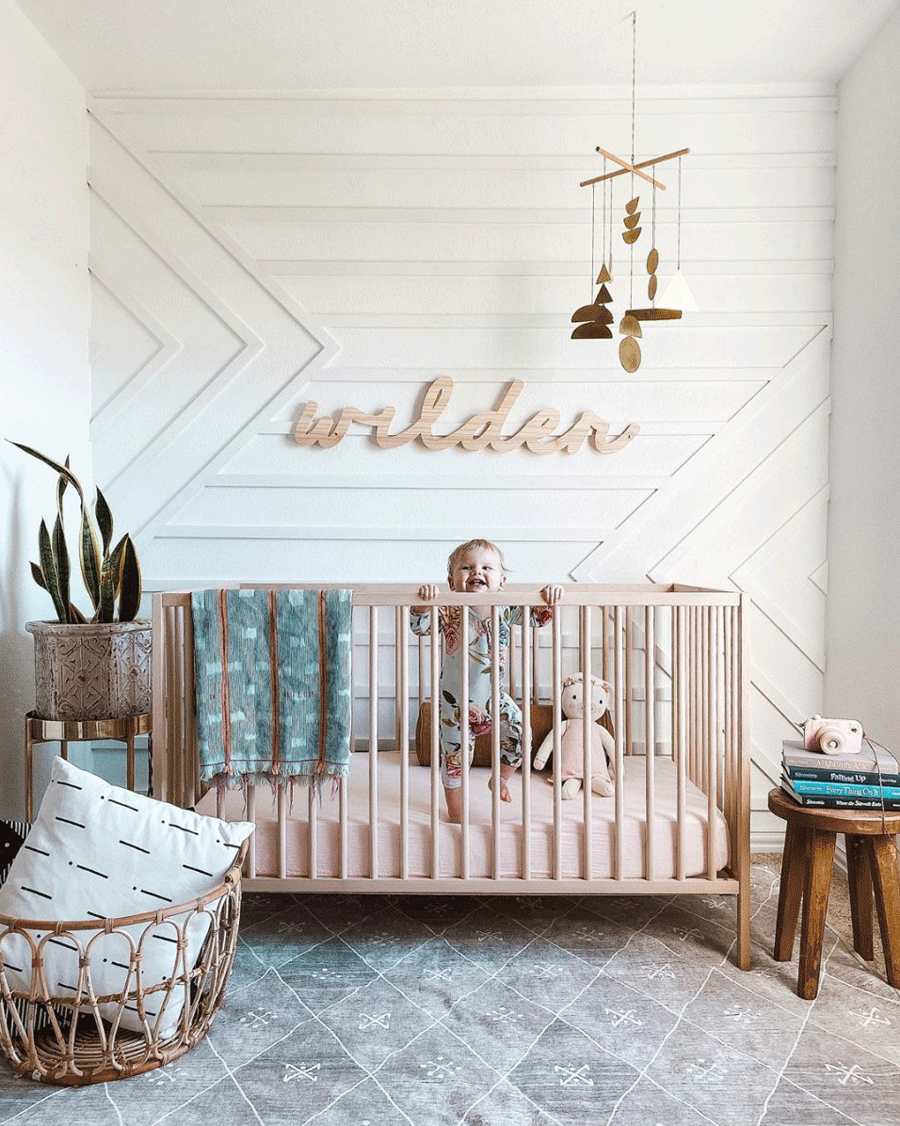 When styling a nursery, neutrals seem to be the way to go–soft and serene. Lacy, from @livingawilderlife, showcases how amazing a board & batten feature wall can look. These creative wall features aren't only for little ones, though! You can replicate this stunning look anywhere in your home for dynamic style. For more ideas from Lacy, check out her blog here.
Stunning Stencil Wall
You know how much we love wallpaper–we've been installing it in the Kansas City area for years! But, we couldn't help showing off another growing design trend. Wall stenciling! A completely customizable, and even DIY-able look, stencils are an affordable and stylish way to make a feature wall your own.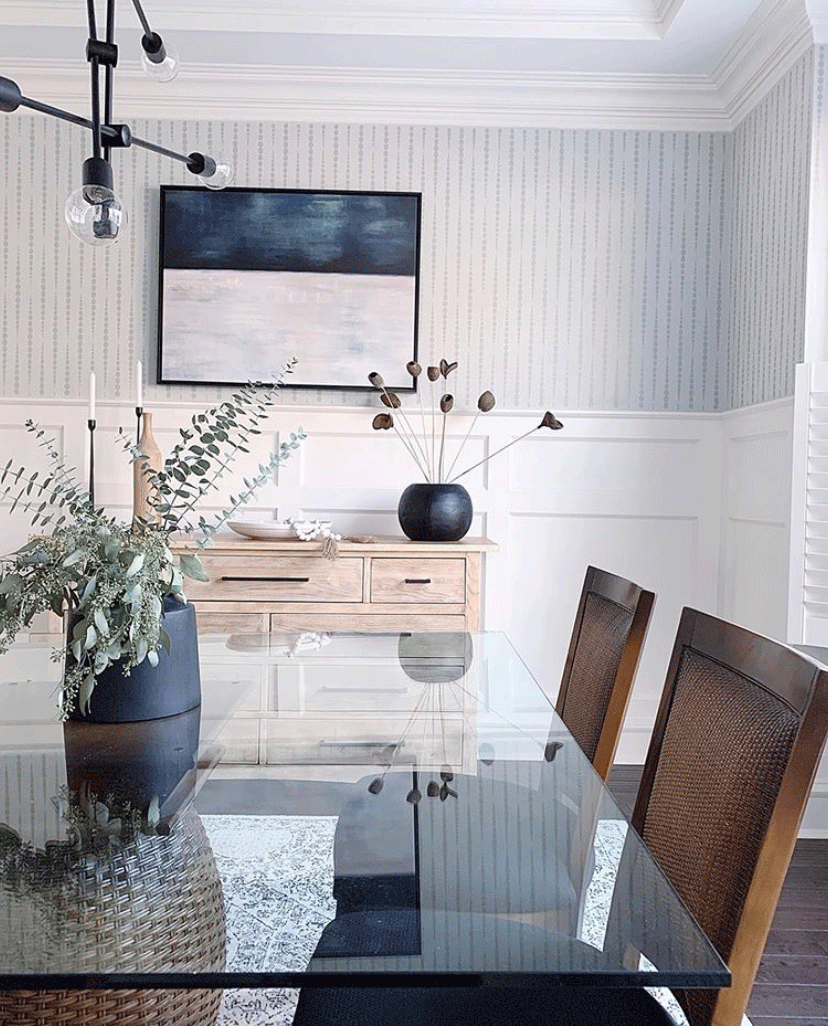 Kim, from @lemonleafhomeinteriors, shows off her wall stencil skills in the dining room. Sophisticated and chic, Kim used stenciling above with board & batten below for just the right balance. If you want to see more from Kim, check out her blog here.
Let Us Help You Design a Feature Wall!
Sometimes, you have a wall of windows. That might be the best feature of all! With unique styling available, creating a feature with shades is a great way to customize the look–and atmosphere–of your home. These designer banded shades are a striking addition to any window.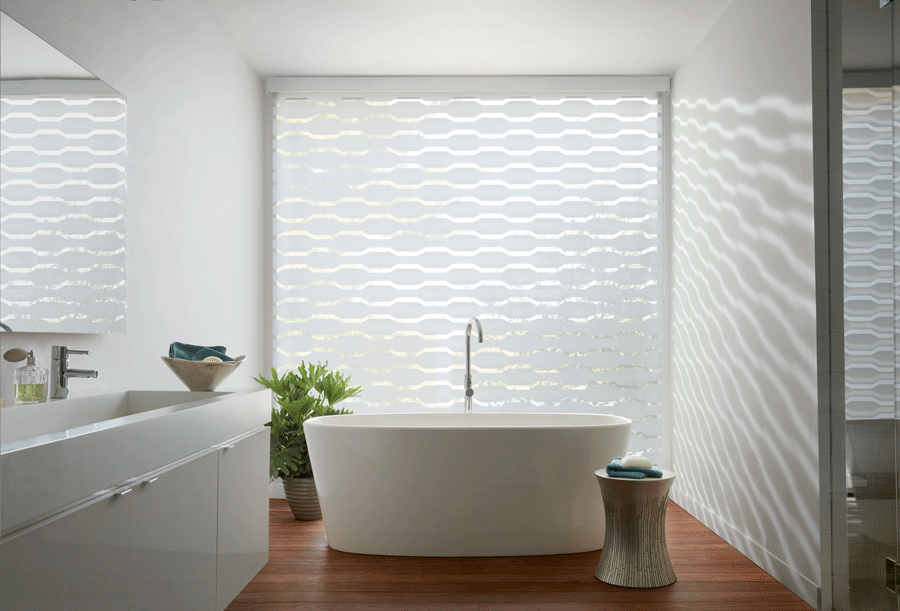 Here at One Stop Decorating, we're excited to see which ones you love. Whether it's with stencils, board & batten, vinyl, or window coverings, we're sure you'll make it your own. Let us help you transform your home and contact us today for a FREE in-home consultation!