At One Stop Decorating, we are all about helping you solve common frustrations in your home. Believe it, or not, many of your neighbors have the SAME problems! And, a lot of homeowner frustration does come from the window! Have questions about serious ways to control the light, from room darkening to blackout solutions? You're not alone!
How Do You Compare Room Darkening to Blackout Shades?
Simply put, room darkening offers an–obviously–darkened space, good for sleeping–even midday naps. Depending on the fabric you choose, you may notice a slight difference in the darkening capabilities. And, the edges can feature small light gaps–sometimes making the outline of the window shade glow on bright days.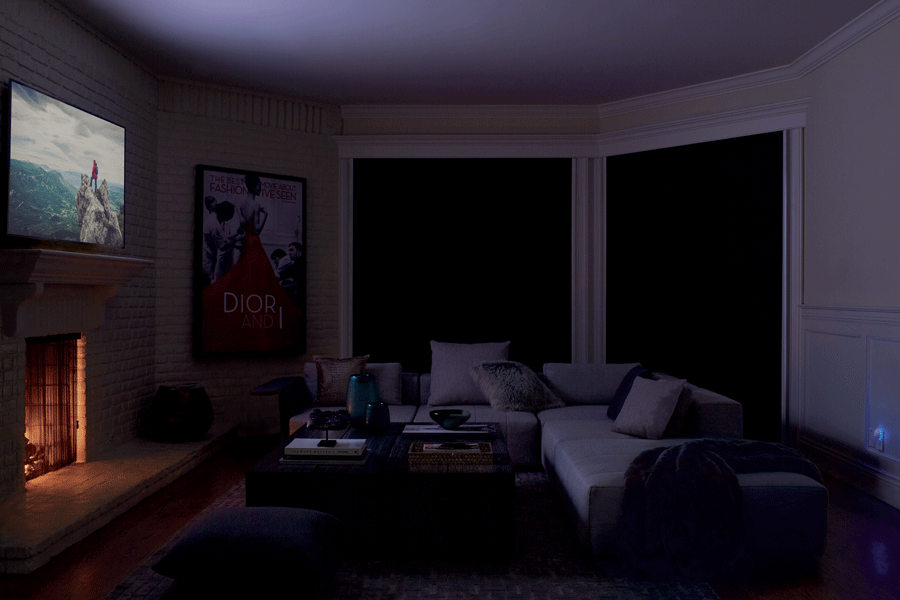 The difference? Room darkening isn't considered "pitch black." Blackout shades offer opaque fabrics that light would not be visible through. There are also innovative systems, like LightLock, that can seal off the sides of the shade for even more control. 
What Are the Options?
As mentioned, you can choose from room darkening or blackout fabrics that have an opacity that will help block the light. Some products, like woven wood shades, are made for a light filtering atmosphere. However, a liner can be added to help you block out unnecessary light.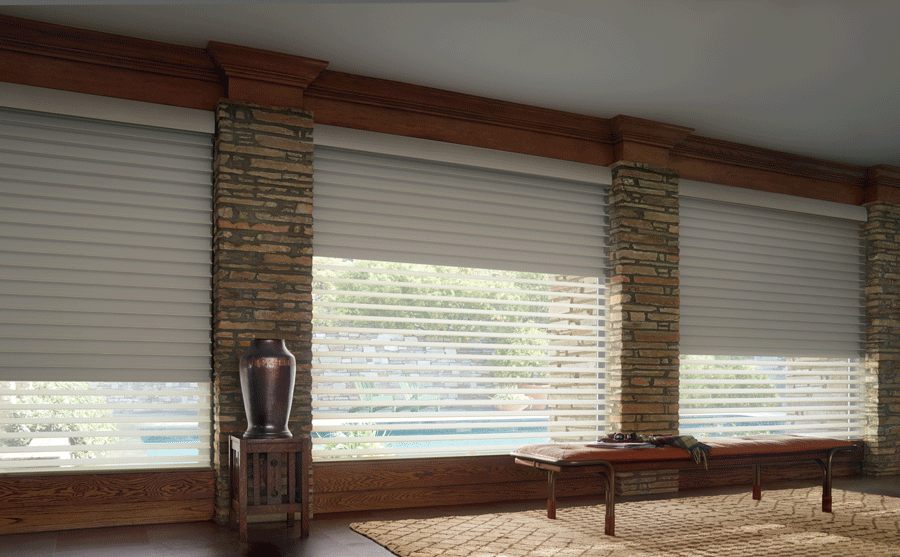 Another choice is dual shades. This consists of two shades, on the same headrail, that operate independently of one another. The front shade is used for light filtering, while the other, when lowered, is meant to act as a blackout shade.
What Do You Recommend for Bedrooms?
There are a number of factors that can affect the way window shades block the light, in addition to the style you'd like for your room. One thing to consider is the direction your windows face. 
Most bedroom windows can easily have daylight blocked with room darkening shades. For East or West facing bedroom windows, we suggest blackout fabrics vs room darkening–it's a stronger solution at sunrise and summertime sunsets. Some clients prefer to use room darkening fabric shades, and then layer with side drapery panels to prevent soft light from entering at the edges.
Should We Darken Other Rooms Besides Bedrooms?
This is a good question! Oftentimes, from room darkening to blackout, most people discuss bedrooms. But, room darkening shades or blackout fabrics can be quite beneficial in other rooms besides the bedrooms. Media rooms are a great place to seal off the light. First floor common rooms are a good candidate for opaque fabrics for two reasons.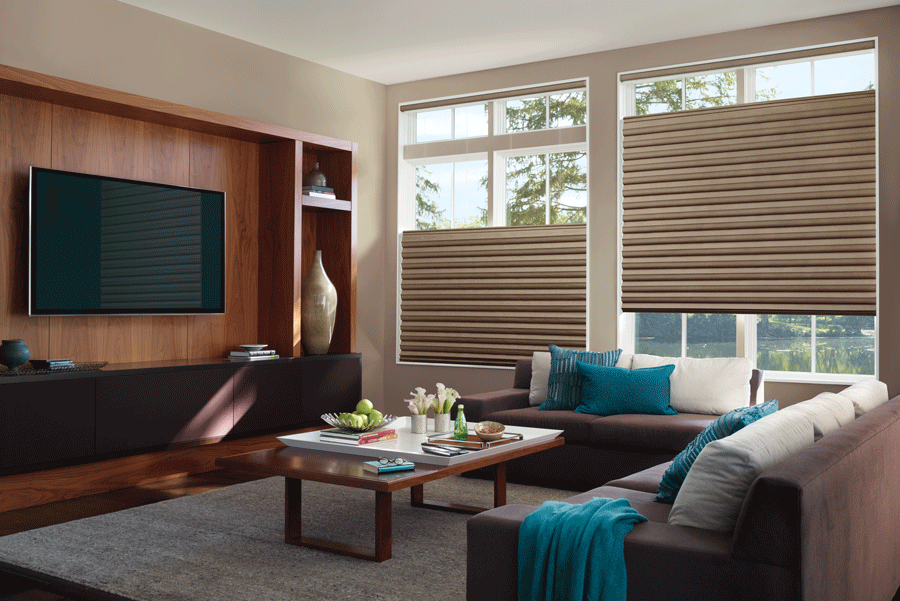 One is the privacy you receive in the evening when spending time with your family. Another reason is that you might have spots in your home that receive direct sunlight during the day. Room darkening shades make it easy to keep the light from ruining furnishings, heating up the room, or causing glare.
We'd Love to Help!
At One Stop Decorating, we pride ourselves on offering you the custom service you deserve. We have made it our mission to help our clients create the best atmosphere in their homes–for both style and function. Because we offer custom service and custom window treatments, you'll always have a custom experience! Contact our team for your FREE in-home consultation.