Are you on the lookout for an innovation in the world of window coverings that will transform your space? Well, look no further than Aura Illuminated Shades. These don't just provide you with privacy—they're masters at setting the perfect vibe for your home.
How It Works
Curious about how these illuminated shades work? It's as simple as your regular window coverings–but with a twist. Activate the LED strip lighting and the entire shade is enveloped in a radiant glow. This is due to the" reflective" backing on the window coverings. An added benefit of these shades is that you can choose the dynamic color and temperature to match your mood—because who said window coverings can't be fun?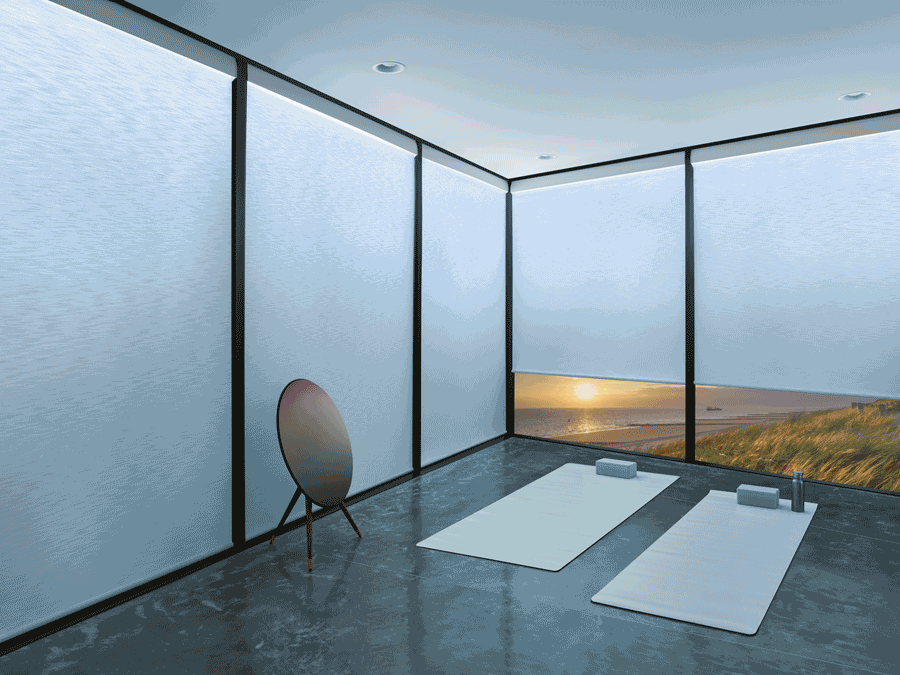 Customize The Light
Did you know that with illuminated shades you can adjust the light throughout the day? In the mornings, a warm light will help you get your day started. As you work around the house, switch to a cooler light that will energize you and get you moving. The best part is that the illuminated shades can be adjusted as the day goes on.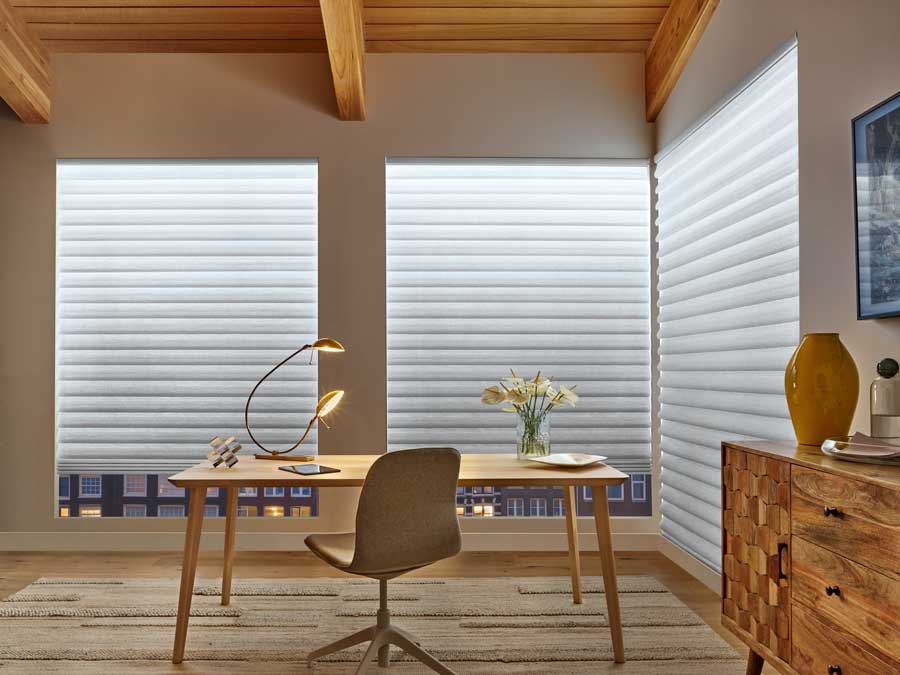 Energize Your Mornings
Mornings can be a struggle, especially when you're torn between privacy and the darkness outside. Aura Illuminated Shades are here to get you up and going. As dawn breaks, these shades light up your space, giving you the privacy you crave while mimicking the energizing brilliance of the mid-morning sun.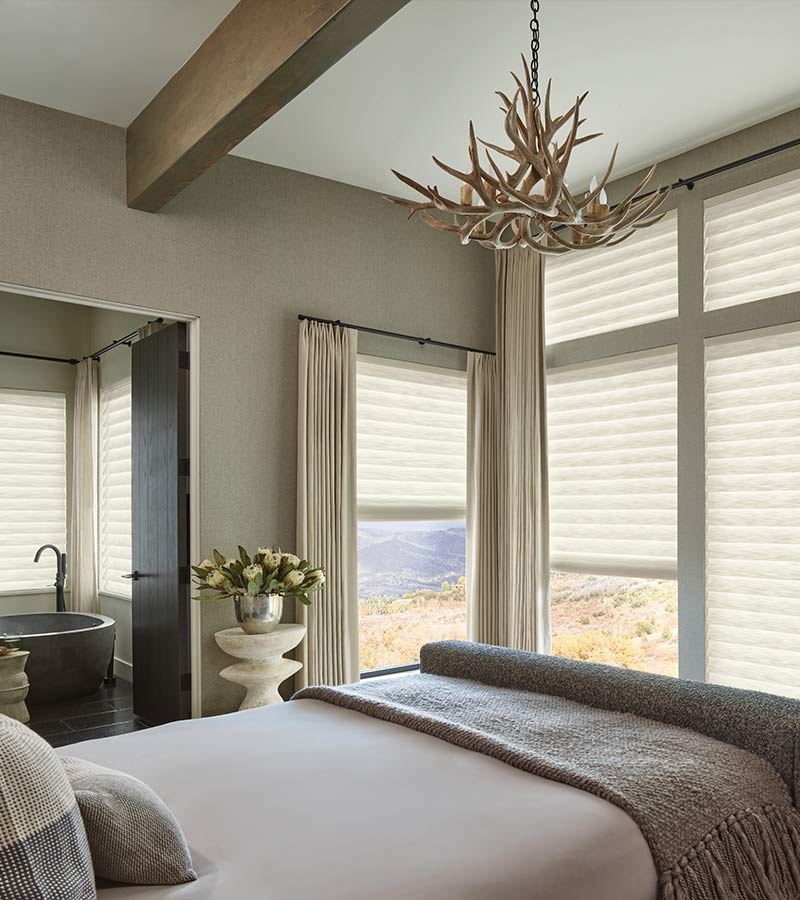 Turn Dull Days into Sunny Ones
Ever felt the energy drain on gloomy, rainy days? We've all been there. Aura Illuminated Shades bring a burst of sunshine to your living space. These window coverings easily transform dreary days into sunny days. An optical illusion that mimics the sun's radiance, these shades ensure you're surrounded by positivity, even when the weather is less than bright.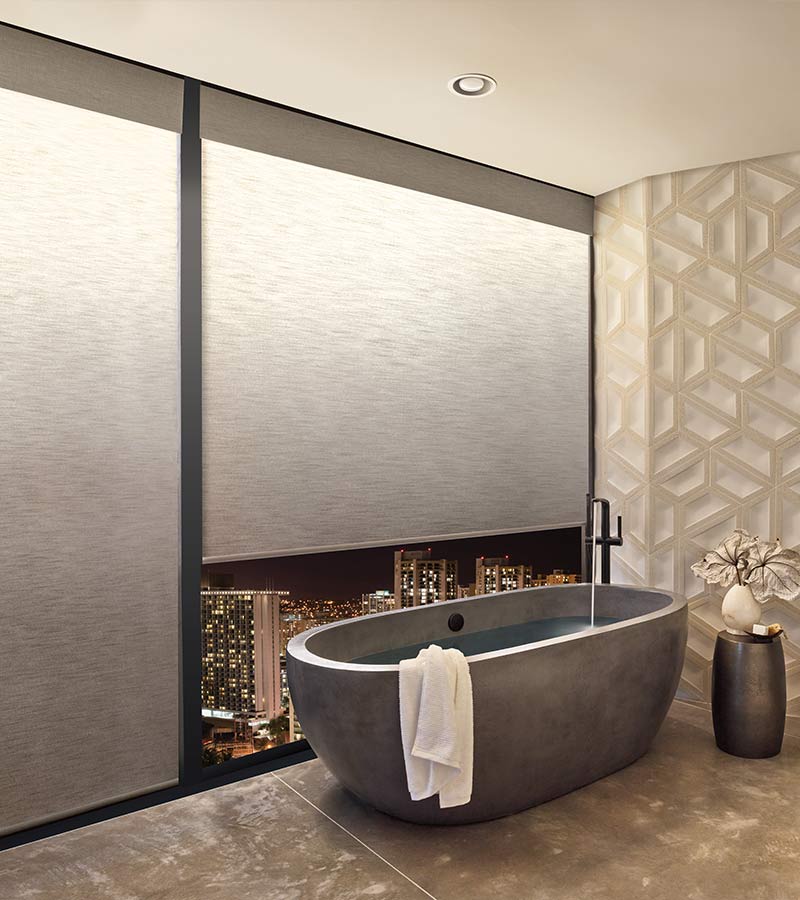 Dive into the Collections
The excitement doesn't end there! Aura Illuminated Shades comes in three fabulous collections. Whether you prefer Vignette Modern Roman Shades, Sonnette Cellular Roller Shades, or Designer Roller Shades, you're in for a treat. Take control of your atmosphere, enjoy your privacy, and get ready to bask in the illuminated brilliance of your home. Ready to test out these window coverings? Contact our team at One Stop Decorating and schedule your FREE consultation now.