Creating a warm and inviting home is like crafting a magic spell. You have to gather all of the ingredients that come together to form cozy spaces. Whether your home boasts an open or a more closed-off layout, establishing the perfect atmosphere will grant you the look and feel you've been yearning for. So, let's embark on an exciting journey through some great home design ideas that'll have you snuggling up in sheer delight!
Dark Ceilings
Do you have a spacious open plan or lofty ceilings? You may feel concerned about how you can make this space cozy. We have a solution. Darken the ceiling! By infusing beams, wooden accents, wallpaper, or a splash of paint, the ambiance of your room undergoes a remarkable transformation.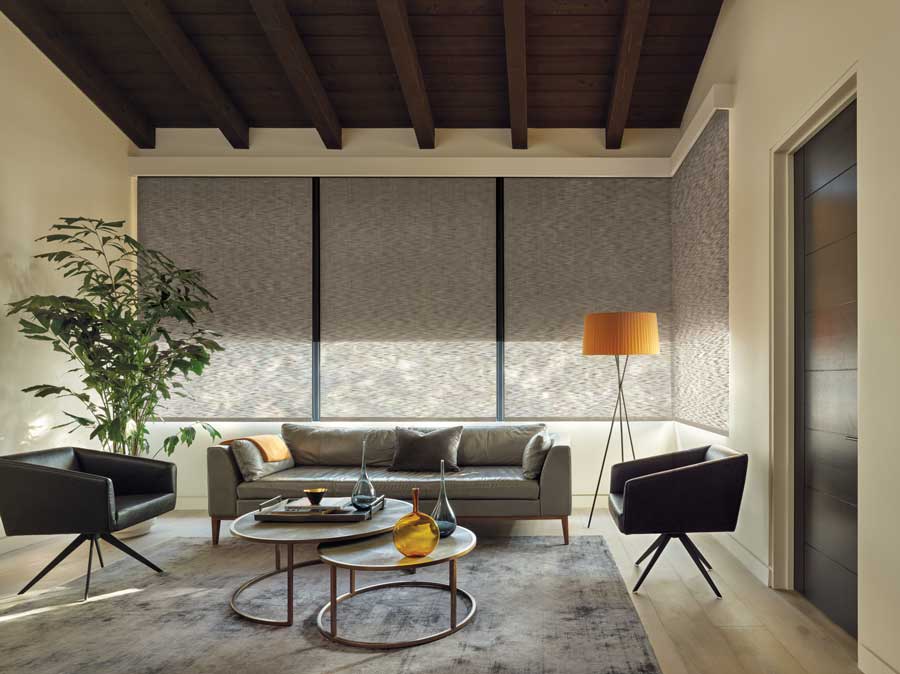 Window treatments: While we adore the allure of dark ceilings, there are times when we crave the vibrancy of sunlight. If you desire nighttime comfort and daytime sunshine, consider the magic of dual shades. It's the perfect way to have the best of both worlds! 
Intimate Spaces
An open living area can be a tad daunting when you are trying to create cozy spaces. There are many ways to combat this. One in particular is to designate spaces. By adding a dainty table with plush seating, an elegant chandelier, and window shades that protect you from the world outside, you've effortlessly achieved a private sanctuary.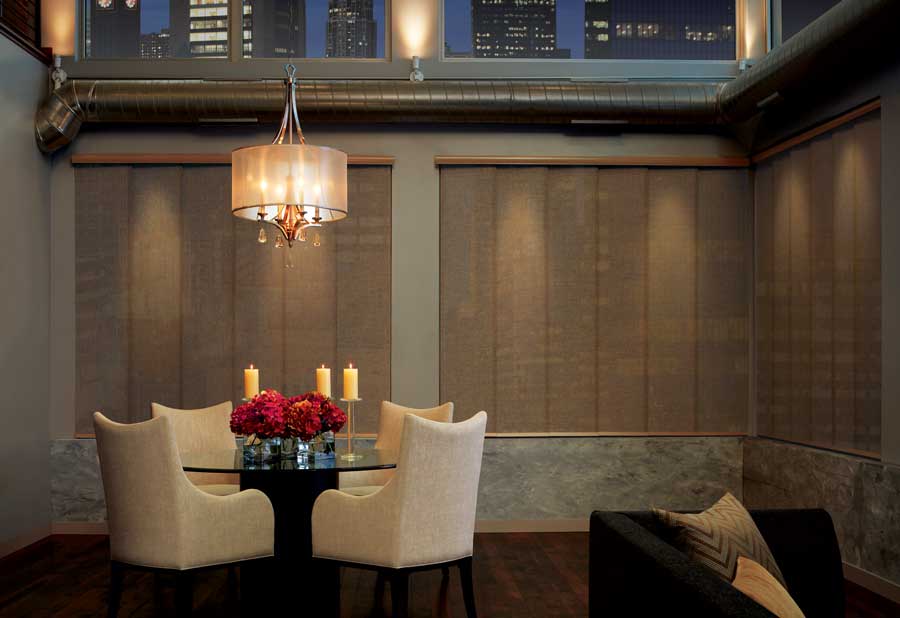 Window treatments: Sometimes, we buy a house for the views, but there are moments when you'd rather keep the world out. It's as easy as conjuring a cozy atmosphere at your whim. Take this dining area, for example. Thanks to automated window shades, the ambiance here can transform almost instantly.
Cozy Hideaways
We all fantasize about that perfect spot for morning coffee, reading a captivating book, or sipping afternoon tea. Imagine it – a cozy window seat adorned with warm blankets, soft cushions, and a plethora of pillows. It's a serene oasis where you can lose yourself in relaxation.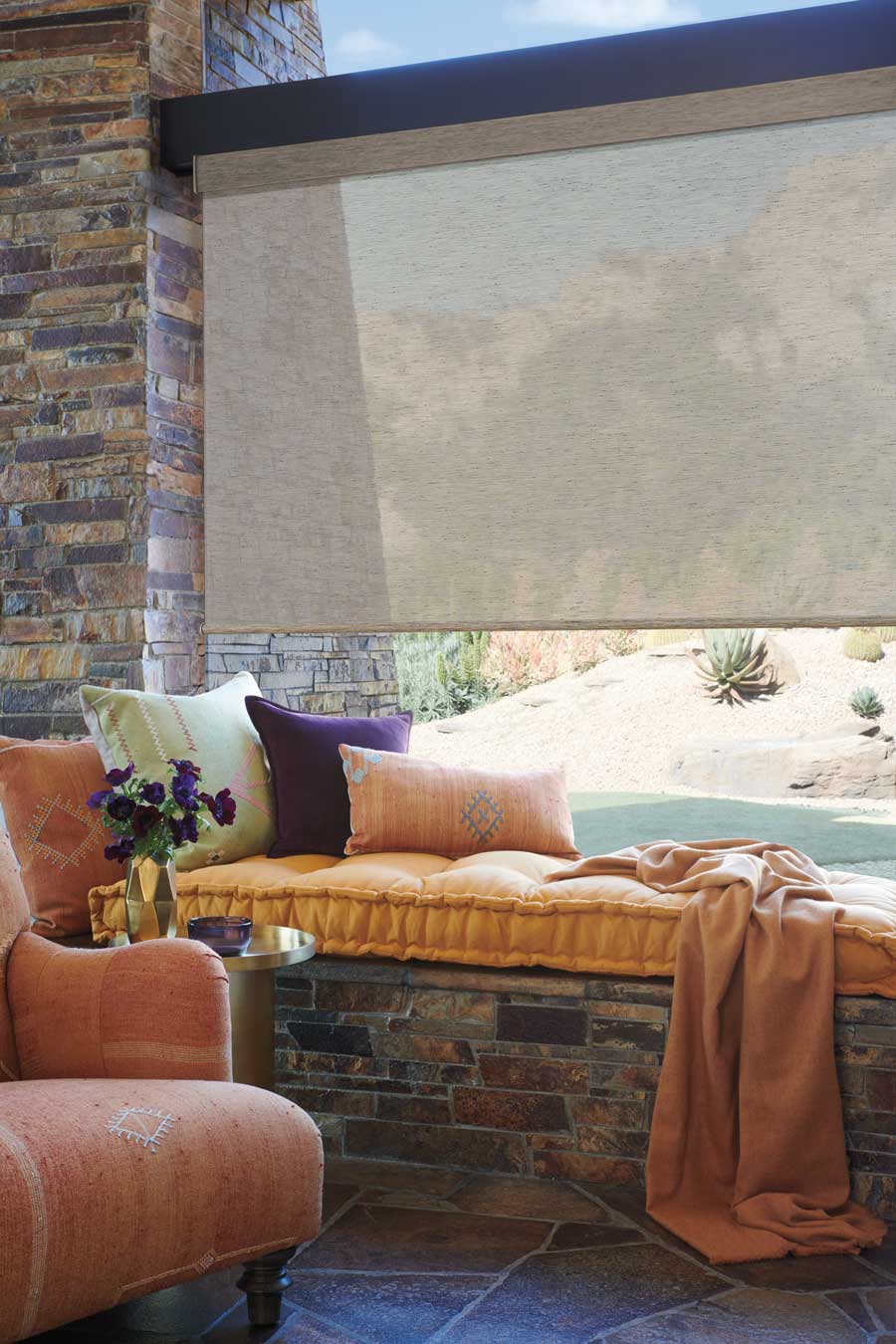 Window treatments: A cozy nook runs the risk of losing its charm without the perfect lighting control. To create the ideal setting, opt for window coverings that tame harsh glare and invite a gentle, radiant glow.
Cozy Elements
When crafting the perfect vibe in your home, a step in the right direction is to blend materials, textures, and fabrics. Sprinkle in an elegant area rug to warm up your space. Envelop your seating in pillows and blankets, inviting unparalleled comfort. And for that all-important lighting, experiment with different levels to sculpt the space. Consider the softness of lanterns, table lamps, or sconces – these elements will become cherished additions to your home. It'll elevate all cozy spaces.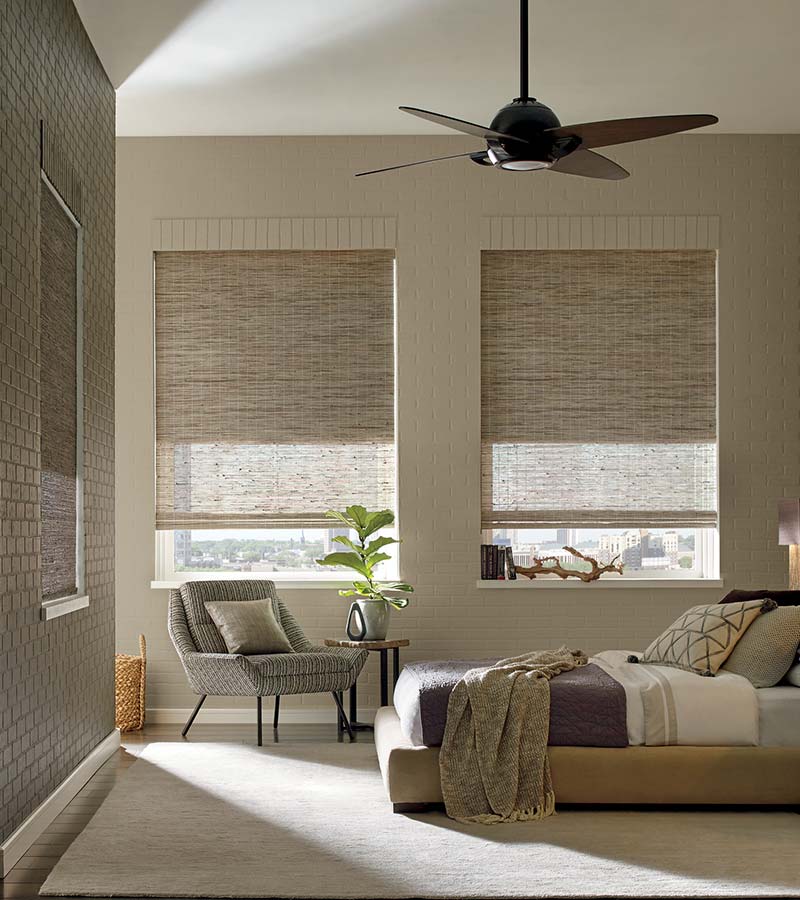 Window treatments: As you start to add textures, think about incorporating woven materials. Not only are woven window treatments visually appealing, but they introduce texture and diffuse light in any room!
Adjusting the Light
Here's a fascinating tidbit: ambient lighting undergoes a temperature shift throughout the day. It starts off cool in the morning, then warms up, akin to the late afternoon sun. This is when your cozy spaces turn even cozier. Did you know you can harness natural lighting even with your shades drawn? By introducing Aura Illuminated Shades combined with LED strip lighting, you'll have the power to conjure the perfect mood and ambiance at your windows. It means your space's lighting can seamlessly shift from warm to cool whenever you desire.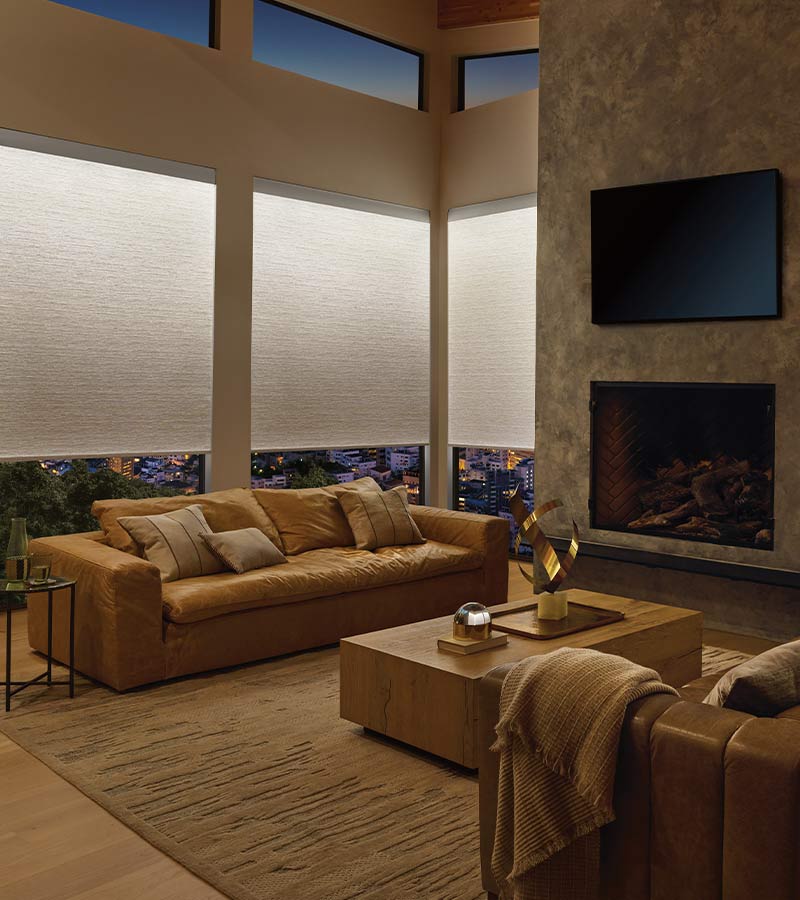 Let's Get Started
If you're contemplating making some cozy spaces in your home this season, we are ready to help! Our team at One Stop Decorating is prepared to lend a helping hand. Whether it's the allure of woven textures or the charm of comforting fabrics, our window coverings have the magic touch to elevate your home's vibe. Reach out today for a FREE consultation.