Research shows the many advantages of exposure to sunlight. Sunlight has the power to rejuvenate, heal and invigorate the body. However, there are occasions when we prefer to shield ourselves from it, particularly the morning sunshine during this season. Fortunately, we have an ideal solution to help you strike a balance – enjoy the benefits of light while also blocking it out!
Uninterrupted Sleep: It's On the Way!
We can all agree we wish for a swift spring transition by the end of winter. However, the shift of the clocks can be a shock. While the sight of morning sunshine is a welcomed change, it can also disrupt your day if you're hit with it earlier than you want. Fortunately, by installing room-darkening shades in your home's bedrooms, you can enjoy the darkness until you're prepared to wake up, regardless of your schedule.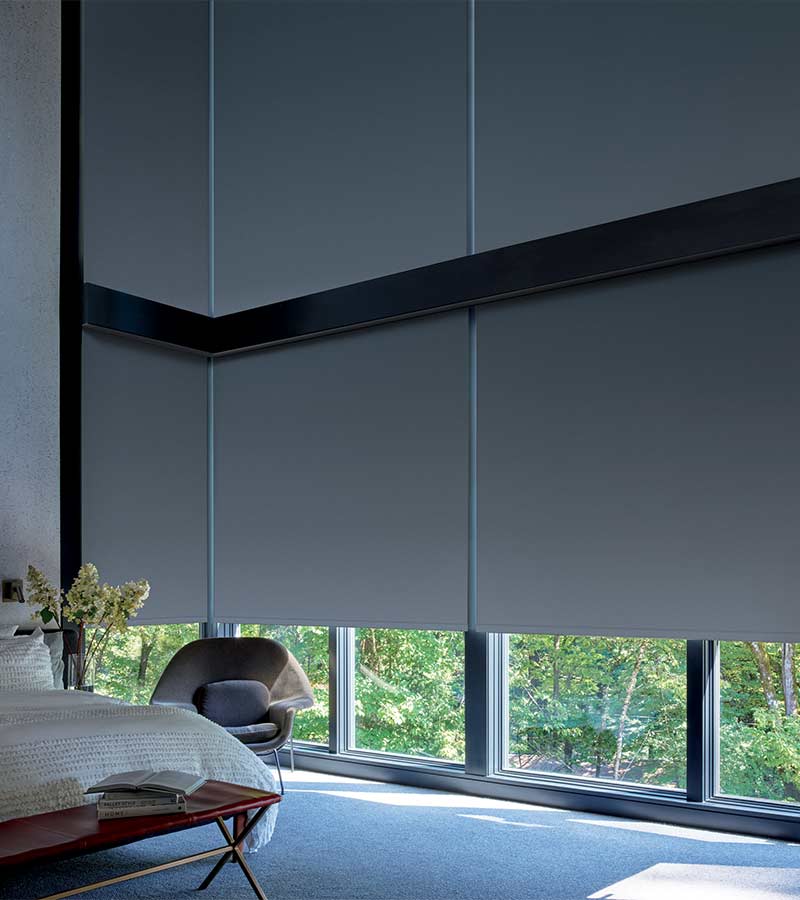 Perfect Your At-Home Office Lighting
When working from home, it's common to notice changes in natural lighting throughout the day. The great news is that you don't have to let morning or afternoon sunrays affect your productivity. We have two top recommendations for creating the perfect home office ambiance.
Our first recommendation is dual shades. What makes dual shades great is that they give you the flexibility to cover specific parts of the window, the whole window, or no part of it at all. This way, you can regulate the natural light to suit your needs and preferences!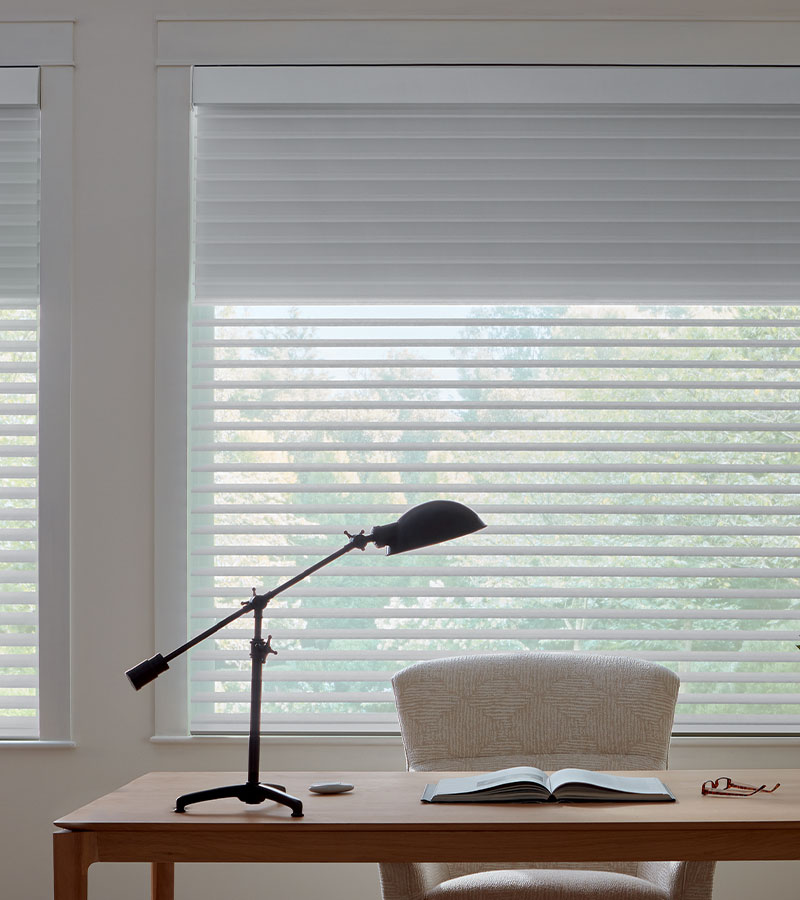 Our second recommendation is top-down shades. If you are looking to cover the whole window or just wish that you could lower them from the top up, these window coverings are the best for your needs!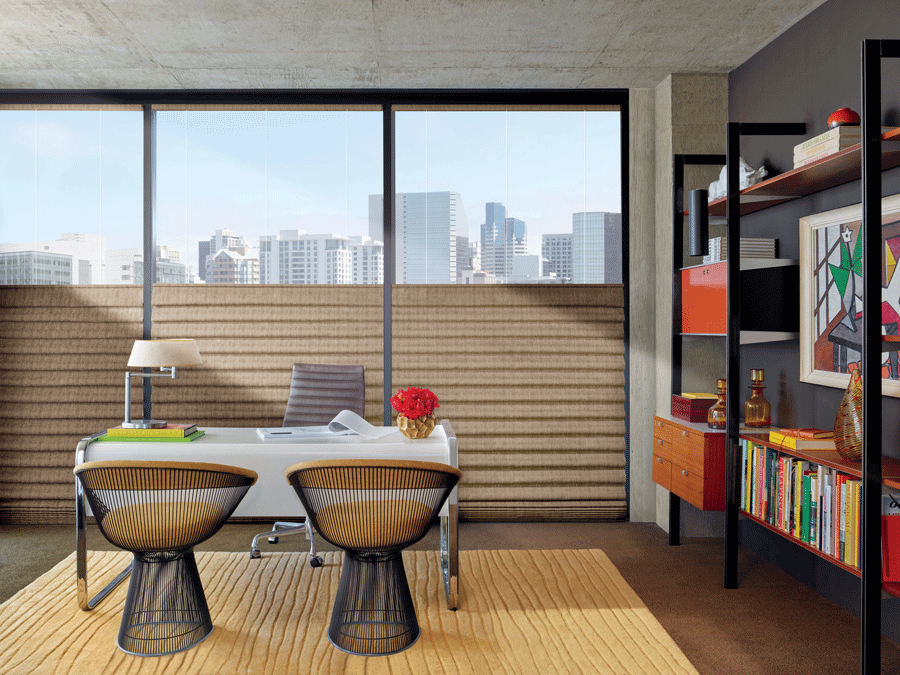 Smart Shades Solves the Sunshine Issue
If there is one thing we can count on, it is morning sunshine. By using motorized shades, you can schedule the settings to allow the light in when you want it and prevent it from becoming a distraction. You can even save your preferred settings and schedule them to adjust automatically, so you don't have to think about it. Additionally, the automation can be tailored to your location and time zone, syncing with the sunrise rather than a fixed time. This ensures year-round effectiveness as the days change in length.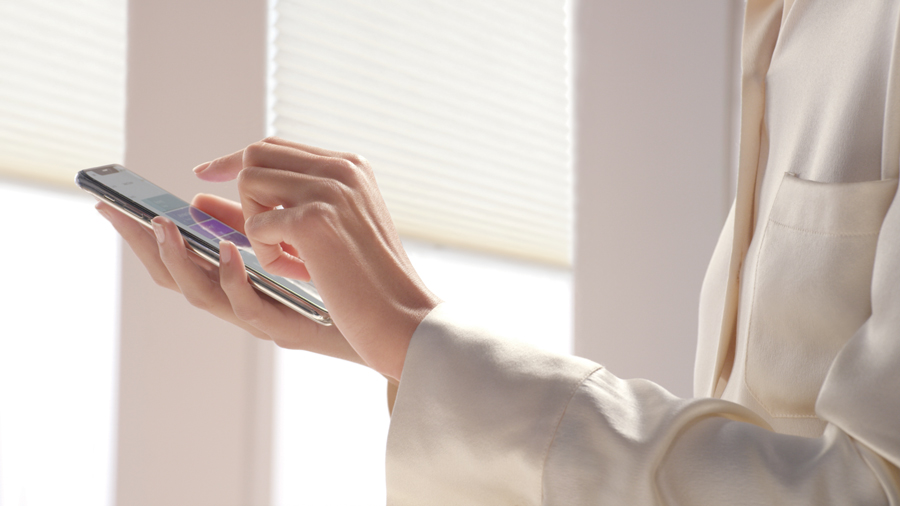 Let's Get Started!
We all appreciate the beauty of the morning sunshine. However, there may be times when it becomes more of a hindrance than a benefit. If you're experiencing issues with sunlight entering your home, our team is here to help! Contact us today to schedule your FREE in-home consultation.