We believe less is more, but who doesn't want more? More room, more space, more light. We've discovered simple ways to design your home and make your space look larger. Join us as we refresh for 2023, create new habits and begin the new year with more breathing room.
#1 Raise the Roof!
Well, not literally. A simple design trick can get you the look of high ceilings without a major renovation. By installing drapery, upwards toward the ceiling and above the windows, you'll add the illusion of height and your space will look much larger. What a good idea!
#2 Cozy the Furniture
Creating intimate spaces with furniture can actually make your space look larger. How? It creates the vision of more space and allows the room to be used for multiple purposes, like office space or a cozy reading nook. With furniture grouped togther, you've just expanded your square footage. Now that's a trick!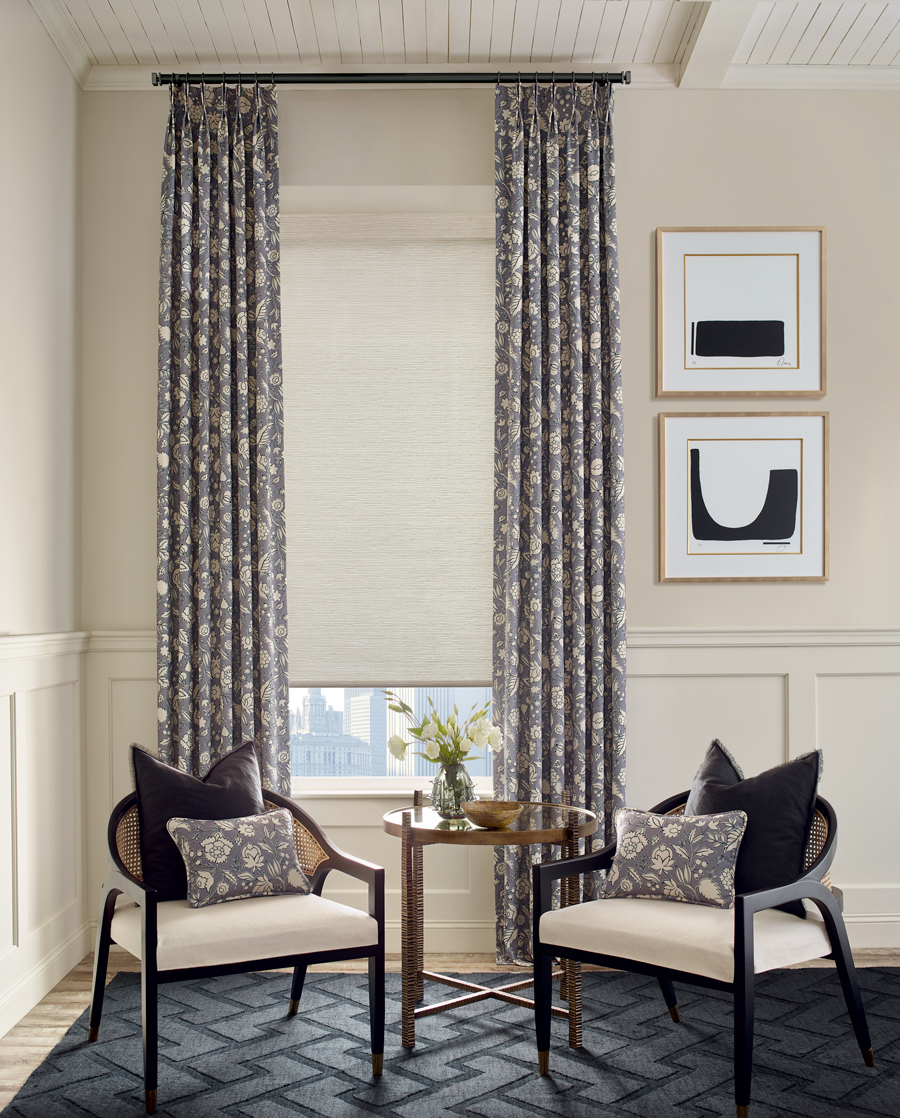 #3 Open, not Empty
As you group furniture together, leave some open floor space to move around. Arrange furniture it in a way that allows people to flow in and out of the room comfortably. Avoid roadblocks that may stand in the way of a direct path from front to back. In an open floor plan, we recommend low profile furniture. It provides the best view throughout the home and makes your space feel open and airy but not empty.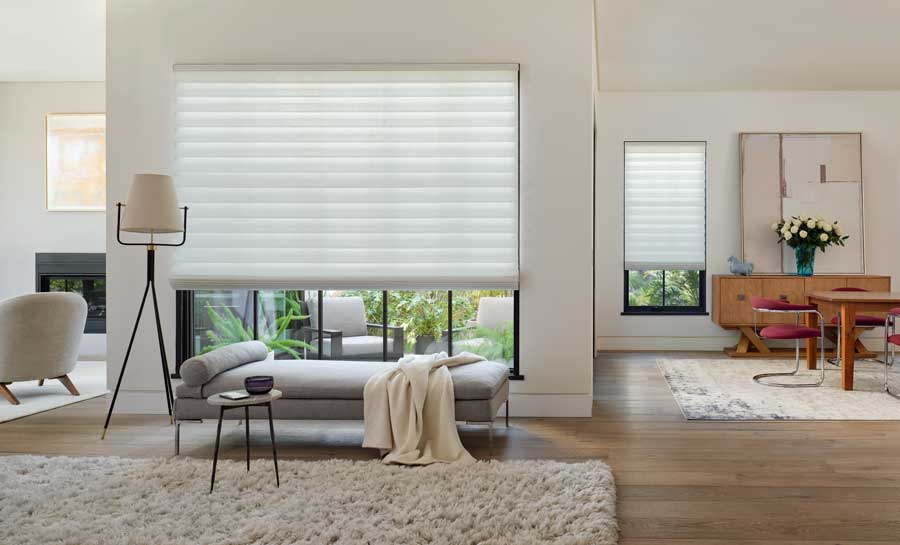 #4 Decor(less)
It's the little things that make a house a home, but be selective when choosing what decor to display. Too much can create chaos, remember the less is more rule. Evaluate the items you've collected over the years and part with those that are outdated. Pro Tip. Remove clutter from the floor too. Area rugs, woven baskets and large floor vases make a room appear smaller. This year, make your space look larger.
#5 Unify Color
After all, your home is a place of retreat, creating a space that feels restful is important. Begin by choosing light paint colors that blend from room to room- keep things calm. The complementary color scheme will open up the home and make your space look unified. Now, elevate the look by adding fabrics with pattern and texture.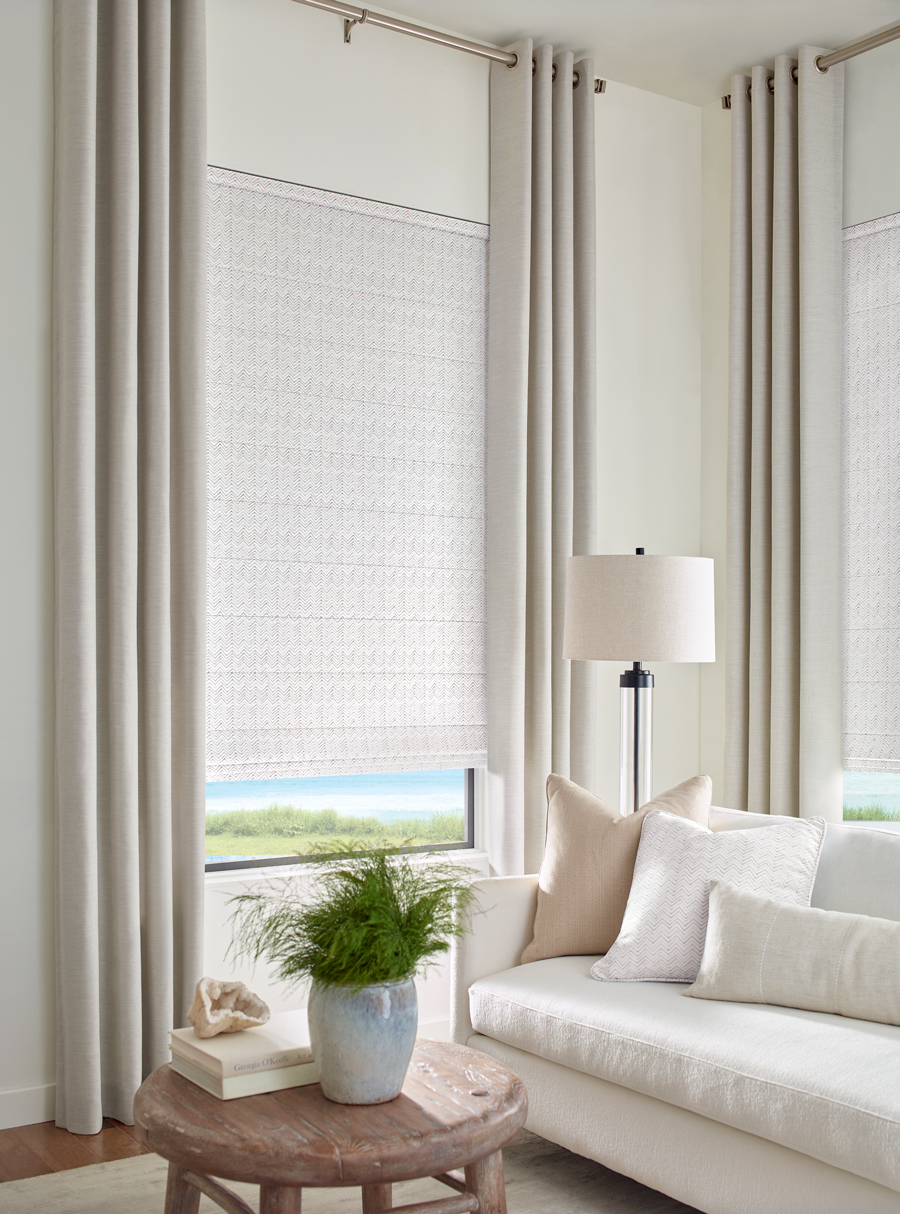 #6 Wall Art
Another way to make your space look larger is a feature wall. Whether you choose a large mirror to add reflection or a patterned wallpaper to enlarge the space, wall art is an important consideration. Professional designers employ artwork with horizontal lines to make a room look wider, or a vertical pattern to add height. Overwhelmed by the choices? One Stop Decorating can help you with the details.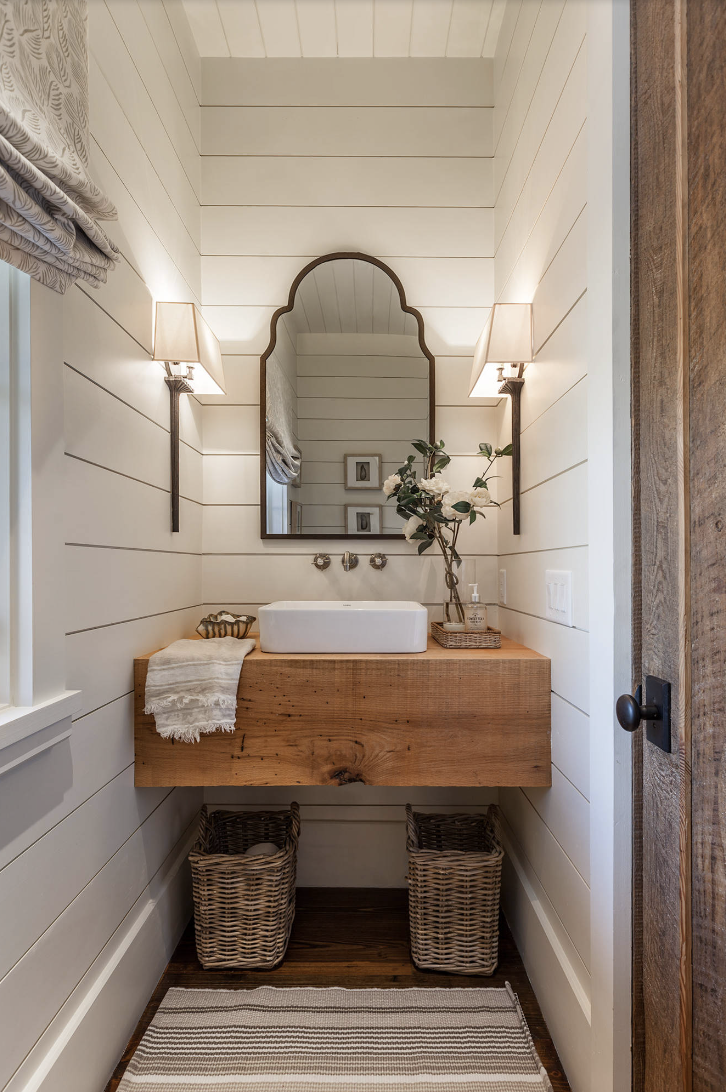 #7 Smoke and Mirrors
At One Stop Decorating, we can't pull a rabbit out of a hat, but we can make your space look larger. A strategically placed mirror adds dimension and makes your room appear larger than it really is. Take a look at the space below, the dining area goes on forever… or does it?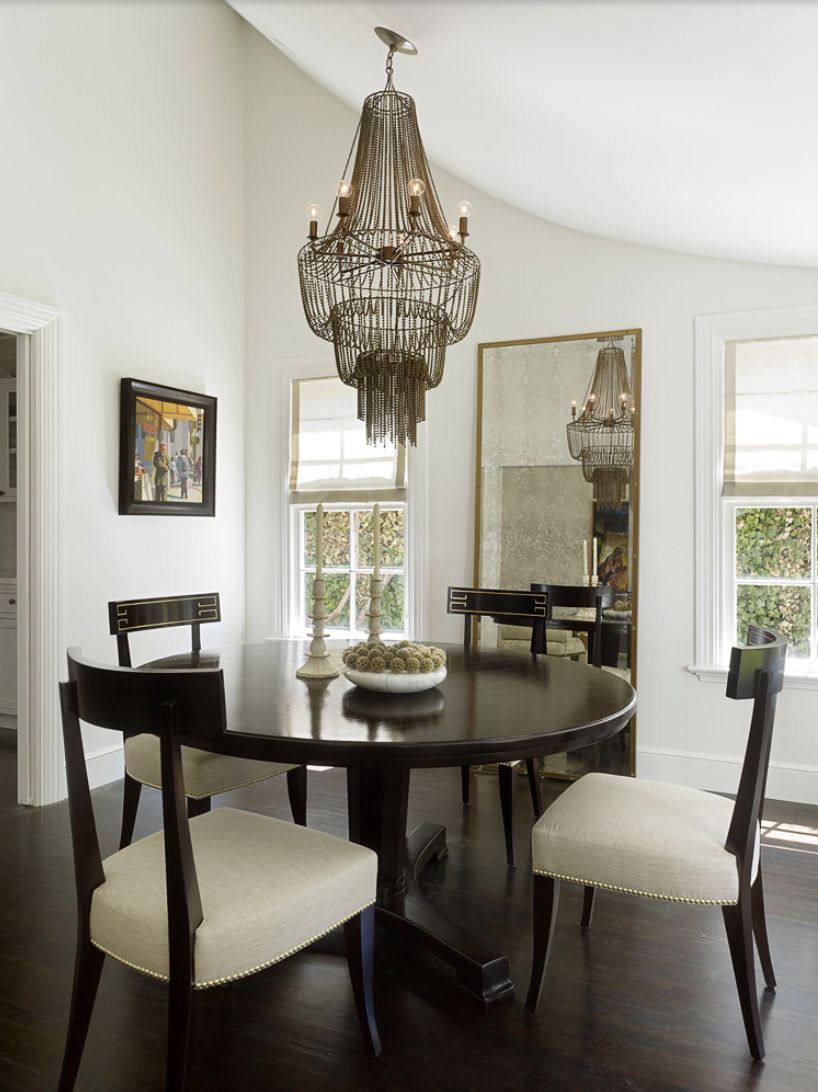 #8 Keep a Low Profile
We believe covering windows is an art form. Today our goal is to use window treatments to make your space look larger than it is. Begin with a low profile treatment with an inside mount to optimize space. Next, choose a color that blends in with the rest of your home.  Finally, layer with floor to ceiling drapes to take advantage of every inch of the wall. You'll be amazed by the transformation!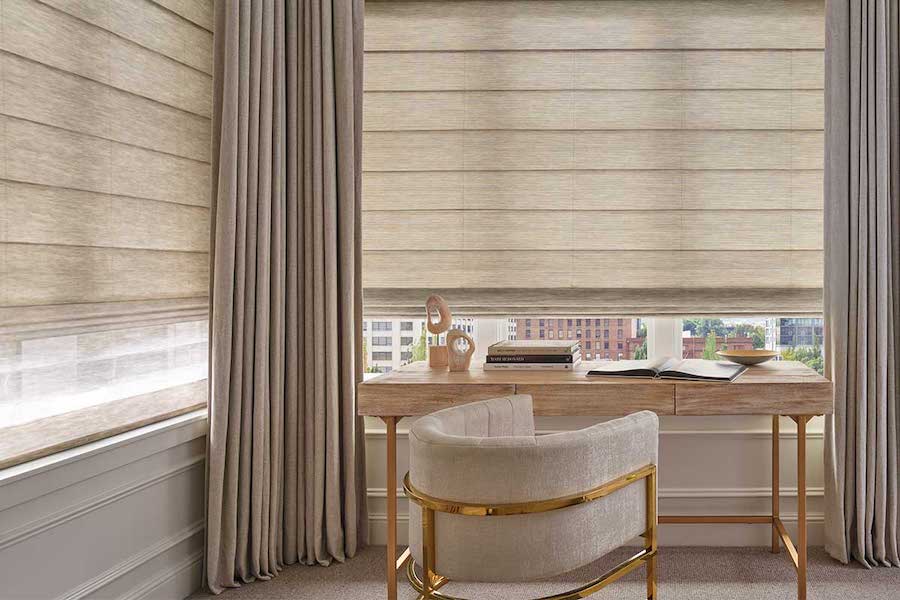 #9 Open Up
We saved our favorite trick for last and it's so simple anyone can do it. Ready? Open those windows! Pull the drapes aside and raise the blinds, reveal the view to the outdoors. There's nothing better than fresh air and sunshine to make a home feel more open. Let's make your space feel larger with blinds and draperies equipped with the latest function. Create the happy, healthy home you've always wanted and add privacy, energy efficiency and light control at the same time. Contact us today for a FREE Consultation.