Here in the Kansas City area, we're so ready for springtime. We've seen glimpses lately, but its unpredictable enjoyment is making everyone experience some major spring fever! Are you longing to get some fresh air, soak up a few warm rays of sunshine, and look at the tiny buds poking through the ground? The natural elements of spring are beyond refreshing after the dreary, cold days of winter. It's wonderful to savor them outside, so in the meantime, why not delight in them inside? Here are some ways to invite springtime into your decor that'll bring new energy and beauty to your home.
Find Beauty in Neutrals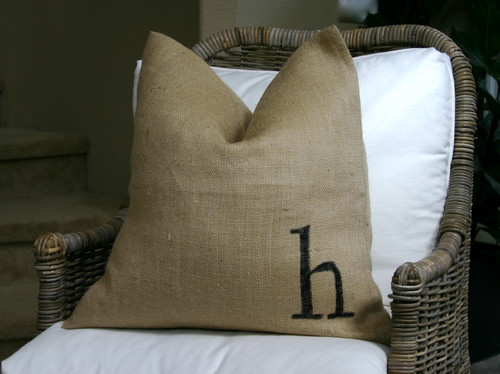 One of the best parts of spring is its light. After months of chilly, dark days, we finally get to enjoy more daylight and more sunshine. Lightening the atmosphere of your home can capture the wonderful essence of spring's glorious light. Swap out darker, heavier pieces in your decor with lighter ones that embody the natural elements of spring. Colors like pastels, whites, and other neutrals speak to the season. Woven fabrics fuse a connection with nature and play up organic neutrals. Canvas, burlap, and twill will add a hint of warmth while linen and muslin will keep things ultra light and fresh.
Showcase the Imperfect
After a long, rough winter, a spring day feels like pure perfection. If you stop to think about it, though, springtime is actually quite far from perfect. It's messy, rough, and unfinished…but that's all part of its beauty. Natural elements that put imperfection on display are an incredible way to bring spring–and all of its unpolished magnificence–into your home. Greenery and distressed wood will add fabulous dimension. Rough-cut edges and unfinished accents will add a rustic edge. But how will these materials and accents from nature look in a "put together" space? Stunning! They'll create dramatic contrast to enhance your design.
Take In the View
The transformation from winter to spring is pure majesty. It's such a treat to watch spring come into full bloom outside your windows…unless you're plagued by all the issues that come along with bare windows. There's simply no joy in uncomfortable heat, annoying glare, lack of privacy, and UV damage. The right window coverings are essential for welcoming spring! You'll be able to comfortably enjoy the view and springtime sun all while protecting your privacy and decor.
Uncover Your Favorite Natural Elements
What are the best natural elements and decor pieces for you? The ones that draw you in, speak to your personal style, and create an atmosphere you absolutely love. By inviting spring into your home this season, you'll add beauty, energy, and refreshment to your life. Looking for the ideal window treatments and home accents for your Kansas City area home? Our team at One Stop Decorating is here to help. We'd love to guide you toward fabrics, furnishings, accessories, and window treatments that'll enhance the style and function of your home. Contact us today for your free, shop-at-home consultation!