When in your home, do you really FEEL at home? Are you completely fulfilled and at peace? If this sounds foreign, it needs to be changed! One quick and simple way to start this journey is with fabrics. Certainly they are a sure way to bring life into a space. We want to introduce someone to help, the featured artist with Hunter Douglas Design Studio, Seema Krish.
Hello, Seema Krish
An artist who lets her travels and the beautiful simplicity of the natural word be her inspiration. She invites herself be captivated by the world around her and showcases it in her designs.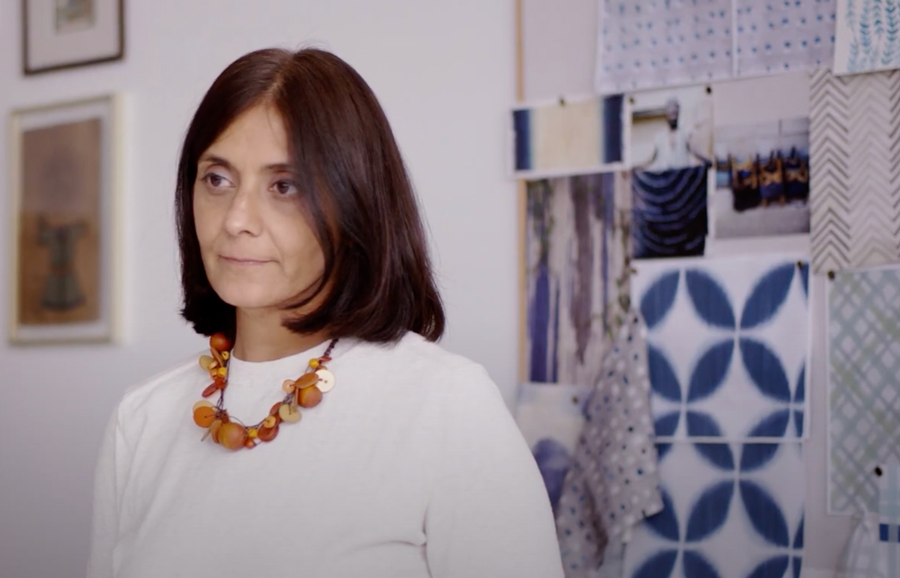 Seema Krish designed seven fabric collections for the Design Studio. Each of these beautifully curated collections are available in multiple color options. We know you're excited to see them, so let's take a look!
Stylish Sophistication
Patterns and prints can elevate the sophistication of a space to the perfect level. Straits, the fabric shown below, provides a very subtle and understated texture that complements the design's stripes. In addition, the window is given depth and dimension with the added side panels. Because of the rod being installed closer to the ceiling it further elongates the window, allowing it to appear taller.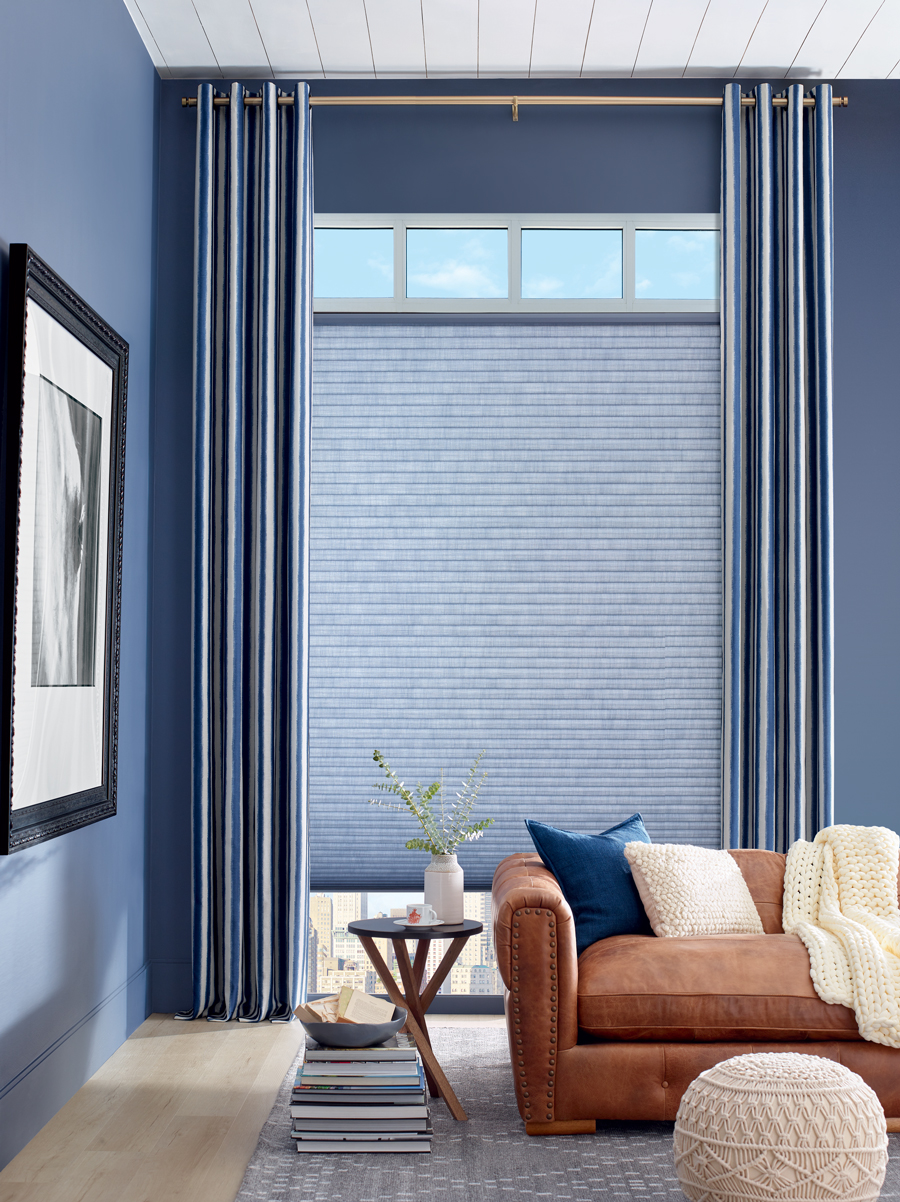 Whimsical Patterns
Seema Krish has the ability to showcase nature as delicate, yet strong. This design, called Woodlands, has a very soft texture but also portrays a bold stability. In addition, the Designer Banded Shades make it a beautiful display inspired by nature from the fabric as well as the outside view.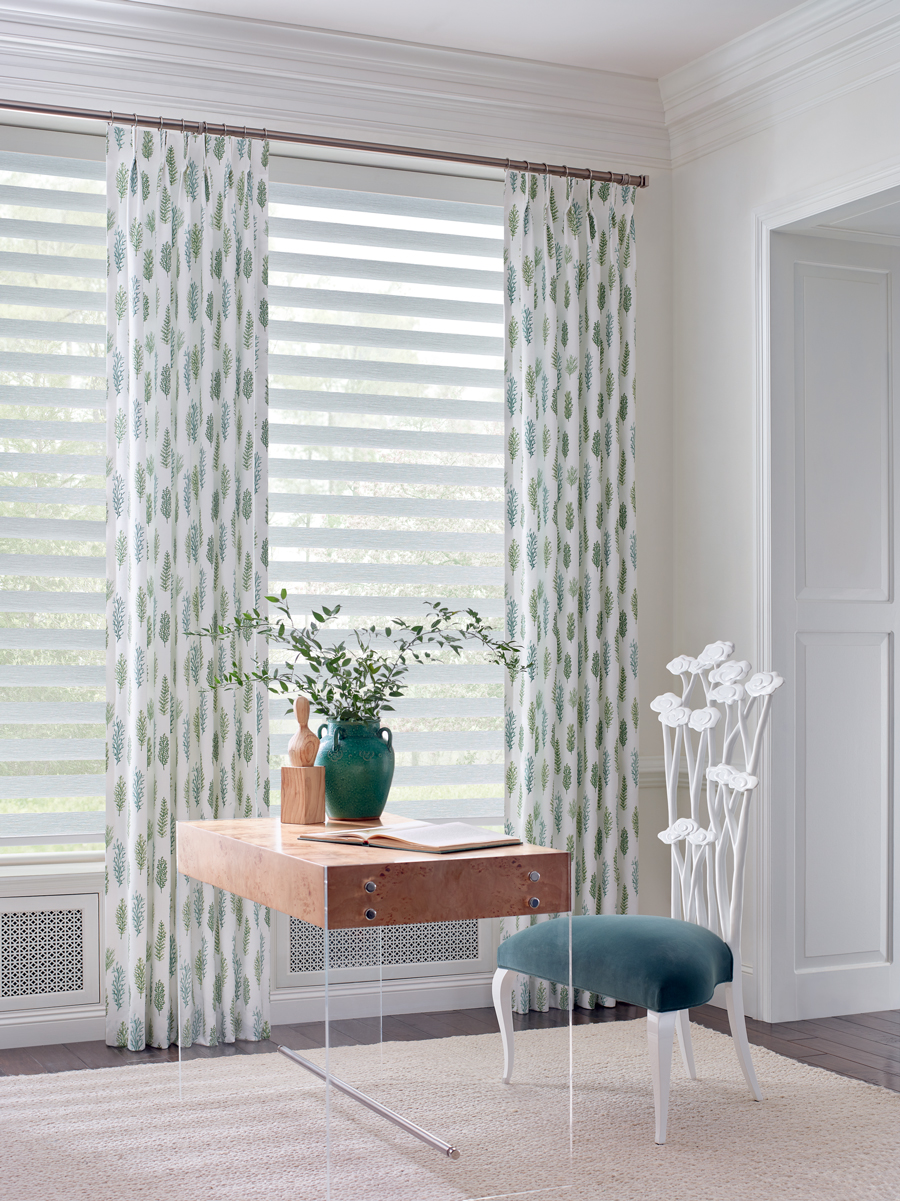 Bold & Beautiful
This design is inspired by florals but focuses more on the organic shape than being overly feminine. Because of this, it gives a vibrant and fresh energy that would go great in any home.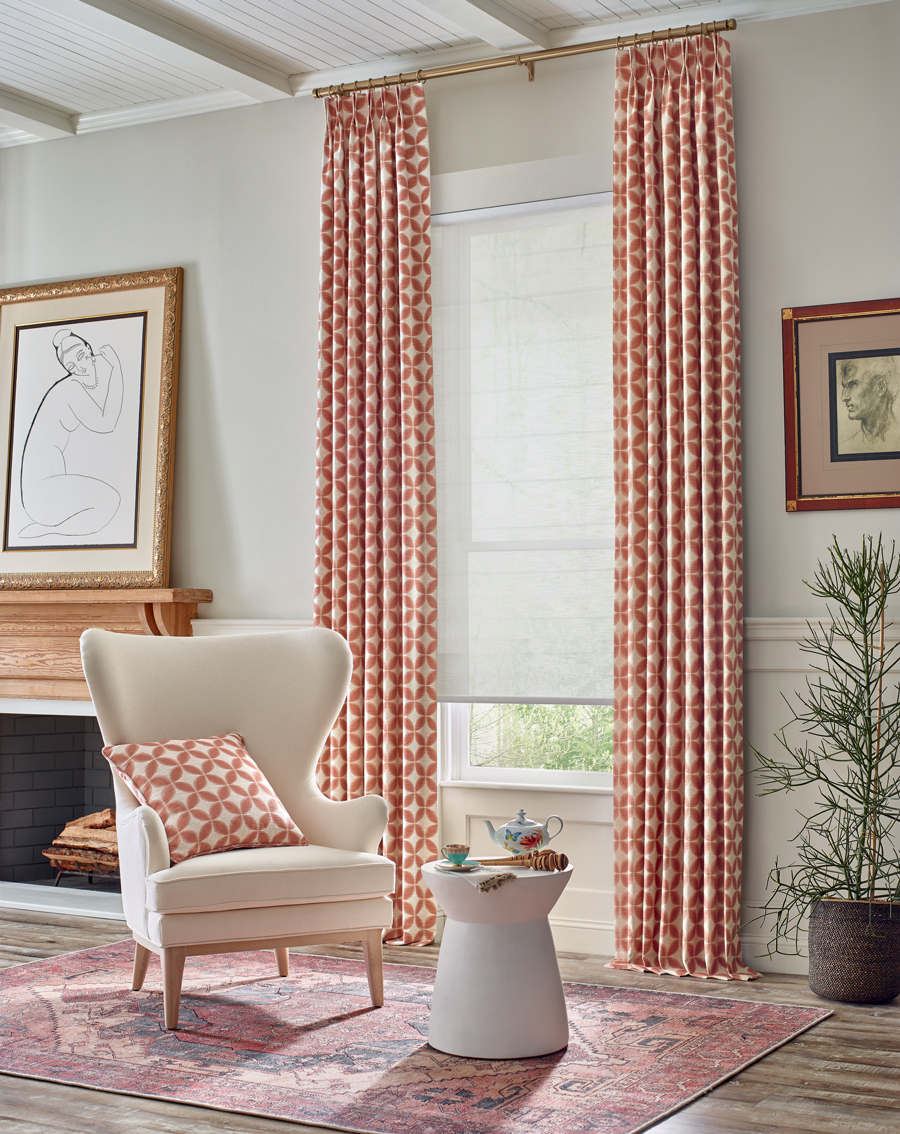 Calm & Collected
They say the soul can be healed by the ocean. What better inspiration than a tranquil body of water with lapping waves to relax? Just the slightest addition of texture with a neutral color scheme can do wonders with dimension.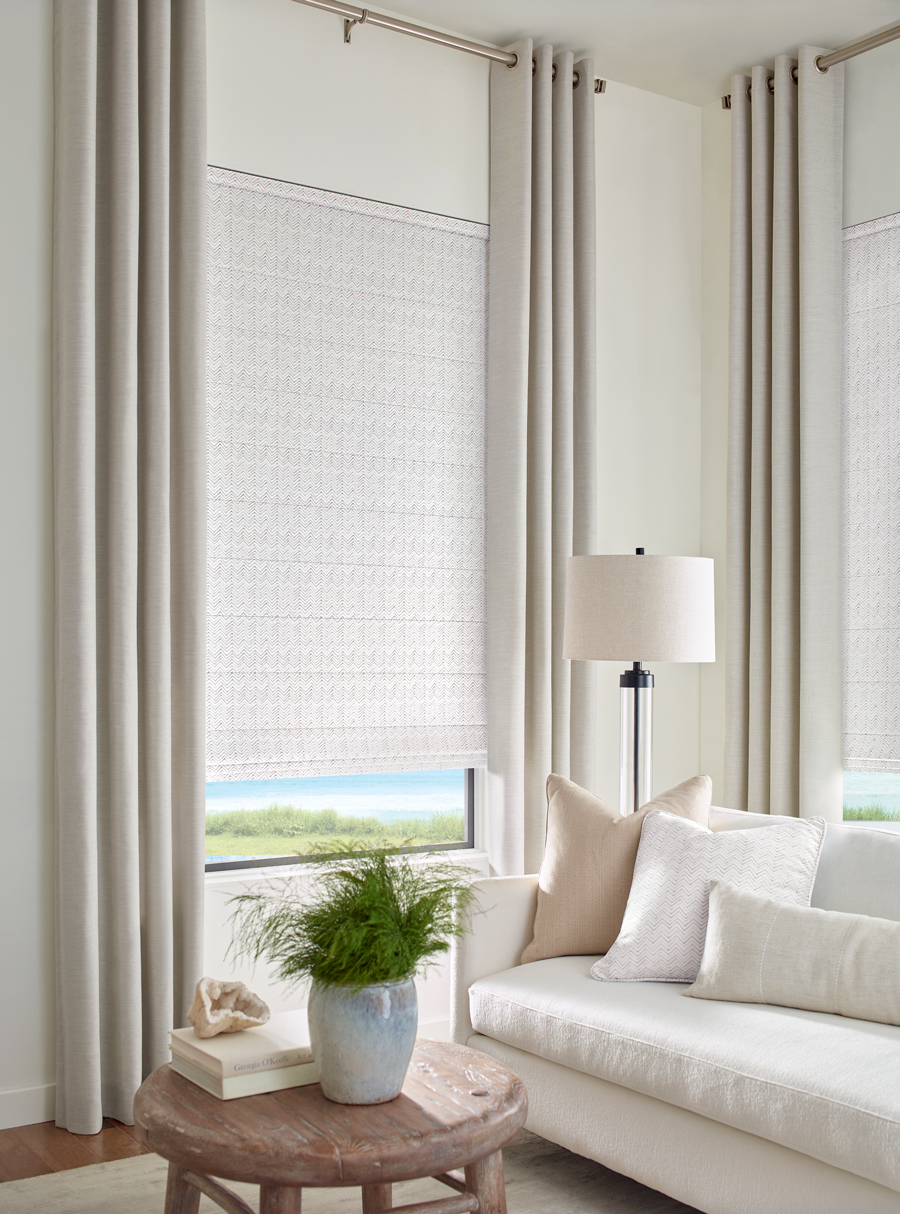 Did You Find A Favorite?
We understand if you couldn't pick just one. These one-of-a-kind, exclusively designed fabrics by Seema Krish are breathtaking. The home is a place to love and be proud of. In short, let's make it unique with this new Hunter Douglas Design Studio collection. Contact our team for a FREE design consultation today!