Are you looking to change things up a bit in your home? Spring is the perfect time to layer window treatments, in order to achieve a range of atmospheres. From letting the fresh sunshine in, to blocking out harsh afternoon rays, having more than one option is a great approach. And, when you layer window treatments, the style and personalization will upgrade the look of your home.  Interested in the process?
Start with the Base Layer
The best place to begin is with the base window coverings. This decision will play a key role in the functionality of your window treatments. Whether you're looking for light control, privacy, glare reduction, energy efficiency, or more, we have countless options for you! 
With help from our window covering specialists, you'll never have to worry about the different selections you have. We can help you pair together pieces to create the atmosphere you're looking for in your home. When you know what you need from each room, you'll understand better which window treatments will be best suited for it.
After the base layer, your next selection should be the draperies. In certain rooms, a drapery side panel would be better off, simply framing the window. Other rooms will benefit more from a full coverage drapery in order to better control lighting. 
Choose Your Fabric
Fabrics are also a big choice that you have when you layer window treatments. This is where the stylistic aspect comes in, rather than the function that we've discussed, up to this point. Choosing the right fabric is important and will finish off the look in just the way you want!
For your personality and style preferences, fabrics selection will reflect just that. When wondering which style will be best in your space, think of these questions:
Do I prefer more solids, or patterned fabrics?

What is the desired vibe of my space–more casual, or formal? 

What is the color scheme? More bold? Neutral? Or, somewhere in the middle?

Does the fabric also need to serve a purpose, or is it purely decorative?
Design Elements to Tie the Look Together
It's also important to consider a few finishing touches when you layer window treatments. This is where the header style and hardware comes in.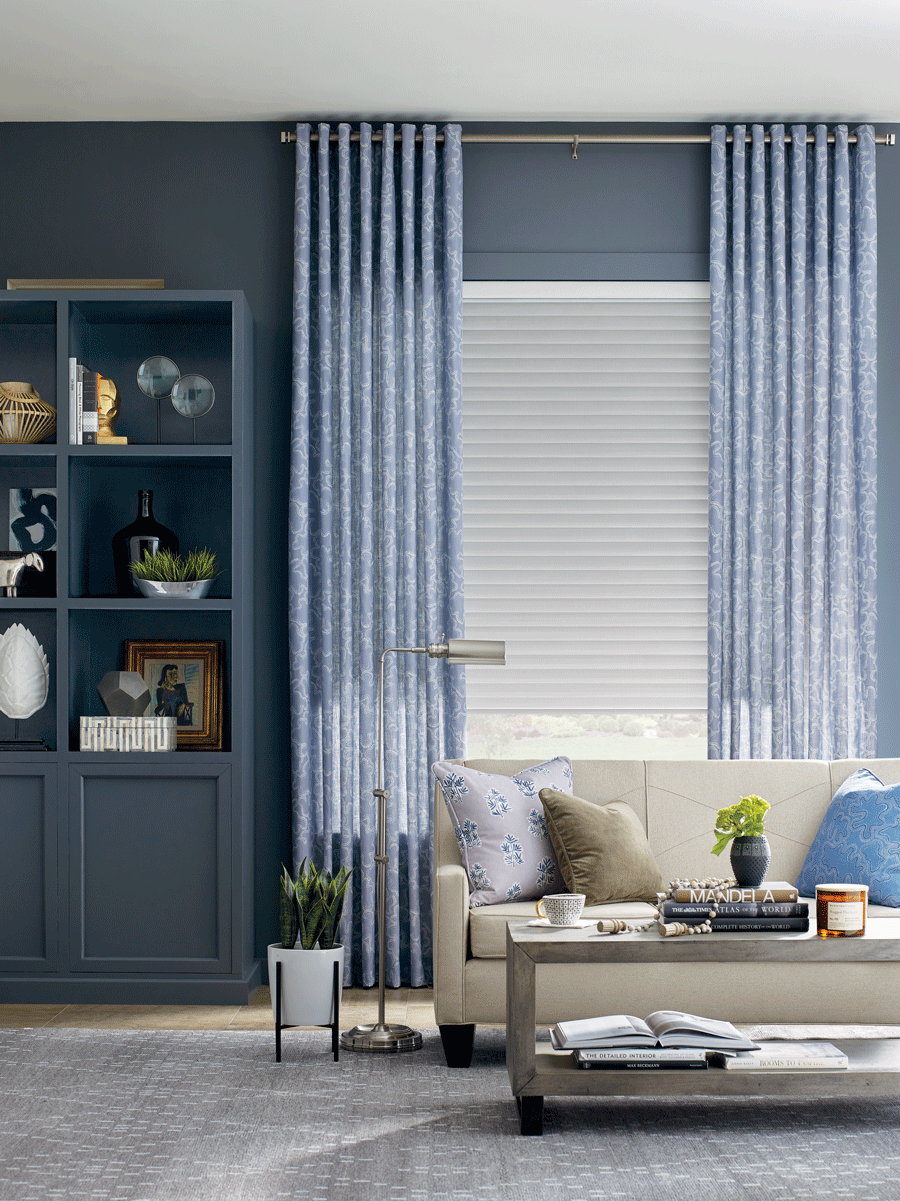 A header style is how the draperies are finished at the top, where they connect to the hardware. We have three basic types to introduce you to.
Rod Pocket

– This is the most traditional option and leans more toward a casual style

Grommets

– These create a more formal look, especially when paired with matching hardware

Pinch Pleat

– This is where the fabric is gathered, using drapery rings to attach the drapes to the rod
As far as the rest of your hardware goes, you have to decide if you want to mix metals, or have a more cohesive look. Also, do you want your drapery hardware to stand out in the room and make a statement, or blend in more? 
Selecting the Length of Your Layer Window Treatments
The last decision you have is deciding how long you want your drapes to be.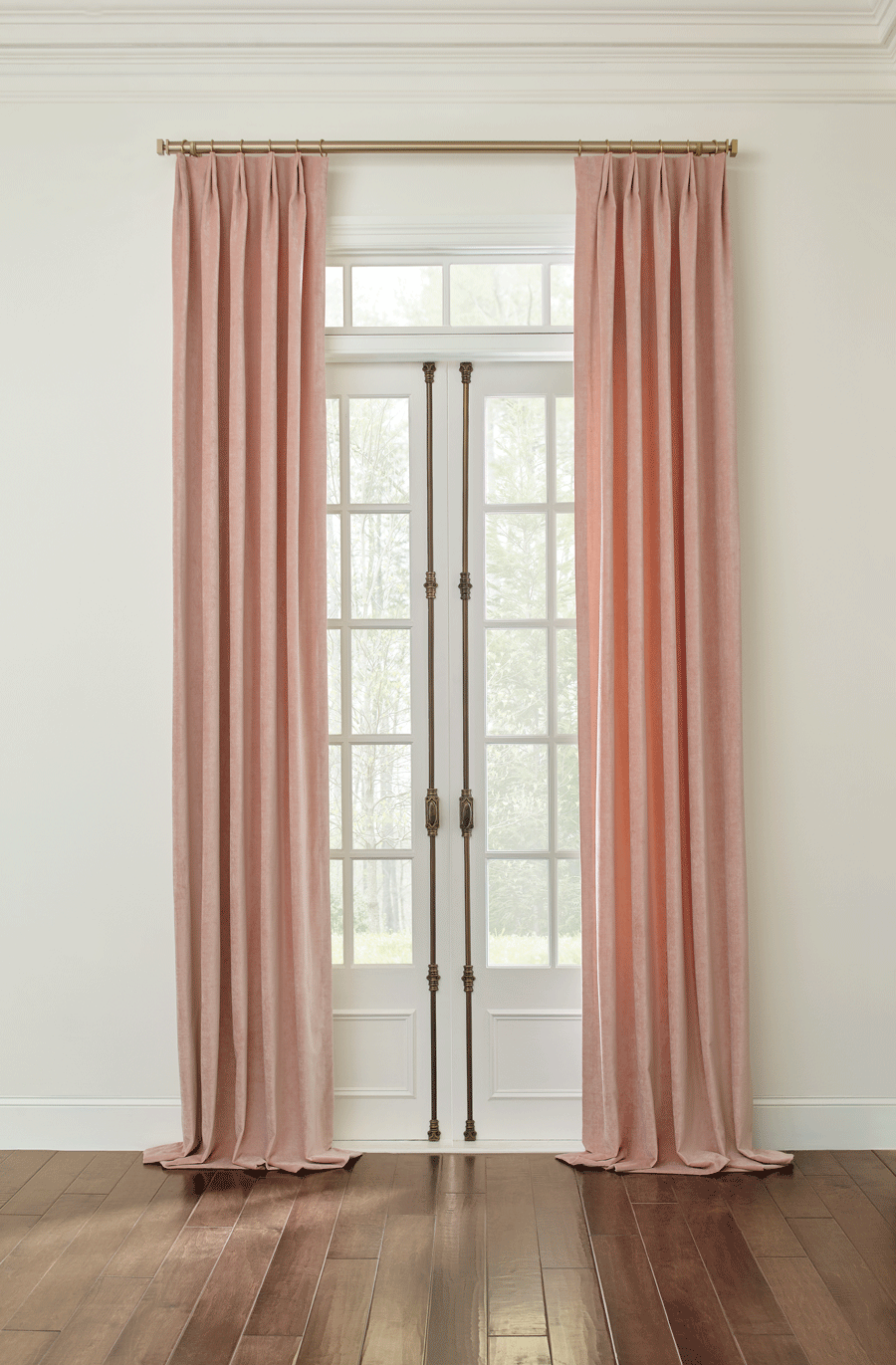 To add extra height to a room, many people will place the curtain rods closer to the ceiling rather than right on the window frame with the drapery going all the way down to the floor. If you like the look of the fabric extending a few inches past the floor, that is called "puddling" and creates a stunning and dramatic look.
Contact Us to Get Started
Whether you're looking to complete your space with a casual atmosphere, formal, or anywhere in between, One Stop Decorating is here to help. Reach out to us today to see just how easy it is to layer window treatments and get the look going in your Kansas City area home. Contact us for your FREE consultation.