If your home features staircase windows, you probably know the benefits they bring. This includes natural light and stunning views. However, like any other window in your home, they present challenges when it comes to selecting appropriate window treatments. Discover the best options and factors to consider when choosing window coverings for this unique area of your home.
What Level of Privacy Do You Need?
Naturally, window treatments are an effective means of ensuring privacy, but the question arises as to how much is required. When the windows overlook the street or the neighbor's house, a considerable degree of privacy is preferred. However, when the windows face your backyard, you may not have the same level of concern. For large staircase windows, we highly recommend the top-down bottom-up option. It allows you to appreciate the scenic views and enjoy the natural light without exposing the interior of your home.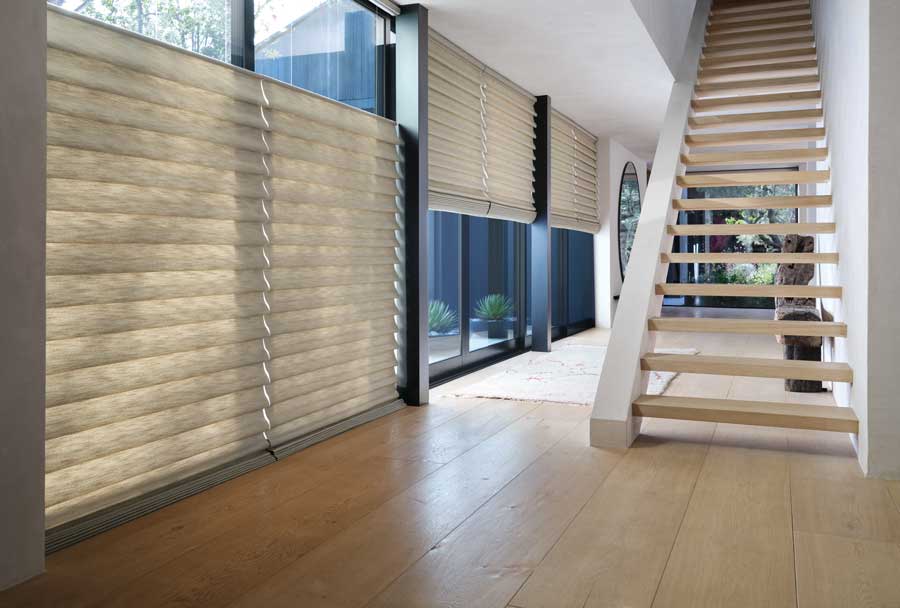 Where Do Your Windows Face?
What direction your staircase windows face is an important thing to consider when selecting window treatments. If the windows face the direction of direct sunlight throughout the day, we would greatly recommend selecting coverings that prevent excessive heat from entering your home.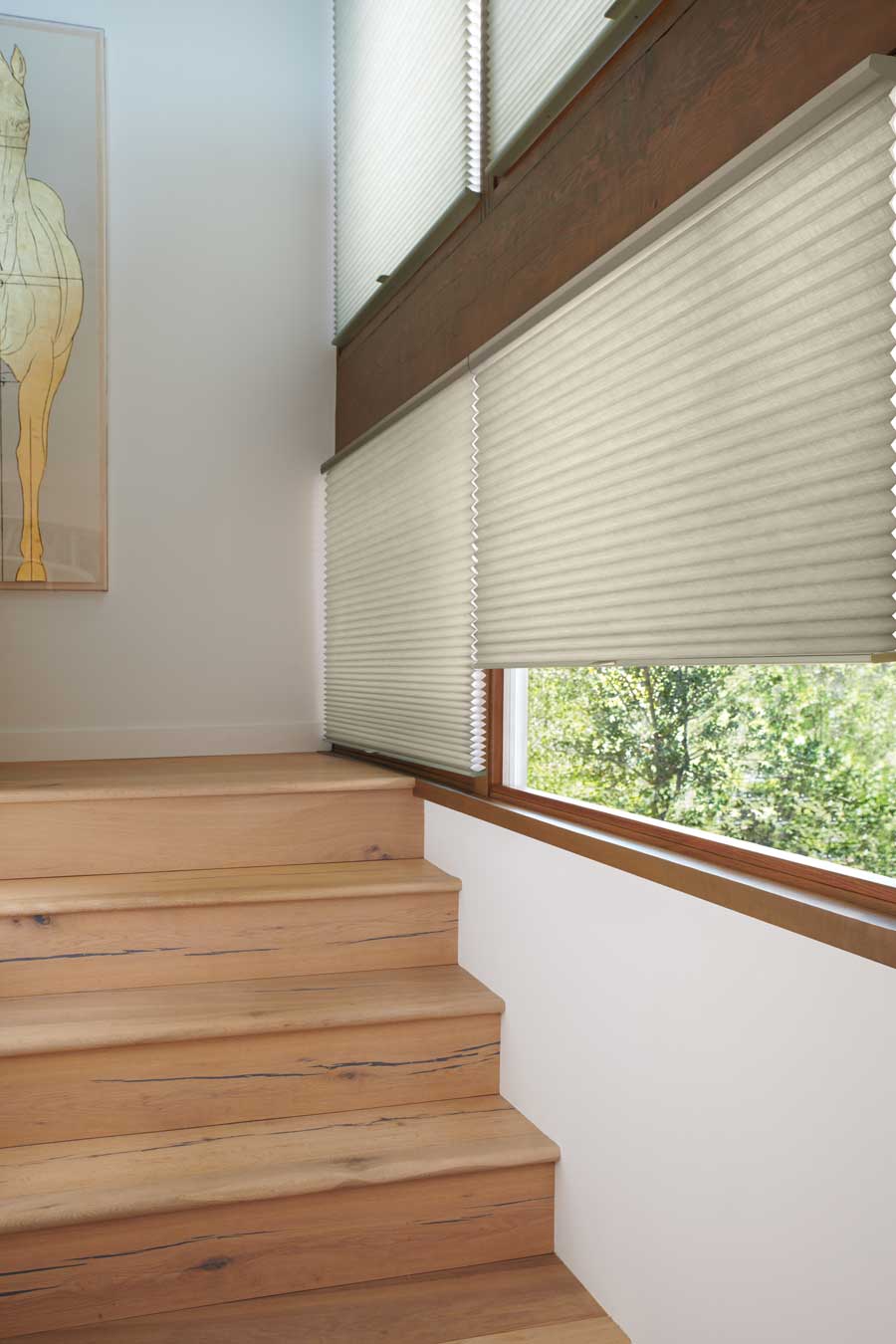 How Much Space Do You Have? 
When your staircase windows are integrated into the wall that supports the stairs, you may feel constrained in terms of space. If you do, One Stop Decorating's recommendation is to opt for low-profile coverings that feature a design that sits close to the window.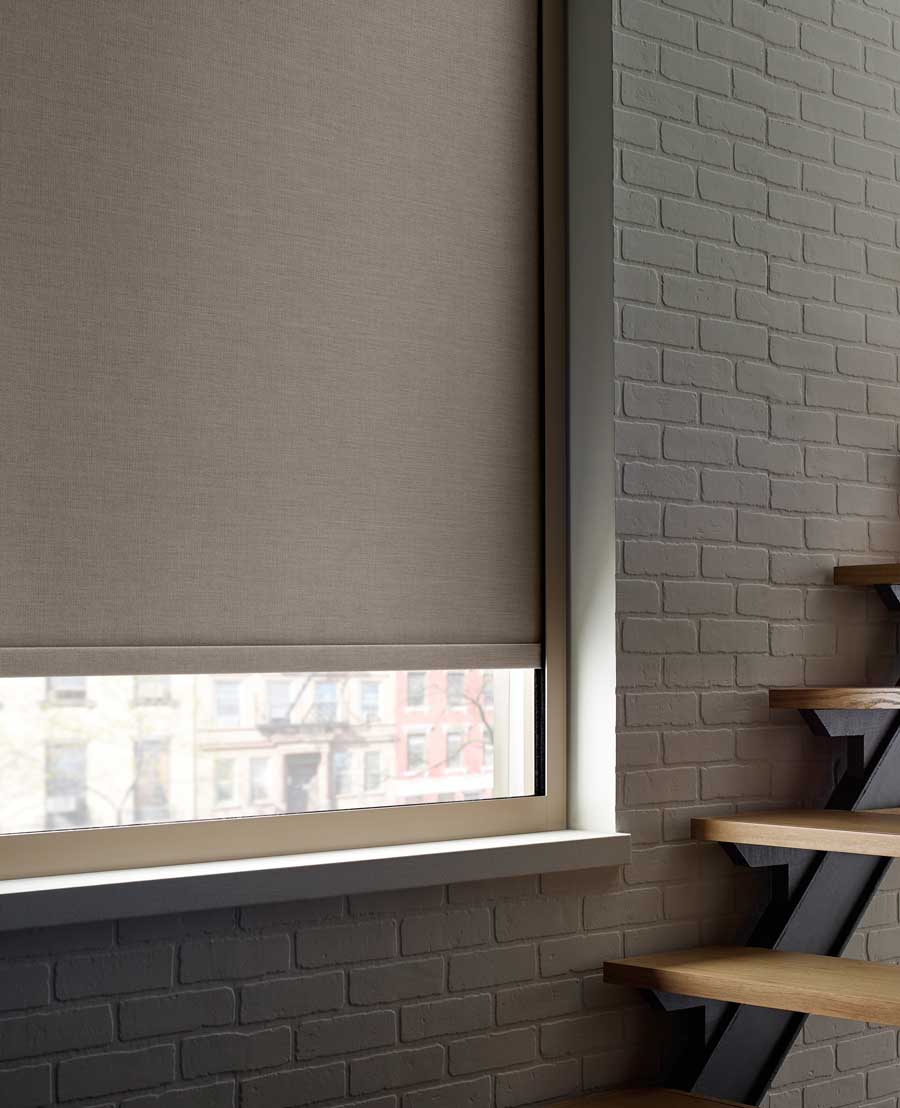 What About the View Out? 
Staircase windows are often more than just a source of light. They can also offer amazing views. As an exterior wall, these windows can provide a wonderful backdrop. However,  excessive lighting can negatively impact the ambiance or even damage your furnishings. No one wants that. In such instances, screen shades or other light-filtering alternatives are a great solution. They enable you to enjoy the view while effortlessly protecting the interior of your home.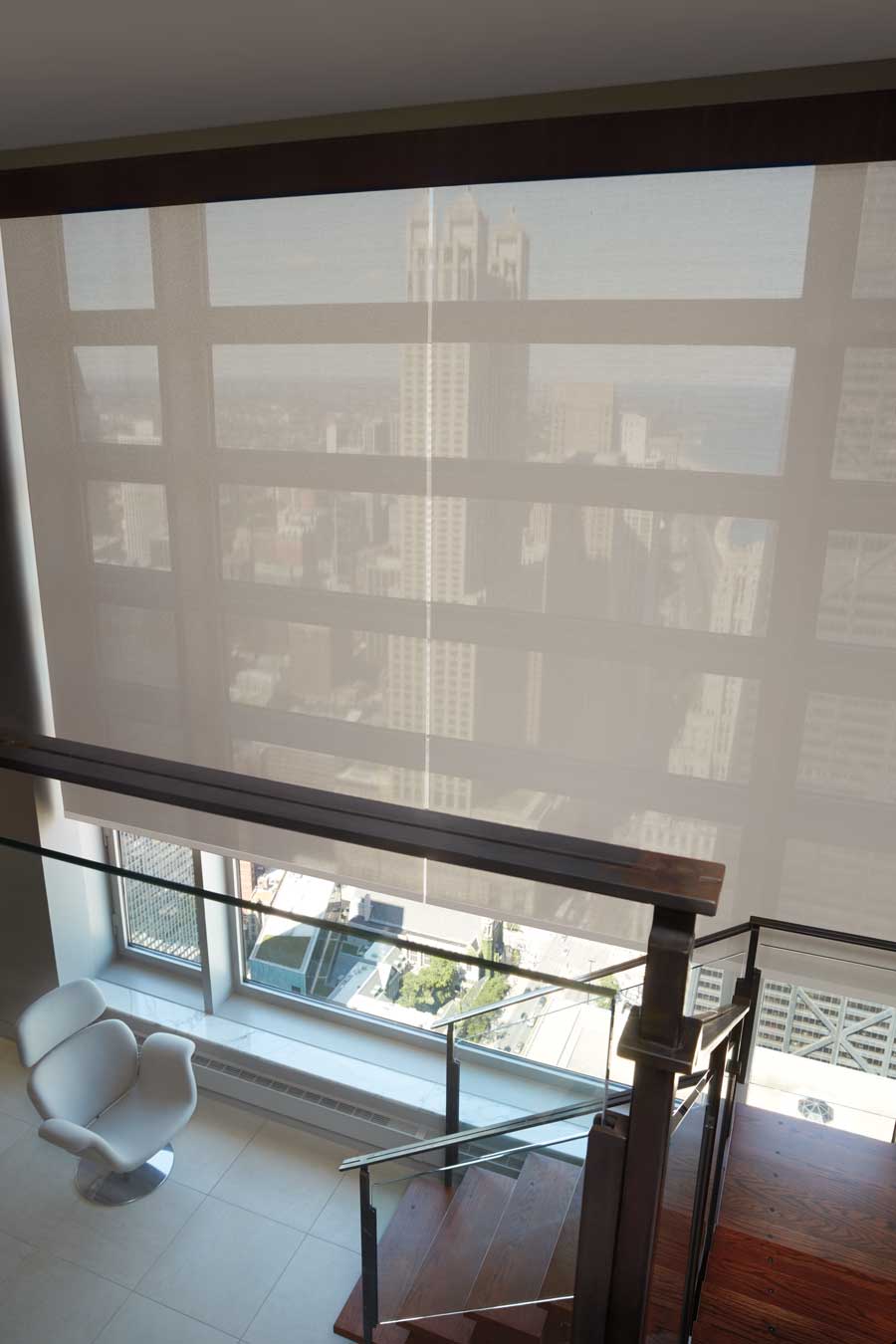 What's Your Style? 
Window treatments are often referred to as the art of the window because they have the potential to greatly enhance the aesthetics of your home. Apart from serving practical purposes, your window coverings should also be visually appealing and reflective of your own style.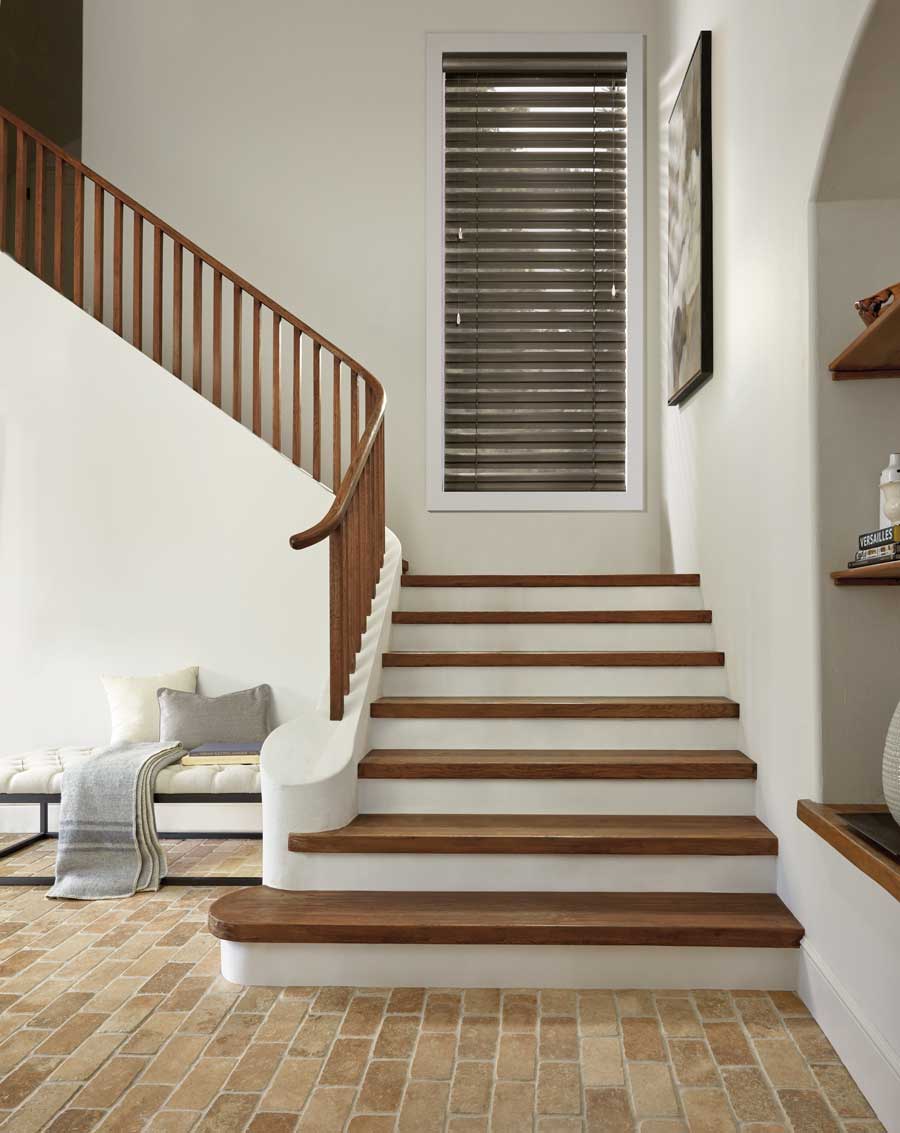 Ready to Get Started? 
Our team at One Stop Decorating is here to help you with all of your window covering needs. Whether you're looking to enhance light control, privacy, and energy efficiency or are wanting a more pleasing view, our team of designers knows just how to assist. Schedule a free consultation today!