Every home with arched, angled, or otherwise uniquely-shaped windows has that extra bit of charm and architectural beauty that everyone wants. We offered tips for covering Tricky Windows and we have some inspiration and ideas on covering those windows that have a little bit more to offer.
What to Think About…
When you're trying to find the right coverings for the uniquely-shaped windows in your home it's important to keep the main things at the forefront of your decision making to help guide you through the process. 
Which direction are your windows facing?
Do you want stationary or moveable coverings?
Would you like the shape fully covered or partial?
What is the style of your home, and what will complement it?
What kind of solutions do you absolutely need in your home?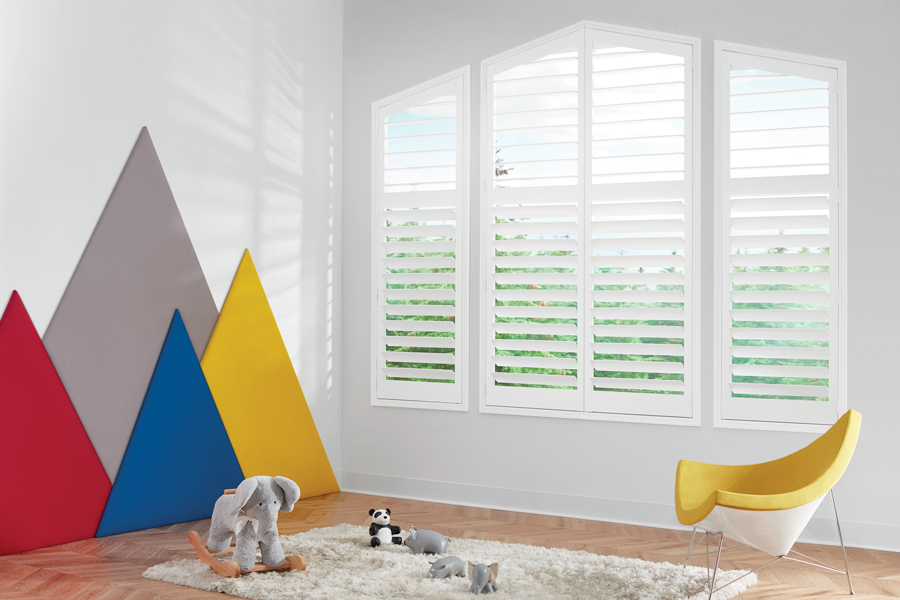 Love at First Sight
The front of your home is a likely place to feature uniquely-shaped windows because these custom shapes add an unmistakably distinct look to the exterior. However, based on the direction that your home faces towards it can also be the place where high temperatures, natural light, little privacy, and UV rays will no doubt cause discomfort without the right solutions. These are all reasons why window treatments specifically designed to combat UV rays, offer privacy, and light control while still giving you the best in style are a game-changer.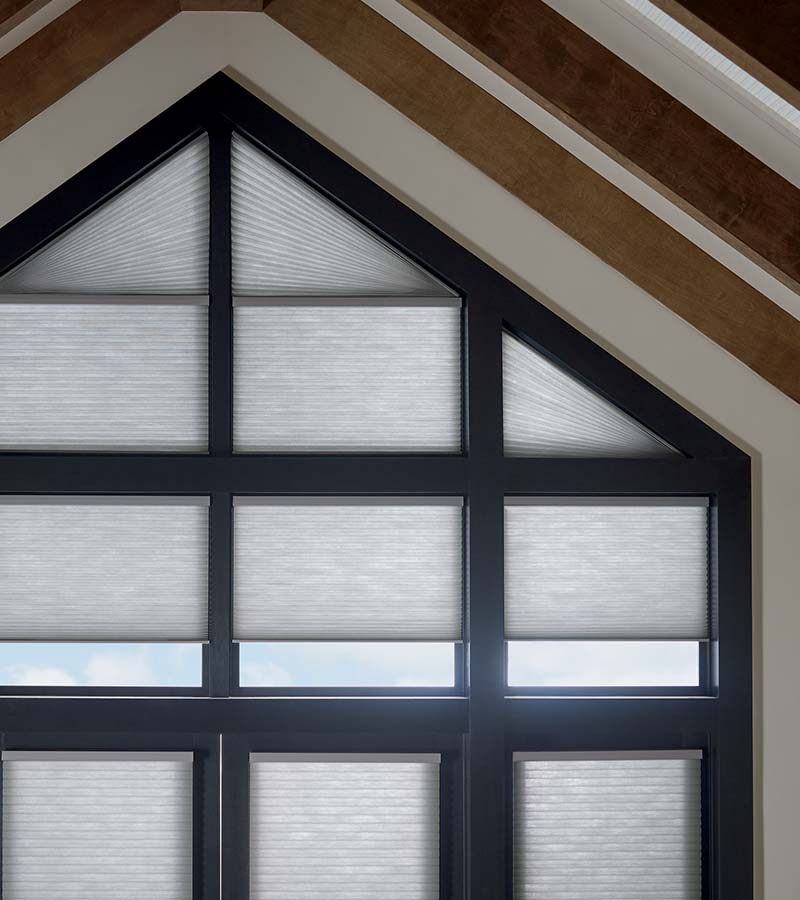 Styled for Life
While thinking about the solutions for your uniquely-shaped windows it might feel like style options would be in short demand, but with window shades, shutters, blinds, and draperies to choose from you'll find no end to your choices. When choosing coverings that share the same space we like to focus on "coordinating" instead of "matching" because it brings in an organic, layered style that doesn't look forced.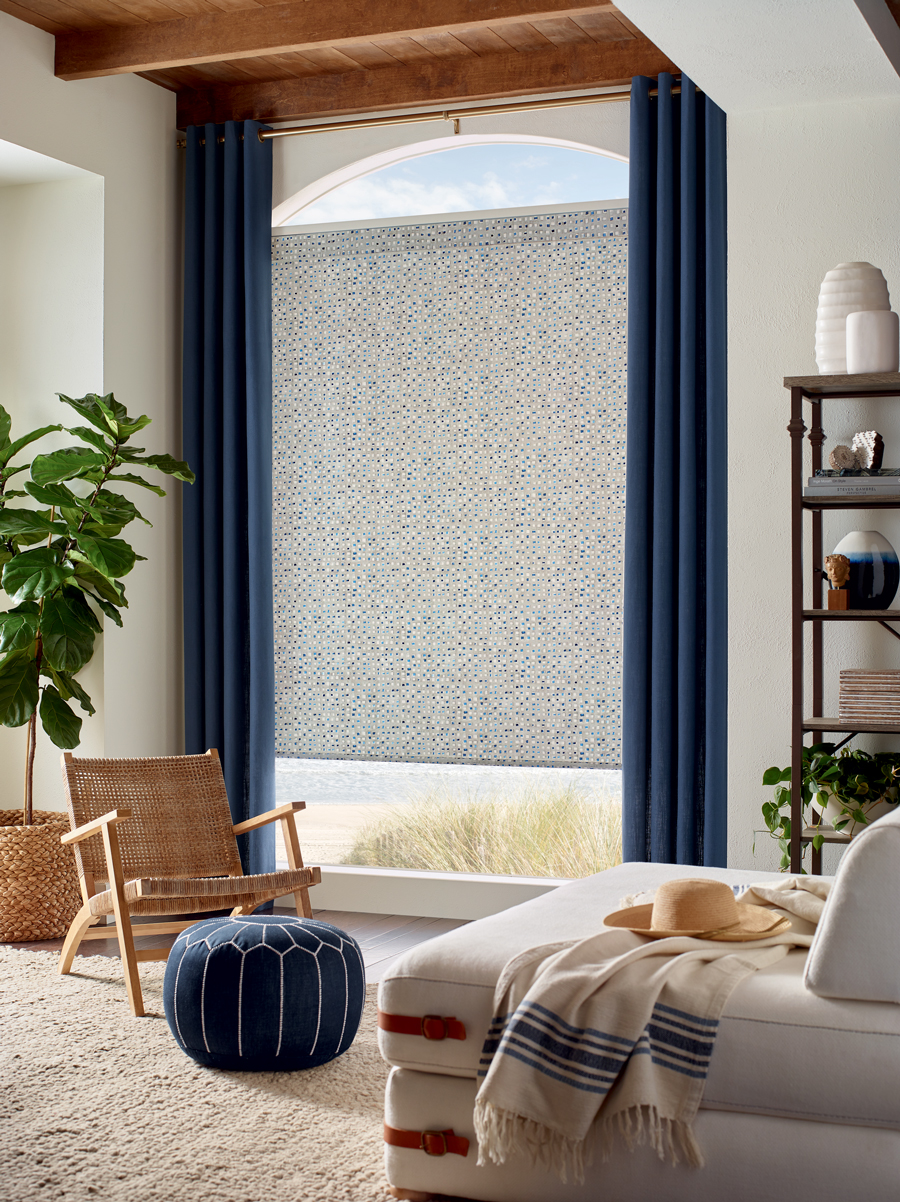 Coverage Options
Depending on the feel and functionality of your home you may want different coverage options, but it comes down to personal preference. With rooms where UV rays or privacy are an issue then you'll definitely want to fully fit the uniquely-shaped windows you're working with, but for example, in your home office where full coverage isn't necessary you can leave beautiful arches and angles exposed so the early-morning light can energize your day.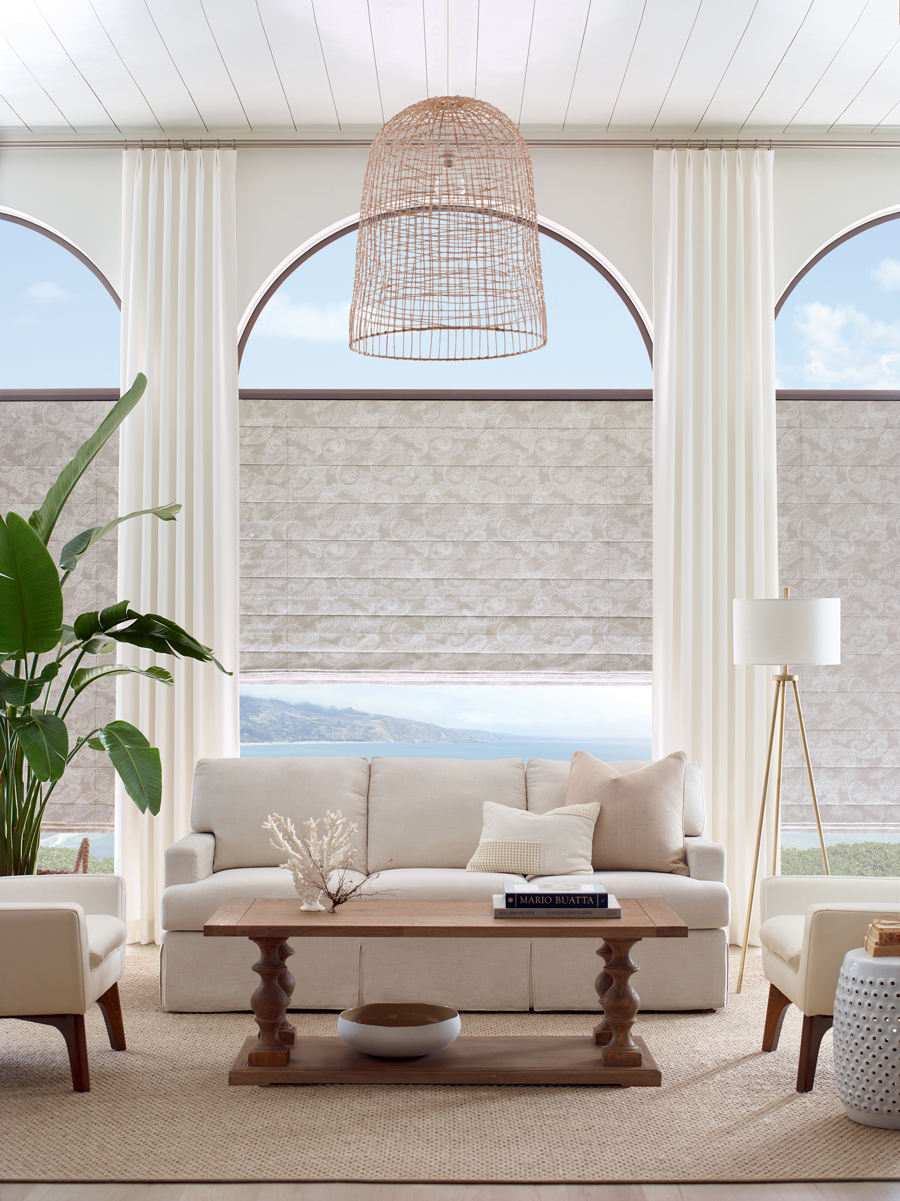 Making Adjustments
No one wants to be standing on their tip-toes trying to adjust a ceiling height window shade just to get some light control. Because uniquely-shaped windows are found at or near ceiling height they are often the most difficult to adjust. Just think about it. Those gorgeous arches and angles are usually perched at the crest of a window which is already hard to reach. At the same time making easy adjustments is a must. This is why so many homeowners go with smart shades. Easy adjustments can be made from your iPhone, the remote, or voice command to change the mood and light of your space instantly.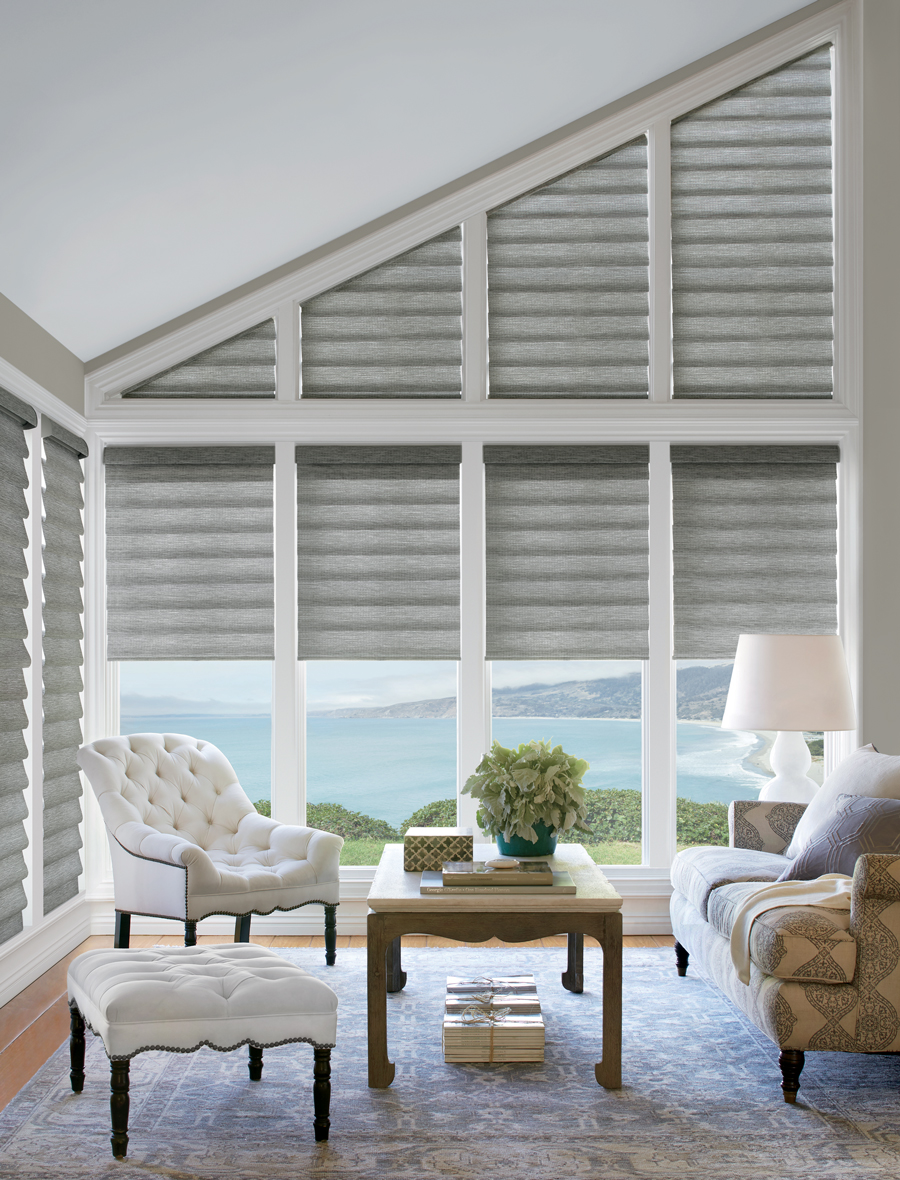 Uniquely-Shaped Windows? No Problem
Do you know the number one thing we hear from people when it comes to covering specialty windows? They just don't know how to cover these shapes without losing the charm of their home. We've given you ideas for arches, angles, bow, and bay windows so you can choose the perfect fit and get back to enjoying the home of your dreams. Ready to dive deeper? Connect with our team of experts from One Stop Decorating for your FREE consultation.