Summer is on the way…we promise. While Mother Nature can't seem to figure out which direction to go with our Kansas City temperature lately, rest assured: Summer is coming! And your spring fever needs a remedy sooner than later. How about exterior motorized shades? With the amazing benefits of these motorized shades, you can start enjoying time outside as soon as they are installed. We've got 5 reasons they will transform your outdoor space–and we bet you'll never guess which one is a favorite of past customers!
#1 It's outdoor temperature control.

One thing is for sure in the Kansas City area: we experience a range of temperatures throughout the seasons. From the wind and chill in early spring, to the direct sunlight of the summer months, you'll always be comfortable with exterior motorized shades. Enjoy your outdoor space while the motorized shades adjust into place in an instant. Create the perfect shield from chilly wind, or find sanctuary from direct sunlight in the hot days of summer. Exterior motorized shades will help you feel comfortable, enjoying the outside world, without weather changes to bother you.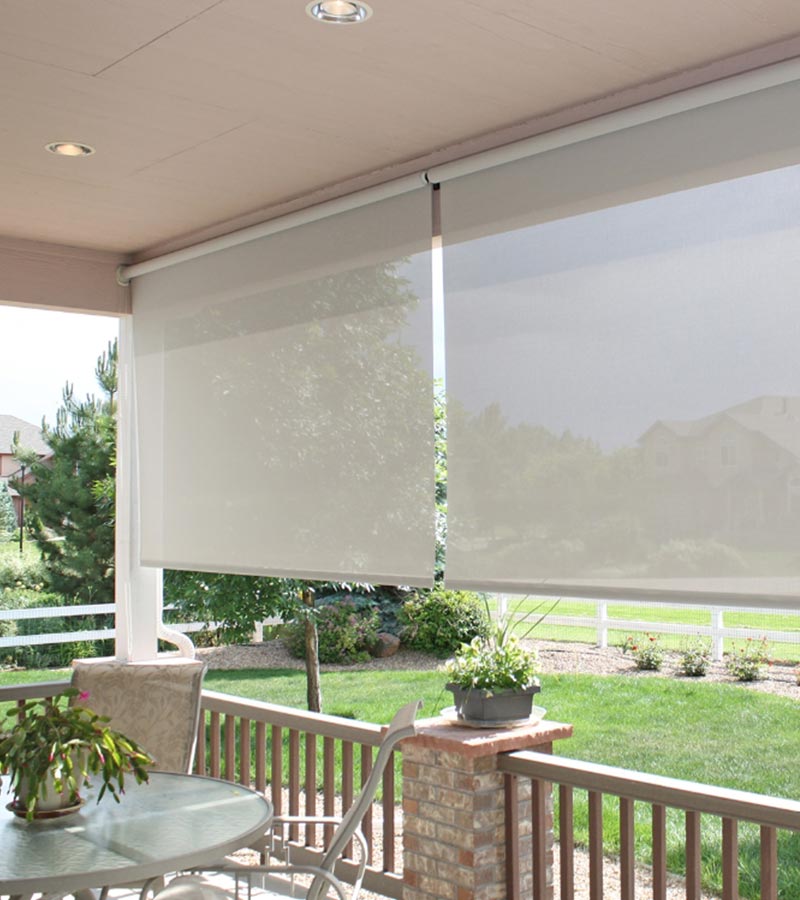 #2 It's a great place for the kids to play.
Much like the rest of us, children need fresh air and a change of scenery. In the middle of a rainy day, wouldn't it be nice to send them out to the patio, enclosed with exterior motorized shades? They can get the fresh air they need without being exposed to the elements, and you can keep a close eye on them. How about the direct sunlight of a hot summer day? Most parents and grandparents want children to be outside, but too much time leads to sunburn and exhaustion. With exterior shades, your outdoor space is the perfect spot for children to be outside while still protected.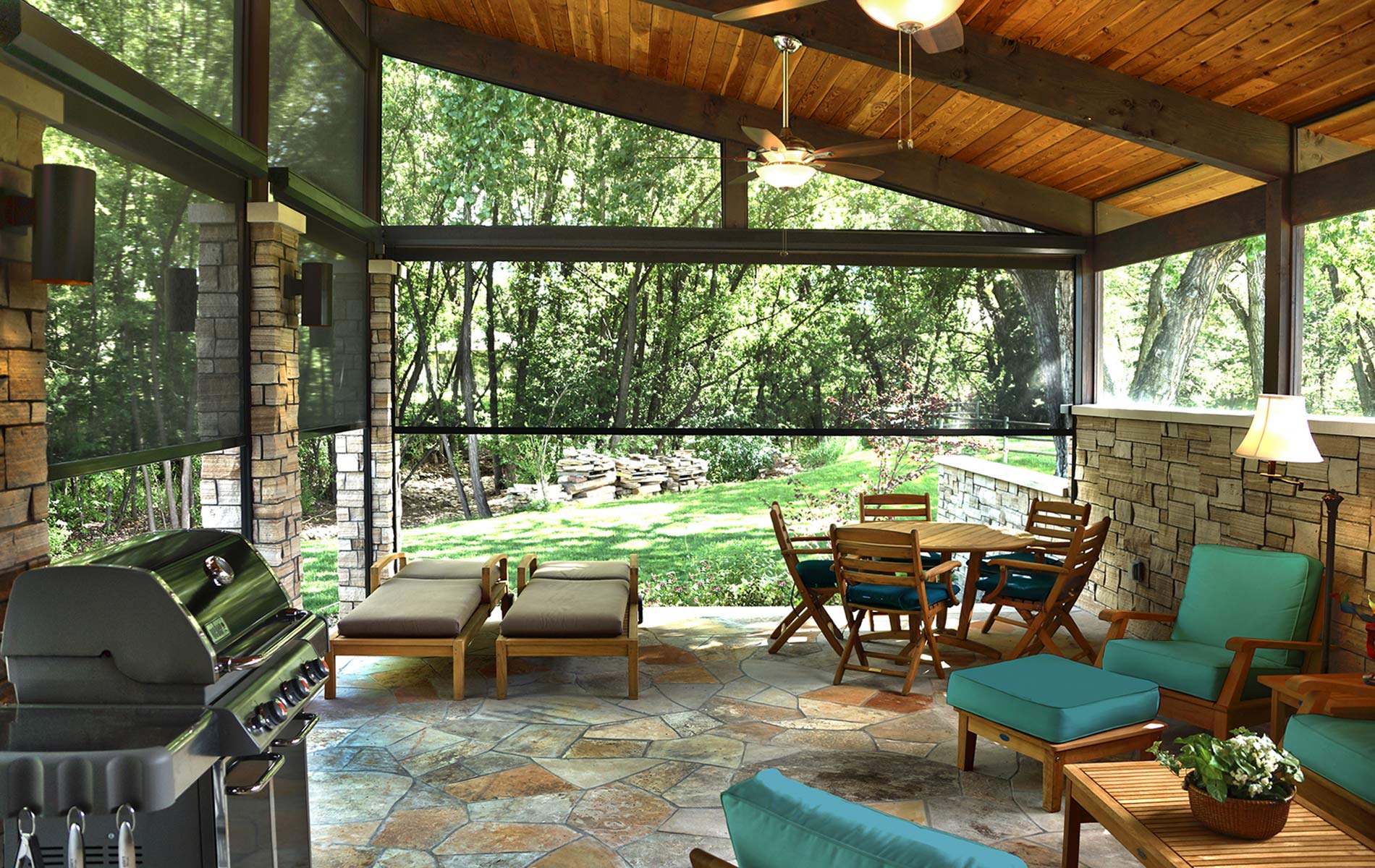 #3 It's an instant barrier.
The elements of nature–as well as man-made interferences–can reduce your outdoor time. With exterior motorized shades, you have instant protection. While relaxing on your patio–even with a roof, you'll still get direct sunlight through the sides. No longer worry about UV rays with exterior shades. Love the experience of a Kansas City rainstorm, but hate the thought of blowing rain? Exterior motorized shades adjust instantly for the perfect rain barrier. And if you live on a golf course, this is an incredible way to protect your family from the occasional wayward golf ball.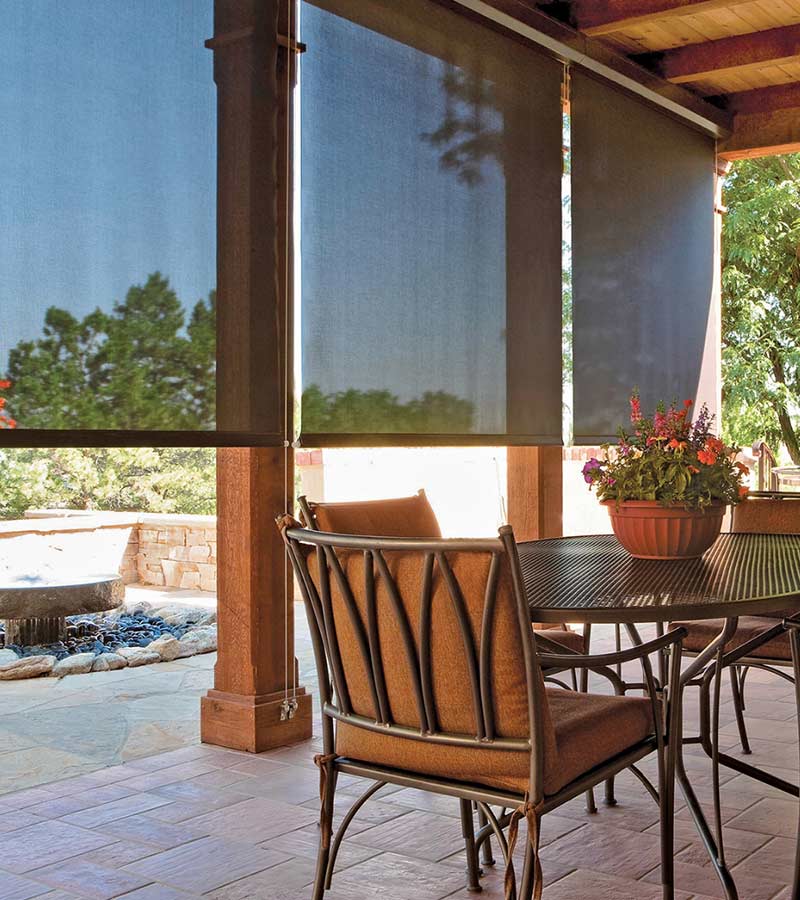 #4 It's an anti-bug zone!
We've heard from so many previous customers that have exterior motorized shades. They love them for all of the amazing benefits of light control and protection, but the one we weren't expecting was the bug control! This is one of the biggest reasons clients are recommending exterior shades to friends and family. Depending on the setup of your outdoor space, you might be able to experience the outdoors without as many insects as you're used to. There's nothing worse than entertaining on a lovely summer evening, only to be chased indoors because of mosquitos.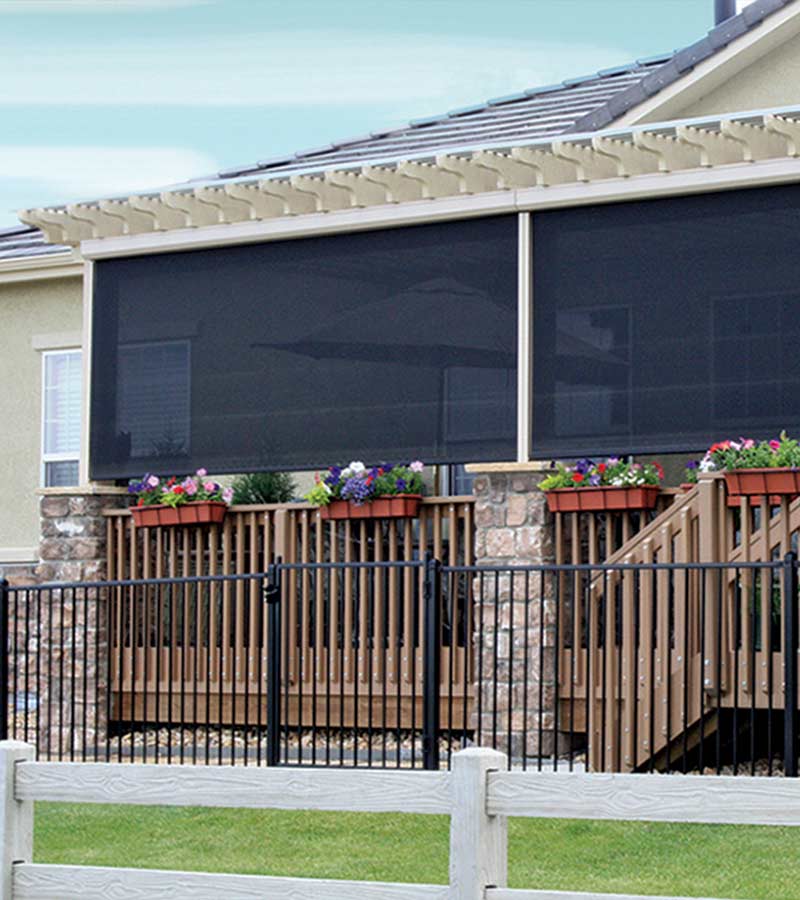 #5 You'll love the view.
The amazing skies of the Kansas City area are absolutely breathtaking. They are to be enjoyed. Have you had your experience ruined because of glaring light or harsh, direct sunlight? The beauty of exterior motorized shades is the ability for you to enjoy the view while your shades are lowered for incredible atmosphere. Relax, taking in the view all around your landscape while the harsh glare is diffused. With the touch-of-a-button control of motorized shades, your outdoor space will be the perfect spot to spend your time.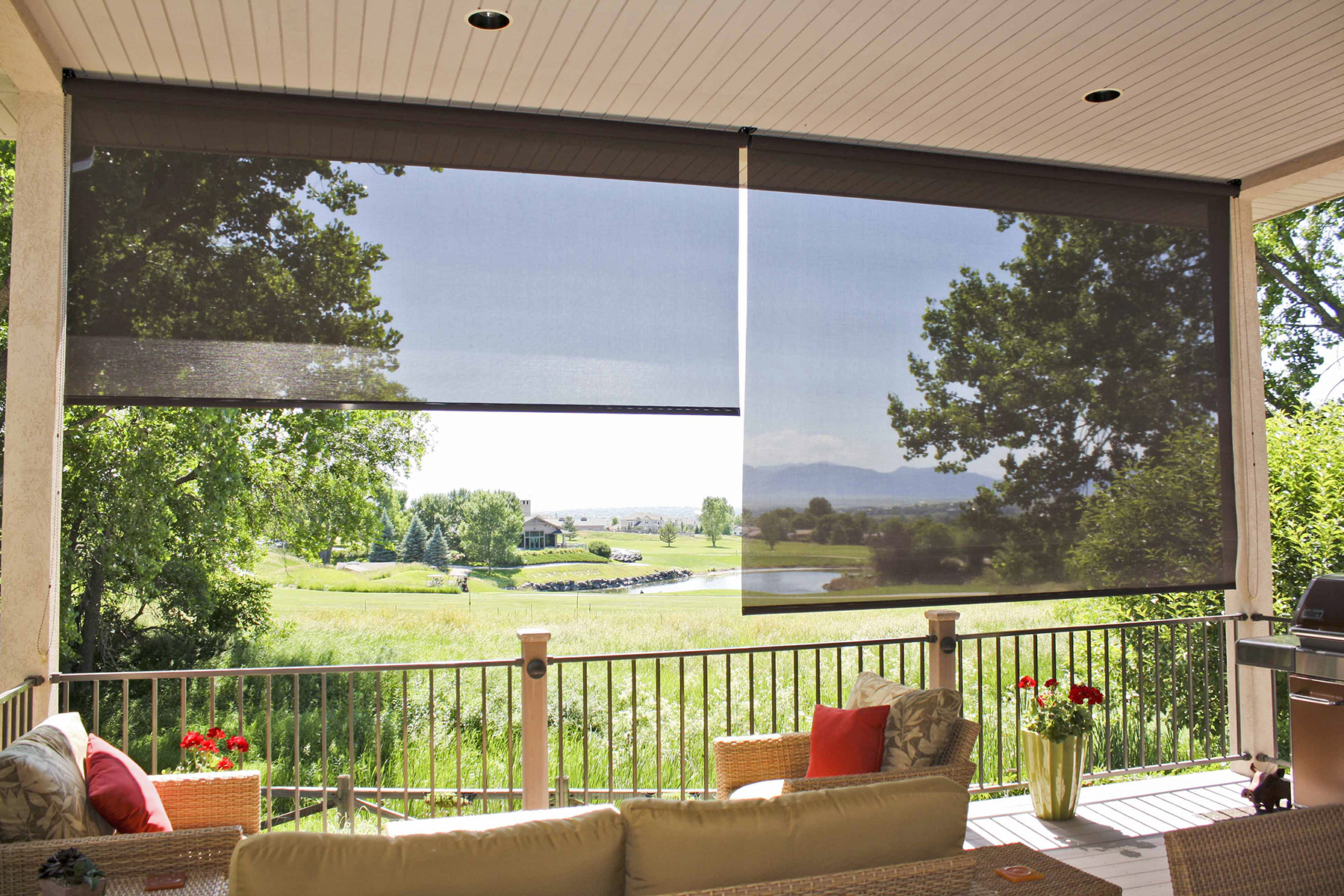 Are you ready for some much-needed outside time? Are your kids or grandkids needing the fresh air of springtime? With exterior motorized shades, you'll be able to relax, and they'll be able to play. We can help you create the sanctuary of an outdoor space you've been dreaming of! Contact our team, at One Stop Decorating, for a free, in-home consultation. You'll be glad you did!