The theme of 'achieving harmony' is interlaced across all facets of interior design. The essence of harmony is the ability to find balance between what works for you functionally, while reflecting your personal style and the patterns, colors and textures you find appealing. At One Stop Decorating, we strive to offer our Kansas City clients the height of sophisticated trends to help create a complex, polished look while meeting your functional needs. We want to take this opportunity to help you discover how to achieve harmony for your home with window treatments. Highlight the backdrop of your lives with this beautiful, elegant trend in window fashion: Window treatment layering.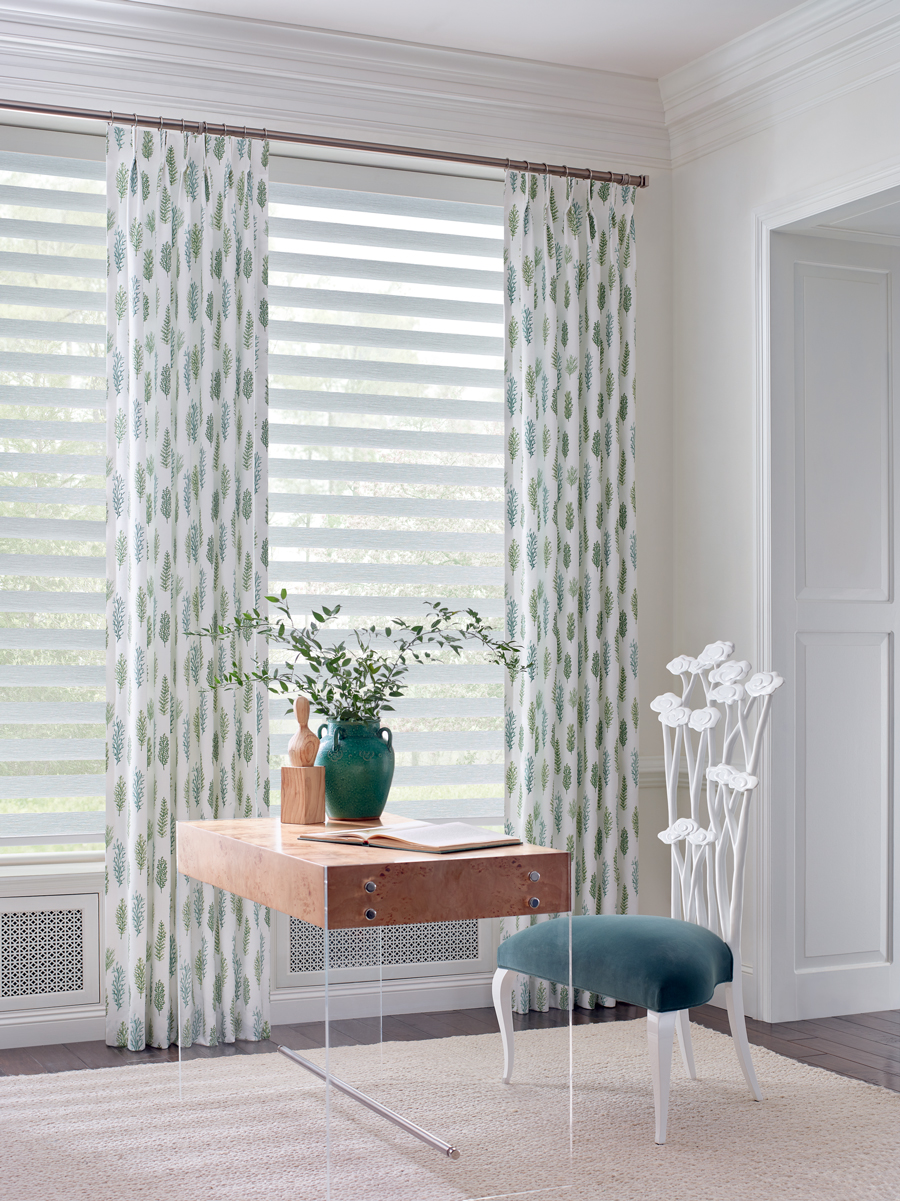 Window treatment layering is the use of window coverings and draperies, top treatments or panels, in combination, to create a dynamic style, full of texture and characteristic design qualities. This is not  97-year-old, Aunt Batilda's curtains. You know the ones I mean: dusty, rod pocket curtains with a roller shade underneath that may or may not have been opened.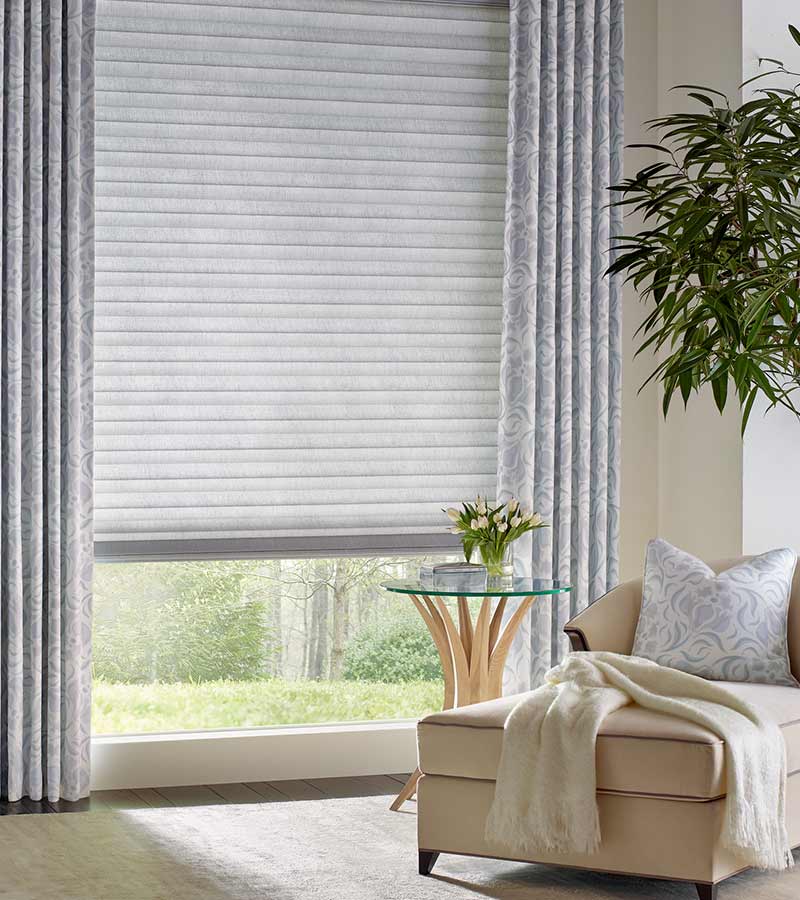 Window treatment layering offers you elements of style and function, bringing harmony to the atmosphere of your home. Functionally, window coverings provide light control, privacy and protection from UV rays. They can establish a clean, refreshing style on their own. However, by simply adding a layer of soft draperies, your home is suddenly filled with the effect of graceful texture and design savvy living.  Panels, top treatments and custom draperies offer your home accents of color, pattern and texture trends. By combining the classic styling and long-lasting materials of window coverings with the dramatic appearance of contemporary design, you truly have the best of both worlds.
The beauty of window treatment layering is the endless possibilities offered to you as you complement your style to create a striking look. Let the experts at One Stop Decorating help you find your perfect harmony with window treatment layering, as we guide you through the choices for function and style. Contact us for a free, in-home consultation.
Actual Dall Residence Project Below: Stay tuned for the entire project to be posted this week!