There is so much to love about specialty shaped windows. They enhance your home design, add unique flair, and oftentimes welcome more natural light and view into your spaces. Today, we are digging into arched windows. There may be times you've thought of covering yours. But how exactly do you do that? Arched window treatments can bring the perfect balance of style and function.
Arches Are Exquisite…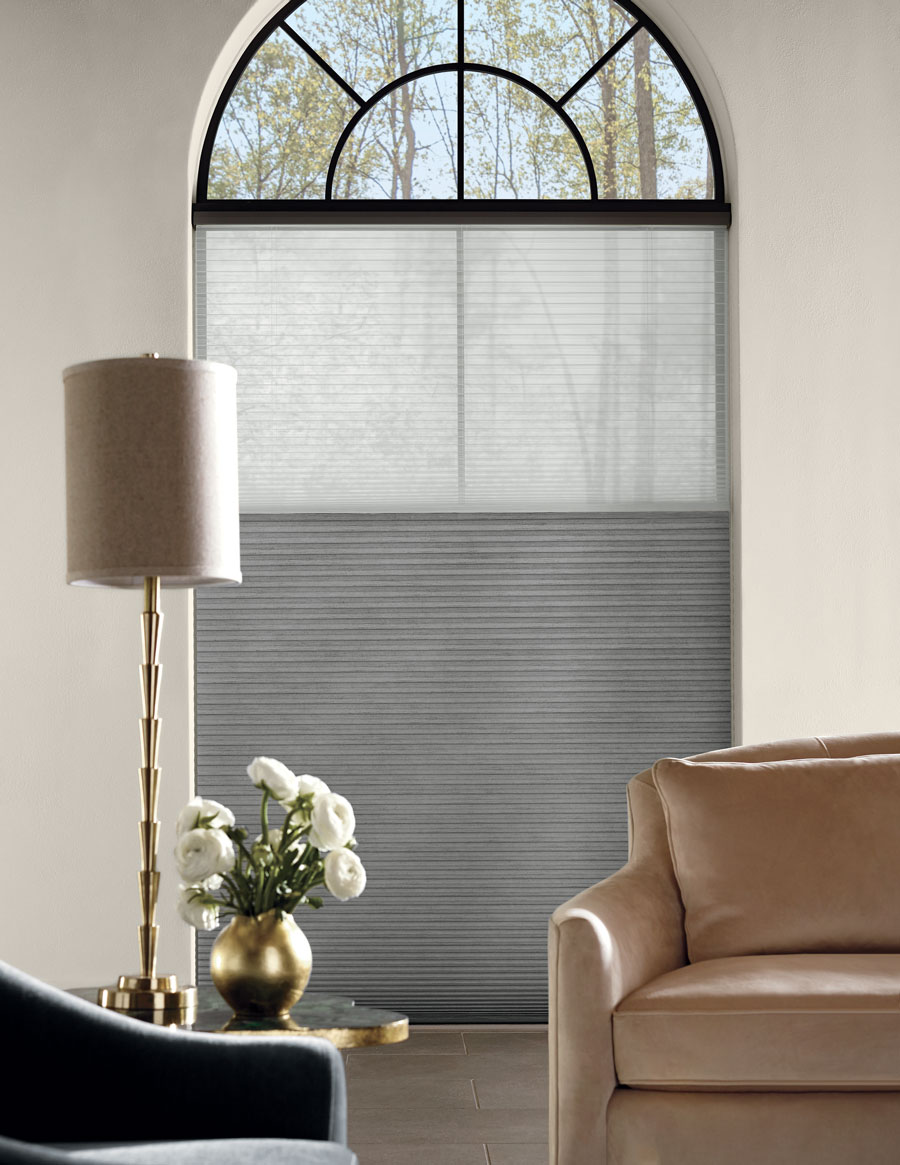 The top curve of arched windows adds incredible softness and elegance. But, it can be frustrating when that curve also adds to the problems of too much light, heat, and UV rays. You know you need solutions, but which ones will work best for you? We're here to help you discover blinds, shutters, or shades that will coordinate gorgeously with the style of your home and offer the function you deserve.
Options for Arched Window Treatments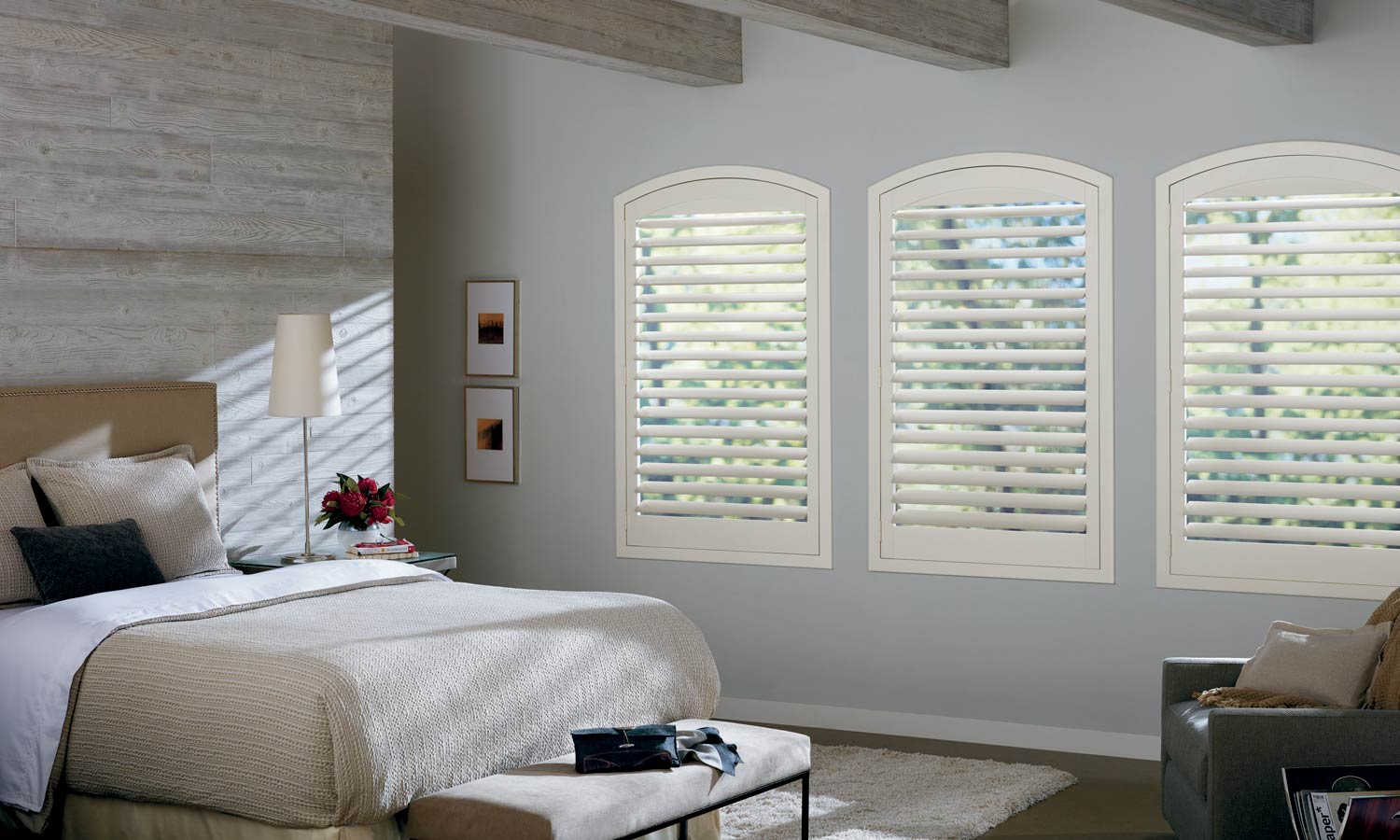 If you're hesitant to cover your arched windows, you're not alone. No one wants to lose the distinctive look that these specialty shapes bring to their home design. The right arched window treatments match the style of your spaces, coordinate with your color scheme, and offer all the solutions you need. We have options for shades, blinds, and shutters that will truly enhance the beauty of your windows.
Top Down Daylighting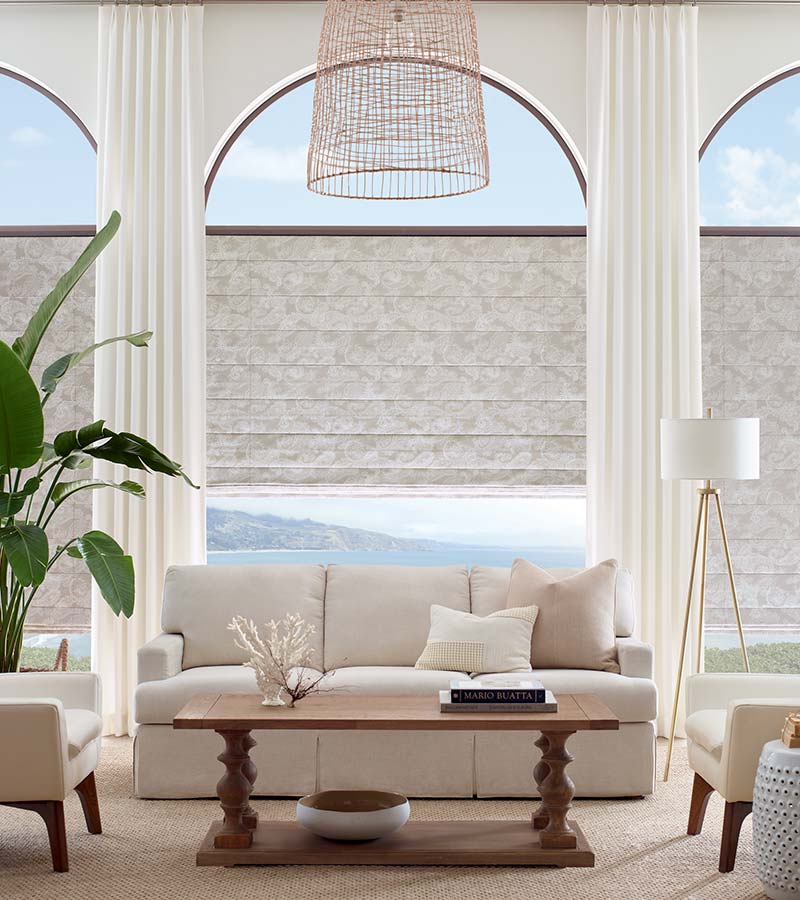 In some cases, you can leave the arch at the top open and simply cover the bottom portion of your window. This will bring in natural light across the ceiling–much like having top down bottom up shades–while offering options for privacy below.
Full Coverage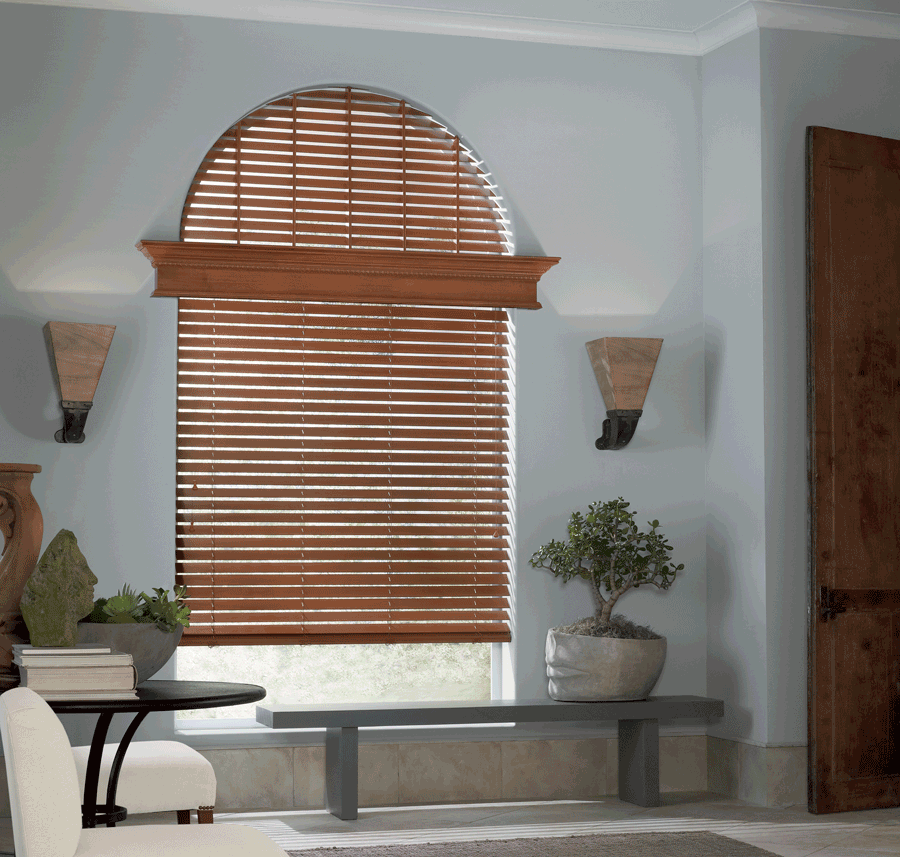 Some rooms, though, don't lend themselves well to having bare sections of window. And the direction your windows face definitely impacts the way entering light affects the space. If your arches are on east- and west-facing windows, it's highly likely that you'll want full coverage.
Shutters with Captivating Character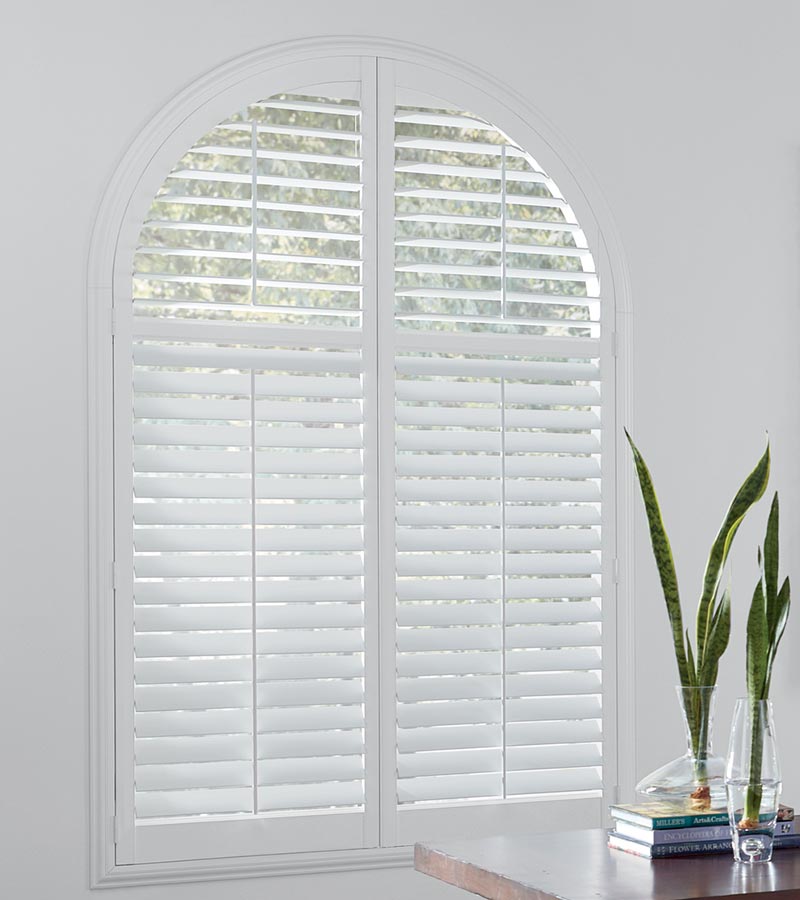 Plantation shutters are a hugely popular selection for arched window treatments. Why? Because they offer the control you want while heightening the unique beauty and character of your specialty shaped windows.
Custom Style & Function Are Yours
Your home should be all you want it to be. It should boast style and function that feels just right to you. Did you know that your window coverings play a big role in making that happen? If you're looking for the right arched window treatments for your Kansas City area home, we're here for you. Our team at One Stop Decorating would love to help you customize blinds, shutters, or shades. Come visit one of our three showrooms for inspiration, and schedule your FREE in-home consultation today.