Smart home technology has made being a homeowner easier and more convenient. With seemingly endless benefits, it's no wonder this technology is everywhere. But have you heard of another way to bring a new level of privacy, security, and structure into your home? Try automated shades.
Let's Talk
Compatibility
Hey…Siri? Alexa? Google Home? Whatever smart home system you use, our Hunter Douglas automated shades easily sync up. The best part is, you don't even have to worry about syncing it up yourself. It's all handled by our experts upon installation.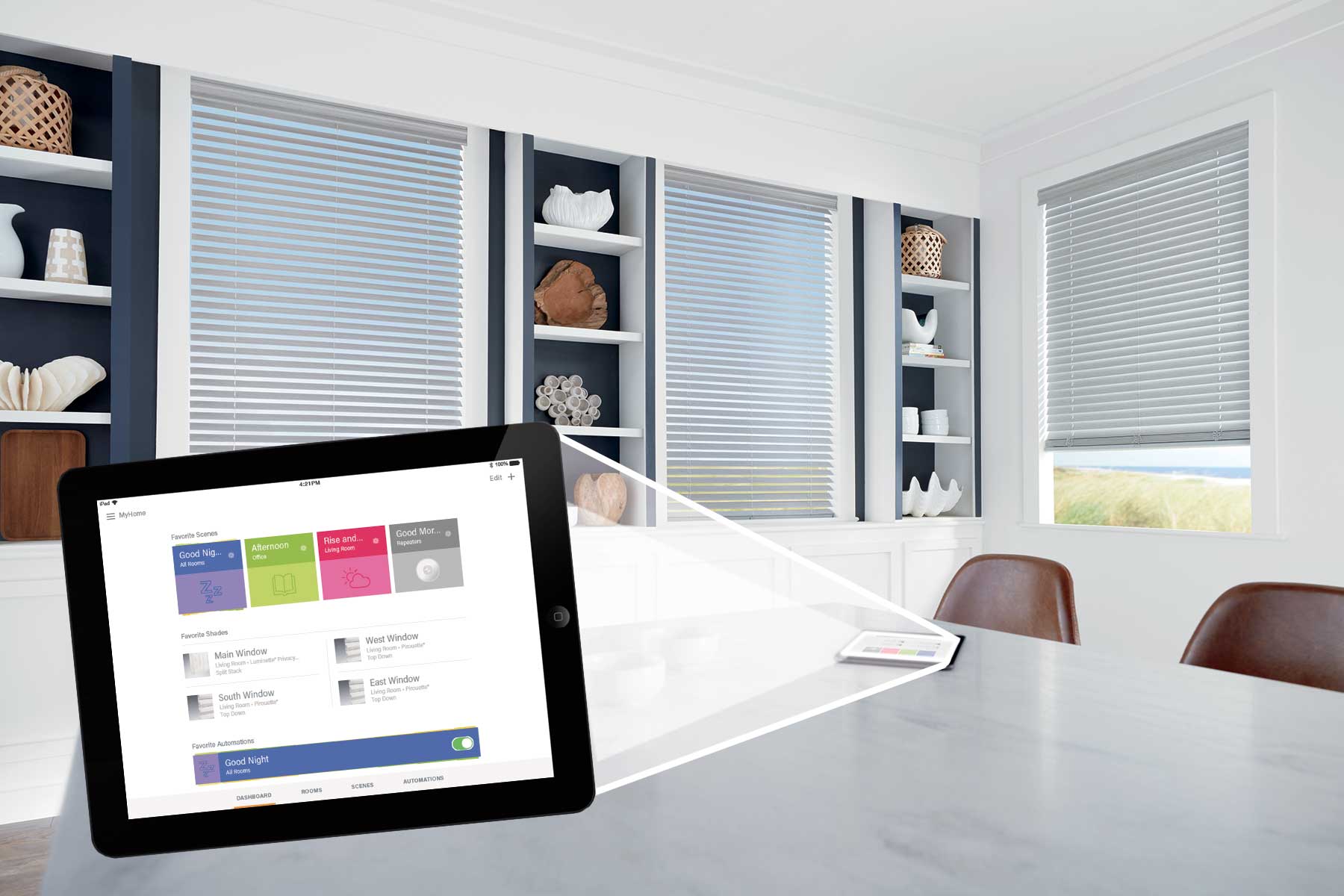 Make Your Everyday Routine Easier
Your smart home has probably made your life easier in more ways than one. Whether it's by allowing you to easily set reminders, or order something from Amazon, your smart home system makes everyday tasks easier. The same goes for automated shades! With the app, you can easily create schedules, save favorites, and create custom settings for individual windows, as well as groups. Take a look at how these shades can make your life easier: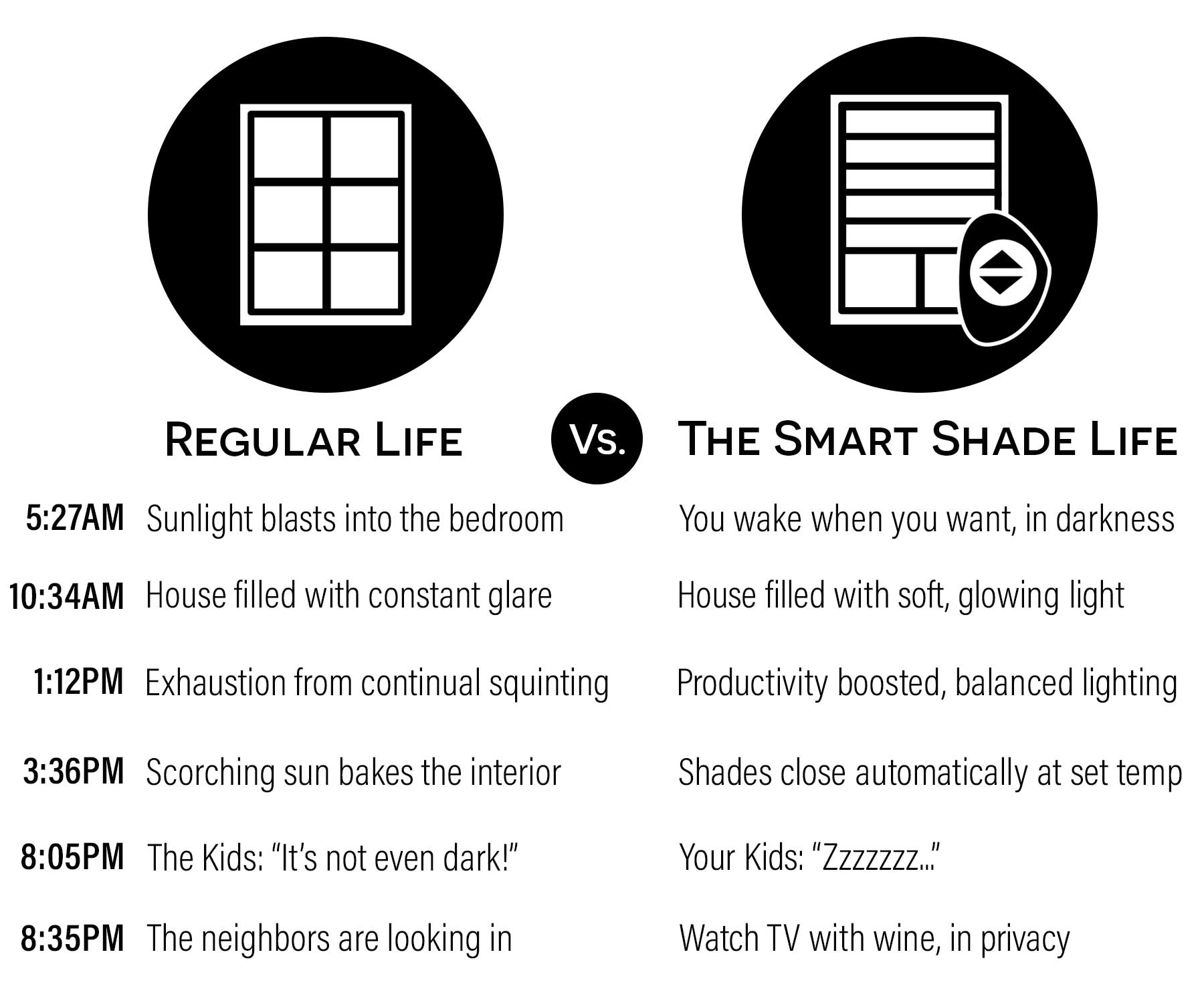 Money Savers
One of the most common questions we get is about the cost. And, we totally understand why! You've learned about how these shades make your life easier and now you know how much it'll cost. Well, during your consultation, we'll give you an exact quote. The chances are, you'll be amazed at just how affordable these shades are.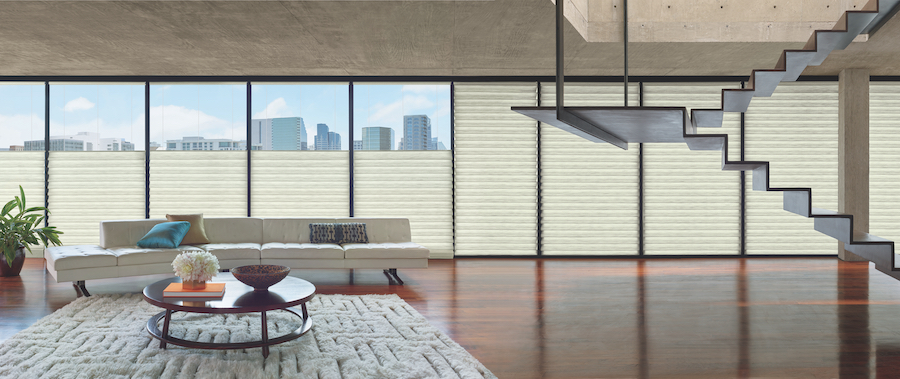 Privacy and security are essential must-haves for any home. So why not try our automated shades? With new rechargeable batteries, you'll save money in the long run. Plus, energy-efficient shades can lower your monthly energy bill.
We're Here To Help!
Make your smart home even better with automated shades. Our team here at One Stop Decorating is excited to help you through every step of the process. Contact us today to set up your free consultation.