Constantly changing light in your home. Has it left you searching for answers? You know that with the shifting light, your needs also change. Duolite® will solve any lighting issues you are facing around your home. These shades have both a light filtering and light blocking option, which will always create the perfect atmosphere.
What is Duolite®?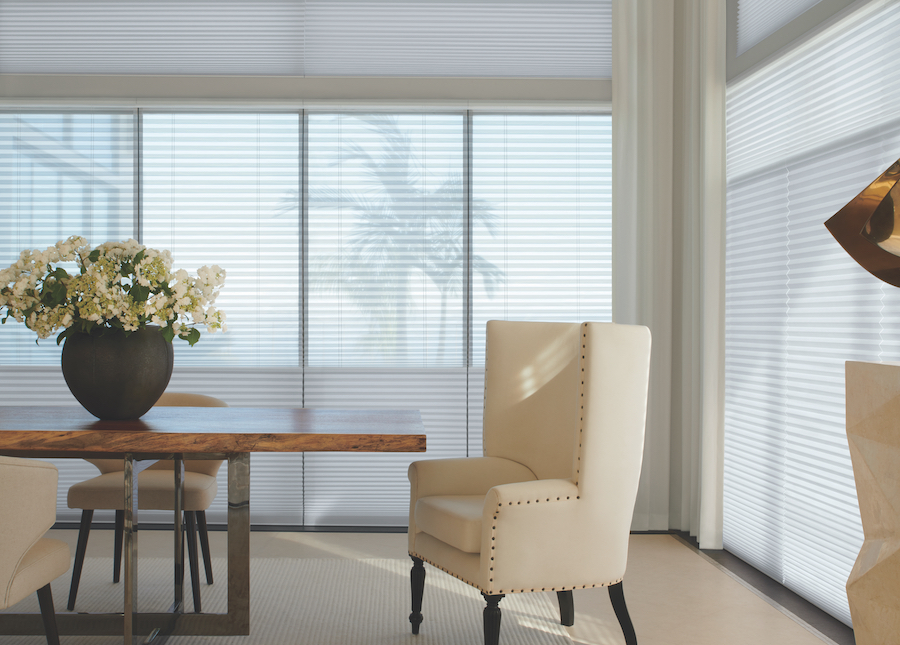 Duolite® is your perfect all-in-one shade system. Meaning "dual light," one headrail houses both light filtering and light blocking shades. This system on your windows will leave them with added function and style without any muss or fuss. 
Roman Shades
Which rooms in your home come to mind when you think of needing a range of light control? Our Vignette Modern Roman Shades would be the perfect addition to those spaces! With three options, all your lighting plans are met in one operating system. You are able to roll the shades all the way up into the headrail for an unobstructed view. Then you can choose to drop down the light filtering shade if you're struggling with a glare. Are you wanting to turn in a bit earlier than the sun? Drop down the light blocking shade for the room darkening feature.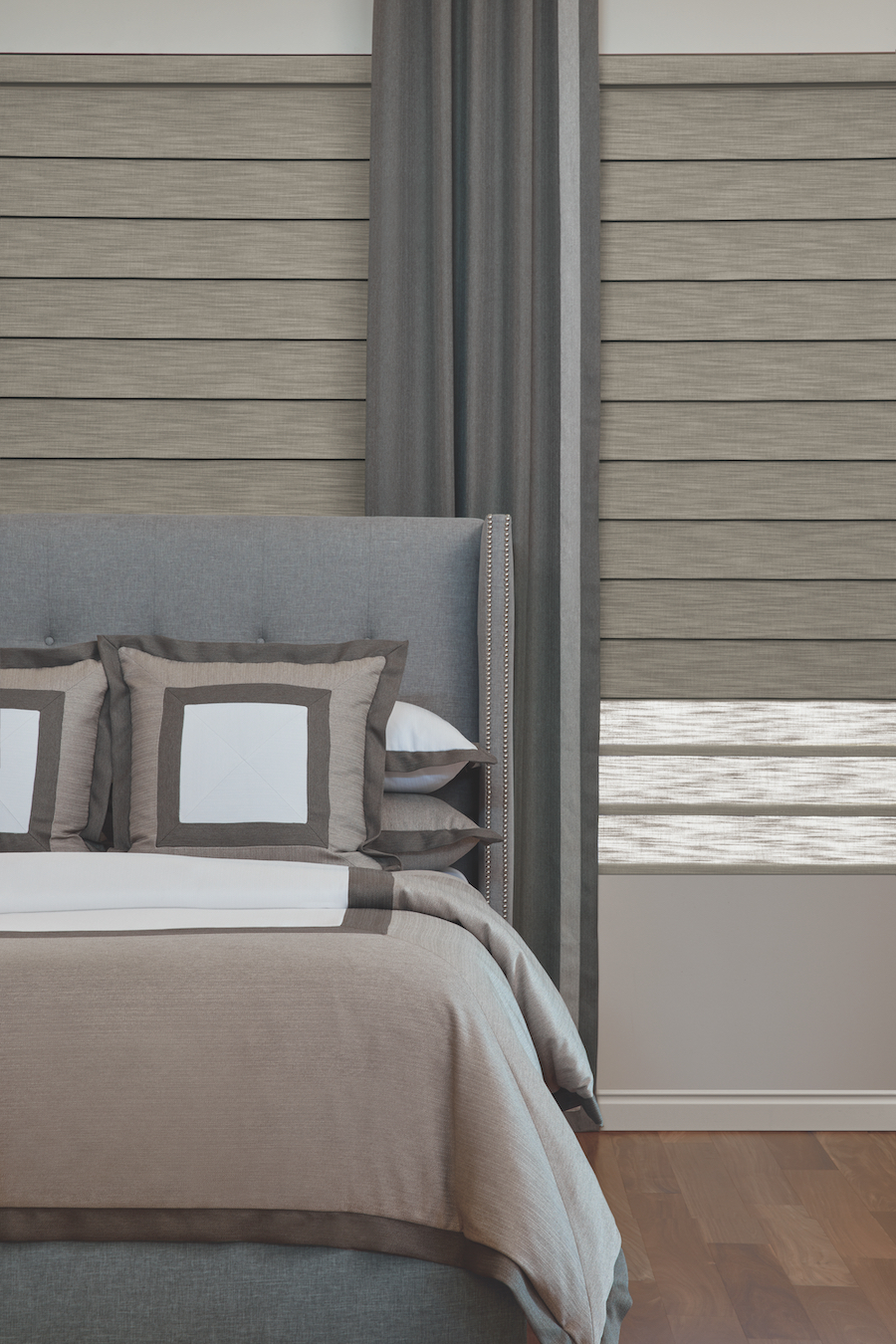 We offer several different products that provide you with the functionality of the dual shades:
Designer Roller & Screen Shades
Silhouette Window Shades
Vignette Modern Roman Shades
Alustra Woven Textures
Nantucket Window Shades
Now introducing: A secondary cellular room darkening shade in our Provenance Woven Woods collection.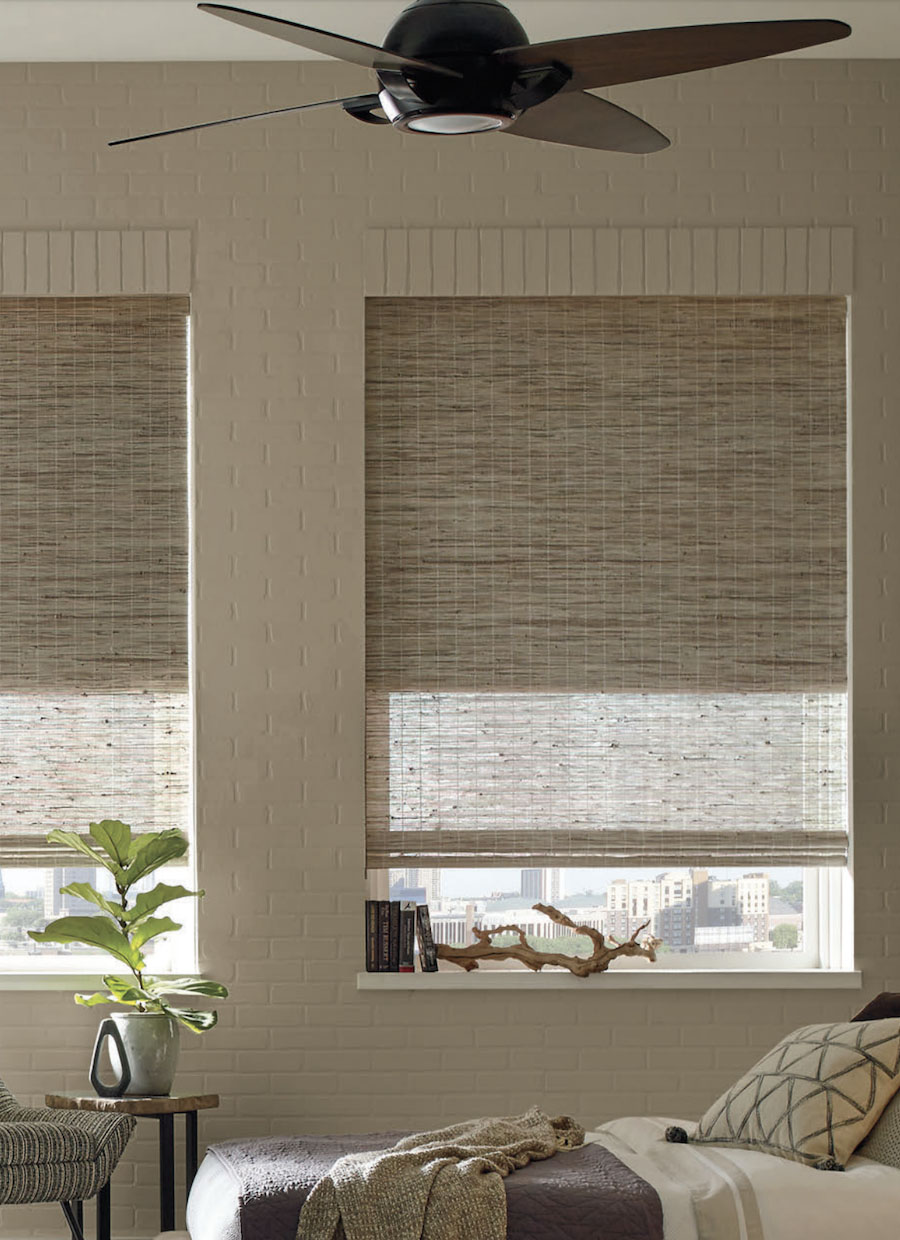 Honeycomb Shades
Is energy efficiency another issue you're facing around your windows? Cellular shades are here to help! Duolite® ensures that your cellular shades will fit seamlessly together. This allows you to control the lighting, temperature, comfort and privacy all with one simple movement! The interlocking shades mean you can easily have all of them light filtering, all light blocking, or a mixture of both.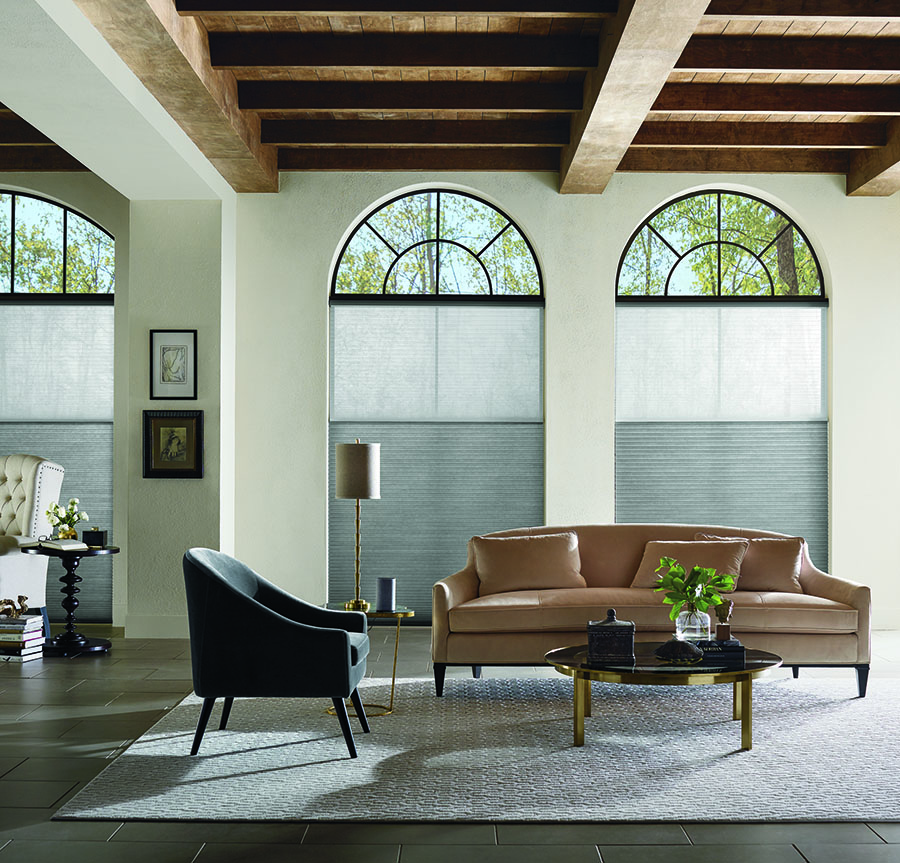 Duette and Applause are two of the collections we offer with this feature. 
On the Hunt for New Shades?
Our team here at One Stop Decorating would love to chat with you more about these window shades and how they can transform day-to-day life around your home. There's no better way to have the best of both worlds in your space. Contact our team today for your FREE design consultation.