Each year it comes as a surprise, but here we are again, winter. With the days turning into nights sooner and our motivation needing a boost it's time to take control. Let's make some changes to our atmosphere. One Stop Decorating has put together 10 ways to help brighten your home. Let's tackle the darkness head on!
#1 Add Color
It's a fact, the atmosphere can affect your mood. If your home is painted in dark, moody colors, guess what? Add color and avoid the winter blues. Now's the perfect time to begin a painting project, brightening your home with fresh paint in a light color can make your family home feel upbeat. A home improvement project can help keep you motivated this season too.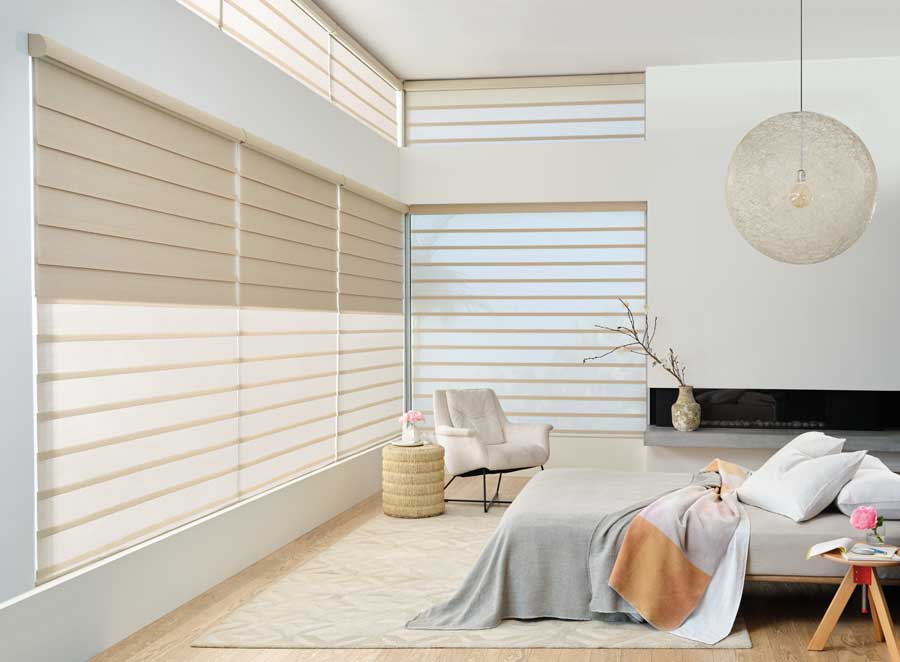 No need to go all white, you can achieve a brighter home with a color palette that suits your taste. Shades of gray, blue, beige..even pink or blue can refresh the look of your space. But, if you love your current color palette, that's ok, just repaint with the same colors. Wall paint can dull over time, a fresh coat will work wonders and brighten your home.
#2 Sheen Matters
In addition to color, sheen is an important consideration. Using flat paint can dampen the effect of a light color, leaving your room looking drab and without shine. Give eggshell or satin a try. On the other hand, if you're working in a room that receives direct sunlight, flat paint will work best. Take note, sheen can look different on different surfaces. Talk with an expert about what paint to use on woodwork vs walls and get the results you desire. 
#3 Lighting Options
Taking control of your atmosphere is key during the darker days of the year. Try multiple lighting options to brighten your home. One overhead light to illuminate the whole room just doesn't work any more- an appealing home looks best with different levels of lighting. For example, home designers use lamps and sconces spread around the room to brighten dark spaces and add interest to their designs. A variety of lighting options will make your home look and feel inviting.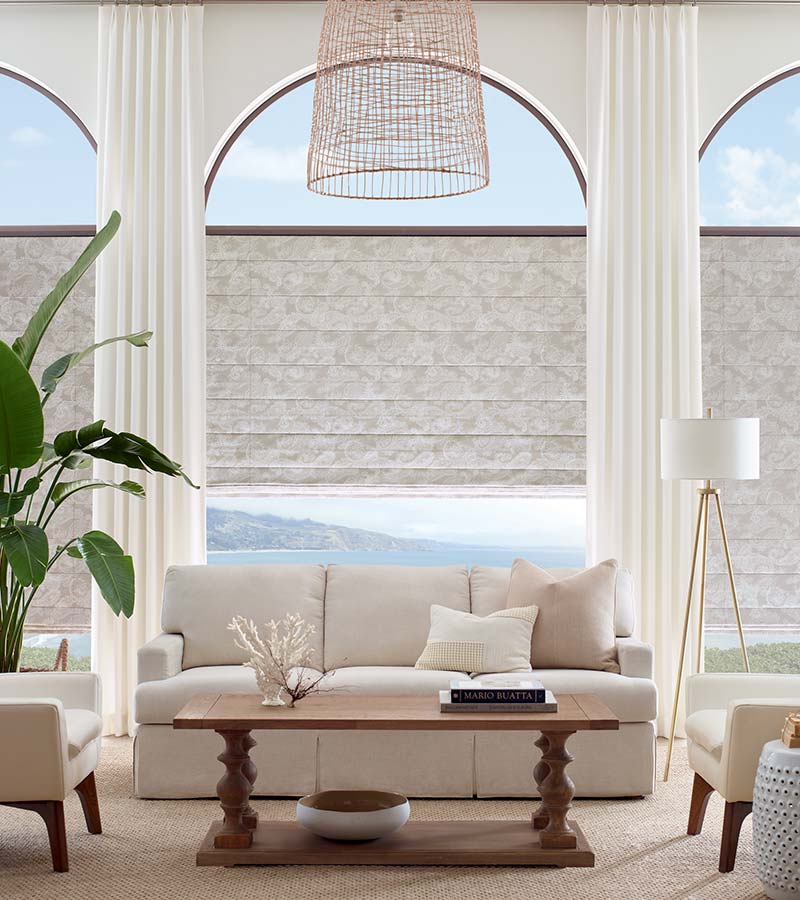 In addition, try recessed lighting with a dimmer switch to add custom lighting to any room of your home. The ability to change the mood at your fingertips. 
#4 A Lightbulb Moment!
Take a minute to evaluate the lightbulbs in your home, what type of light do they give off? Is it warm or cool? A light bulb's color temperature lets us know what the look and feel of the light will be. So, getting to know "K" ratings (or Kelvin) will help you determine the bulbs you'll need. Rooms that need to be bright, work best under 3,000K–4,500K such as kitchens and offices. Any higher "K" rating than that, will produce bright daylight. It's easy to brighten your home by increasing the brightness of your lightbulbs. 
#5 Welcoming Exterior
The fall and winter months tend to move us inside the home, not outside. But, it's important to consider ways to brighten the exterior of your home as well. Maintaining the outside of your home creates curb appeal and makes it more welcoming to return to. If your bushes and shrubs are in front of your windows, trim them back to allow light to enter your home. Allowing natural light in through the windows can make a big impact indoors too.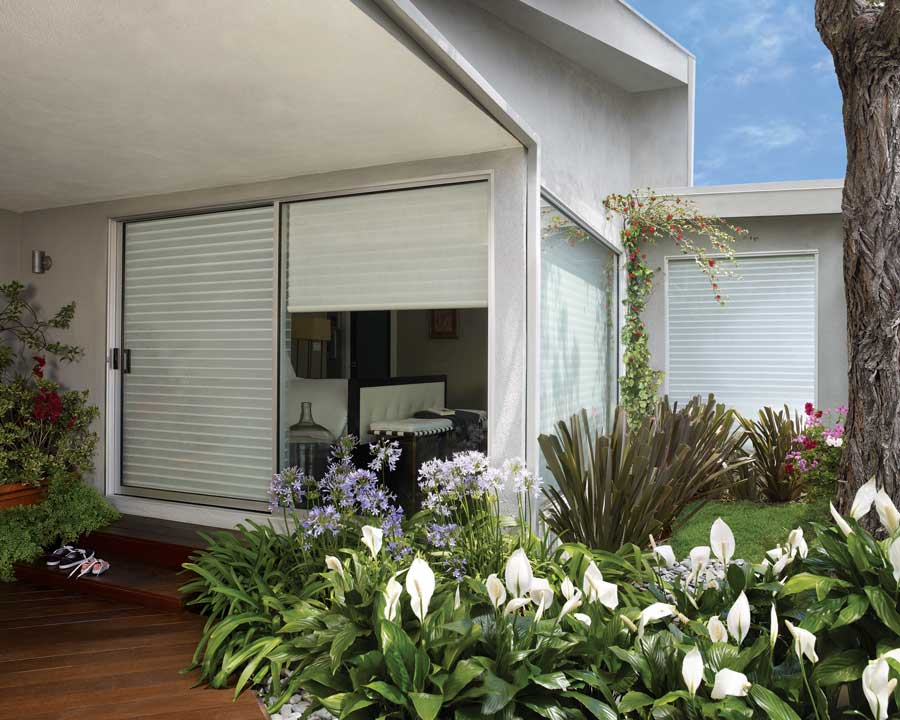 Nantucket™ Sheer Shades
#6 Lighten the Load
Right now is a good time to refresh your space. The less you have, the less weighed down you'll feel going into the new year. Start by decluttering. You'll be amazed at how removing unneeded items will brighten your space. Extra furniture and decor items can create shadows that make a home feel dark and gloomy. Brighten your home by removing items and replacing them with reflective surfaces like glass and mirrors. You'll get a brighter look instantly.
#7 Area Rugs
Dark wood floors look stunning on their own-rich, classic, and sophisticated. But during the darkest time of the year, it's sometimes hard to get the house to feel alive with dark floors. By adding light colored area rugs you'll create a beautiful contrast and breathe life into your home.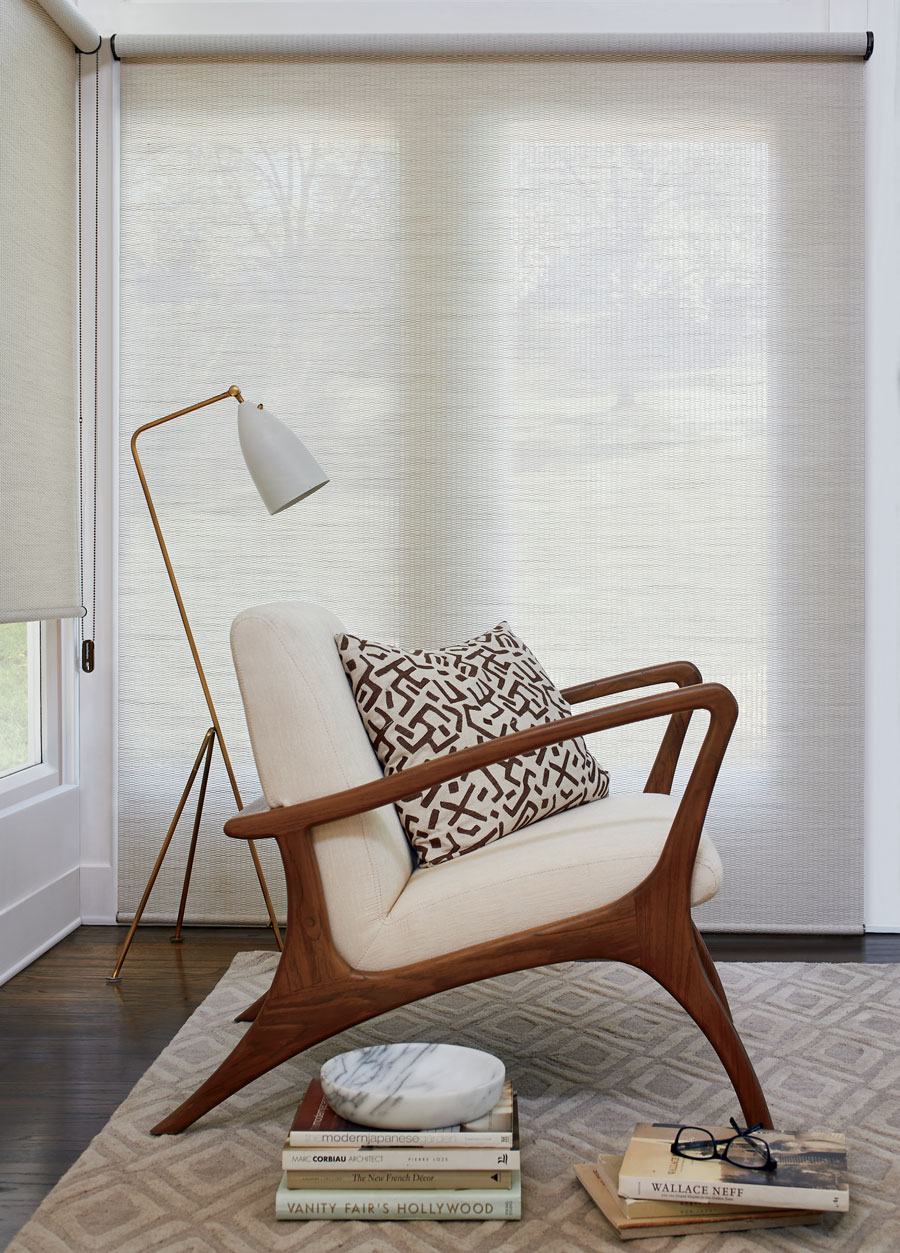 #8 Dark + Light
This time of year, we experience more dark than light. Consider shifting the balance throughout your home by replacing accent pillows and blankets with lighter colors. A simple way to brighten your home is by putting away dark accent pieces and replacing them with lighter colored items. In a few months, you'll be back to adding dark elements again to find a new balance. 
The Window Coverings 
Don't leave your windows bare, explore ways to brighten your home with window treatments. Window coverings not only look beautiful but they filter light as well. The appropriate product can transform harsh glare to a comfortable, useful light that benefits your family.  Ask one of our experts to help you choose the best product for your home.
#9 Put the Top Down
May we suggest a client favorite? Top down shades provide privacy and light control, all while illuminating your space with natural light. The opening at the top allows outdoor light to pour in, flow across the ceiling and brighten your home. Most of the day, you won't even need to turn the lights on.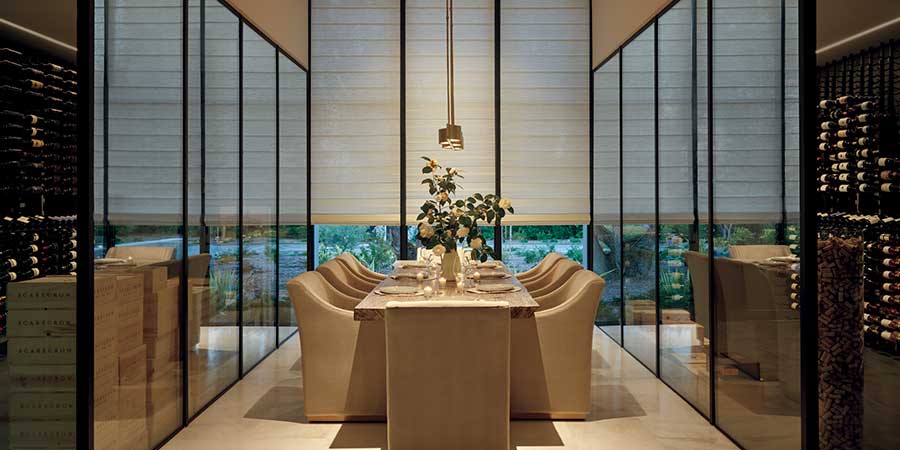 #10 Sheer Shades
Sheer fabrics work well to brighten and elevate the look of your home. Create a beautiful atmosphere with sheer fabric shades that remove glare and create the perfect soft light.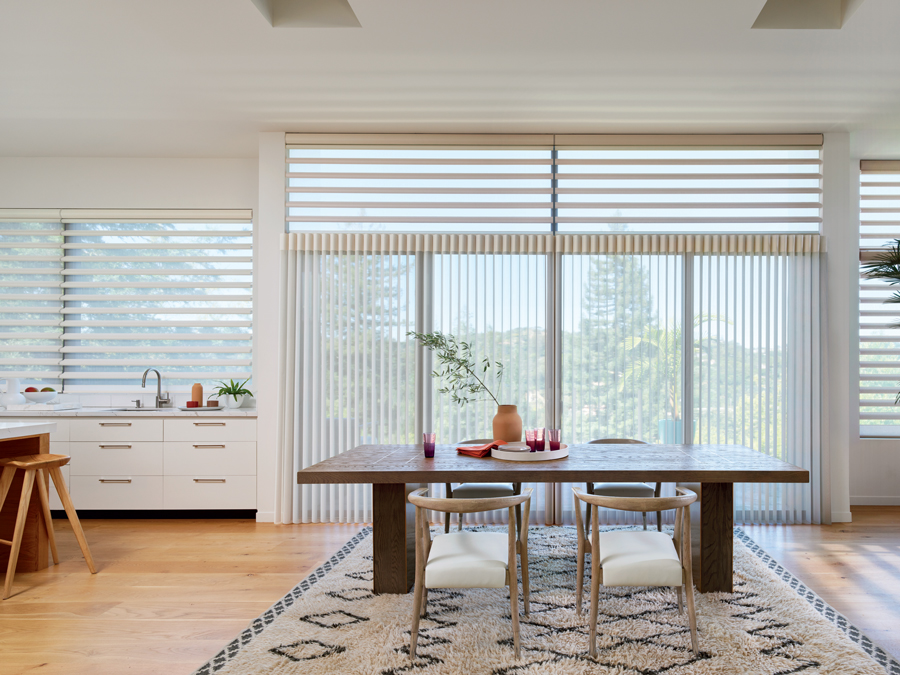 It's never been easier to brighten your home this time of year. If you're still unsure, we can help put these 10 ideas into action. Contact One Stop Decorating for help with your winter project-we can send a consultant to your home or you can visit our design studio to view our products. Contact our team for a FREE consultation. What are you waiting for? Make your home the perfect retreat all year.