Be Mindful with Your Open Floor Plan Space
There is such a possibility of feeling too open, or barren. In a large space, it's important to be intentional with all the space you have! That's not to say that every square foot should be covered in furniture, art, or decor. In fact, having some white space (space that's intentionally left bare) is crucial too. Finding the right balance between the two is key!
Utilize the Openness
Similar to leaving some white space, keep in mind the scale of pieces you're bringing in as well. Large, bulky furniture will crowd the space and leave it not feeling as open as intended. Another tip we love for placing furniture is to consider room layouts. Make the space make sense!
Sometimes Less is More
Cohesion will be your best friend in an open floor plan home! No, not everything has to be "matchy-matchy." But, keeping in mind a color palette and style you love will help all the pieces you curate fit right in together! Being consistent with flooring and wall color is another way to make the large space all work together. Then, on top of flooring, you can break it up with area rugs to ground the spaces.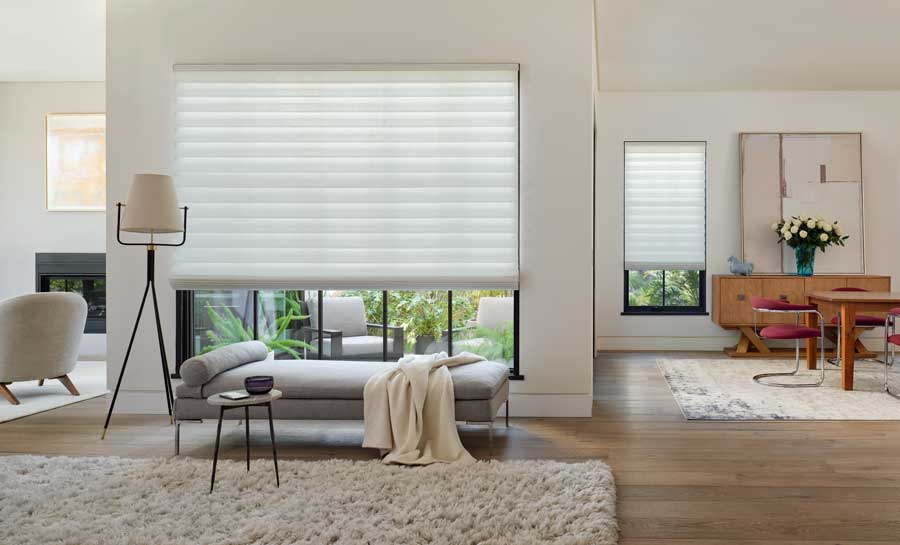 Lighting Plays a Role Too
Lighting, whether natural or artificial, plays a big part in how a space feels! Having multiple layers of light–think windows, lamps, and overhead pendants or chandeliers–allows for the perfect atmosphere no matter the time of day. Consider location of lighting, temperature of the bulbs, and which type of light will help you achieve the mood you want in each section of the open floor plan.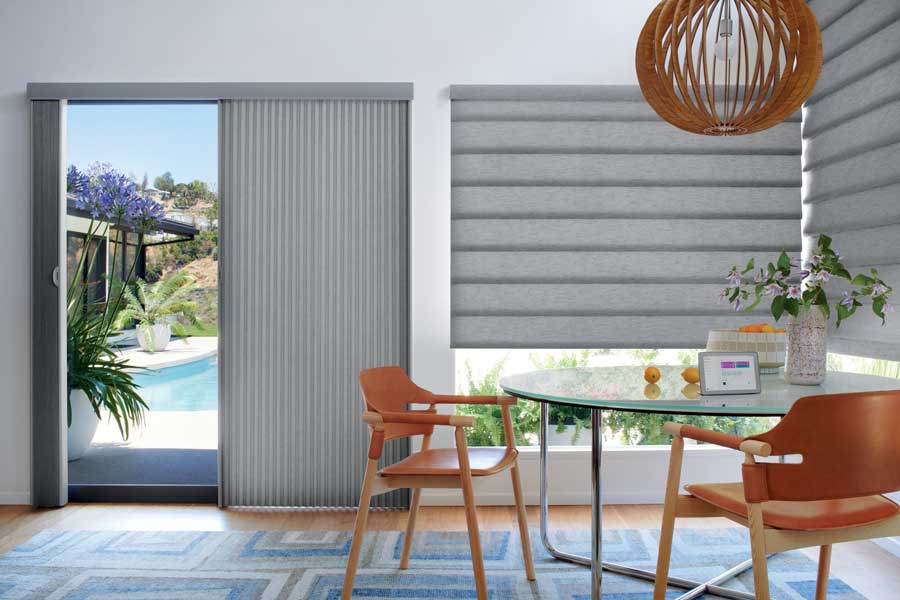 How Window Treatments Work in an Open Floor Plan
This is another spot for cohesion and coordination rather than everything being exactly the same. With our vast array of treatments–draperies, shades, blinds, and shutters alike–you're sure to find the selection you love for your space. Even an open floor plan surrounded by windows and doors? We have you covered! You deserve to have the right treatments that will cover your windows and doors in the style you love, while also bringing unmatched functionality.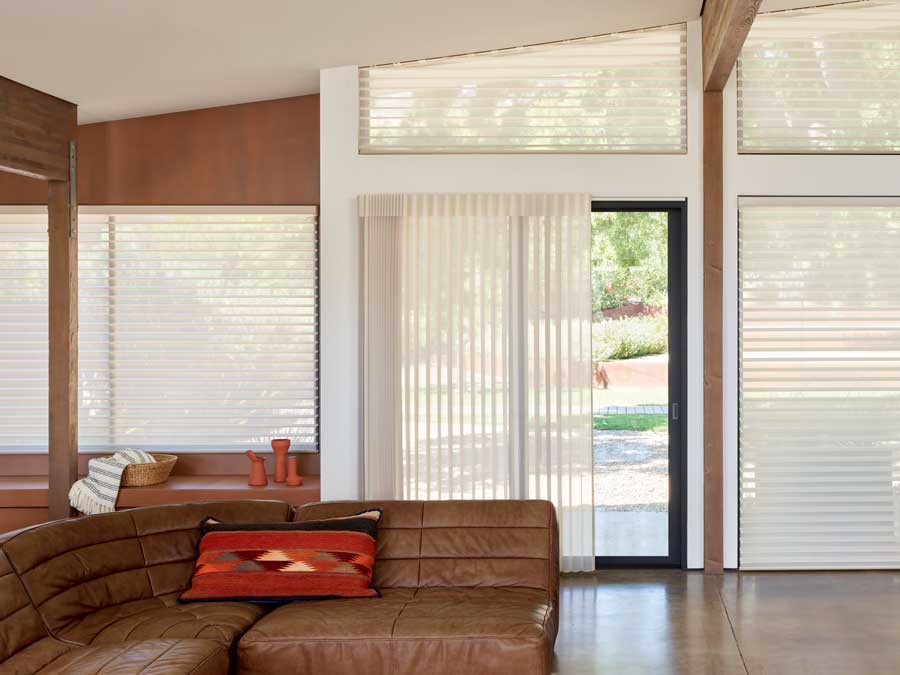 Say "Hello" to Energy Efficiency
One common woe we hear from people with an open floor plan is that the energy efficiency can be lacking. A large space, often with higher ceilings, and no doors to section off each room–the drafts on cold days and heat on summer days will travel through the entire space. This is where window treatments come into play again! Not only will they help to insulate the windows, keeping the weather outside, but they will also help to protect your interiors from damaging UV rays.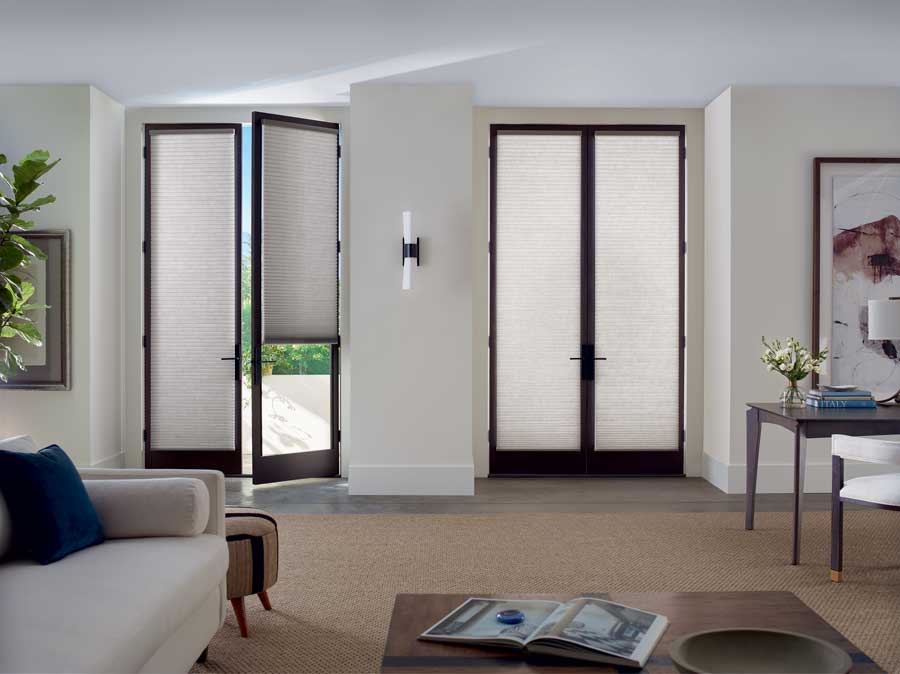 Can We Help with Your Open Floor Plan Home?
Are you now feeling ready to tackle designing your open floor plan space? Our team of experts is here to simplify the process all while making your dream home come to fruition! The right window treatments help to set the entire tone of the space, making them a great first step in the design process. Contact us today to get started with your FREE in-home consultation.