A new year is always a welcomed fresh start! On top of the usual excitement, the Pantone Color Institute's color of the year 2021 was recently announced! They switched it up this year, choosing not one, but two colors–a shiny yellow paired with a cool gray neutral. Their annual color trends report introduced us to "Illuminating" & "Ultimate Gray" this fall, but let's get to know them better…
The Story Behind the Color of the Year 2021
Pantone doesn't just select their favorite color off a long list, but there is always a little story that goes along with it. Yellow represents happiness and joy, while gray emulates a sense of coziness and comfort in a space. Yellow also can represent sunshine and the calm after a storm.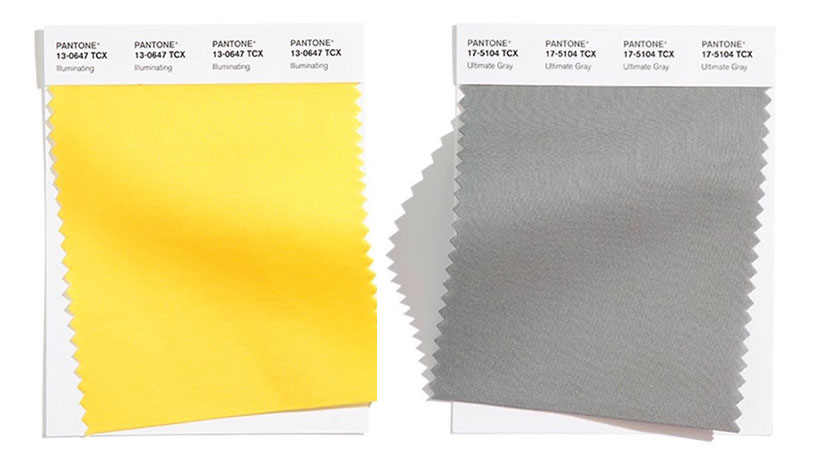 Yellow's Not Your Favorite. What Next?
That's why this color palette is so dreamy for this year! Since the bright, bold yellow is also paired with a neutral gray, you can choose your favorite shade for a pop of color and balance it all out with your go-to neutral. We have a few ways to add color to your home this year…
Style Inside & Outside
This simple and quick DIY project will completely rejuvenate the front elevation of your home: painting the front door. Some colors we most often see for this are black, red, and aqua. But this is the perfect place to add a pop of your favorite color! Just look how happy and inviting this yellow door looks.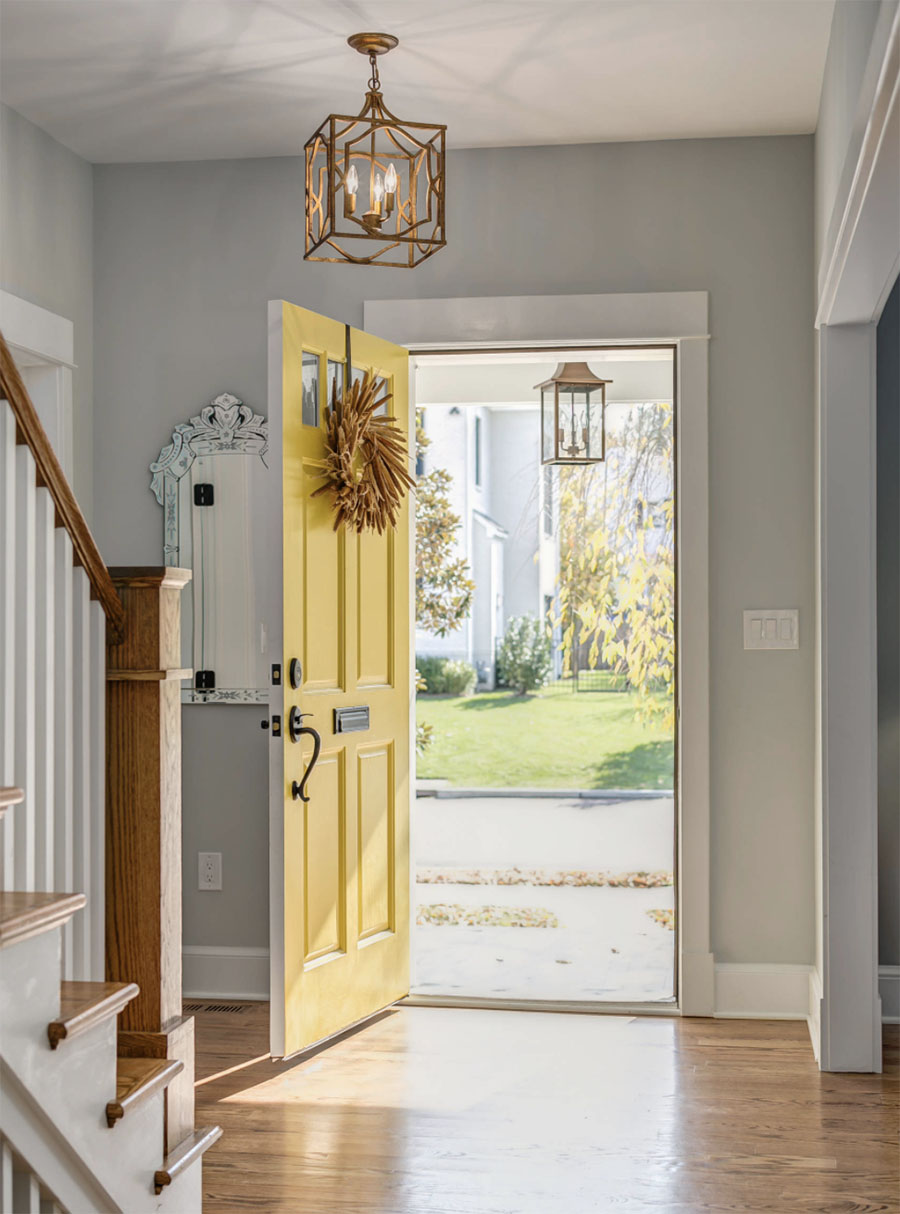 Stylish & Fun 
Adding a bright color to a space in your home brings a fun, lighthearted feeling to the atmosphere. On top of that, your personality really shines through the design choices you make. Whether you start small by switching out a few throw pillows, or go big by adding a decorative wallpaper, you'll never look back!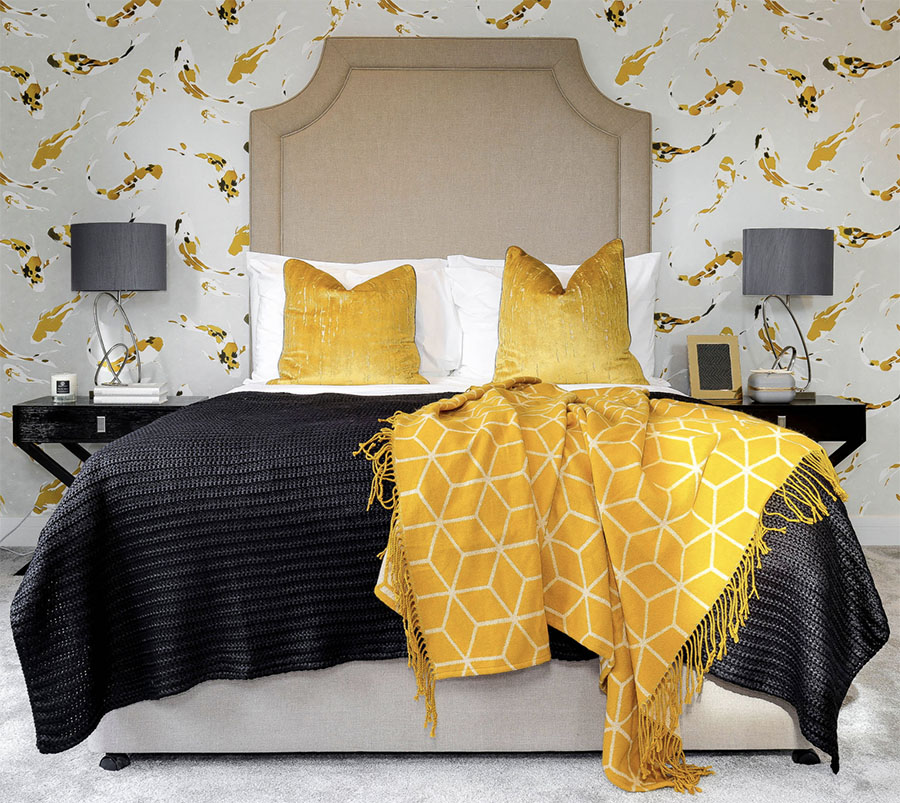 Start with a Small Project
You know you want to add color somewhere, but you're not sure exactly what color or where you'd like to put it? You're not alone! One way we recommend experimenting with your favorite pops of color are by adding it to a small space first, like this bumped out area below. It brings personality and charm in little doses.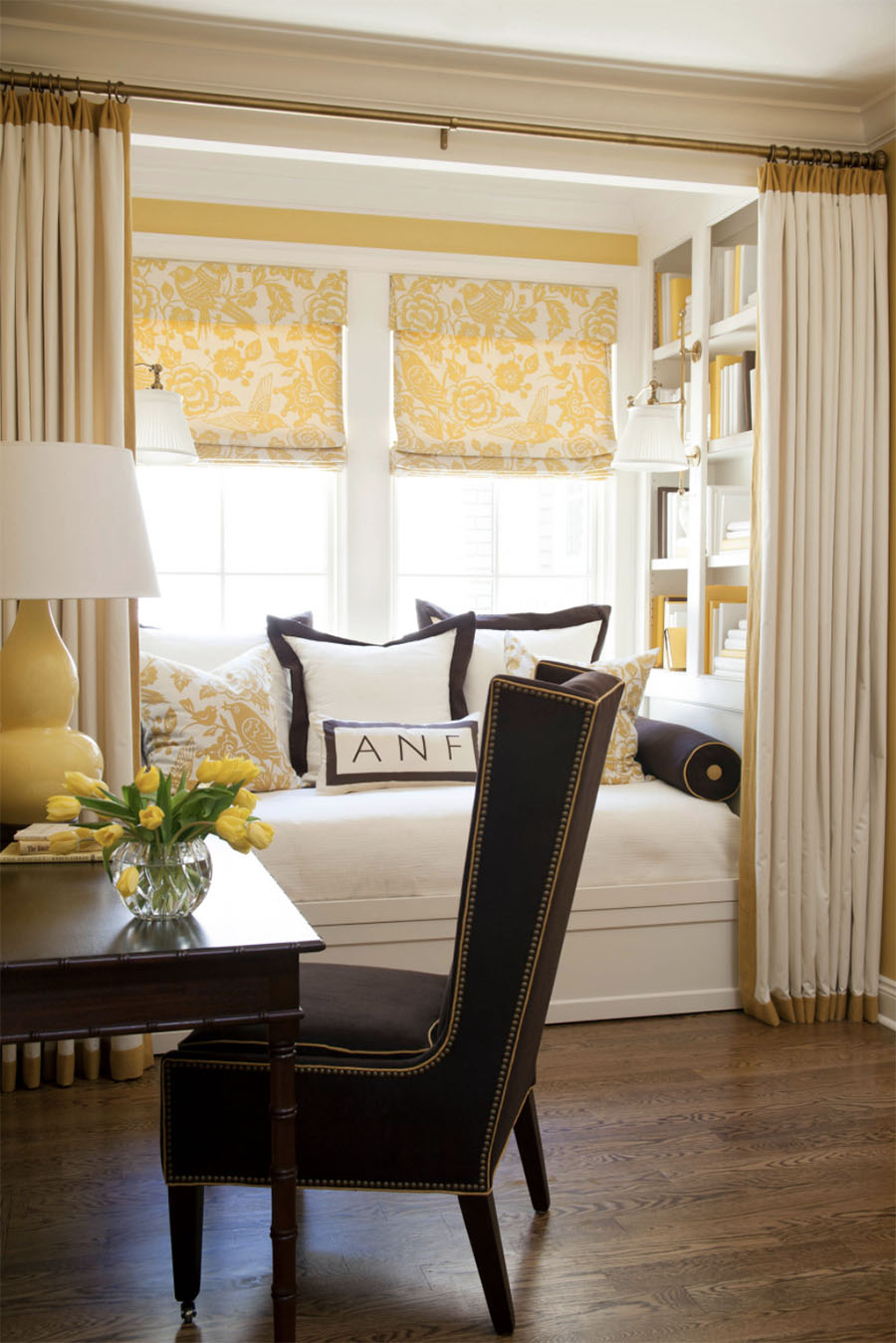 Let the Color of the Year 2021 Inspire You
2020 was a year for the books, and it left a lot of us diving into more home projects than ever. We are looking forward to this year with excitement, and we're eager to help you transform the spaces in your home you've been longing to switch up. Our team here at One Stop Decorating is here for you! Contact us today for your FREE consultation.