Who doesn't love a good room transformation? Today we're bringing you five beautiful room redos, to show off the look both before and after window treatments. The right coverings will serve your space, not only for style, but function as well!
A Favorite Spot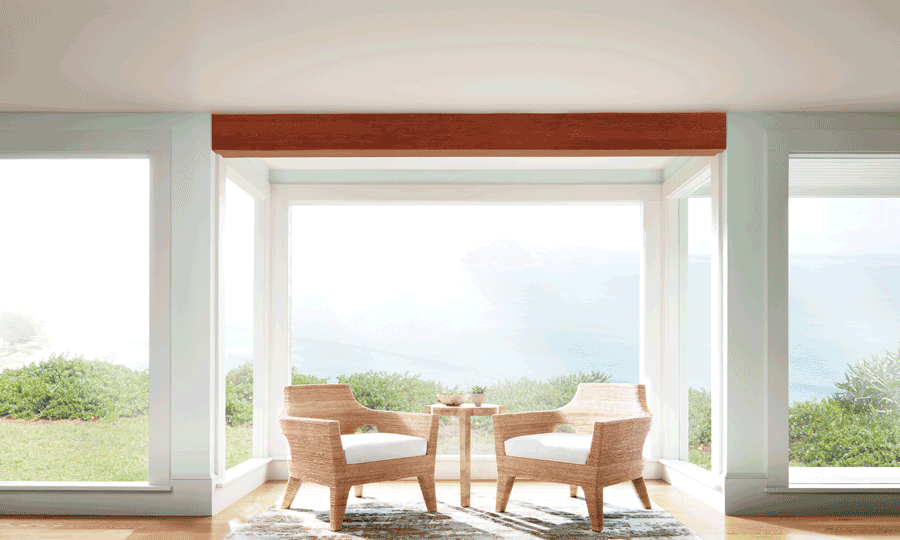 Notice how these interior shutters take this space from overly bright to extra cozy right away? Imagine sitting here with a good book and a hot mug full of coffee each morning. Shutters help to control the light, reduce glare, and add privacy all while still allowing you to enjoy the view outside.
We Love those Large Windows
We aren't the only ones who love large windows! However, it's not usually until after someone moves into a home with large windows that they realize those picturesque windows also have a few downfalls if not correctly covered. Increased interior temps, lack of privacy, and damaging UV rays inside are just a few of the problems that the right window treatments will take care of!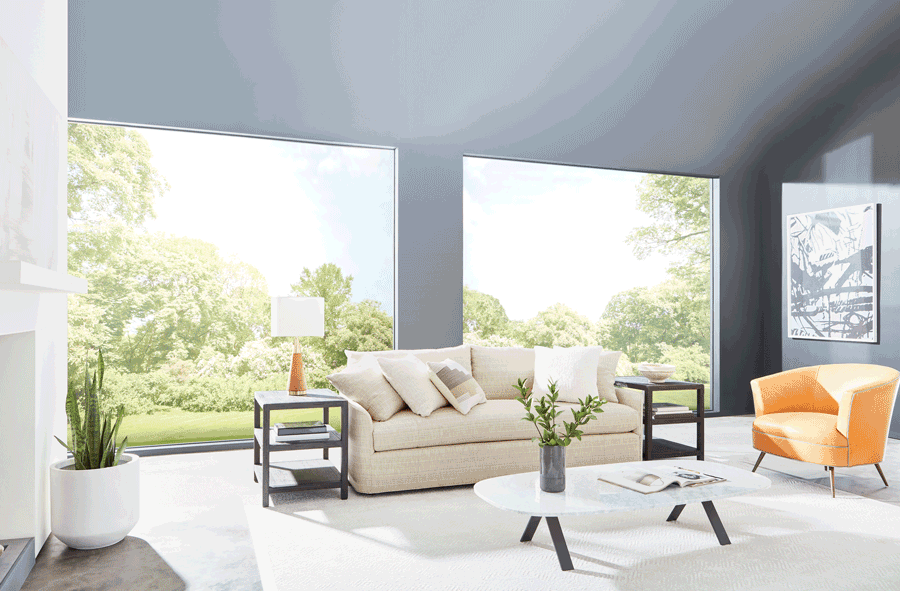 A Timeless Treatment
Oftentimes, when people think of blinds, the first thing to come to mind are those easily bent and tangled up metal blinds we've seen in decades past. We're here to tell you they don't have to be that way! In fact, blinds create such a timeless look in a space. They've been around for a long time and they're not going anywhere soon. It's a good thing the style of them is changing with the design trends we're seeing today. Whether you prefer a more cozy, traditional look with wooden blinds or a sleek, modern look with streamlined metal blinds, there are countless options to choose from.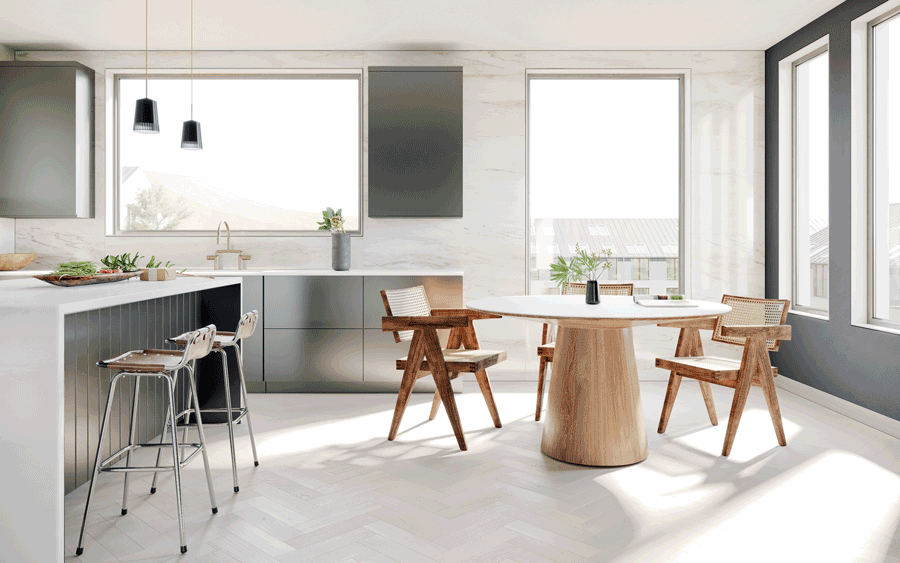 Desired Atmosphere
It's no secret that each room serves a different purpose in your home. Chances are, you're searching for different solutions for your bedrooms than you are for your family room. Some things to take into consideration are:
The direction and intensity of the natural light coming in
Your view
Temperature control
On-screen glare
Daily adjustments
If you want a treatment that marries style with ultimate convenience, smart shades are the solution for you. With a simple tap of a button or voice command, you can reach your desired atmosphere in each room throughout your home.
Just look at the before and after window treatments in this space below. Smart shades really make it that easy!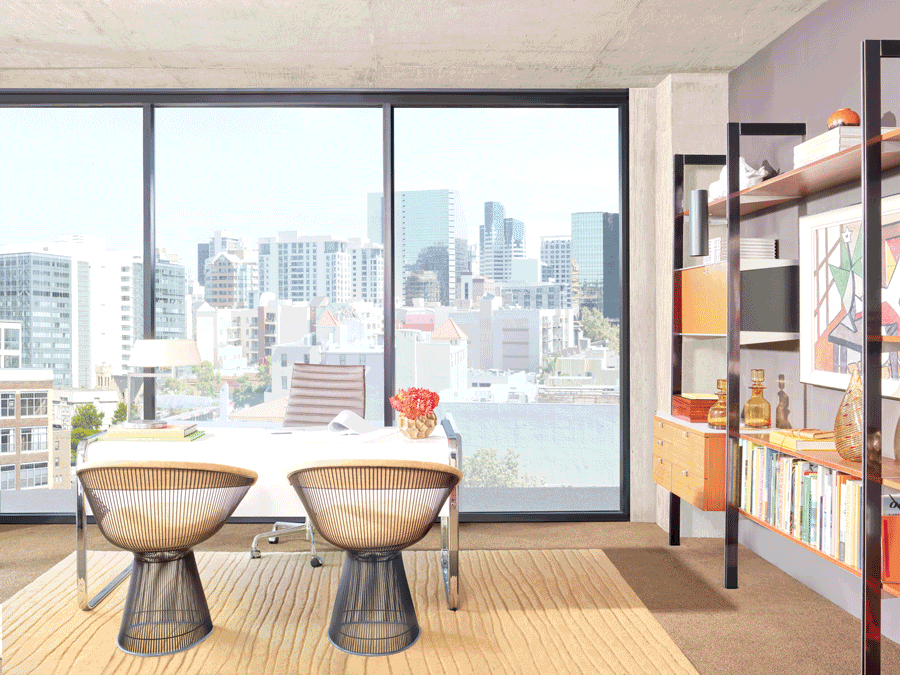 Harsh Rays
Along with the pesky glare that enters our homes regularly, did you know that the UV rays can actually damage your interiors? Walls, artwork, furniture, and hardwood floors are all at risk if your windows aren't properly covered.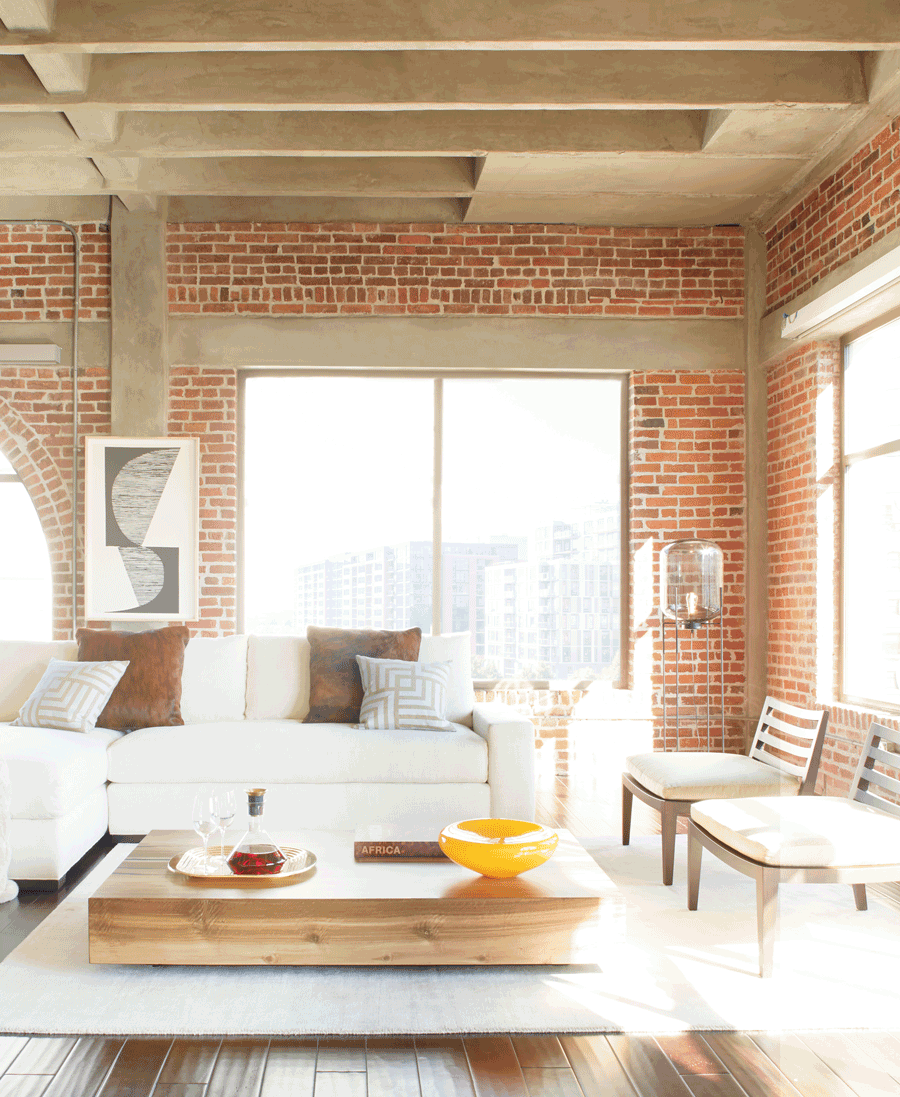 Before and After Window Treatments: Time for Your Transformation
Our One Stop Decorating team is here, and eager, to help you with your own before and after window treatments transformation. Give us a call, or stop by one of our showrooms, for help on finding the perfect treatments for each space in your home. Contact us today for your FREE consultation.