Black Trim Windows have become the preferred choice lately for new construction and remodels. From the outside, black trim windows provide tremendous curb appeal. From the inside, your home feels contemporary, sleek and fashion forward. So, how do you cover black trim windows without detracting from their look? We have ideas. 
#1 Roller Shades
Black trim windows are a very deliberate choice, which means you love the look and want to show them off. A popular solution is found in roller shades.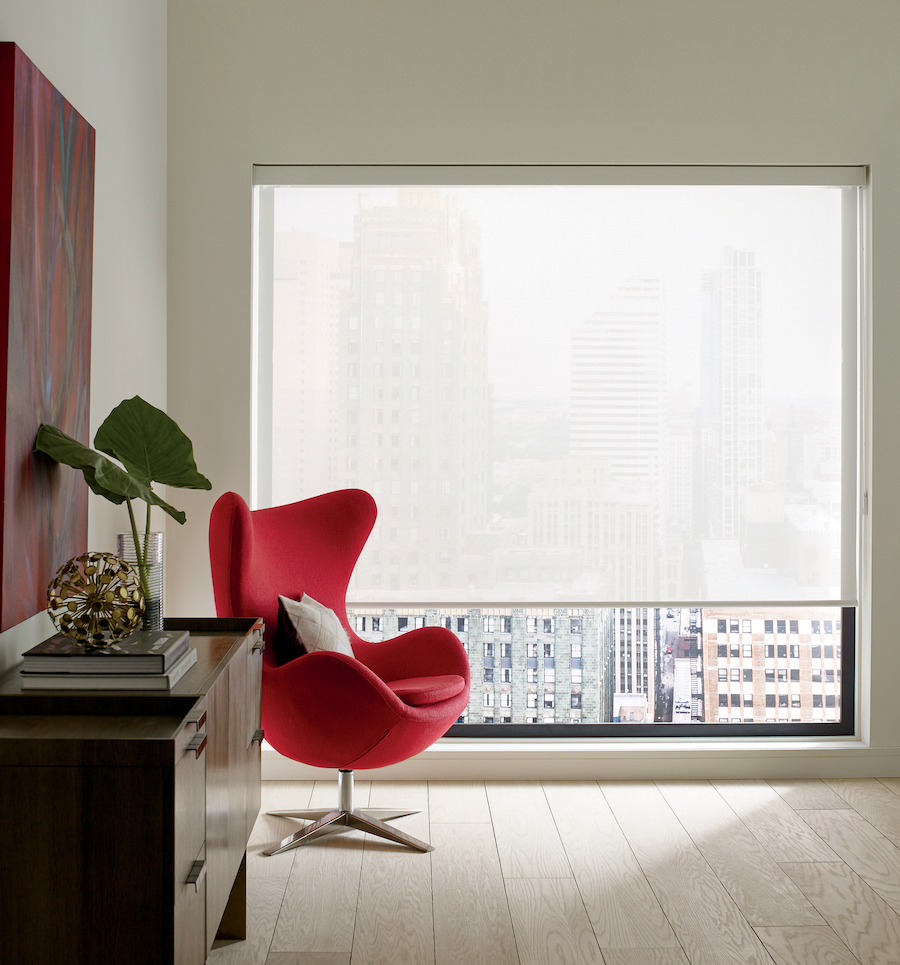 Covering black trim windows with roller shades allows for the privacy and filtered light you need. Let's not forget the added benefit of a slim and hardly noticeable treatment. Roller shades can easily roll up and out of the way, and if you choose a sheer fabric, your black trim windows remain visible even when shades are drawn.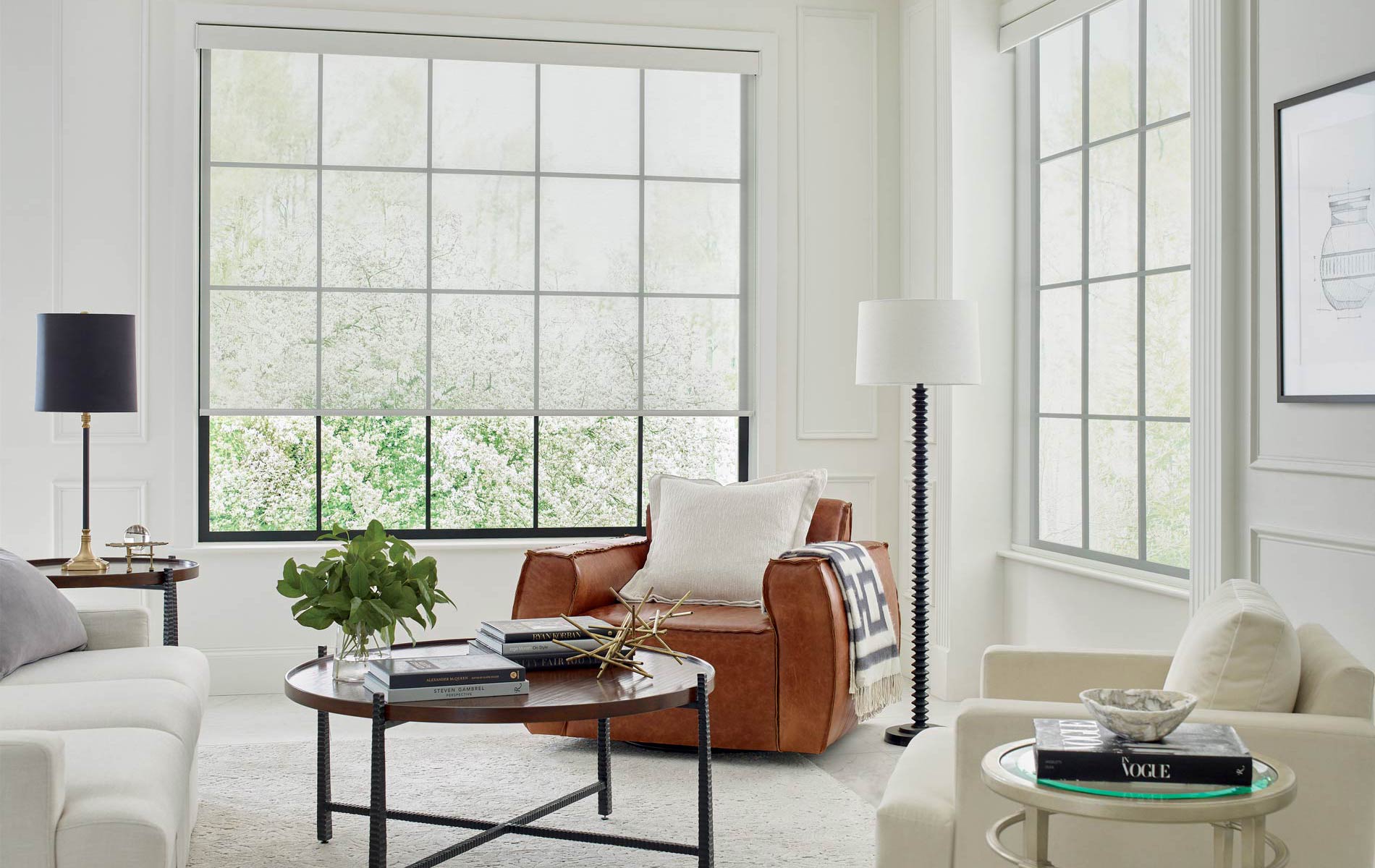 Want options? Try the dual shades feature to cover black trim windows. With two positions, dual shades provide both view-through capability and room darkening; simply adjust the secondary shade into place and you'll obtain the privacy you need.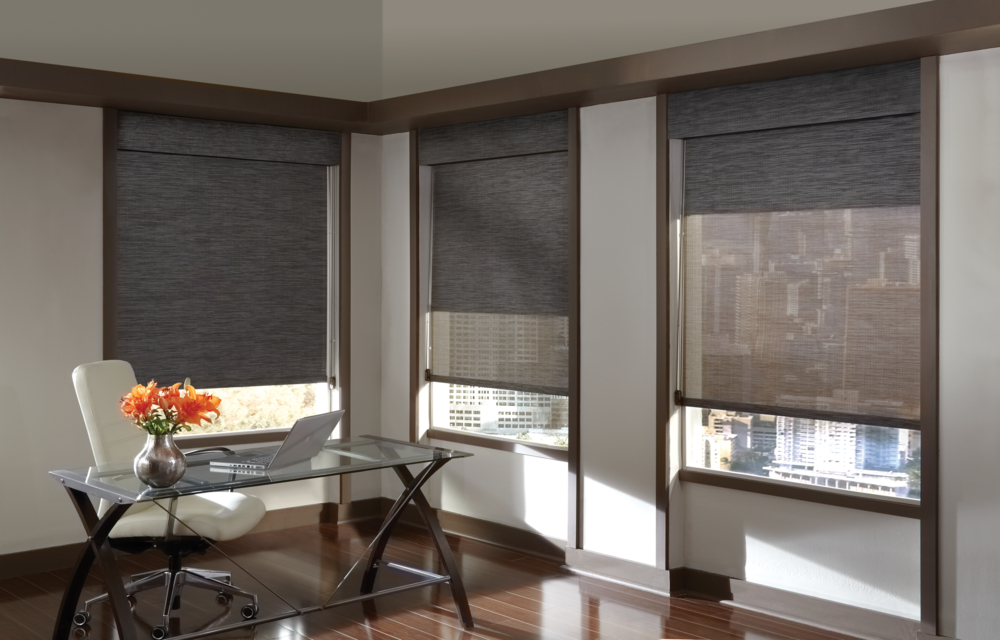 #2 Sheer Shades
Sheer shades are another popular client choice. Their versatility allows for great light control, privacy and you won't lose your view-through to the outdoors.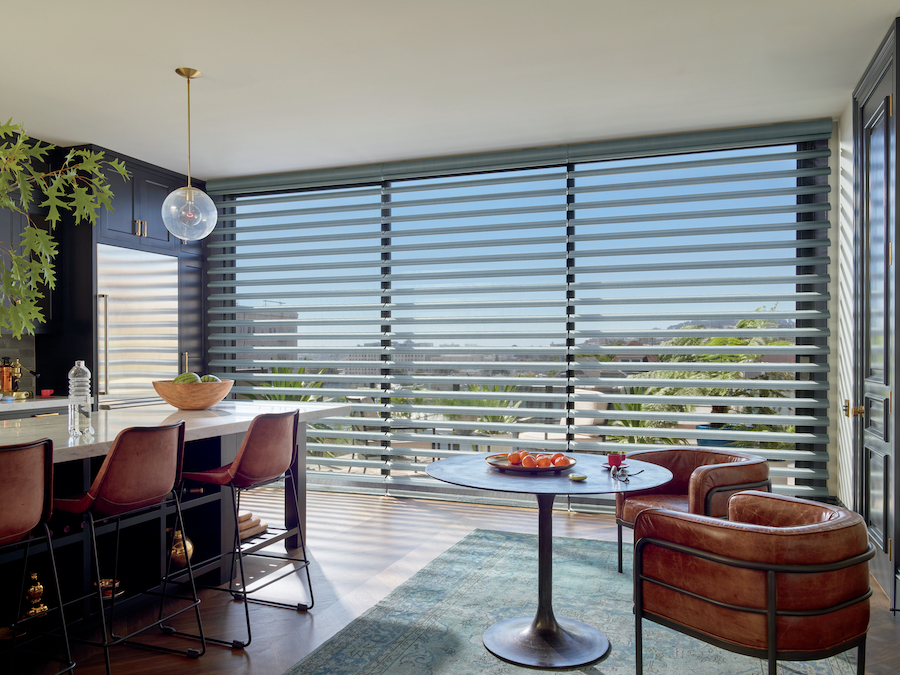 There are so many additional features available within our product line. It's your choice between dual shades to all-in-one control. We can help you decide what upgrades are right for you.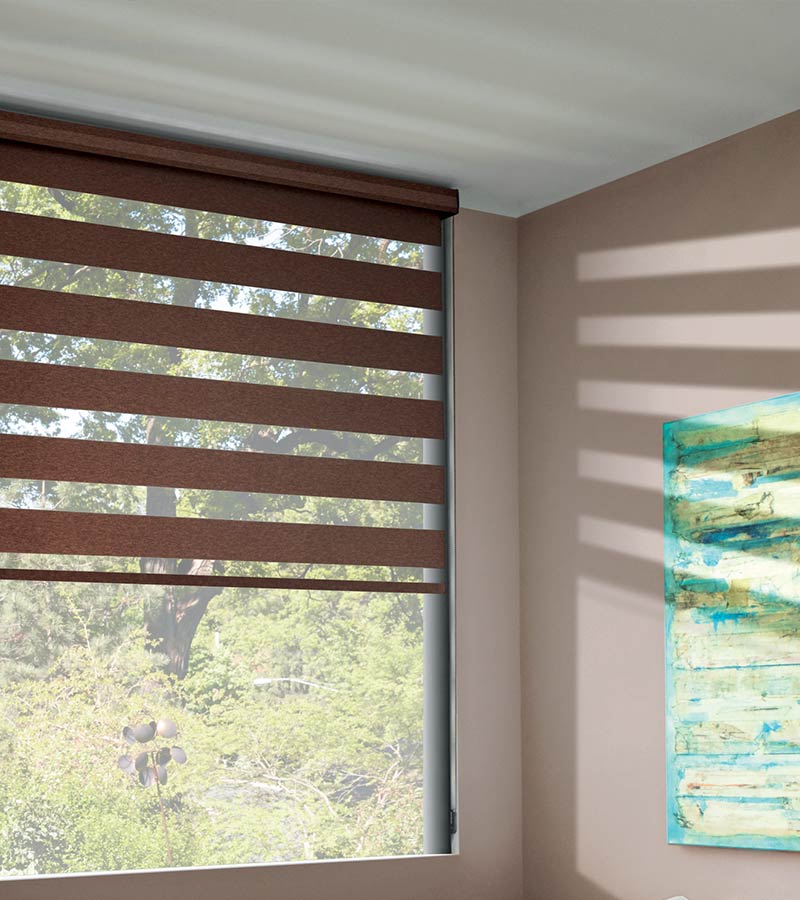 When you go to cover black trim windows, first consider the overall look you are trying to achieve. Maybe you prefer the shades to blend in with the frames? Then choose something dark. Or, if you want more of a contrast, we have a variety of light colored fabrics available too.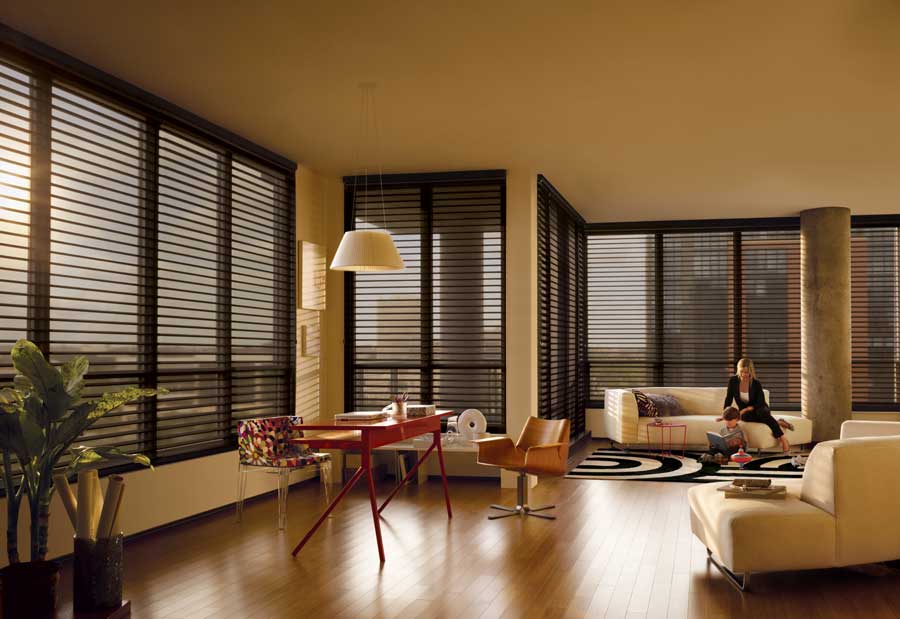 Another option is to select shades that offer more flexibility. A system with dual control allows you to enjoy the black trim windows both ways; covered up for privacy or exposed for their contemporary look.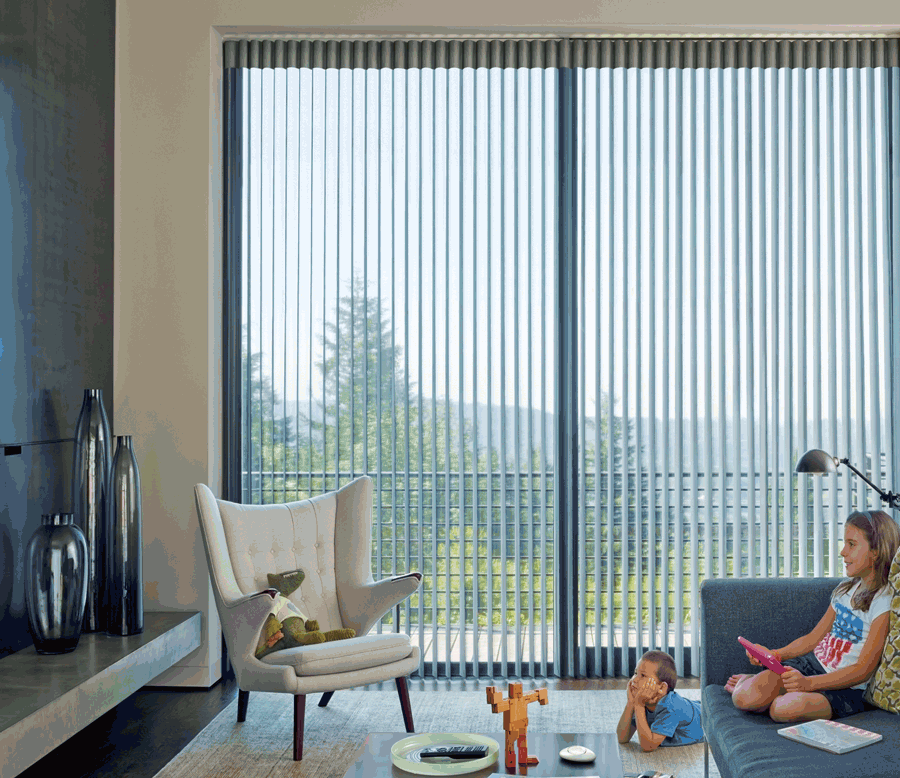 #3 Roman Shades
The roman shade is a timeless choice. When you decide to cover black trim windows with romans, you'll see how the luxurious folds complement the window trim by adding dimension. This product selection brings an extra element of style to your space.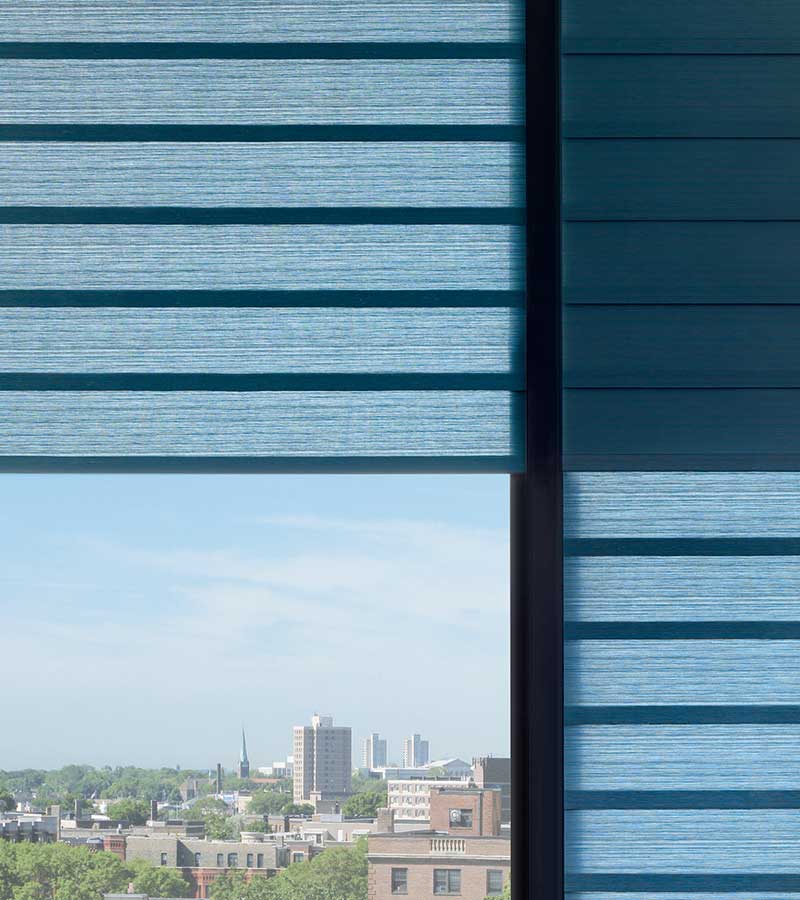 #4 Honeycomb Shades
Honeycomb shades are proven problem solvers! These shades will complement any window and help with your energy efficiency struggle. If your black trim windows are being attacked by intense heat, don't despair–honeycomb shades will help keep the temperatures comfortable.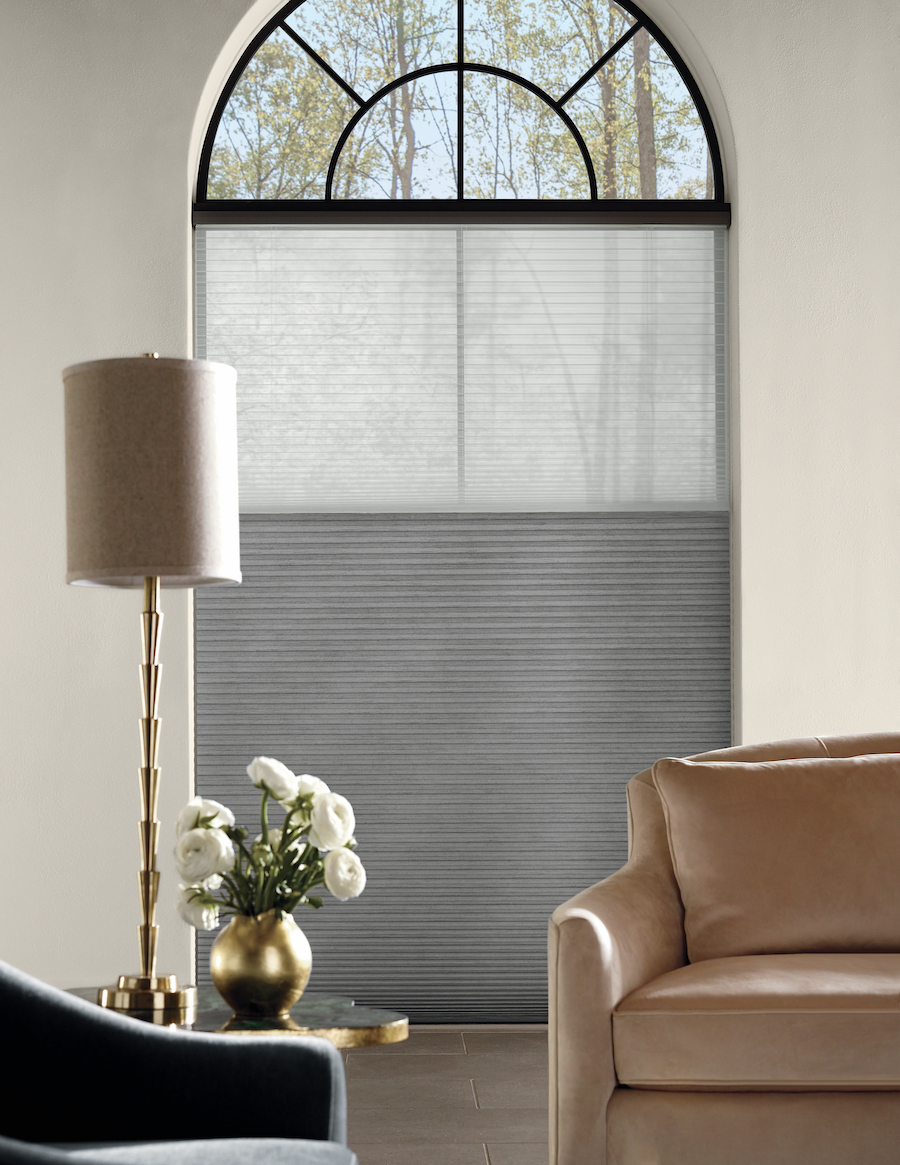 Let's remember, the choice of fabric matters when choosing window coverings. Your treatments can impact the overall look of your room. Think about the finished project and choose accordingly.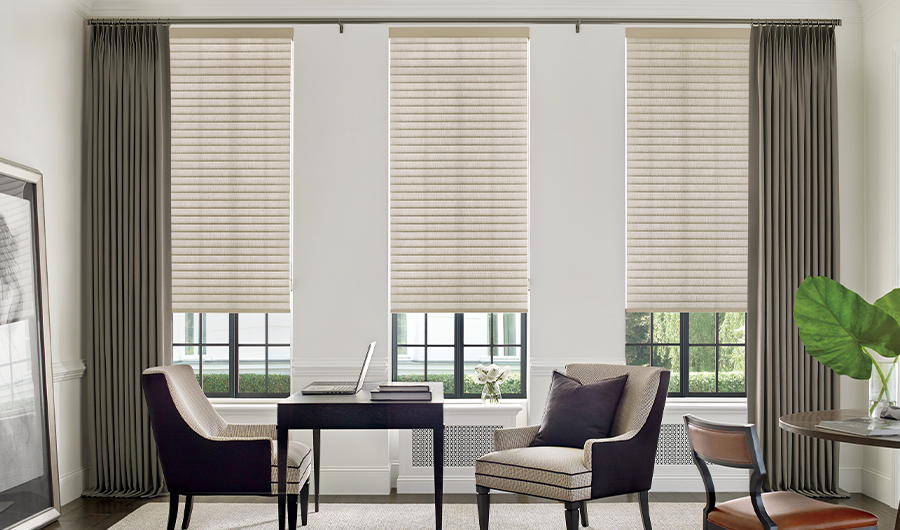 Style comes at a High Price
Are you loving the trend of black trim windows so much that you're considering replacing your existing windows? Stop right there. Replacing windows is expensive, and will it be worth the investment? After all, you plan on covering the windows in the long run. If it's the look you want, we can help. Create a designer look without the huge price tag. We can customize your treatments and create the contrast you're dreaming of with designer trims. Take a look.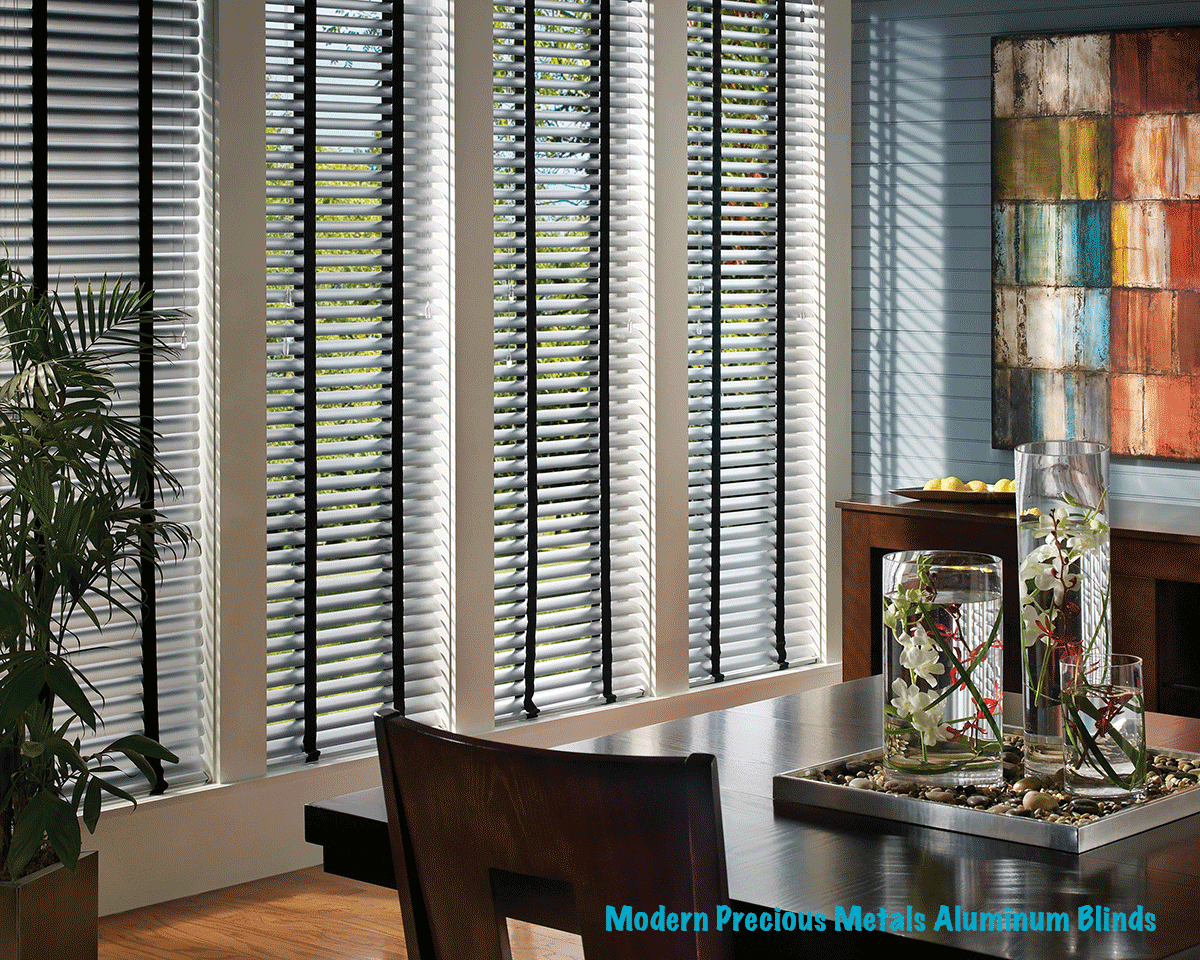 Look here. We use interior shutters to frame out the windows. Look at the contrast we have created without replacing the windows. With the money you've saved you can add your favorite features.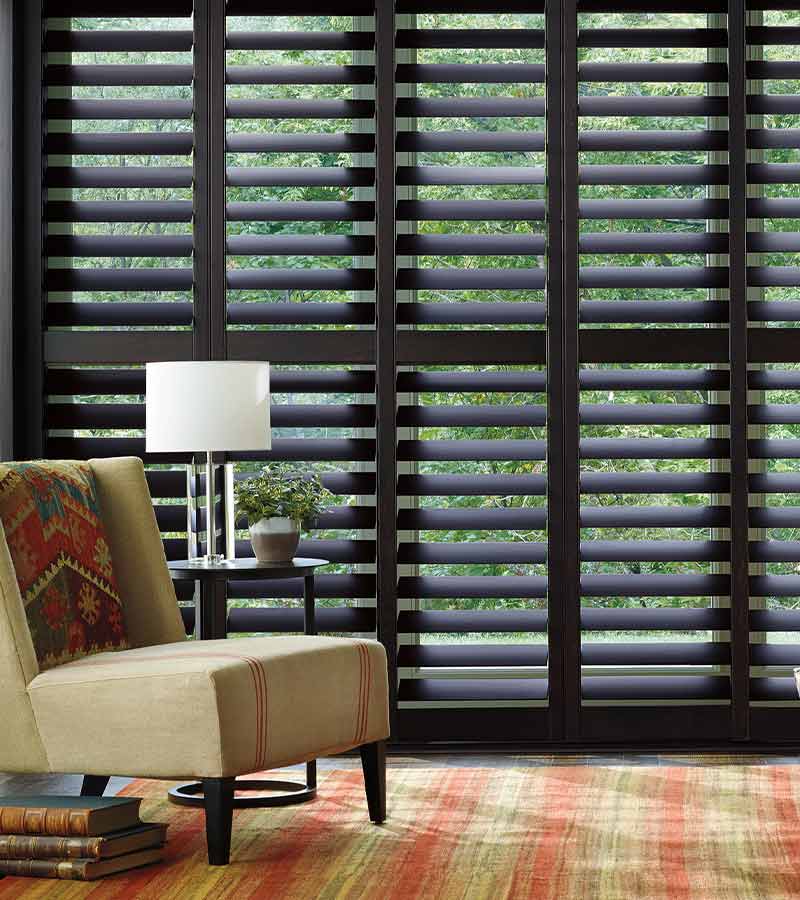 Need to Cover Black Trim Windows? We Can Help!
Covering black windows can be a delicate task. We can help! Our expert designers are experienced in covering all types of windows and can point you in the right direction. We invite you to visit one of our showrooms in the Great Kansas City Metro area to see in-person what we can offer. Touch and feel our luxurious fabrics and learn about cutting edge features being offered in window treatments today. Set up your FREE Consultation.