Summer has arrived and that means so has the heat. Are you staying ahead of the harsh sun's rays by having the best energy efficient window coverings? They make a huge difference in your home's comfort and we are here to explore your options.
What Are the Benefits of Adding Window Coverings?
Many people make the mistake of thinking replacing the whole window helps make it more energy efficient. This is not the case because adding shutters, blinds, shades, or drapery you can keep the heat out and extend these benefits:
Have natural light without the heat
Get better sleep with room darkening
Compatible with smart home technology
Adjustable privacy
Coordinate your interior style
Reduced glare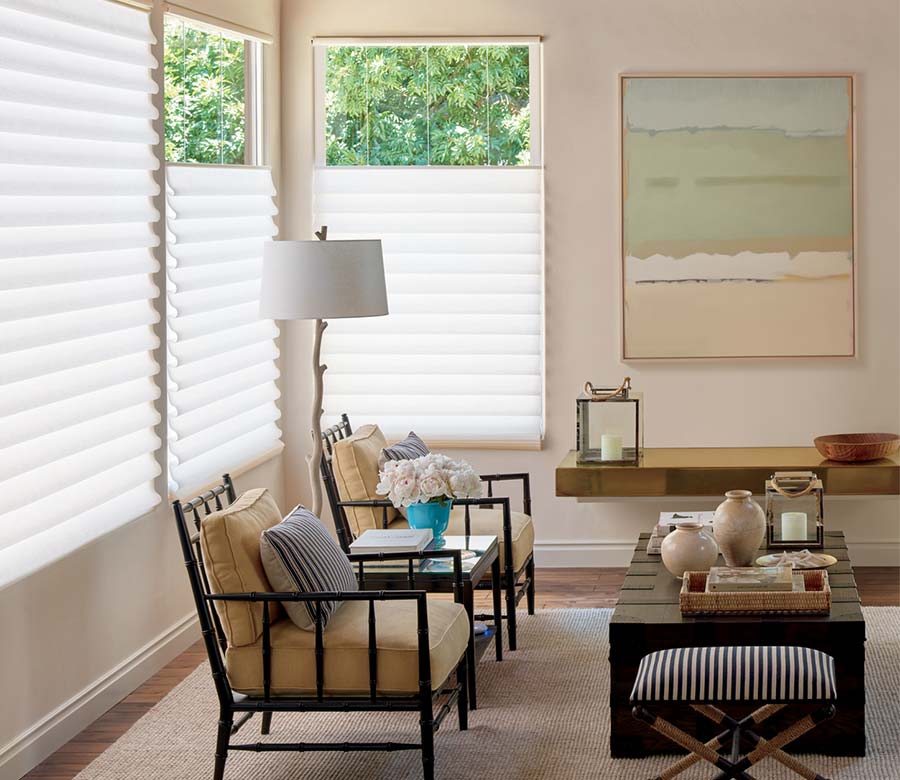 Energy Efficient Window Coverings and Their Features
The window covering game has changed drastically in the past few years to the better. The emphasis is on your comfort, safety, convenience, and of course best energy efficient features for your home. The users are the number one priority and with all the innovations it's easy to fall in love.
Automation: Smart shades integrate with your smart home technology with just a voice command or with one button
Dual Shades: Two shades on the same window for soft lighting & full light blocking options
Top Down: The top of the shade lowers enough to let in light, while keeping your privacy
Tricky Windows: Tilt & Turn windows, specialty shaped windows or glass doors can feature custom coverings
How Do They Work?
Insulating Design
The insulating design of shades are specially engineered to keep the heat out. They are developed to directly stop air flow, keeping the heat at bay and out of the home.
Innovative Techniques
There are also options like interior window channels. These help reduce light gaps so the sunshine never has a chance to make it into the home. Because of this, you'll stay comfortable and happy.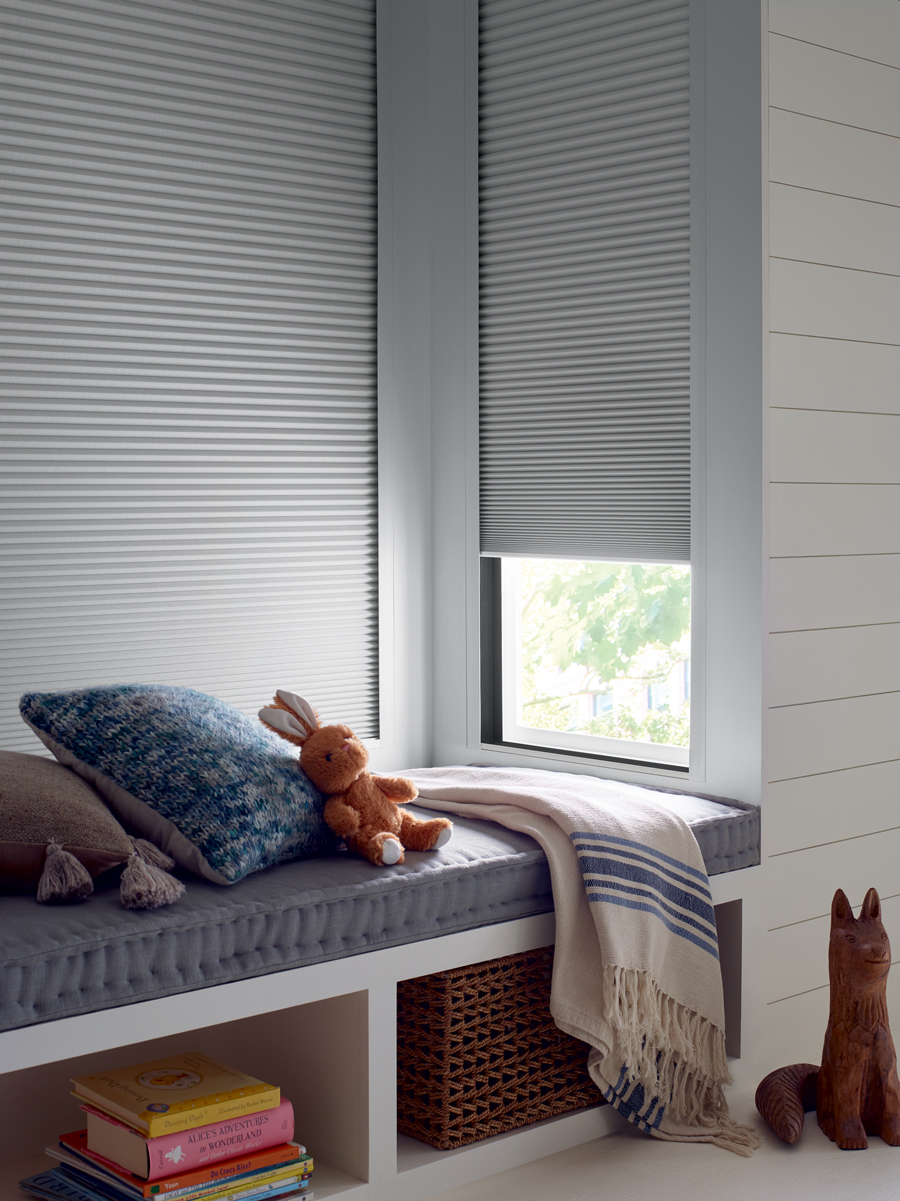 Smart Home Technology
We all appreciate a good schedule and your window coverings shouldn't be any different. With this innovative technology it's easy to adjust them to your liking and have them scheduled so you don't even have to lift a finger.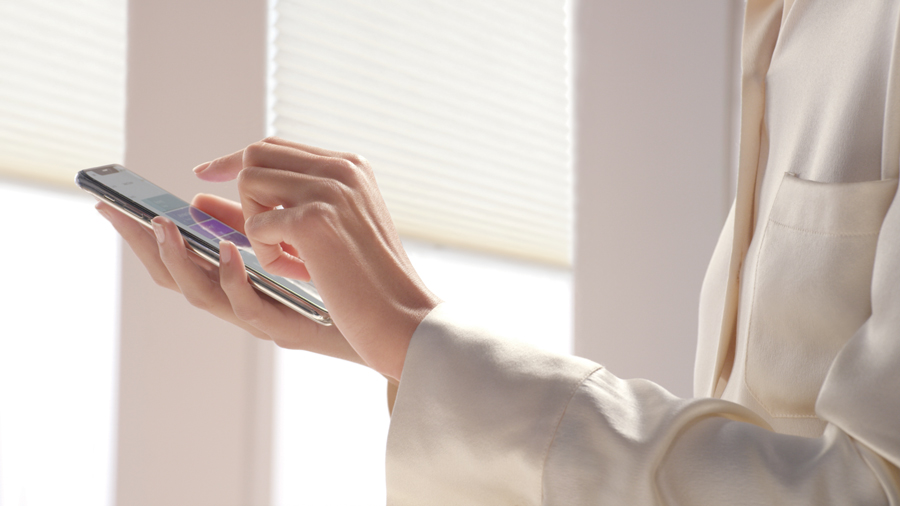 List of the Best Energy Efficient Window Coverings
For a more convenience list of window treatments that can block the sun and keep the energy expelled at a minimum, check out our energy efficient solutions page
Honeycomb Shades – The technology of cell placement helps trap air and prevent energy loss. This holds true no matter what the season is. It helps homes stay warm and cozy in the winter and cool and crisp in the summer. There are many options to choose from with this characteristic.
Roman Shades – Layers on layers of fabric is what makes this type of shade one of the best energy efficient coverings. They naturally prevent the movement of air to prevent energy loss.
Roller Shades – They can block out heat that is on its way to cause damage to your home's interior and increase the temperature. Hunter Douglas has combined the efficiency of cellular shades with the roller shades for the Sonnette™ collection. It's not to be missed out on!
If you've been dragging your feet finding a cool solution for these hot summer days let us help. Our team at One Stop Decorating doesn't want you to take the heat any longer. Stop by to see our showroom or schedule your free in-home design consultation. Contact us today to beat the heat.