Roman shades have been a staple in homes for a very long time. How long? Believe it or not, their history dates back to Ancient Rome! As is the case of most groundbreaking inventions, roman shades were born out of necessity. Romans, would hang wet cloth over windows to protect their interiors from dust and debris.The rest is history! Today, choosing roman shades is simple with styles and fabrics fit for a king. Define your style. 
Choosing Custom Fabrics
Roman shades are a popular choice in window treatments for many reasons. Most importantly, adding roman shades to your home adds a personal touch. Our clients are amazed by how they can complement the decor of their homes by selecting fabrics from a wide range of styles. We offer a huge selection, starting with soft neutrals in subtle patterns, to show stopping colors and prints. Choose roman shades and make a statement!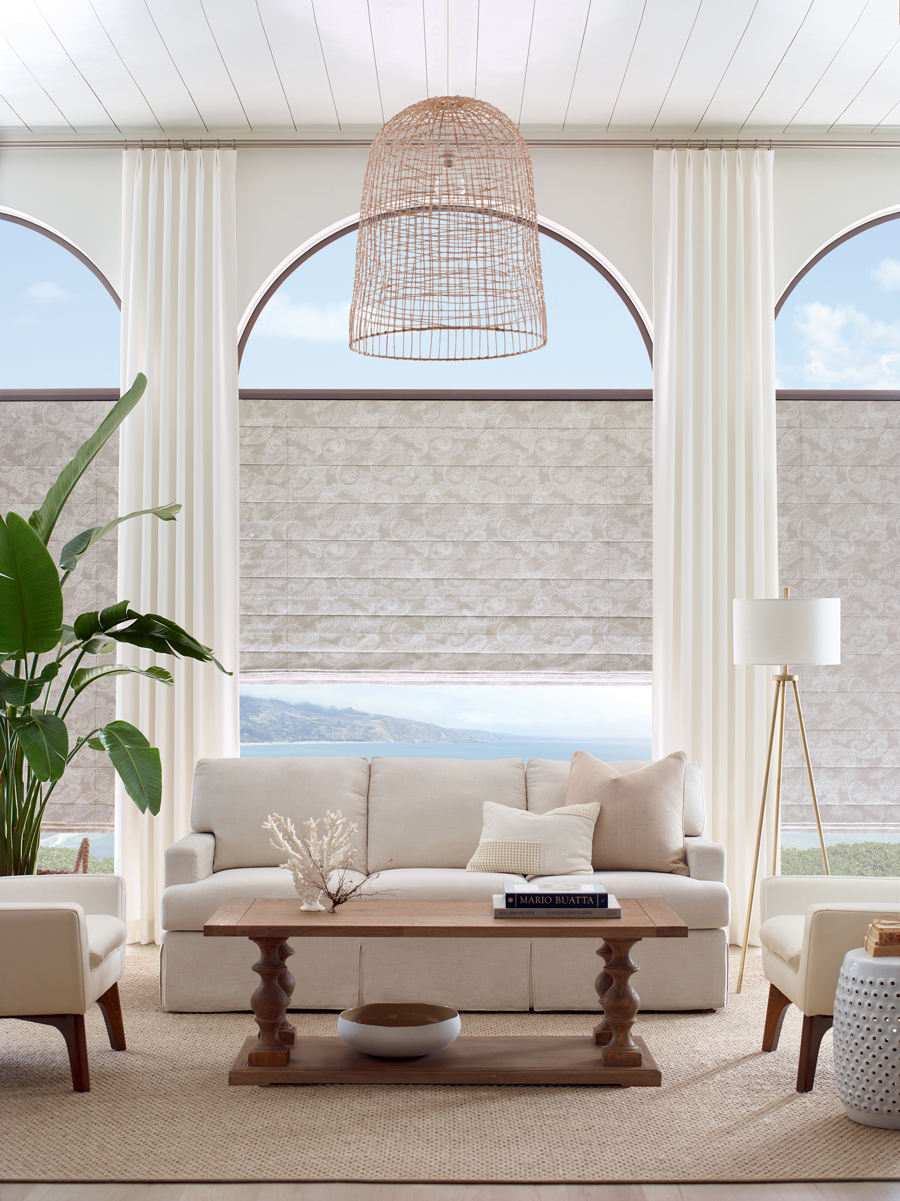 Cascading Designs VS Flat Stack
Did you know there's more than one style of roman shades? Two of those design choices refer to the folds: waterfall and flat stack. Each offers their own unique look, but the function remains the same. Here's how: Roman shades fold as they rise and then unfold and fall into place when they are lowered. When choosing roman shades, you decide the look that works best for your space. Whether it's the softer, curved look of cascading romans, or the uniform look of flat stack, they both will add beauty to your home.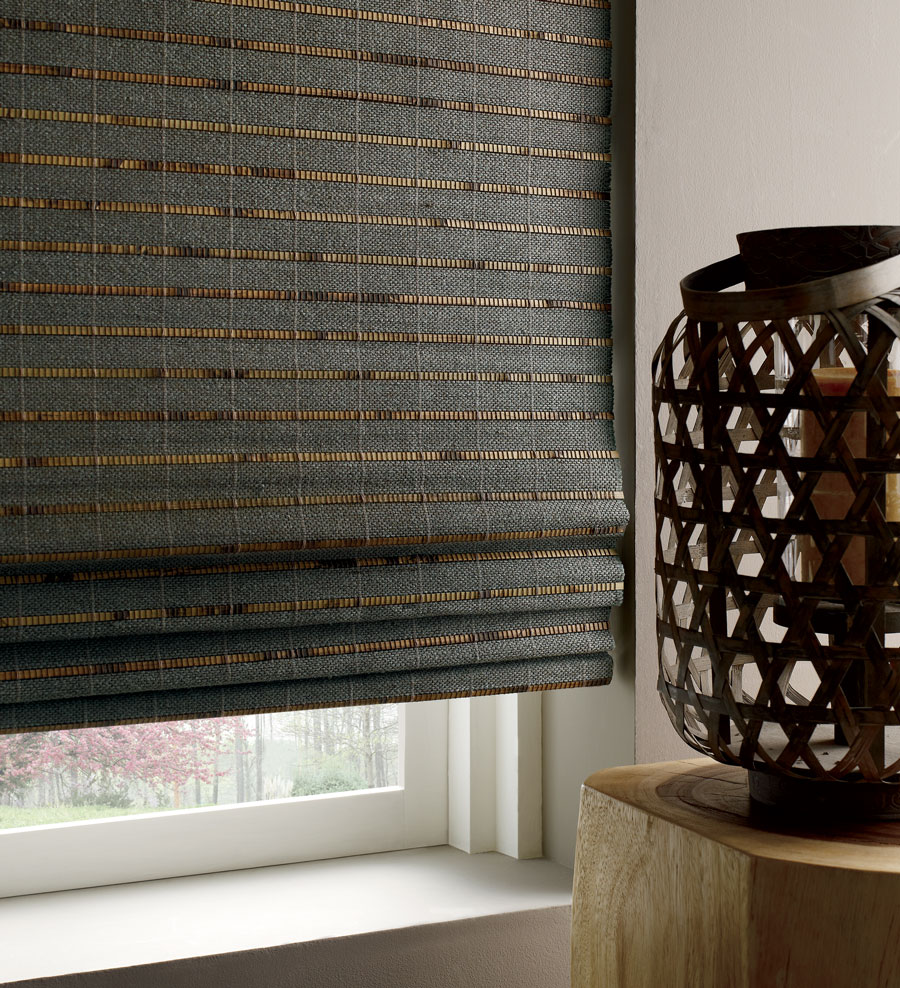 Here's an example, both stunning accents to your windows.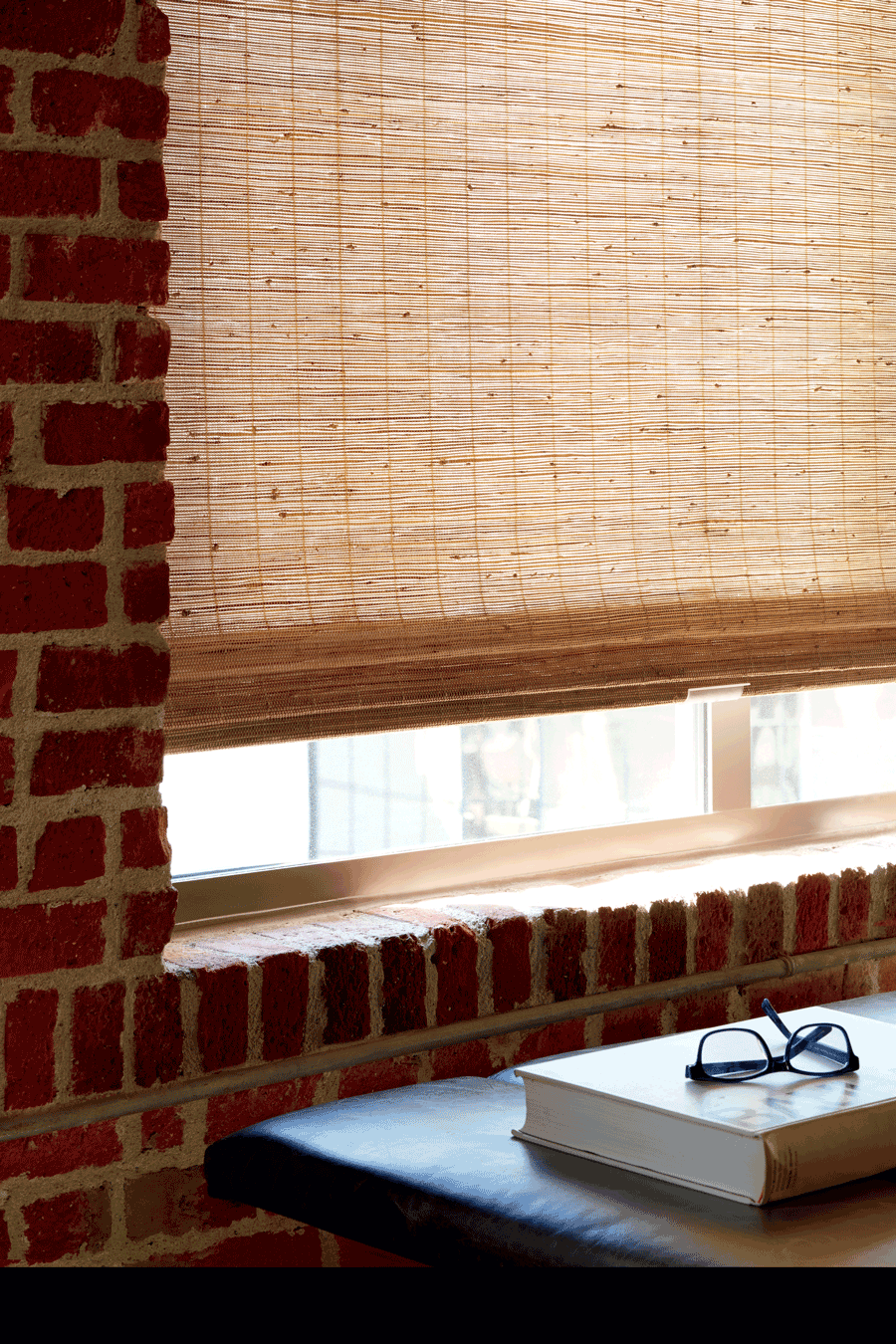 Perfectly Pleasing Pleats
If you love the look of pleats, we have one more option for you when choosing roman shades. Trained fabrics do not have a built in structure to maintain their uniform look. Instead, they are made with materials that allow them to rise up uniformly and fall into place with perfect pleats each time. The Solera® Collection is where you will find roman shades that will maintain their structure with no internal boning.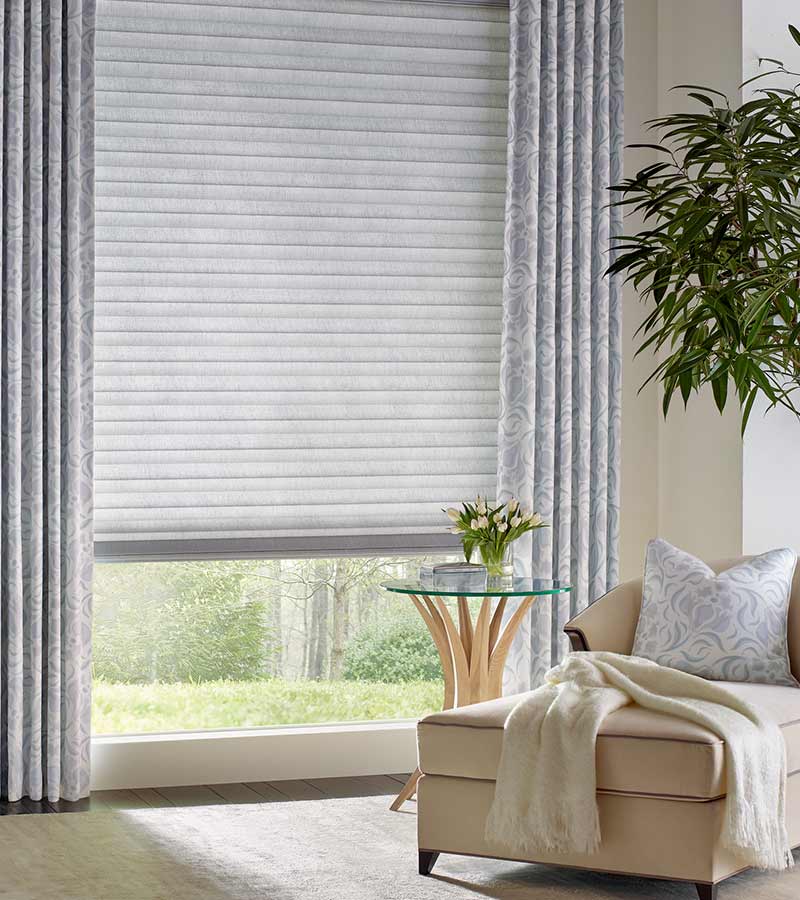 Rolling Romans
With modern innovation, we have taken roman shades to the next level. Undeniably, roman shades are beautiful just the way they are, but when combined with the simple operating system of roller shades? AMAZING! If you prefer your roman shades to roll up and disappear into the headrail, this style is ideal! Open up your view with no folding fabrics and no stack at the top! We can help you decide when rolling romans are the right choice for you!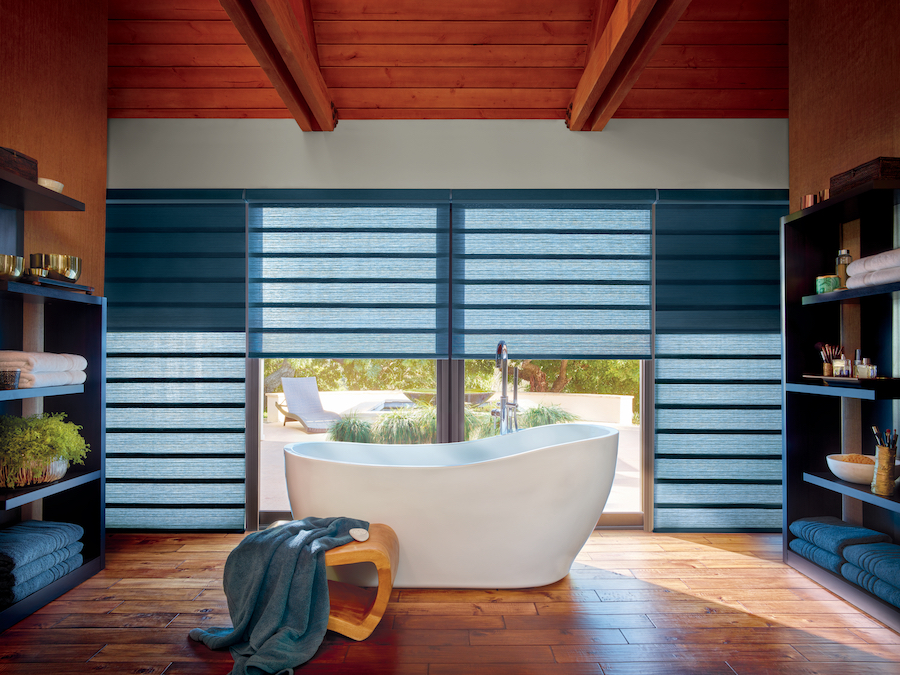 Choosing Roman Shades
Our showrooms are open, and window treatment specialists are waiting to help you create the home of your dreams. Choosing roman shades may be the key to adding comfort & style to your space. Discover the many styles available and feel the fabrics in-person! Let's work together, identifying your wants and needs to create the perfect custom look for your home. Contact us for your FREE consultation in your home.