It's hard to imagine springtime as we're in the midst of snow falls and dropping temperatures. Have you heard the Color of the Year 2017 announcement? We're happy to announce that it's Greenery! This bold choice is going to take your home design to the next level. Rejuvenation and revitalization is Greenery's goal. Fresh grass, a crisp green apple, a bright, blooming leaf–how refreshing! A fun, uplifting hue is what everybody needs to start the new year fresh. Inspired by nature, Greenery is going to bring vitality and happiness to the design world. Are you as excited as we are for Color of the Year 2017?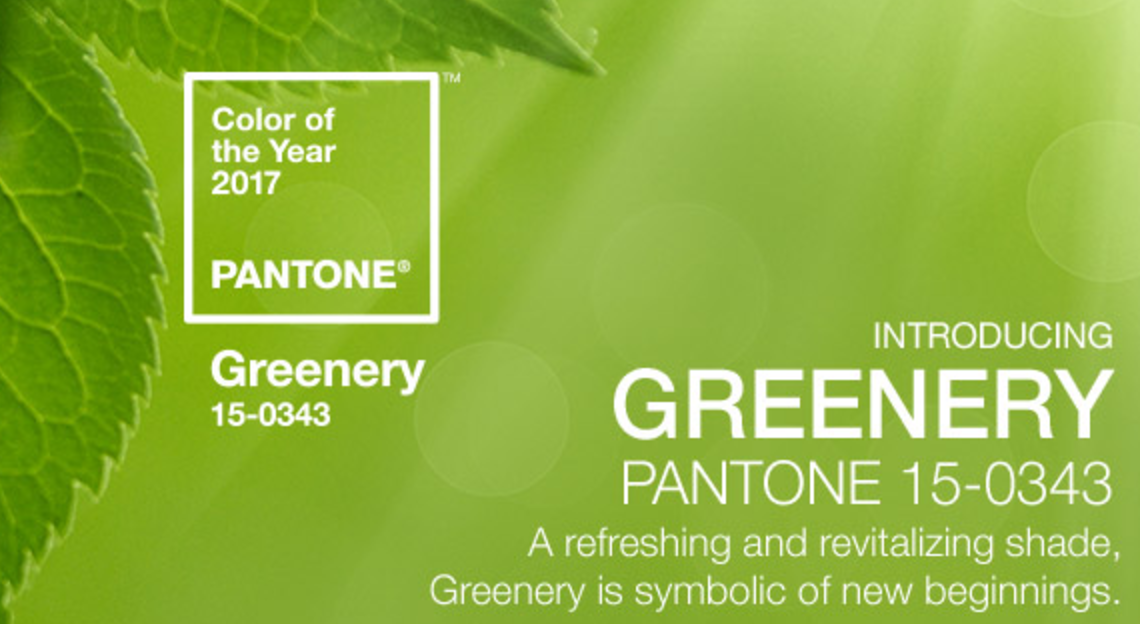 "Greenery bursts forth in 2017 to provide us with the reassurance we yearn for amid a tumultuous social and political environment. Satisfying our growing desire to rejuvenate and revitalize, Greenery symbolizes the reconnection we seek with nature, one another and a larger purpose." ~ Leatrice Eiseman, Executive Director of the Pantone Color Institute
Use Natural Elements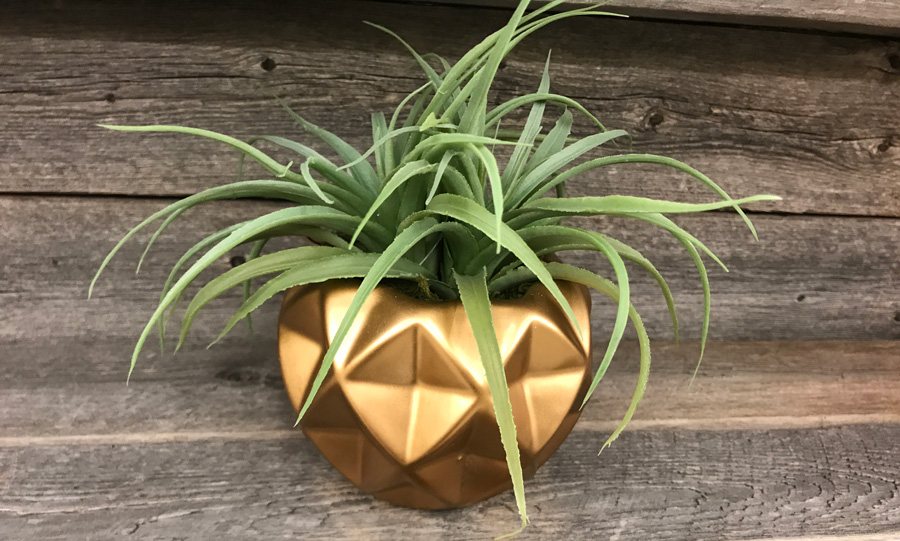 As Pantone describes the Color of the Year 2017, "Greenery is a fresh and zesty yellow-green shade that evokes the first days of spring when nature's greens revive, restore and renew." What's a simple way to add Greenery to your home? Well, literally add greenery! Many natural elements are already the shade of Greenery…all you have to do is find the perfect place. Consider a bowl of fresh green apples and limes for your kitchen. The pop of color will add energy to your surroundings. Find a plant that speaks to you, like a small succulent, a vase full of bright greens, or a boxwood. The natural color will freshen up your space.
Dress Your Windows in Springtime Fashion
As you see in this photo, a touch of color can transform an entire room. With the announcement of Color of the Year 2017, now is the perfect time to beautify your windows and add style to your home.  At One Stop Decorating, we can create custom draperies to enhance your windows. Window treatments are necessary; they protect your privacy, interior decor, and they enhance your home design. Create the exact look you want, and consider incorporating Greenery or another rejuvenating hue into your window design. It's amazing how the right window shades and draperies can completely transform your environment.
Patterns and Pops of Color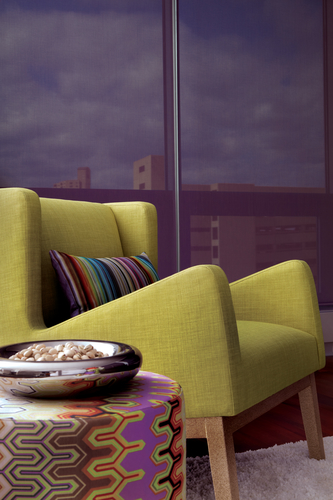 Are you loving Color of the Year 2017? Do you want to redesign your home with Greenery? Perhaps just a touch of it? No matter how you want to incorporate it, there are going to be countless options to do so. If you love patterns, like stripes or geometric designs, find something you love with Greenery infused, and watch as your room glows. The bright hue will put new life into your rooms, and you'll show off your personal style.
Color of the Year 2017: It's Time to Design!
As the end of the year approaches, make it a resolution to create a home that is uplifting and speaks to your personal style. Color of the Year 2017 is the perfect color to incorporate into your design for an uplifting, happy feel. One Stop Decorating is here to help with your design! Whether you need design tips, revitalizing window treatments, or custom decor, we're ready to help. Let's revive your space! Contact our team to get started.