It has been announced: Pantone's color of the year 2020 is Classic Blue. With such a captivating and bold color as the front runner, we're excited to show some inspiration for this coming year.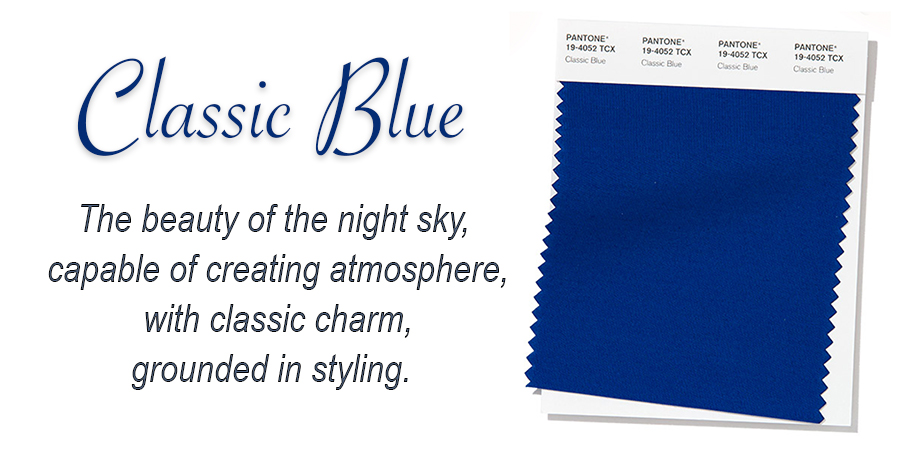 Something Old, Something New, Something Blue
Classic Blue is of course, well, classic. But taking a unique, new approach with something like a world map wall mural will combine the old with the new. This is a fun and sophisticated way to liven up a home office. 
Hungry for Blue
Cabinets, chairs, and back splashes (to just name a few) are all great areas to add the color of the year 2020.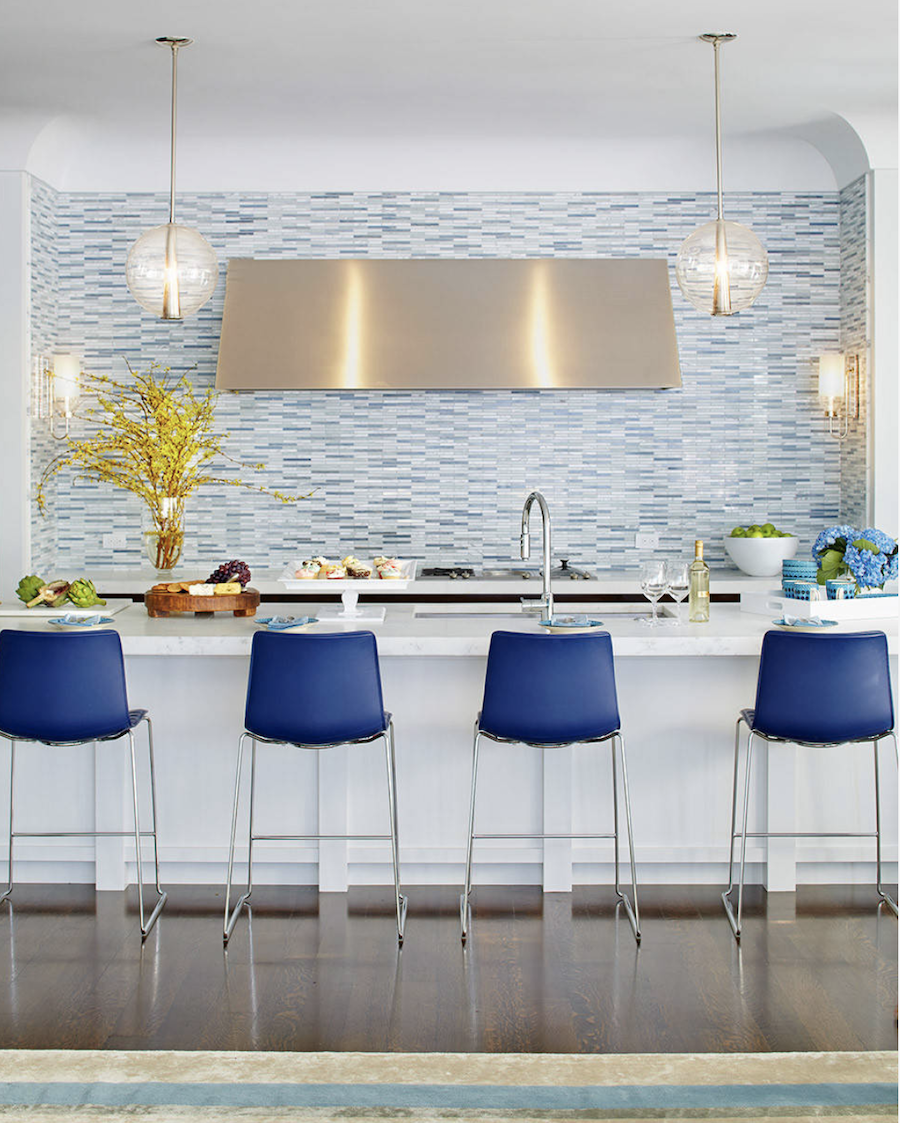 What pairs well with blue? A dash of gold accents!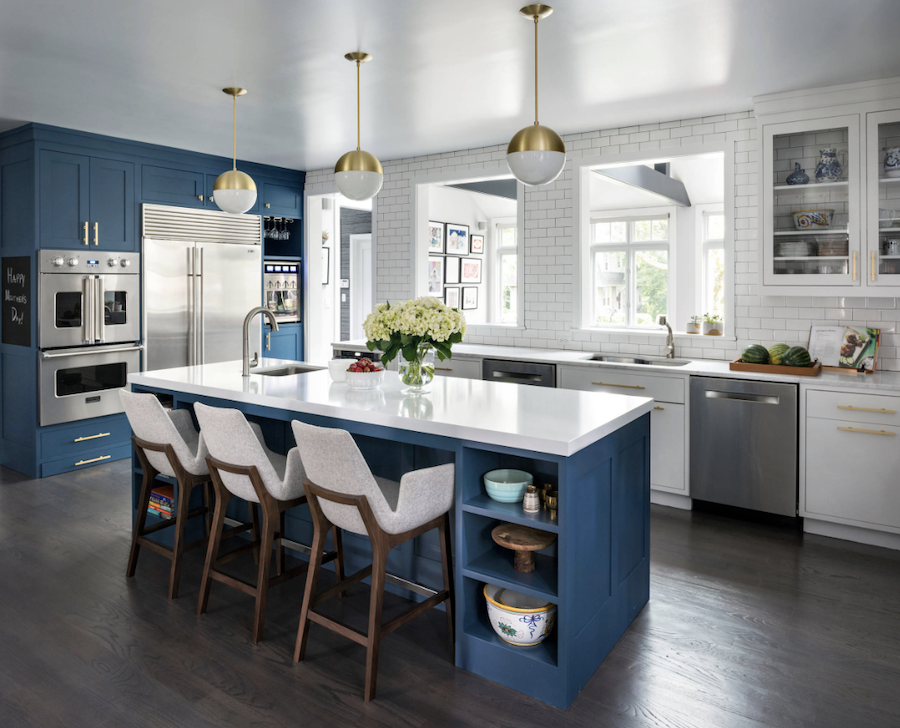 The kitchen is the ideal setting for this decadent duo. Gold can be added on cabinet hardware, light fixtures, faucets and more to add visual appeal to your bold blue base. 
We're Feeling Blue, in a Good Way
Color Theory suggests that blue has an overall calming effect and associated with stability. What better space to feel relaxed and tranquil than the room where you sleep? This bedroom has accents of blue from the headboard, pattern pillows, and lamp all the way to the marvelous textured wallpaper.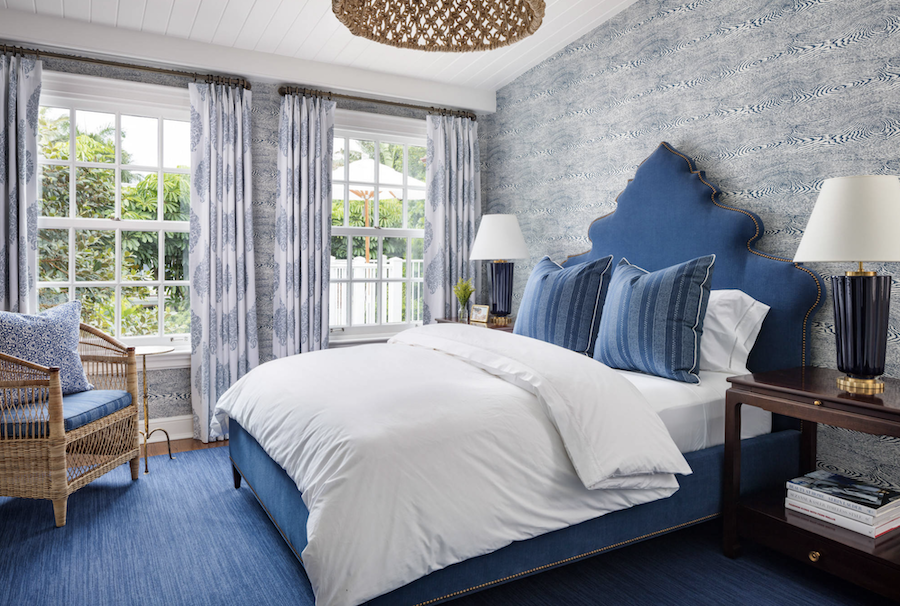 Make Color of the Year 2020 Classic Blue Yours, Too
Another way to bring the color blue into your space is with window treatments. Hunter Douglas Vignette® Roller Shades have modern fabrics and various opacities to fit your home's needs.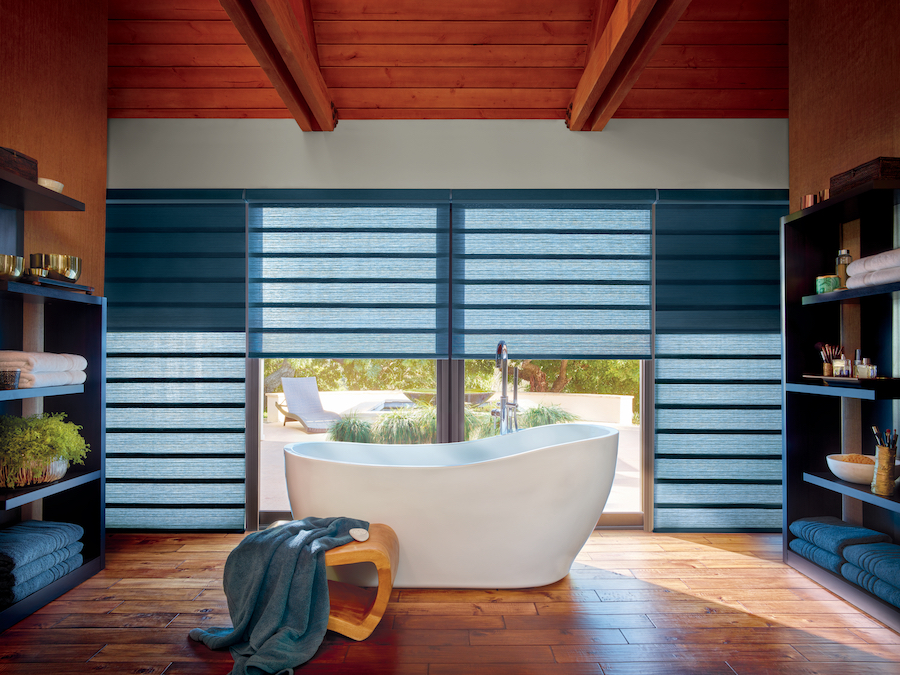 Let our team at One Stop Decorating help you with yours. Come visit us at one of our showrooms or contact us today for your FREE in-home consultation