How many exterior doors do you have in your home? Of those doors, how many of them have windows? Most houses have at least one exterior door with some sort of a window. Whether you have narrow sidelights on your front door or floor to ceiling sliding glass doors leading to your back patio, we have solutions for you! Covering doors doesn't mean you'll be shutting yourself in. Rather, it simply gives you the flexibility to block out harsh light and add some privacy to your home.
Privacy is Important
Most people like some sort of privacy when it comes to their front door. You may love your neighbors, but that doesn't mean you want to showcase your entire life for them! Even those slim sidelights (those long windows that often surround entryway doors) can be covered with a treatment made just for them.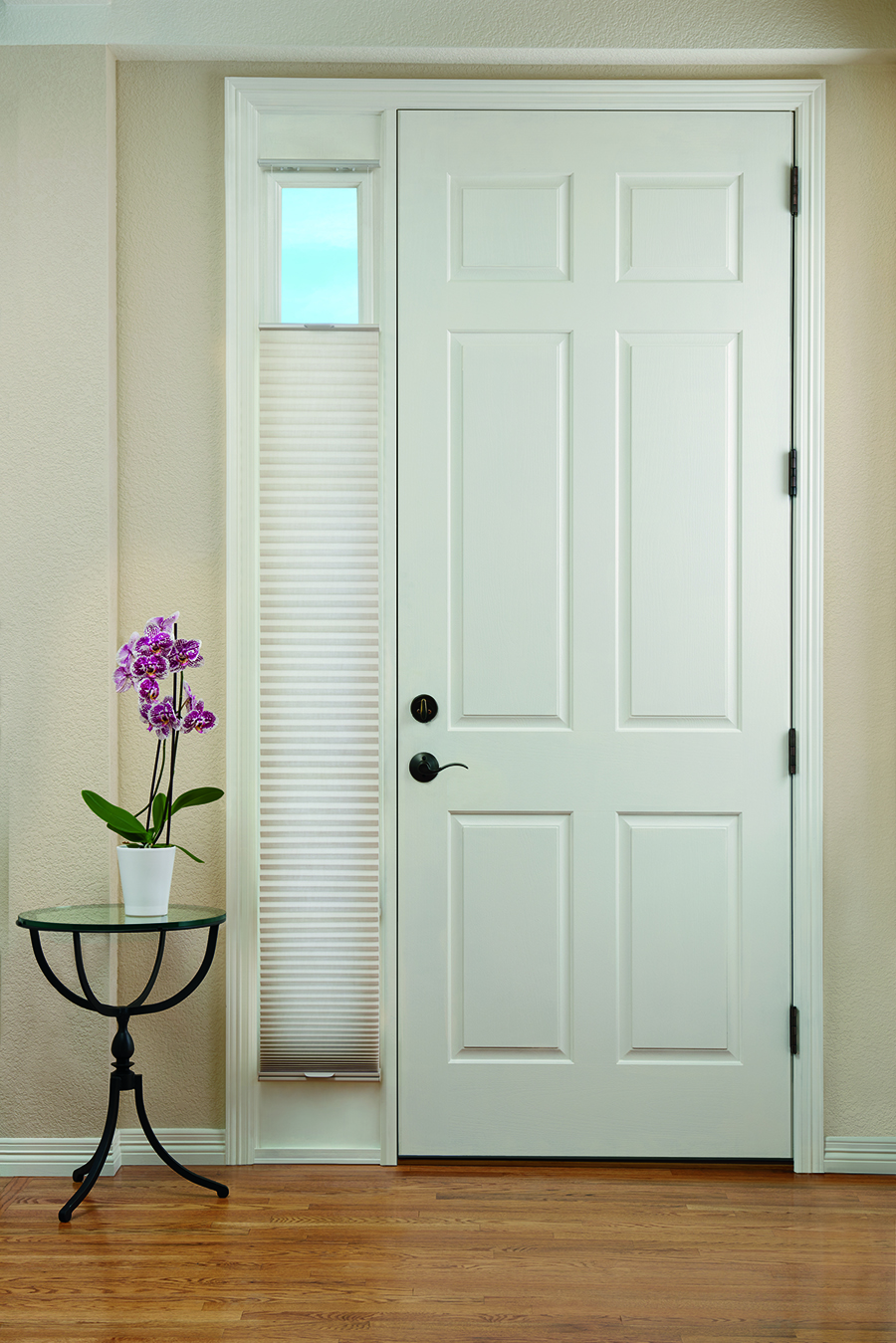 Honeycomb shades are one of our "go-to" coverings for front doors. The opacity allows for complete privacy when you close them and they're also offered in the top down bottom up version. This means you can allow the natural light to flow in at the top while still keeping the bottom portion of the window covered. 
Patio Door Treatments
Spring is just around the corner, meaning you'll likely be spending more time gathered on the back patio with family. These can often be a difficult door to cover because you want to keep it feeling open for an indoor outdoor living space feeling. It's also important to preserve how the door functions since it's opened so frequently.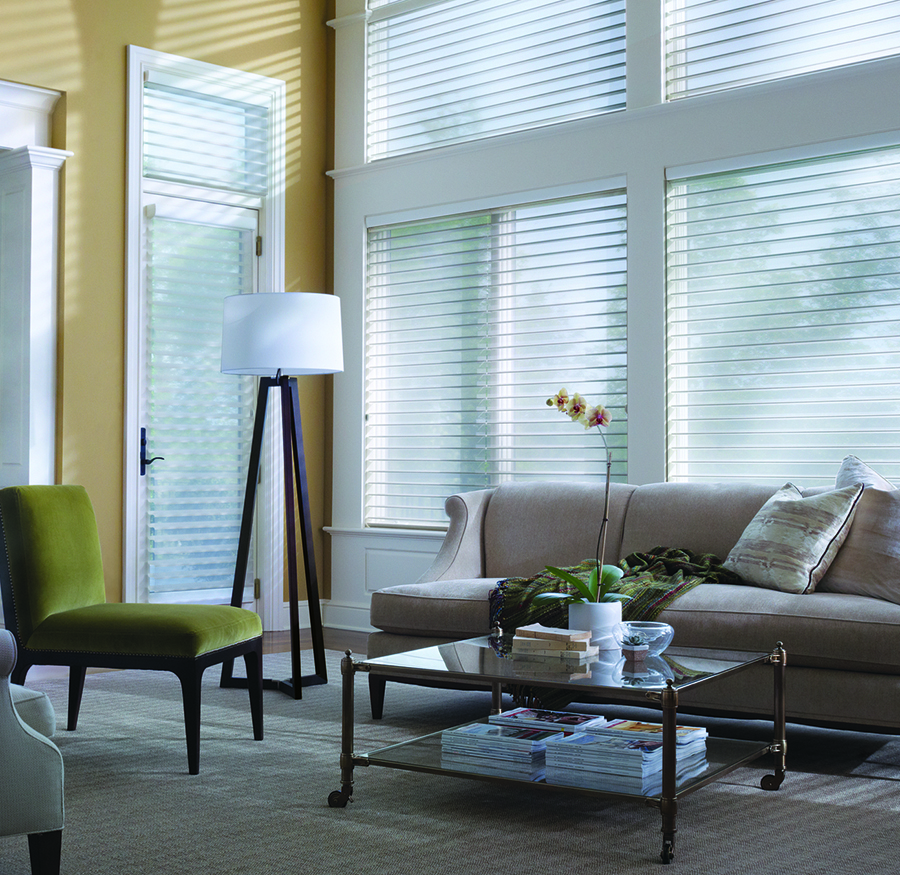 This is why we recommend sheer or roller shades for patios. Both of these options allow for optimal natural light, while still being able to filter it when you like. In addition, their sleek design allows you to easily enter and exit without anything getting in the way. 
Sliding Door Window Treatments
It's no secret that sliding glass doors allow for the best view of your yard. If those large floor to ceiling windows are left untreated, you may feel uncomfortable from a lack of privacy, harsh glare, and UV rays that are damaging to your floors and furniture. This is why we believe in covering doors.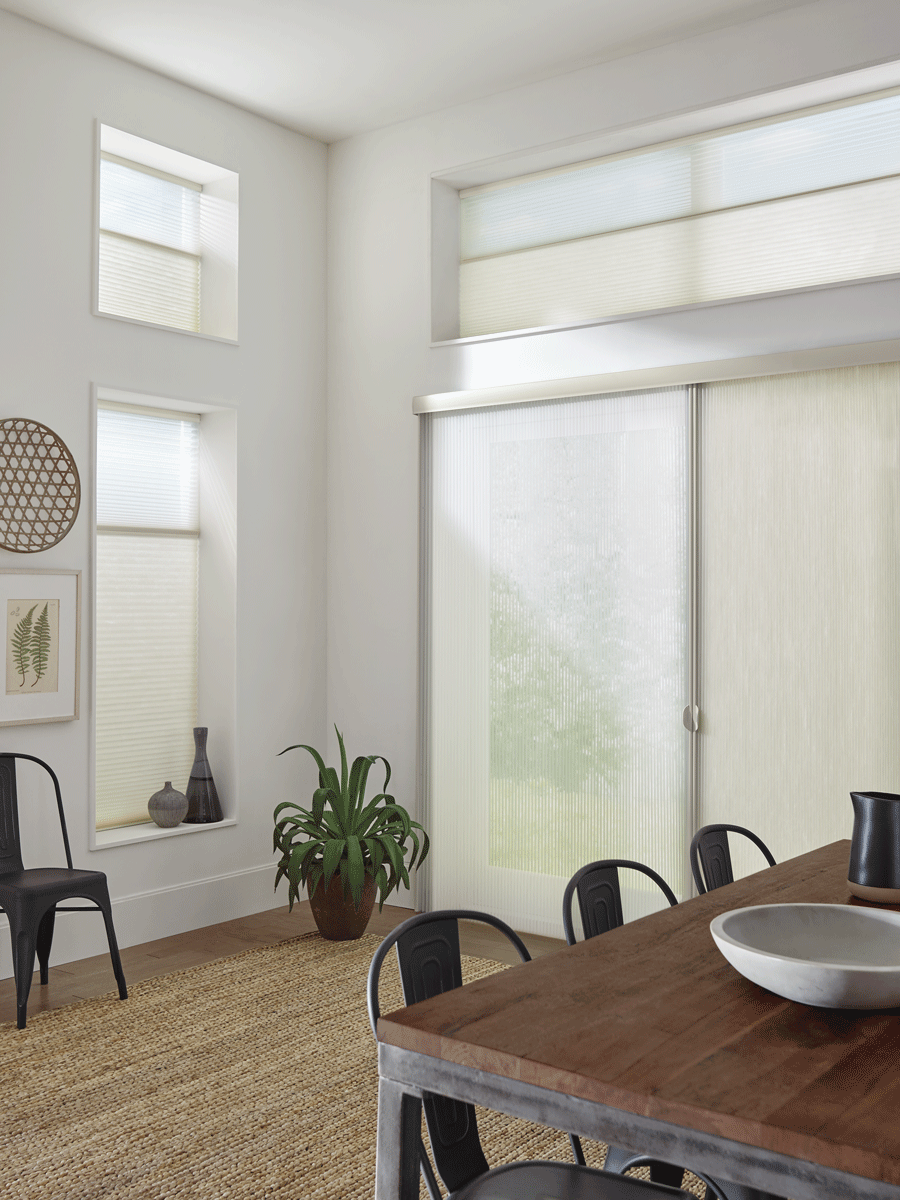 Sliding door treatments should be all about convenience. Whether your children are going out back to play, you're letting the dog out, or you have your hands full of yummy food for the grill, you won't have to worry about the shades getting in the way with smart shades.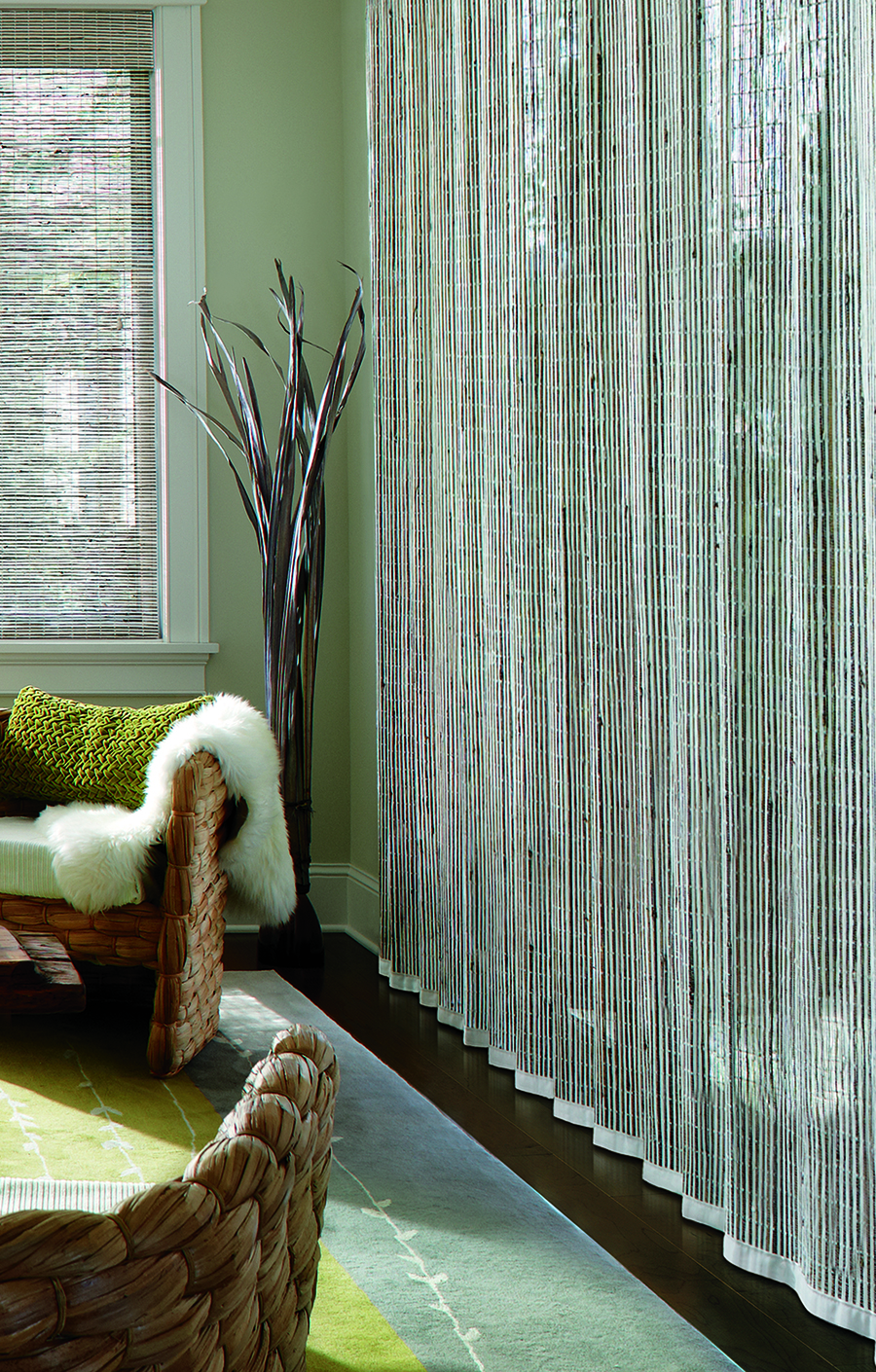 Automated, or smart shades, are the most convenient option out there! You can program them to a schedule, control them with your voice on a smart device, integrate them with your smart home system, or simply tap a button to open or close them exactly to your liking.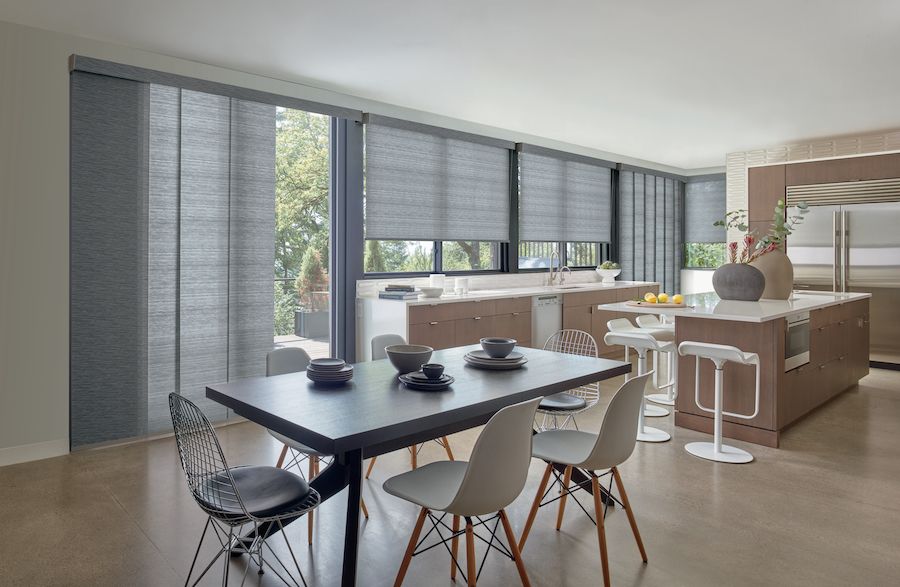 Solutions for French Doors
French doors add class and style to any home. The only things that downgrade them are when there's too much harsh light flowing in, or when your neighbors can see you so clearly they could narrate your day. This is why covering doors, even french doors, is always a good idea!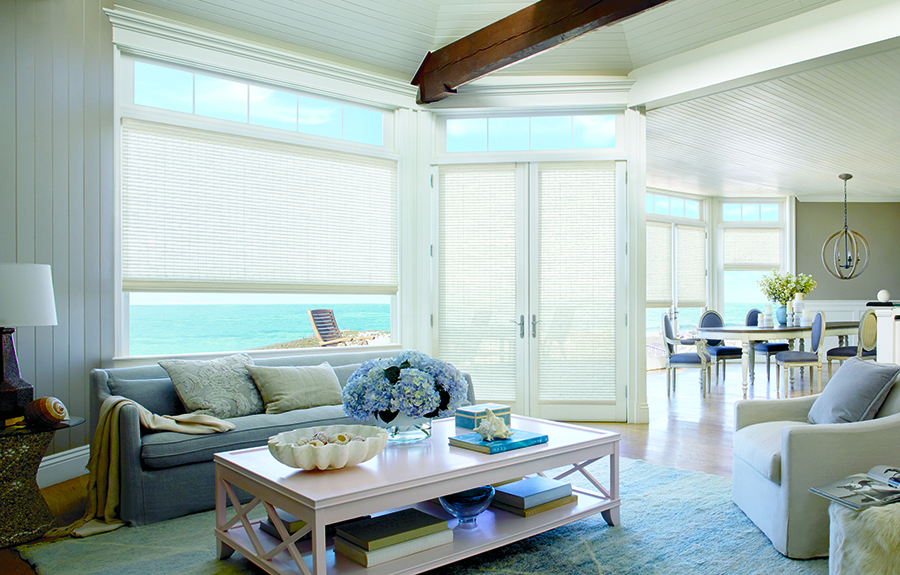 For french doors, aside from window shades, we like to recommend interior plantation shutters. They match the classic look of the door while also adding function. These are offered both in wood tones and whites so they truly will fit into any home. Even better yet, they come with handle cutouts so you never have to worry about struggling to open the doors. 
Draperies also make a great companion for french doors. The ease of use and textural elements often appeal to our clients. Drapes are simple to fit with any style due to the versatility of patterns, textures, and colors.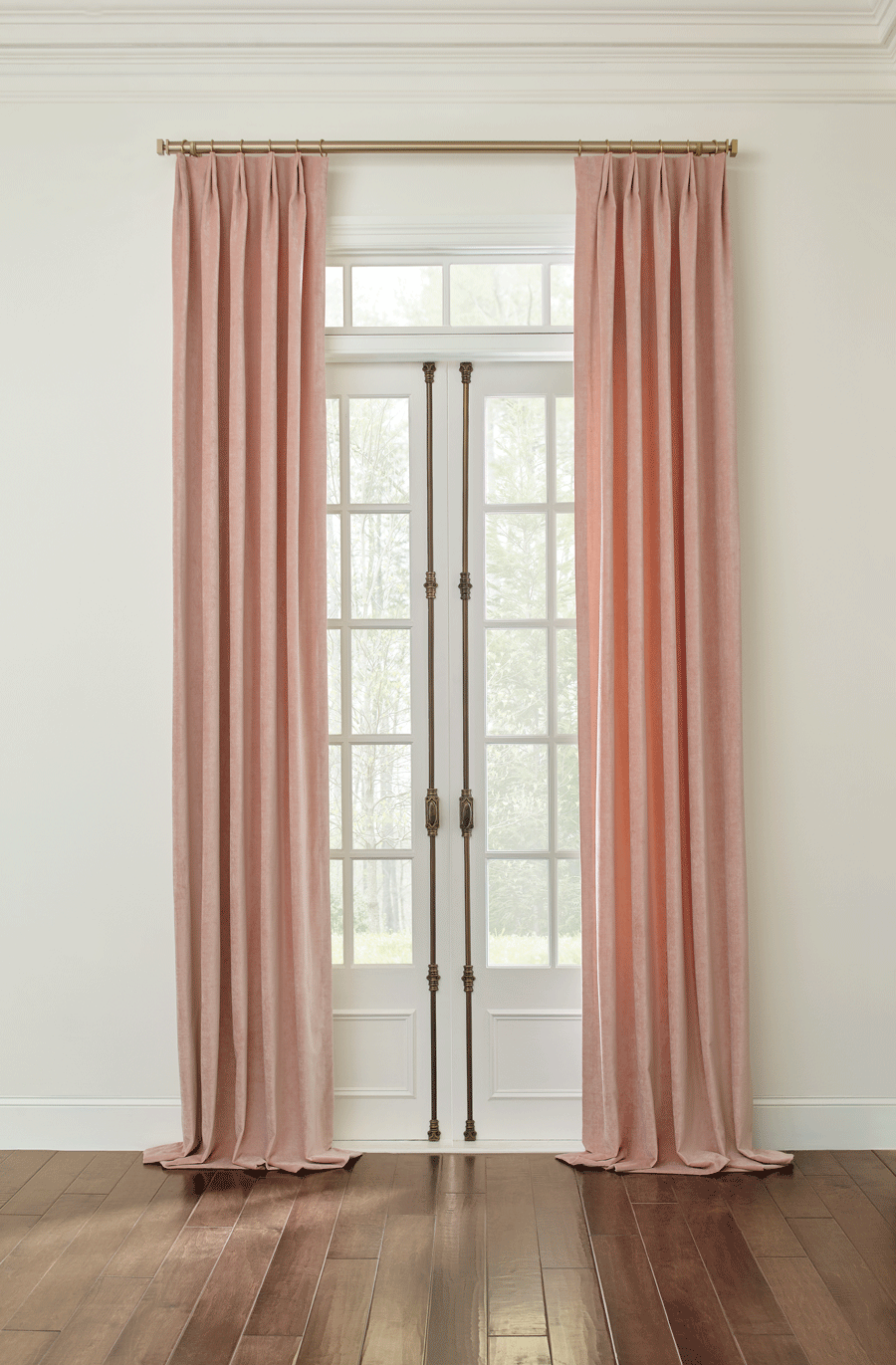 Covering Doors In Your Home, It's Time! 
With spring right around the corner, it's a good time to be proactive in updating window treatments and covering doors. The warm weather and sunshine has started getting outside already, and it's only going to increase! With new window coverings, you'll enjoy your seamless indoor-outdoor living. Contact our team at One Stop Decorating for your FREE consultation.