If you're like us, and you love the way room darkening shades make sure your bedroom is all set for a good night's rest, then you're in luck! The best room darkening details are transforming, not just bedrooms, but all types of spaces. Make sure you visit our Room Darkening Solutions page to get an overview of products and features. Now let's take a close look at important considerations…
The Bedroom & Beyond
When you go to lay your head down at the end of a long day, you want to make sure you have the right environment to sleep in. Nothing can ruin a good night's rest more than light pollution from street lamps or the rising sun. This is why we love room darkening shades. But what other places in your home could use this solution?
Home Office

Gaming Room

Home Gym

Family Room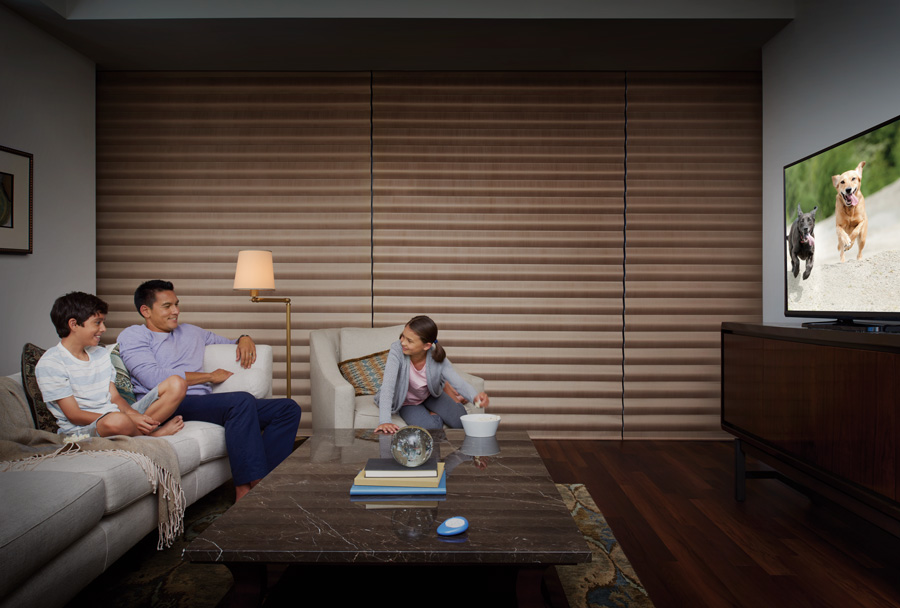 Fabrics & Materials
Every room in your home serves its own unique purposes. And because of that, they have individual needs. Depending on the activities of a room, the level of darkness required can change. This is why fabrics and materials are so important as they can impact how much light seeps through. To successfully use fabrics to darken a space they must be opaque or be outfitted with a liner to stop light from getting in. Because different products offer different light control solutions, it's important to look at room darkening details.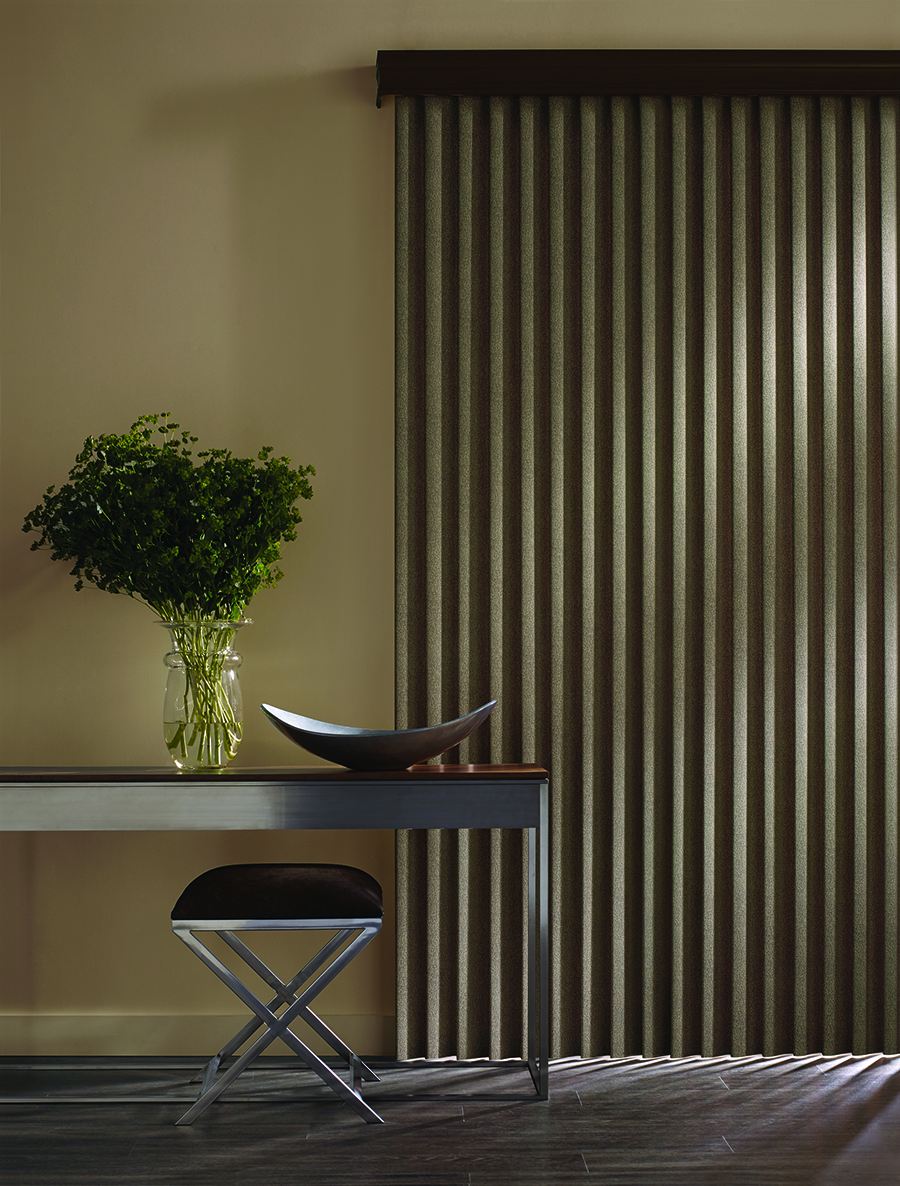 Room Darkening Details for Shutters
If you're looking for hard treatments, plantation shutters are a popular and great choice. Not only are they opaque and amazing at blocking light, but they also offer a classic design that's perfect for any space. Plus, with the hidden tilt feature, you can easily adjust the light exposure by simply opening or closing the slats. Something to keep in mind when it comes to interior shutters is that even when the slats are closed, small amounts of light might glow in between.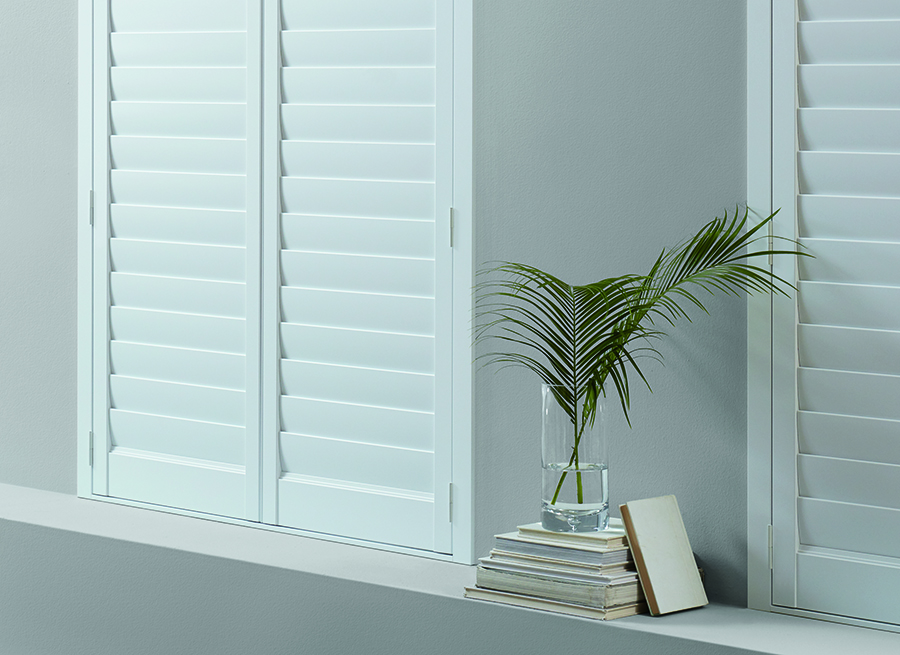 In the picture above, you can see shutters adjusted to a clean close. It's a classic look, keeping your looking its best while also providing incredible control.
Light Gaps
When thinking about room darkening shades, it's important to consider light gaps, or side gaps. What are they? Well, think of them as similar to the light that seeps through shutters. The only difference is that light will enter through the space between the shade and window frame, not through slats. If this is detrimental to the room darkening experience, adding side draperies to keep light from entering can be an ideal solution.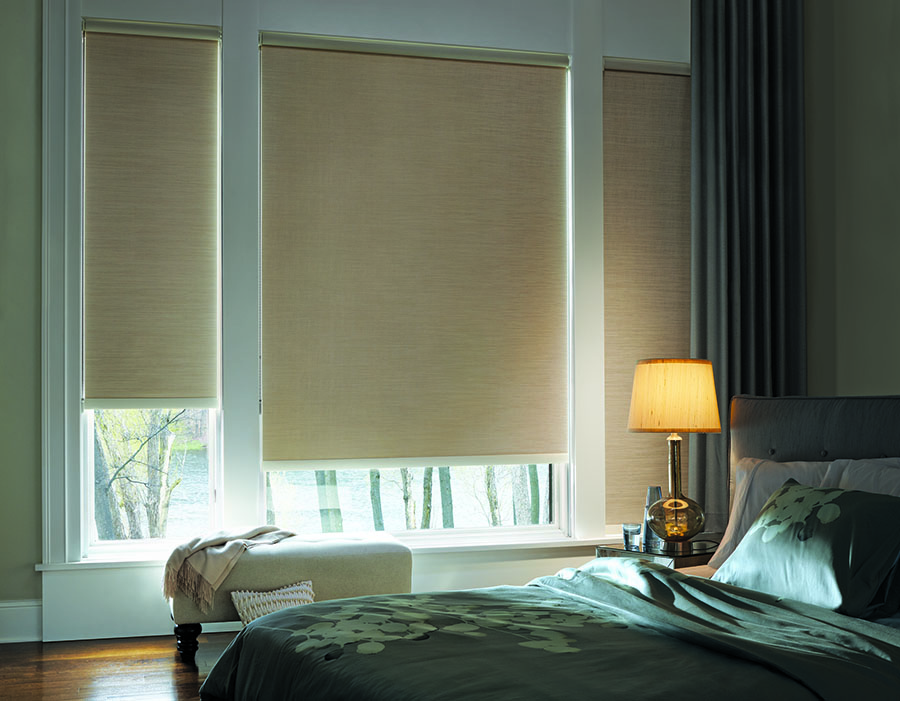 Something to keep in mind if you want your shades to offer complete darkness–even during the day–is that you will need a product that can trap the edges of the shades in a channel. The LightLock™ feature is a great solution for this. It's currently available for the Duette shades collection.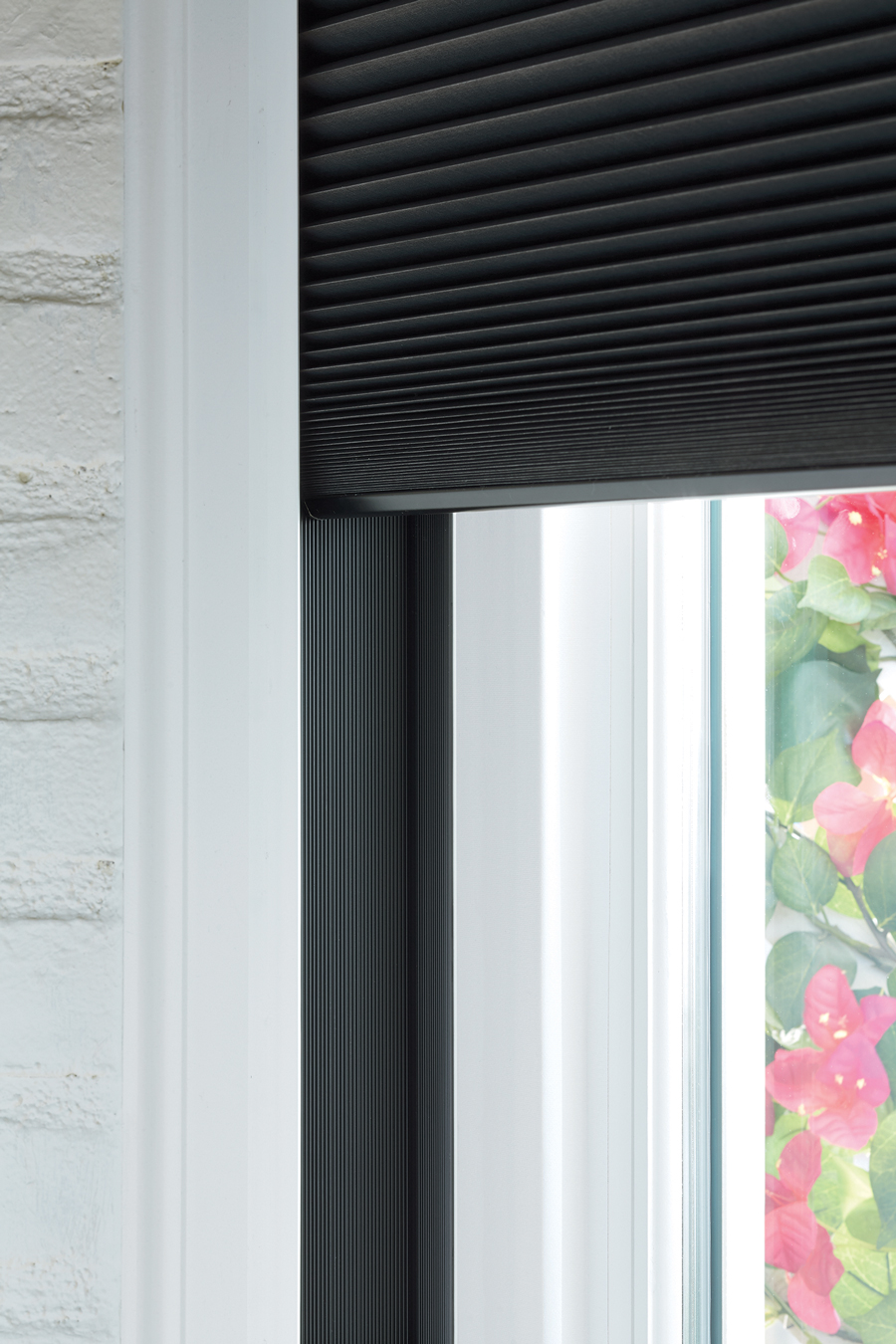 Get the Best of Both Worlds
When it comes to room darkening details, our clients love our dual shades for their adaptability and function. Having your home be dark 24/7 can make your place feel less lively–a little too cave-like. On the other hand, just filtering the light can be too bright at times. This is why dual shades are known to offer the best of both worlds. They instantly allow you to transform your space from one end of the spectrum to the other.
By lowering the secondary shade, you can instantly darken the room. And when you're ready for light to enter, all you have to do is raise the shade. Plus, with the light filtering primary shade, you get the added benefits of reduced glare, UV protection & privacy. 
We're Here to Help!
What room darkening solutions are you most excited about? Our team here at One Stop Decorating wants to help you implement them into your home. Our experts will guide you through every step of the process. Contact us today for your FREE consultation!