Designing kids' rooms can be a thrilling adventure for parents, but there are so many choices. It can easily become overwhelming! Today, we're ready to simplify it for you. Let's dive into the art of crafting an amazing space that your little ones will cherish for many years to come.
The World of Colors
Selecting the perfect paint colors is a pivotal aspect of curating kids' rooms. To ensure that this space is enjoyed for a long time, begin with a neutral backdrop. However, don't shy away from sprinkling vibrant accents as your kids grow. This adds a dash of excitement to their room as they evolve.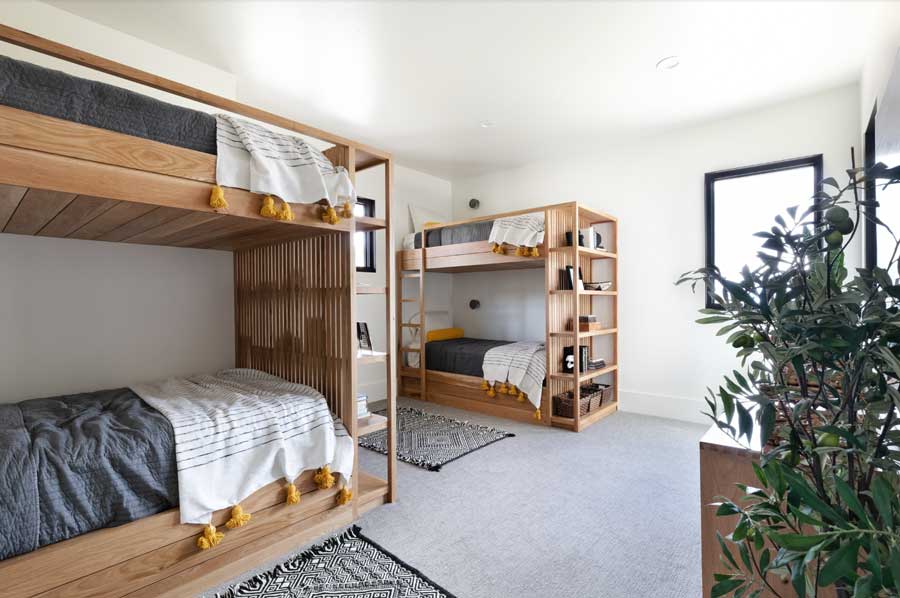 The Magic of Accent Walls
For a trendy yet kid-centric ambiance, consider the addition of an accent wall. With some elements, this design can easily be swapped out over the years. A whimsical wall decal can effortlessly infuse color and personality.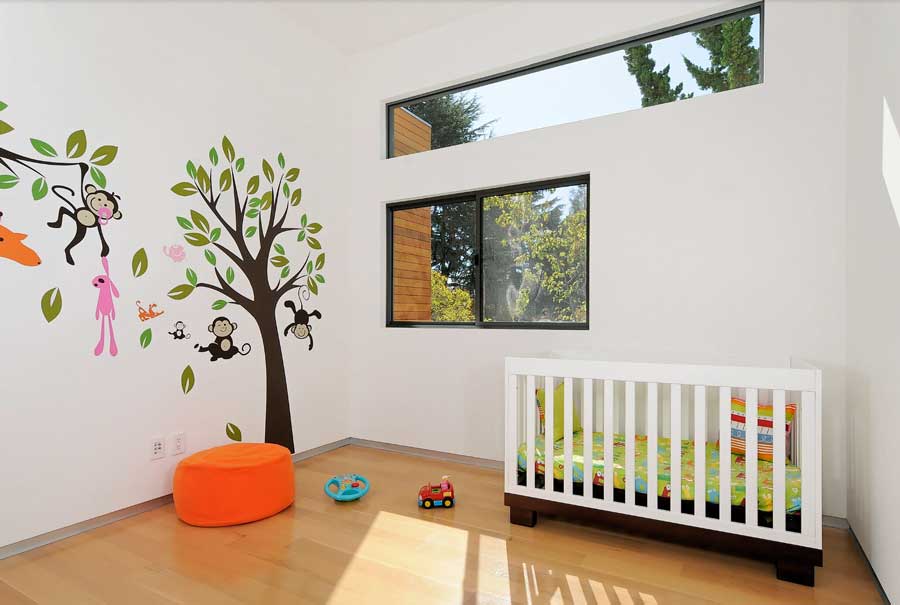 Wallpaper is another excellent option that can introduce a fun touch, be it on a single wall, all four walls, or even the ceiling. Modern wallpapers are delightfully user-friendly, making redecorating a breeze.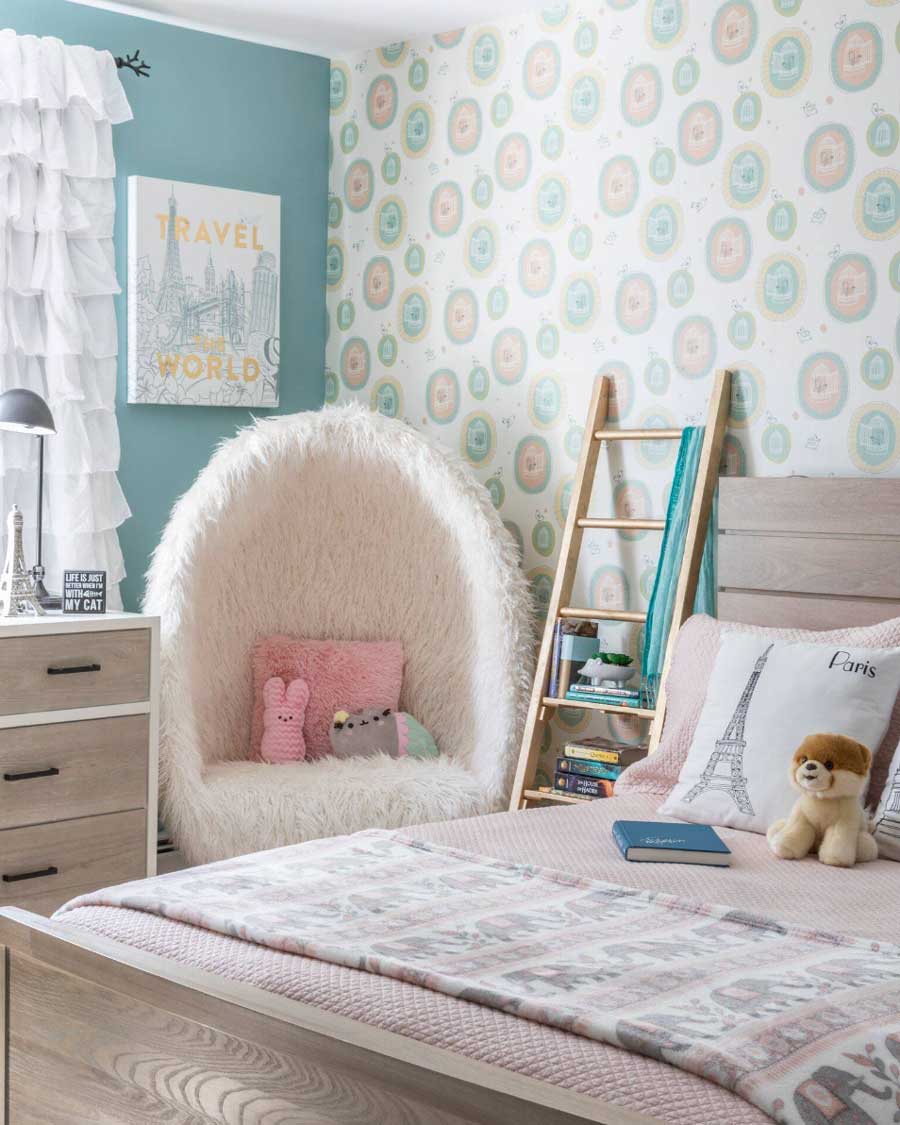 Lastly, we can't ignore the magical touch of wooden wall treatments. By adding in paneling, wainscoting, shiplap, board and batten, or a half-wall design, your space will transform immediately. To keep up with children as they age, just put on a fresh coat of paint and you're good to go.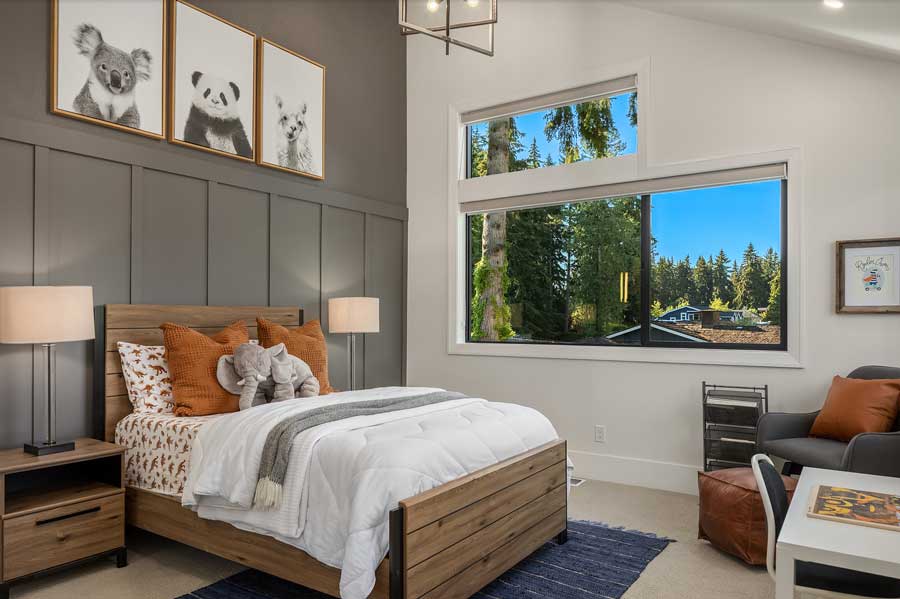 Infusing Stylish Elements
As parents, we're challenged with balancing our children's living spaces. We always aim to create rooms that harbor childhood joy while also exuding a style that appeals to both kids and adults. Thankfully, there are various ways that we can weave in elements that can adapt over time. Think about including accent pillows, lighting fixtures, wall art, window treatments, and area rugs. By just adding these fun pieces into the room, the space will transform before your very eyes.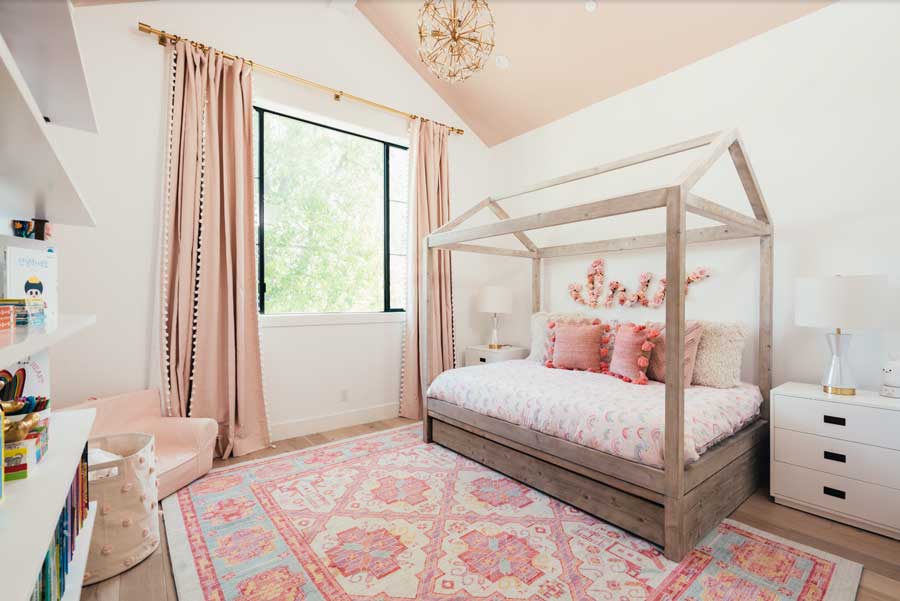 Functional Storage Solutions
The collection of toys and stuffed animals grows over time. You may go to bed one night and wake up realizing that your kids' rooms are overcome with plush animals, musical toys, and more. In this case, you need some clever storage solutions. Your goal might be to cultivate tidiness habits or merely keep the clutter out of sight. Ample storage is an absolute must.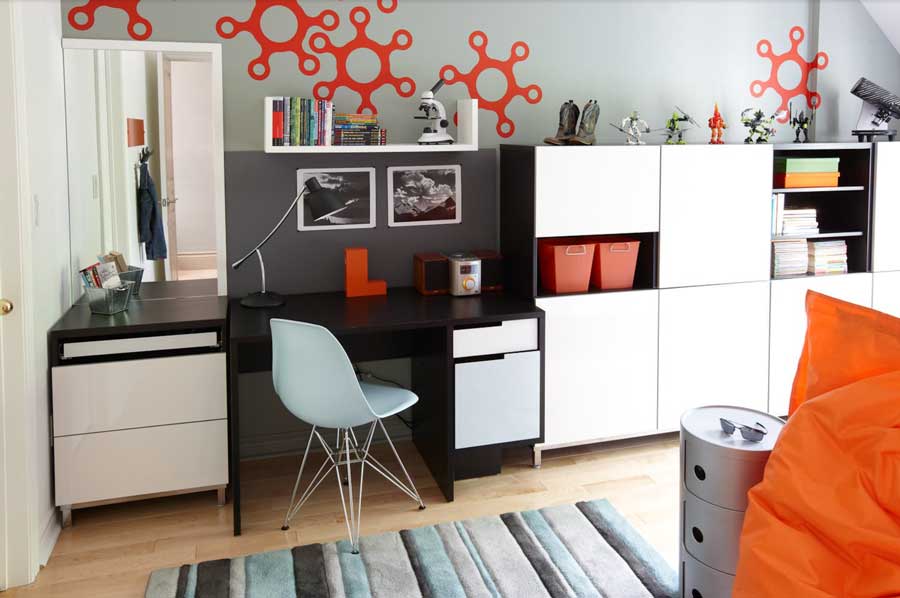 Art, Reading, and Study Spaces
As children grow, so do their needs. From coloring spaces to homework zones, it's vital to determine distinct areas for their activities. Think about a built-in desk. Not only will your kids have a designated place for work but they won't be tempted to make their bed their workspace.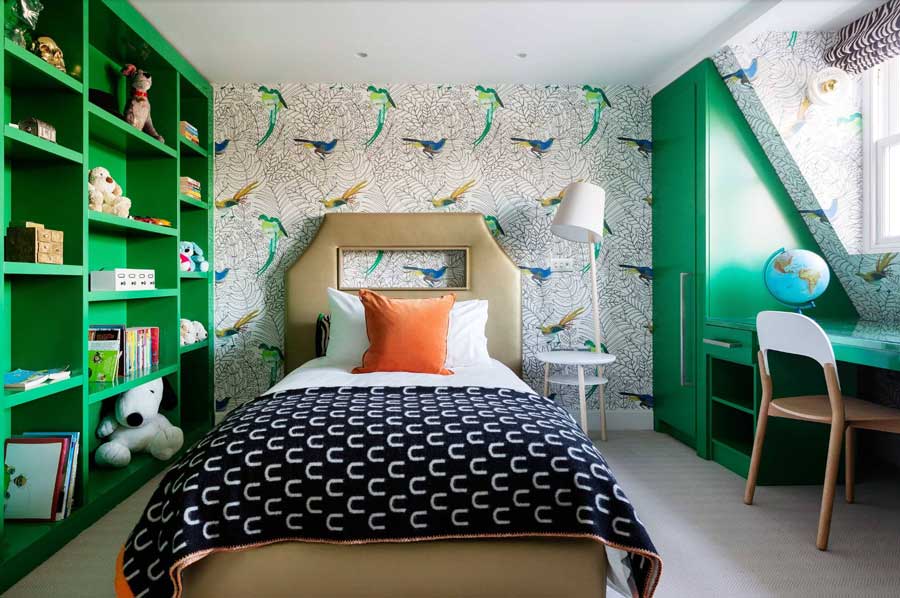 Another option is to create a cozy reading nook. While it is a little easier to add to your kids' rooms than a built-in desk, both provide an amazing additional space to get work done or read. You can incorporate a window seat or hanging chair to really help make this space perfect.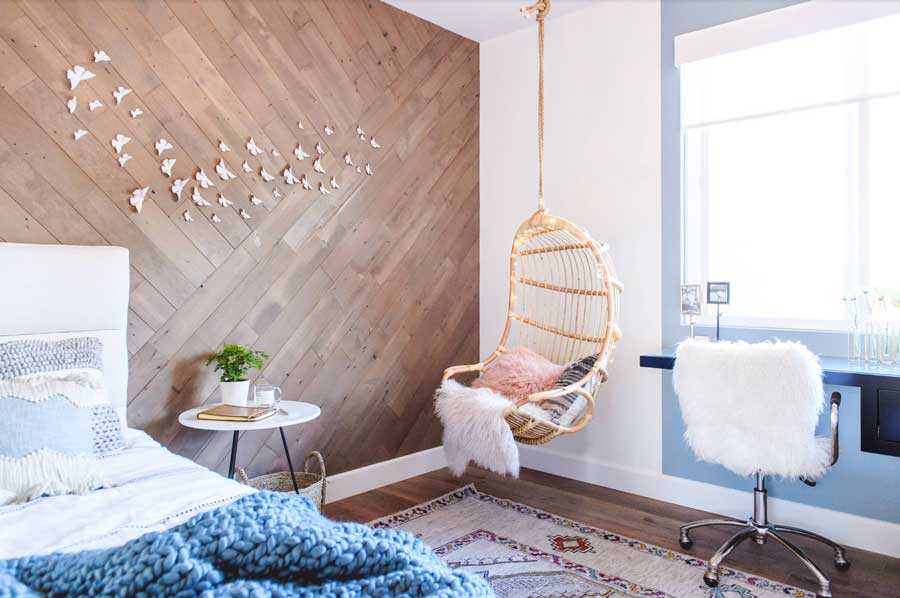 Sweet Dreams
Quality sleep is essential at every life stage. Babies have their schedules, kids rise early, and teenagers often stay up late. To create the perfect sleep-inducing environment, don't hesitate to add in room-darkening or blackout shades. As your children get older, they can determine the level of darkness they want in their room.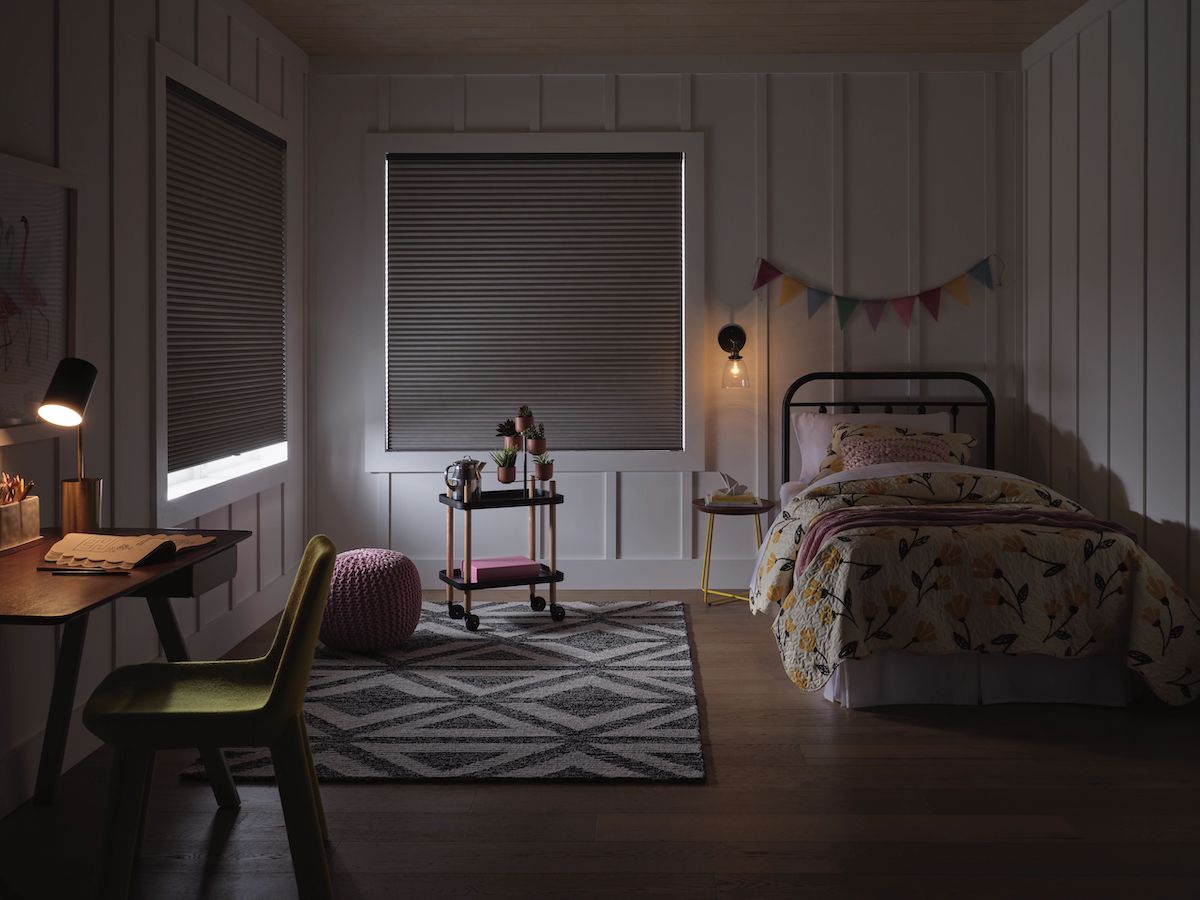 Safety First
A child's room is their safe space. It is obvious that they spend a significant portion of their time in their bedroom. Therefore, safety is vital. Corded blinds, often overlooked, pose a danger to curious preschoolers more than babies. By incorporating child-safe cordless options, you are not only preventing any accidents from happening but you are simultaneously getting peace of mind.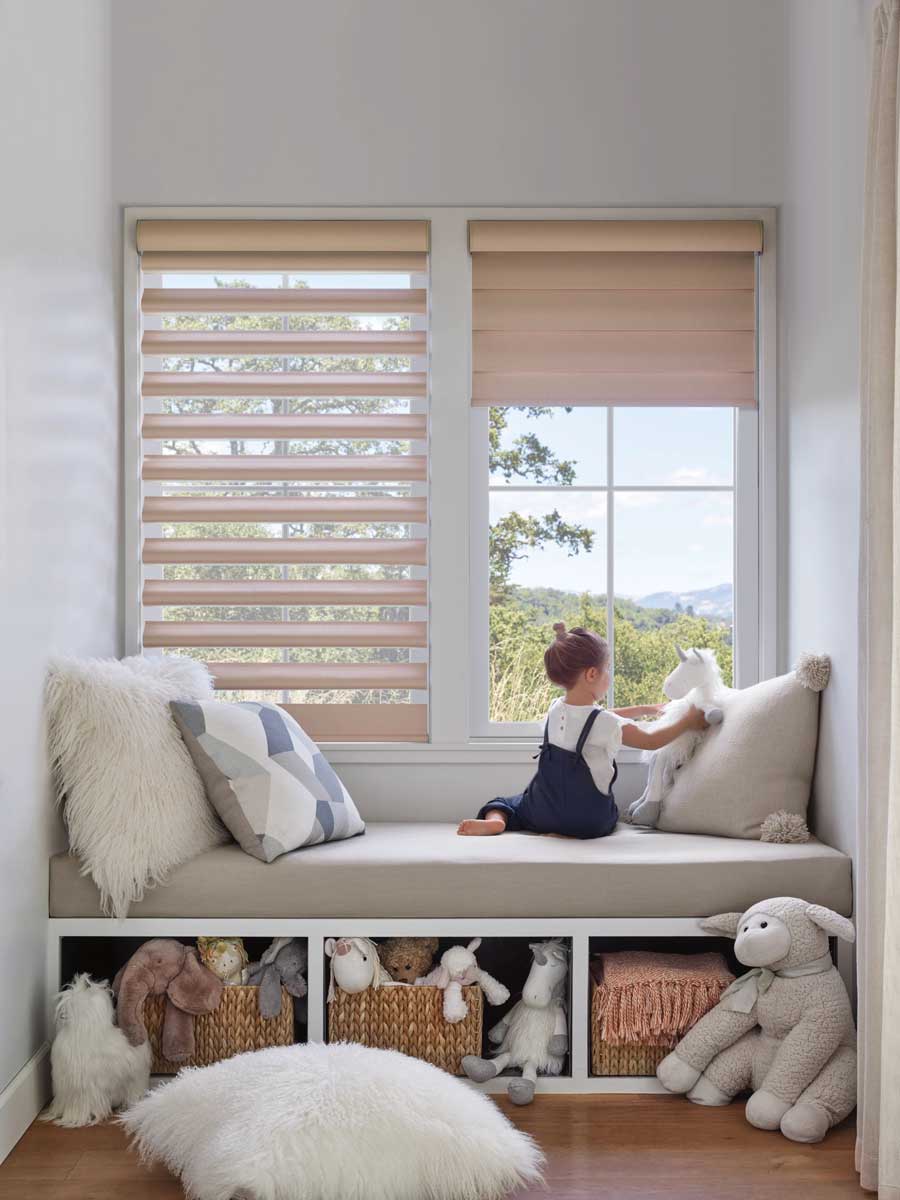 At One Stop Decorating, we're eager to assist you in fashioning the perfect space for your kids' rooms. With our experts on hand, you can select prints, patterns, and window coverings that add personality and contribute to a peaceful night's sleep. Don't hesitate. Reach out to our team today to schedule a FREE consultation. Your children's dream room is just a call away!