Is interior design one of your passions? Maybe you love scrolling through photos of current design trends?  You're in good company! We love it, too. And, while ever-evolving design doesn't mean you have to change everything about your home, it's fun to see what's happening with interiors. We've gone ahead and compiled a list of the top 5 current design trends… 
Bold Color Choices
A pop of color has always been a trend–for good reason! It's a refreshing change, and contrast always adds a level of dimension to the space. There's a couple ways to do this. You can choose to add a few small accents throughout the room. Or, go big with an accent wall. Think deep colors and jewel-like tones for what's popular this year in current design trends.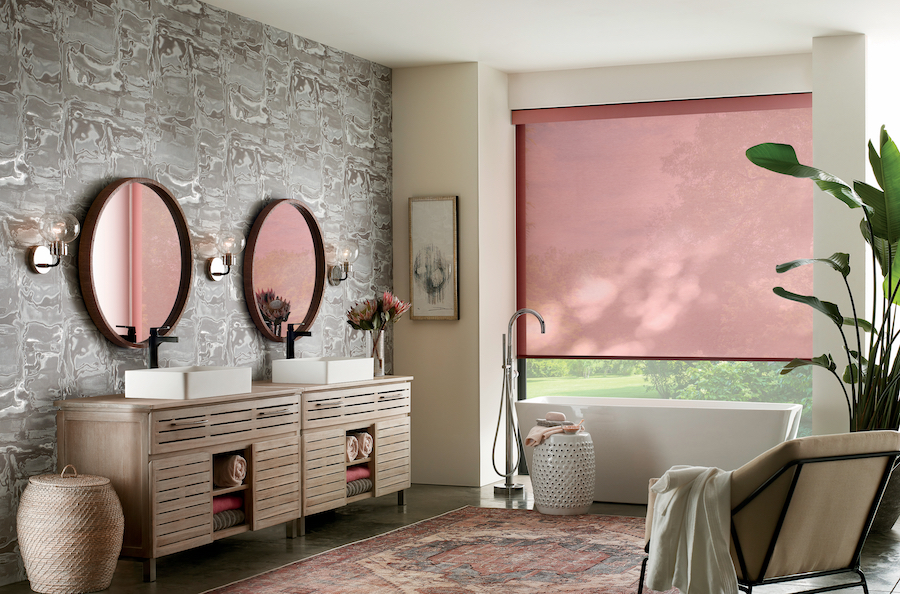 Let the Outdoors In 
There's nothing quite as refreshing as having hints of nature spread throughout your home. This can be done by adding earth tones, plants, woven or wicker pieces, and natural looking decor.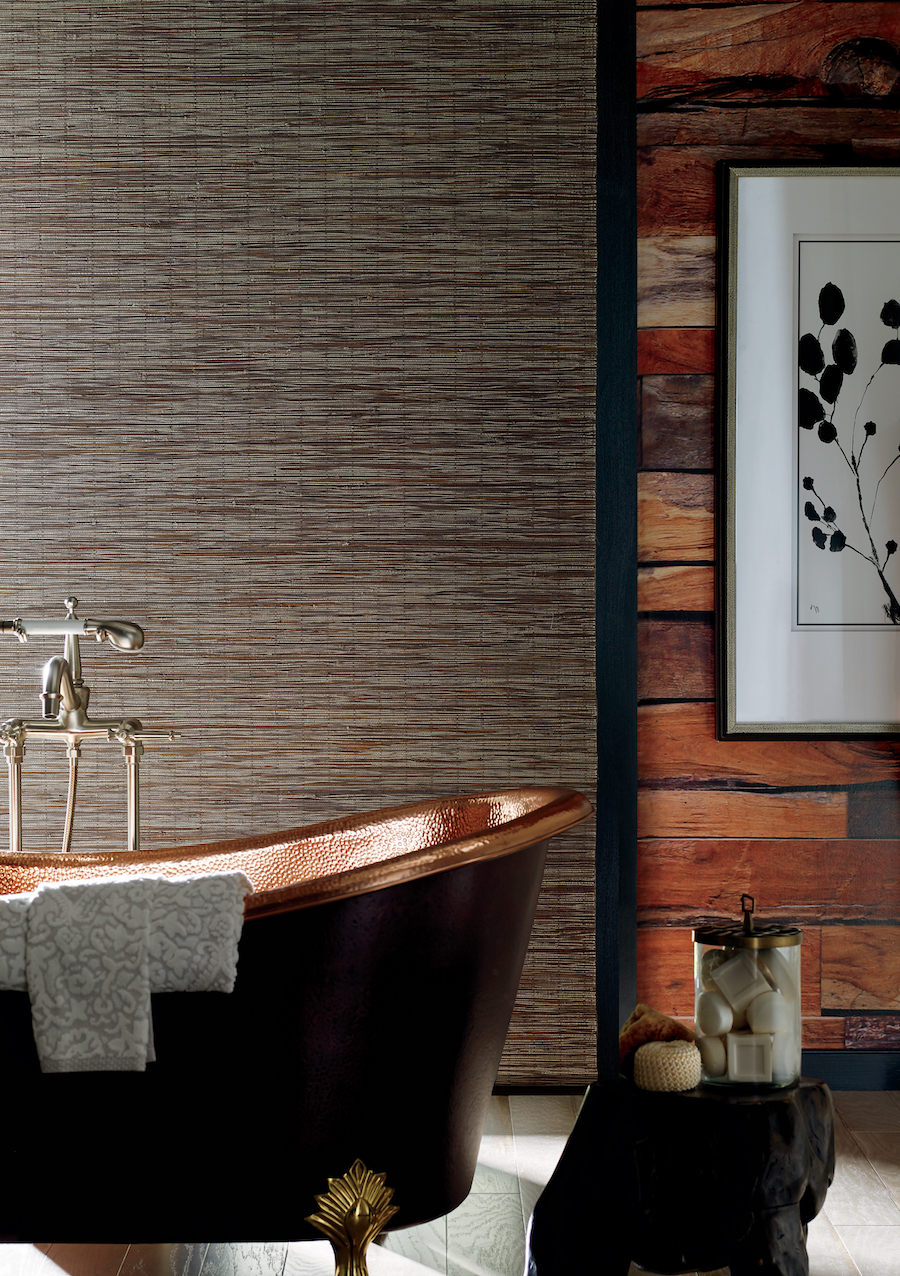 Find Your Favorite Woods
Do you prefer lighter woods or those with a riche warm tone? Because the look of wooden elements features timeless styling, you really can't go wrong. Current design trends are pointing to light stains, and even natural wood, for design elements. Jamie, of @montgofarmhouse created this beautifully cozy vibe on the deck of her home with the natural wood grains highlighted in this swing. It definitely feels earthy and inviting, while the function of this space got a major upgrade.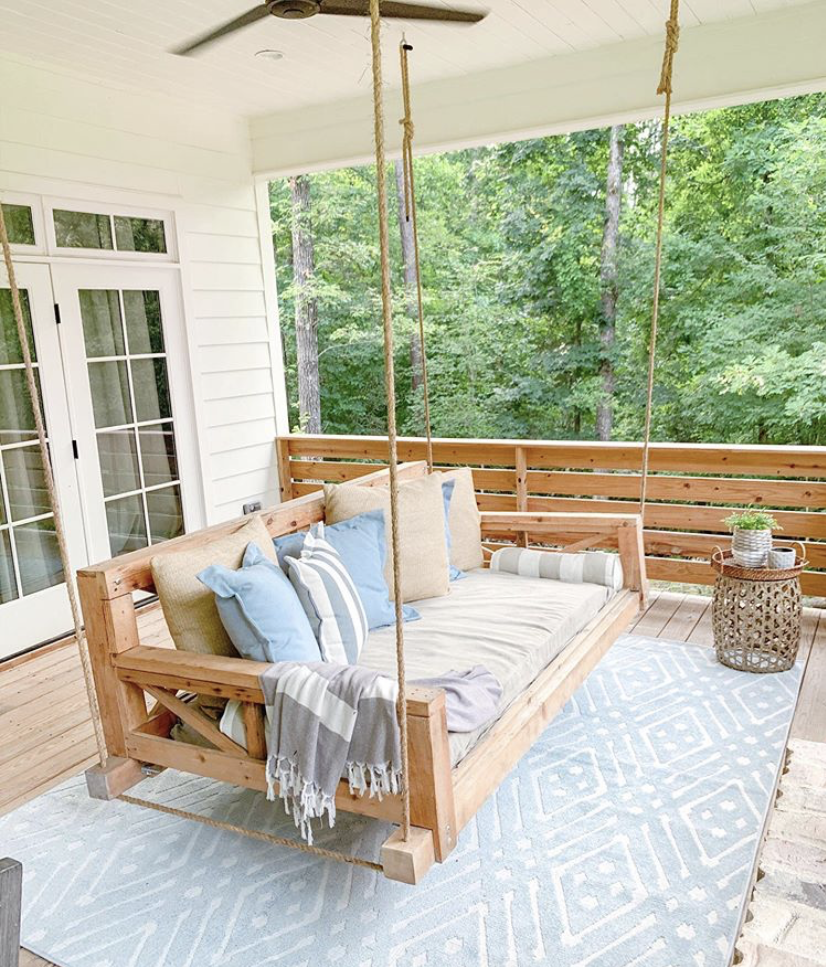 The Perfect Comeback: Brown
For the last few years, gray has been the neutral everyone turns to in their home design. However, browns used to be that "go-to neutral" for many people, and it's starting to make it's comeback! If you'd like to start incorporating browns back into your home, mixing brown with gray is definitely worth a try. Just make it intentional and stick to a couple hues. If you're thinking of starting fresh with a new palette, but aren't sure which color family you like more, consider "greige," a classic mix of gray and beige.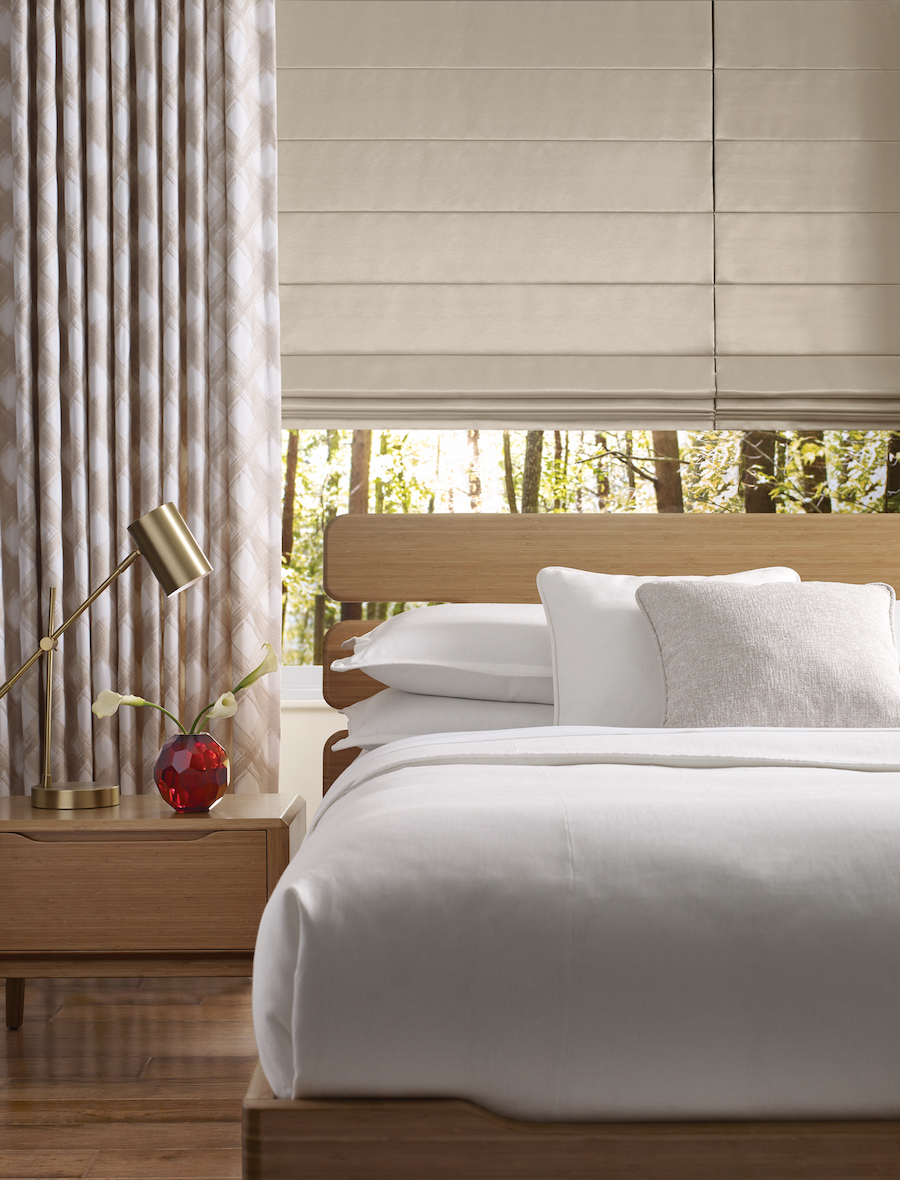 Transform One of Your Spaces
This year has brought us all a lot of extra time spent at home. This may be why you're aching for a refresh within your home. But, don't let being cooped up make you feel overwhelmed. Starting with one of the rooms you spend a lot of time in might bring exactly the change you're hoping for!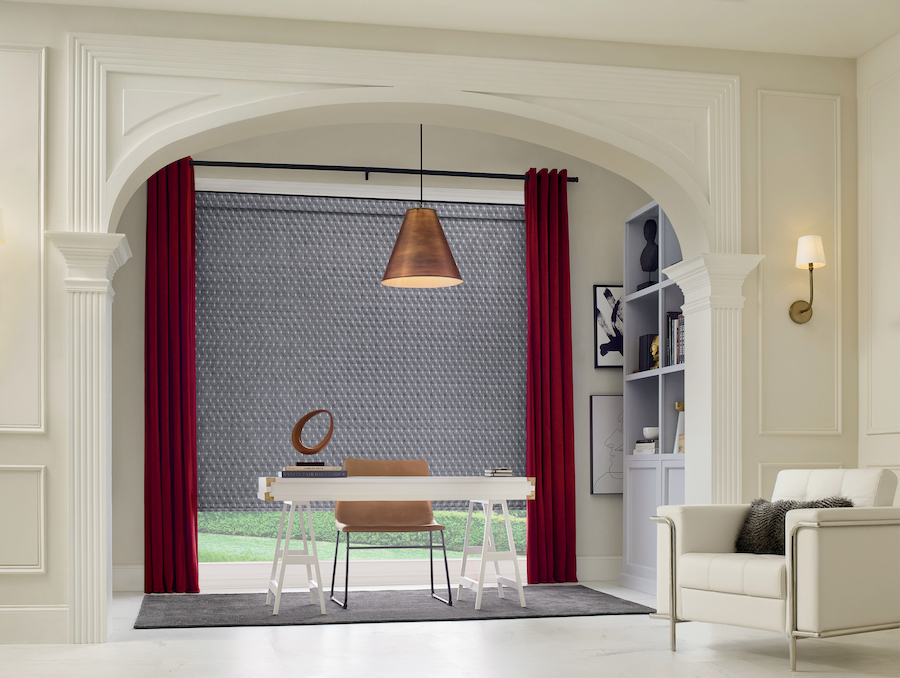 Window treatments are a wonderful way to switch up one thing in a room and make a drastic difference. Not only are there many options that will act as a beautiful backdrop, but they will also add just the functionality you desire. 
Current Design Trends: Which is Your Favorite? 
What do you think, did our list of current design trends spark your mind on something you want to change or add to your home? Our team of designers is here to help! Contact One Stop Decorating today for your FREE consultation.